Photographing weddings takes us to many places & allows us many unique experiences. And we obviously have cameras while everything is going down (ha!). . . so we occasionally snap fun photos or we end up in awkward test shots. This is the first time we've ever done a behind the scenes blog post & we're sure it'll make you laugh. Looking back through these memories from the past year's wedding reminds us (as we are always reminded) that we're so blessed to be able to do something we love for people we love with the person we love.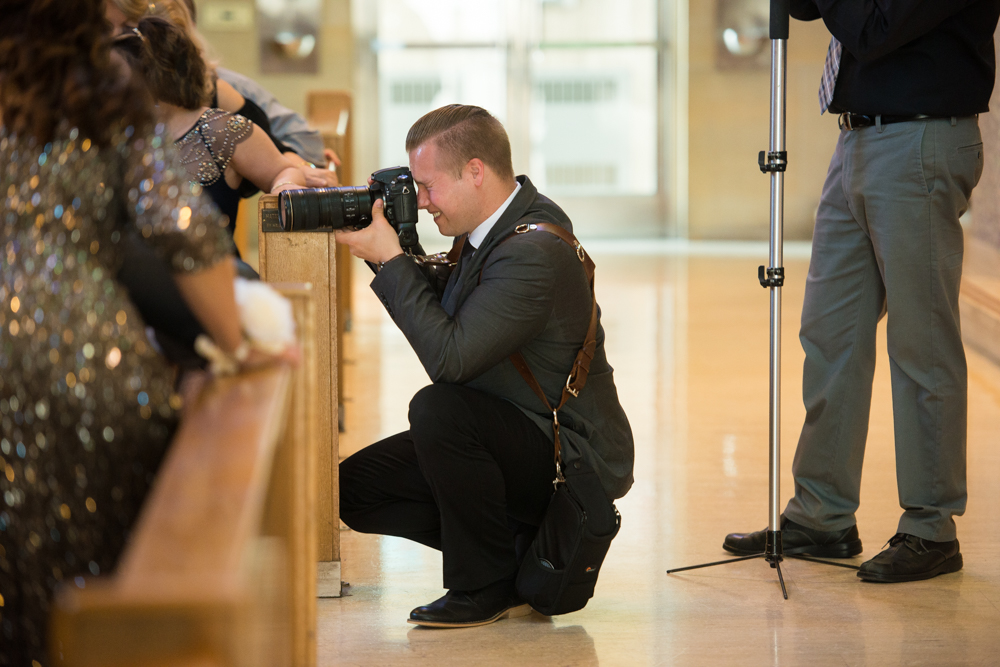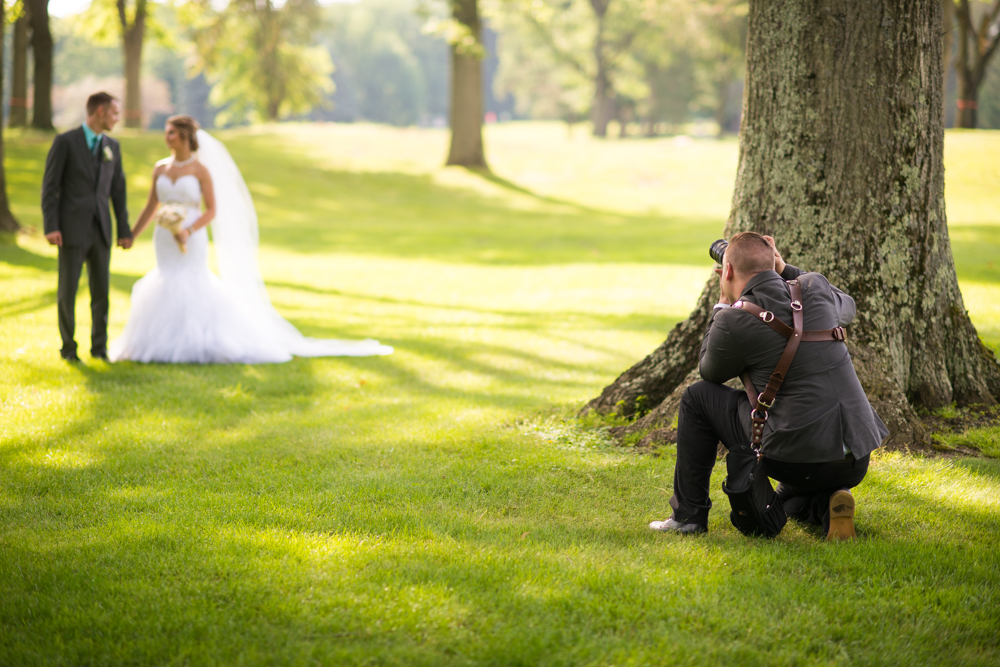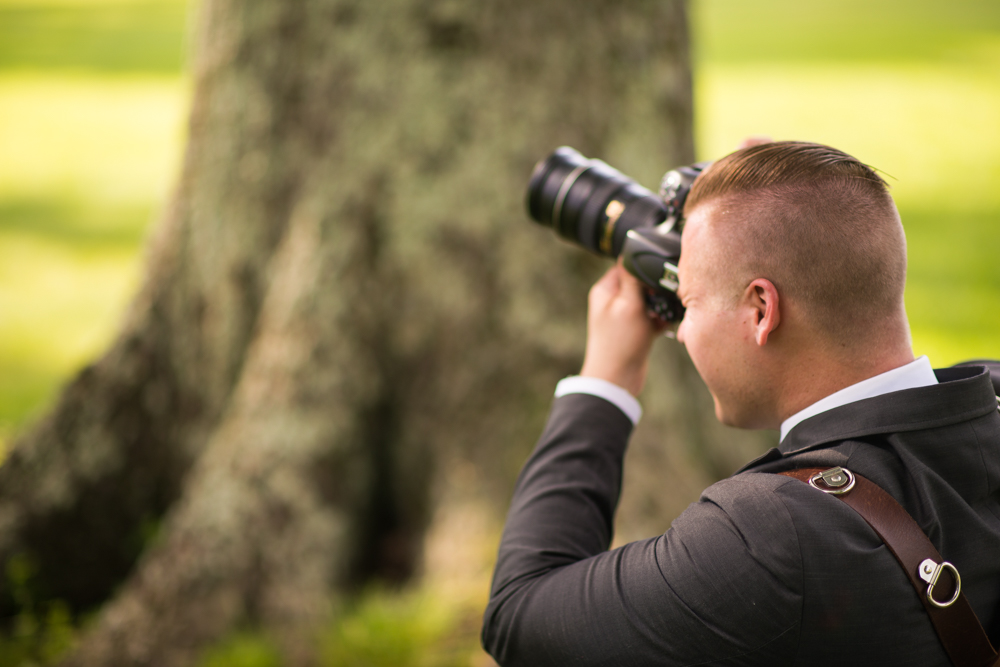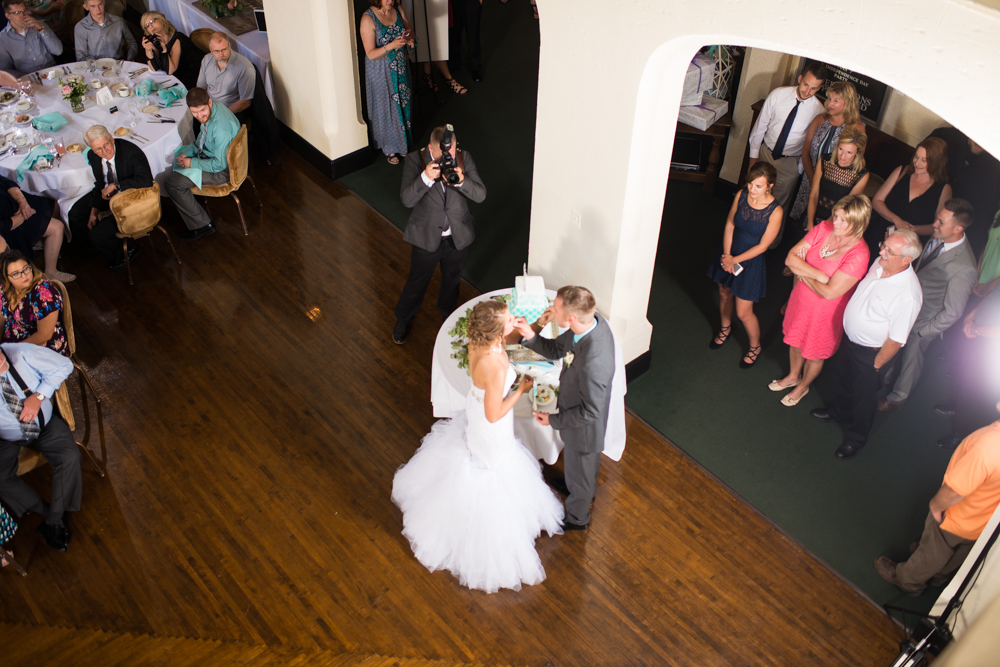 Brittany & Adam's day was so lovely. It was the perfect weather & they are so sweet!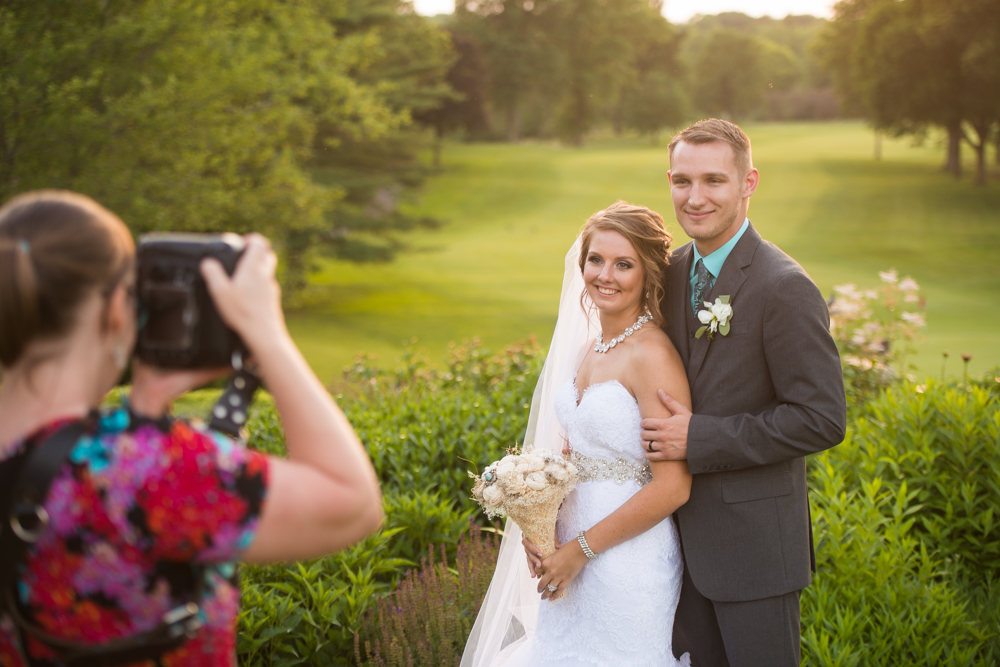 This one makes me chuckle because Josh does such a great job taking photos of everything during the processional & then he has to sneak through so he's not standing in front of the entire wedding ceremony throughout the duration because no one wants that! haha. I was taking a shot of all of the bridesmaids wiping their tears & Josh popped up at the last second as he was sneaking away since there was no other place for him to go once the processional was finished. Stealth ninja mode haha!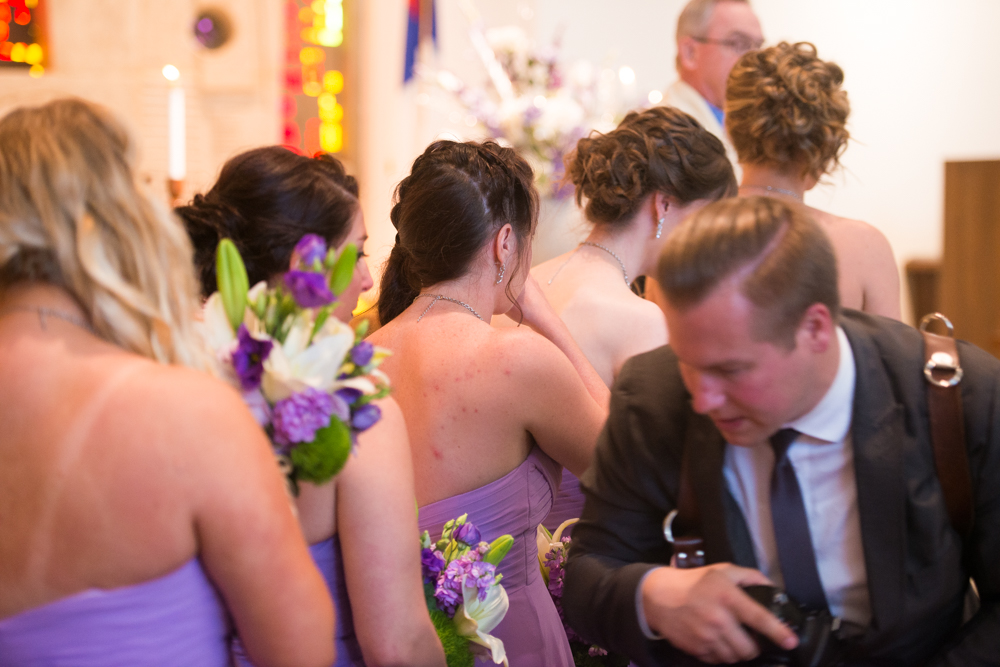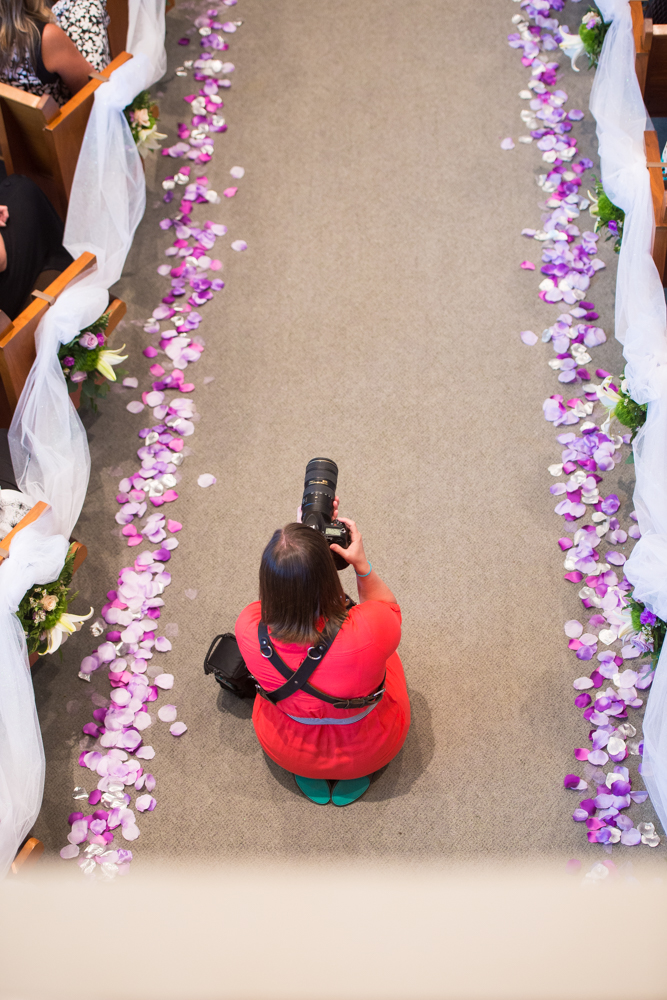 As you'll notice throughout this blog post, there are many, many different weddings, but there are very, very few dresses I wear. I find what works & stick with it! It's sort of my wedding day uniform- a dress that is long enough to bend over in. For obvious reasons.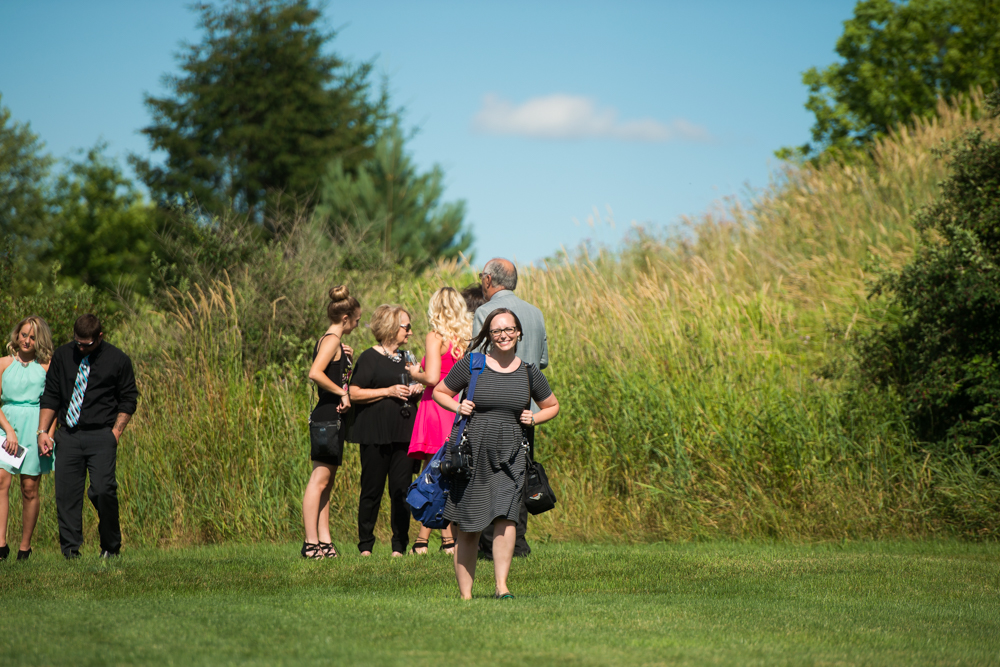 If you need fluffing, hair fixage, dress primping, boutonniere assistance, or pocket square help, Josh & I are here for you!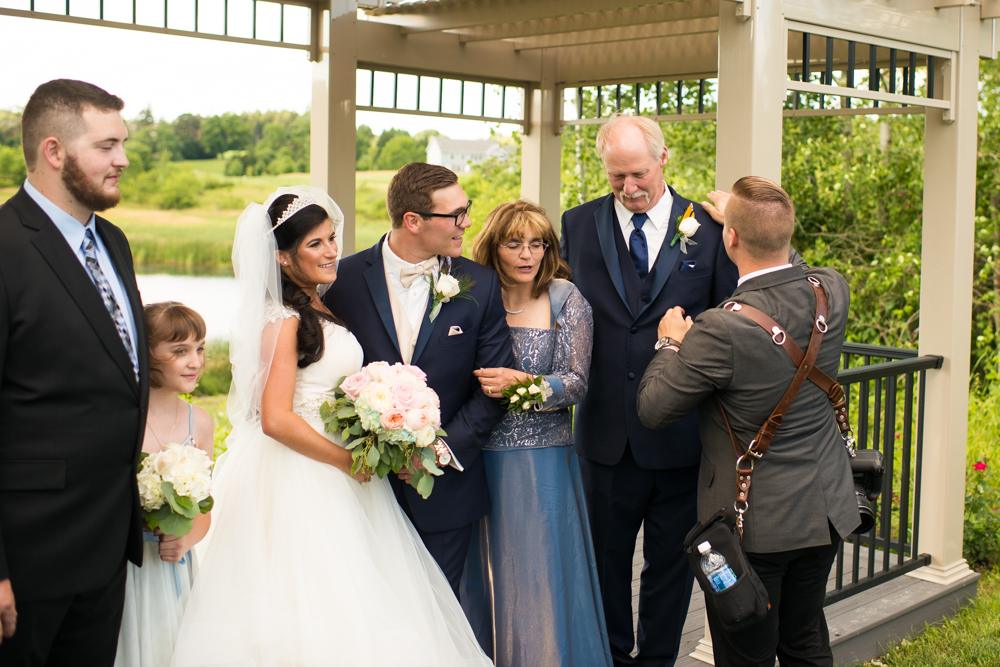 You'll see lots of veil tossing in this post. The expressions on our faces as we're running away are always priceless.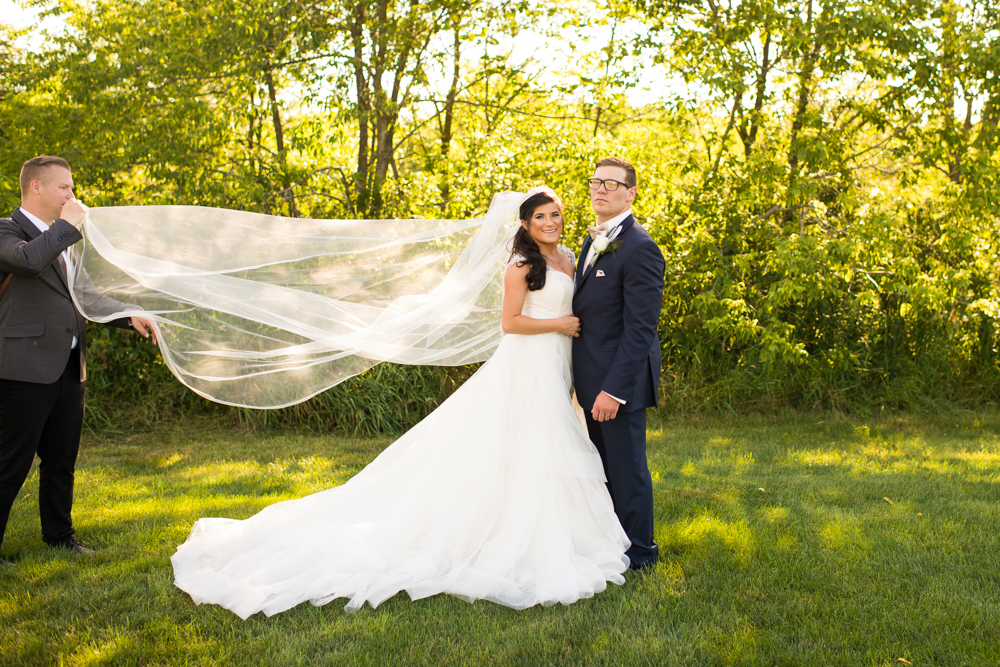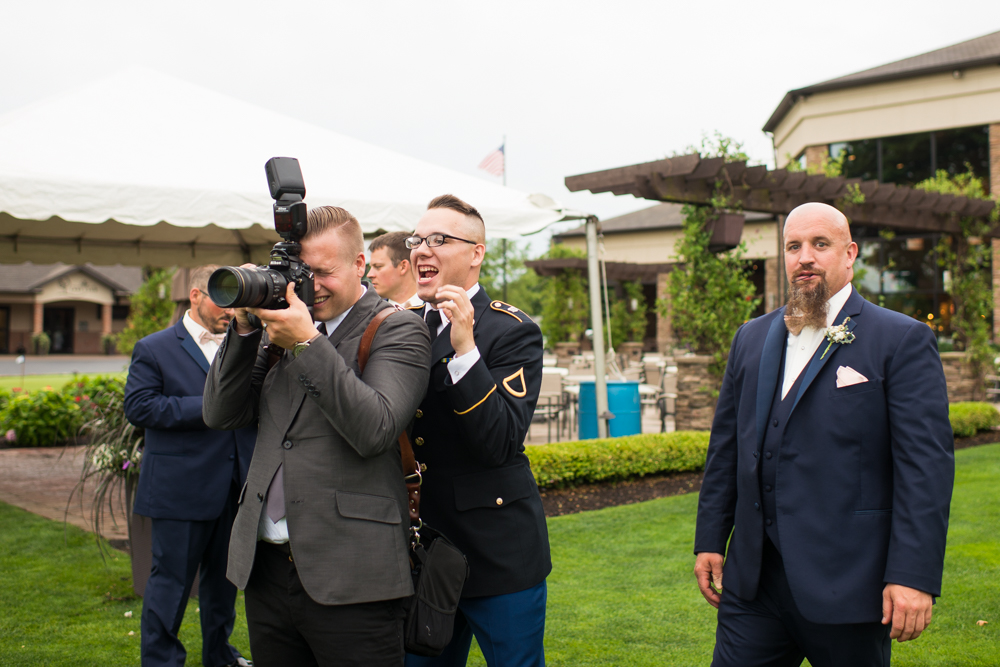 You'll also see quite a few of our awesome friends we love working with on wedding days in this post! This is Emily Rusu from Jet Wedding Videography; we always have a great time working with her & her husband Bill & they do lovely work! The MUA in this photo is Jen Melia. She owns The Makeup Boutique & we highly recommend her!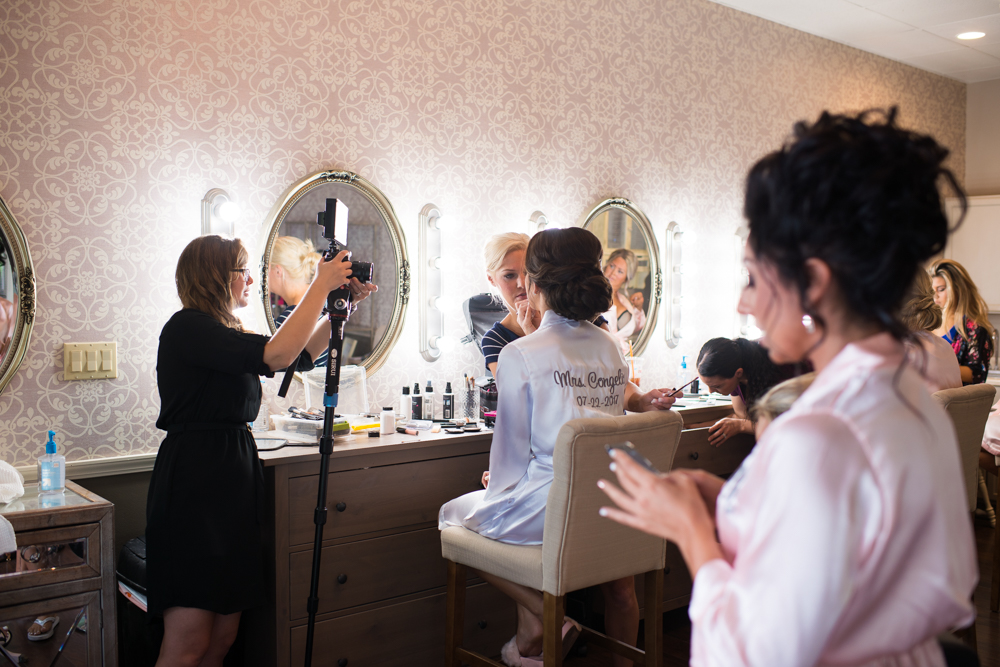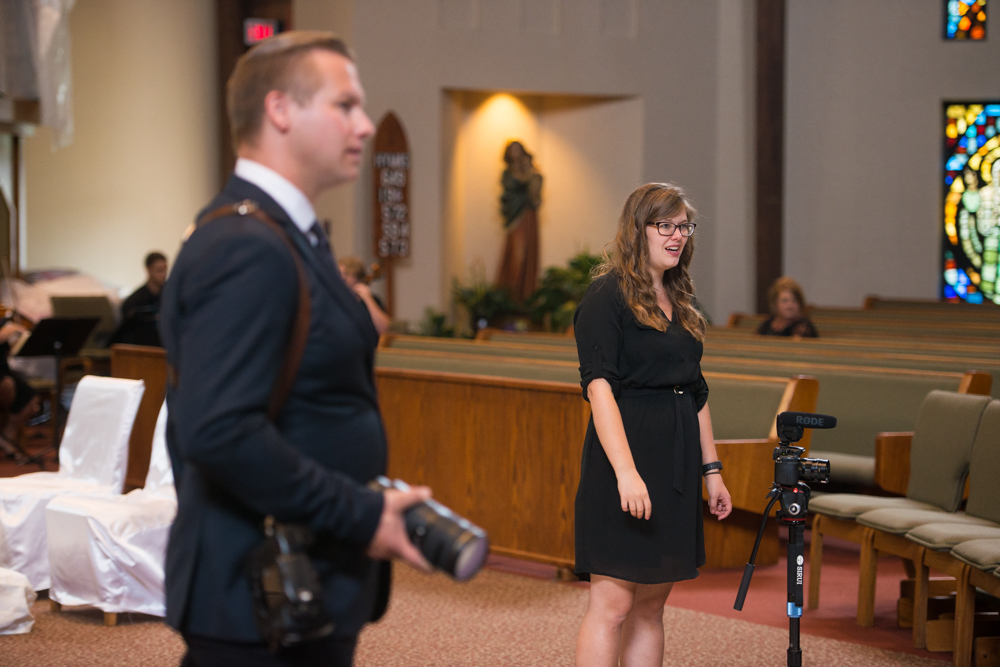 We have lots of Emily & Bill photos!  We have heard/seen other photographers in various groups we're in online complain about working with videographers (no one we know personally), but we have to say that we are SUPER blessed in the Youngstown area with so many amazing videographers that we absolutely adore working with! They're fun & they're professional. We have always been able to work out wonderful ways to stay out of one another's shots & provide the brides & grooms with beautiful photos & video at the same time!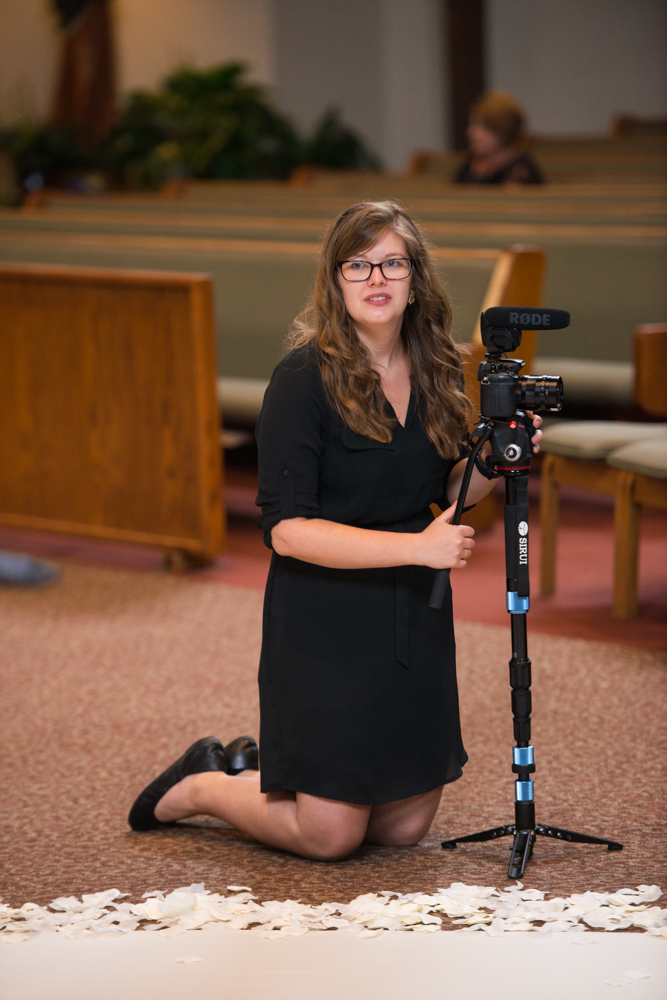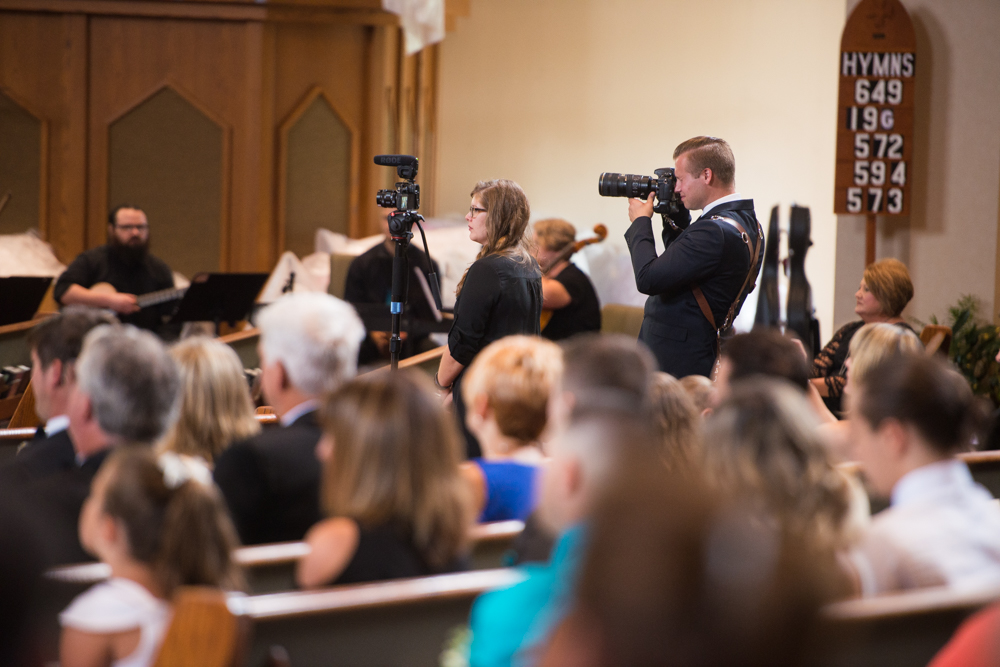 Hey! Dream Team if I ever saw one. Bill & Emily, you both rock!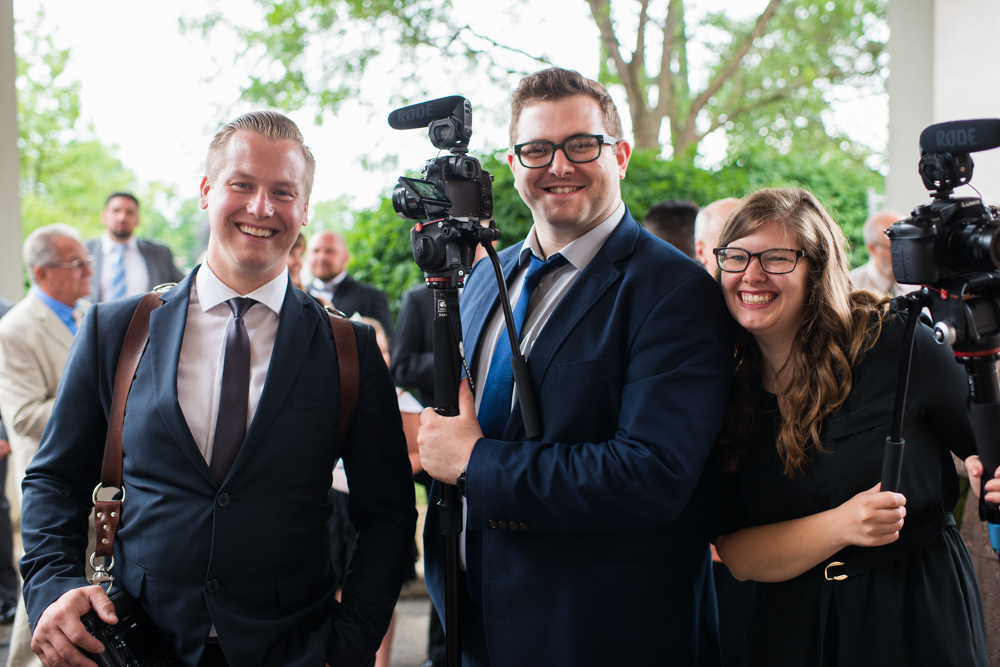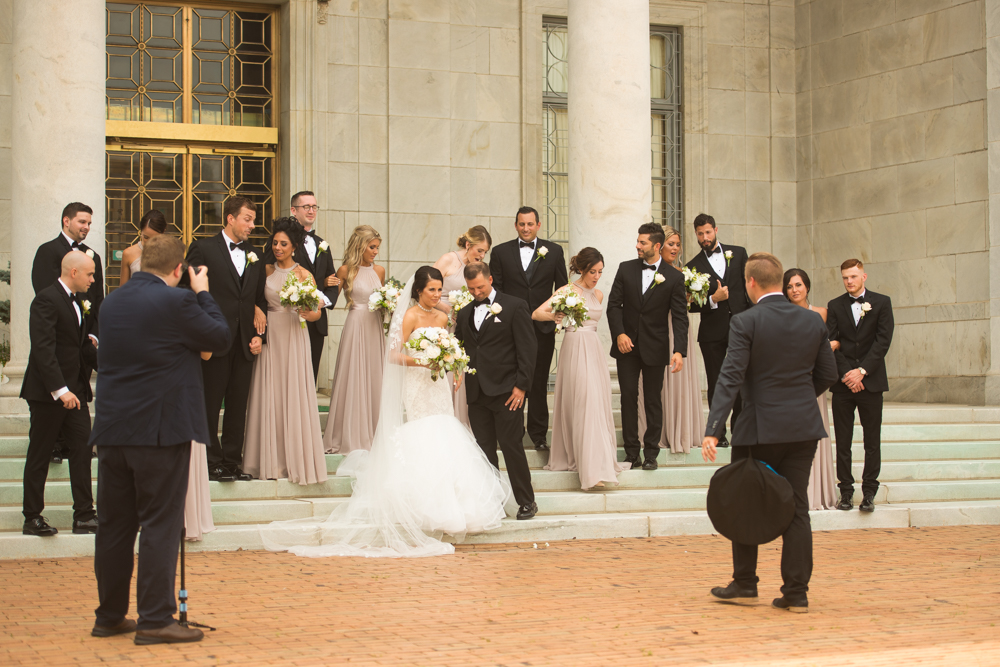 Go, Bill, go.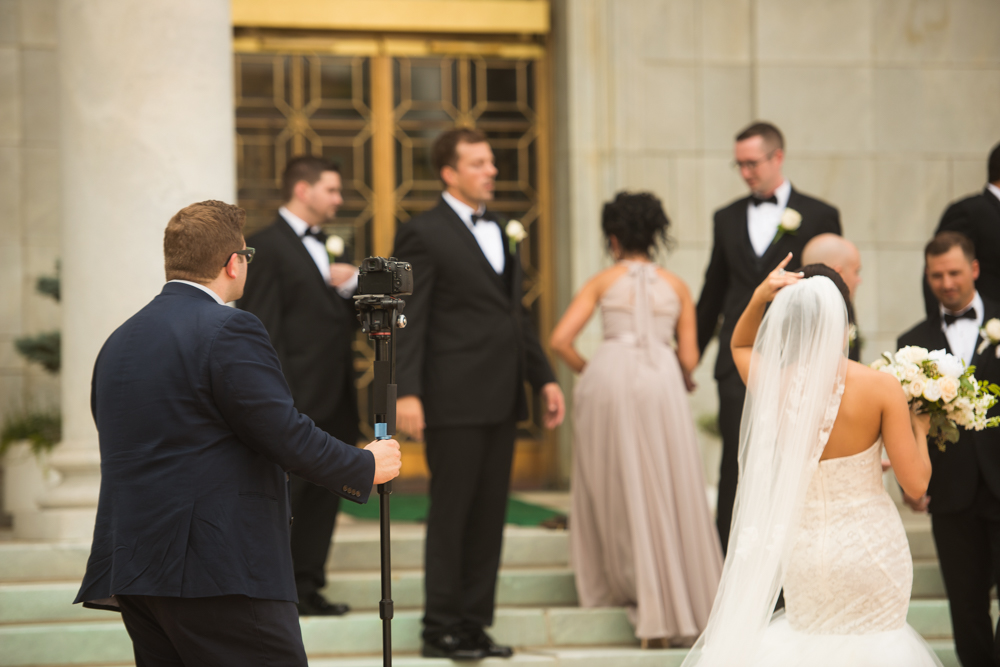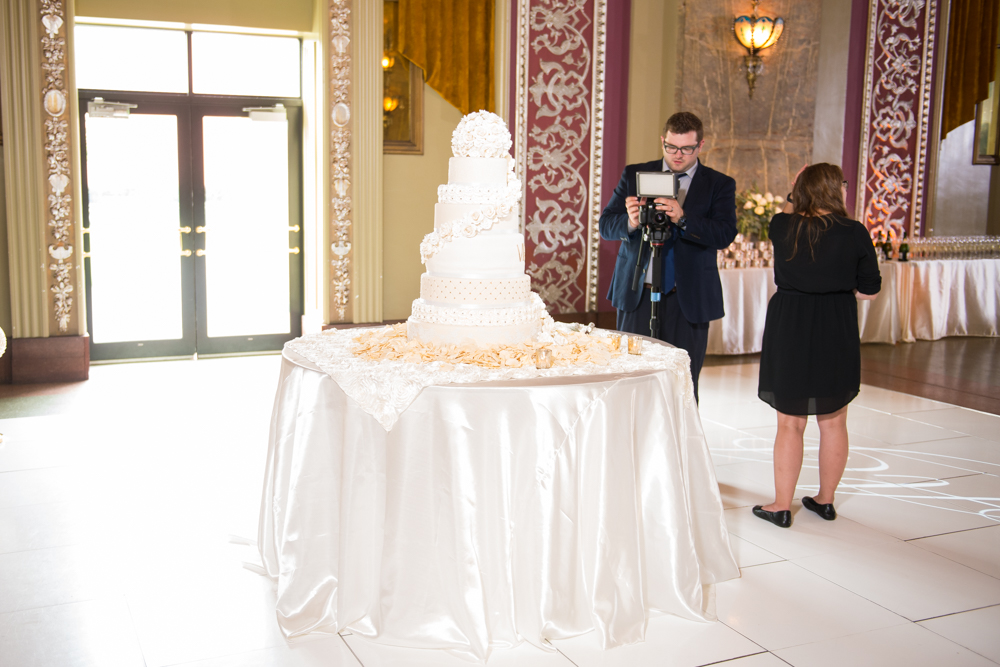 Paparazzi in full effect.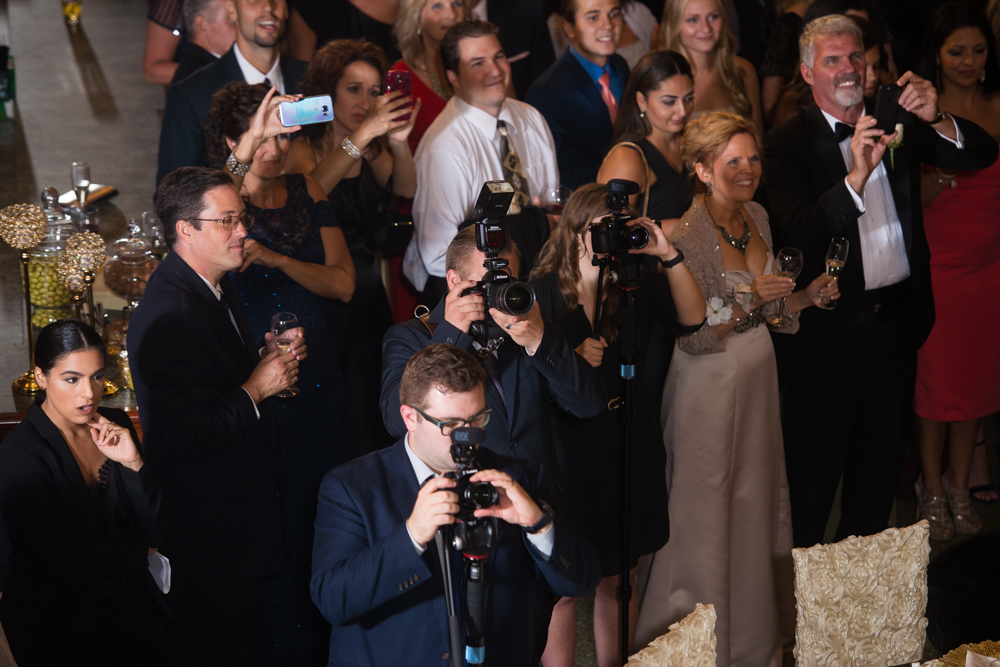 hehe. Can you spot me?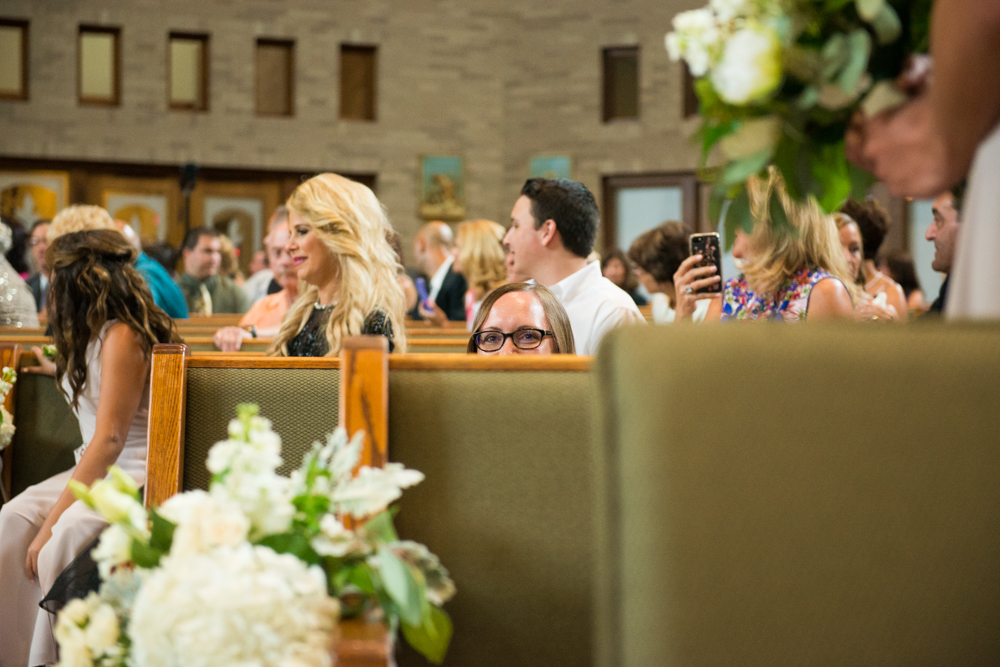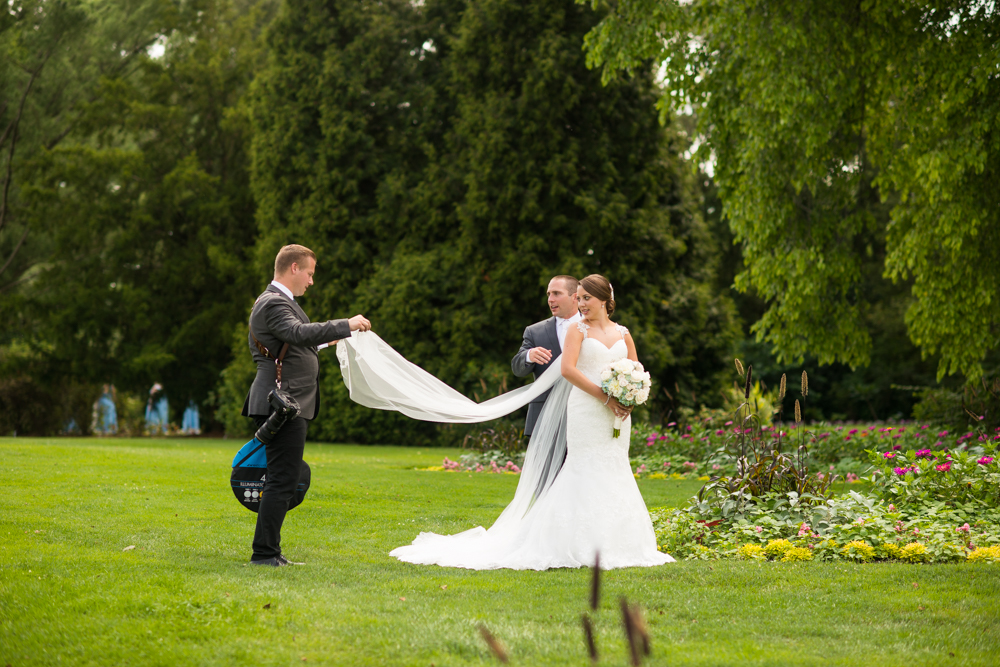 The one thing I really love about seeing behind the scenes photos of myself is that I'm always smiling behind my camera. This truly is a wonderful career full of so much love & joy.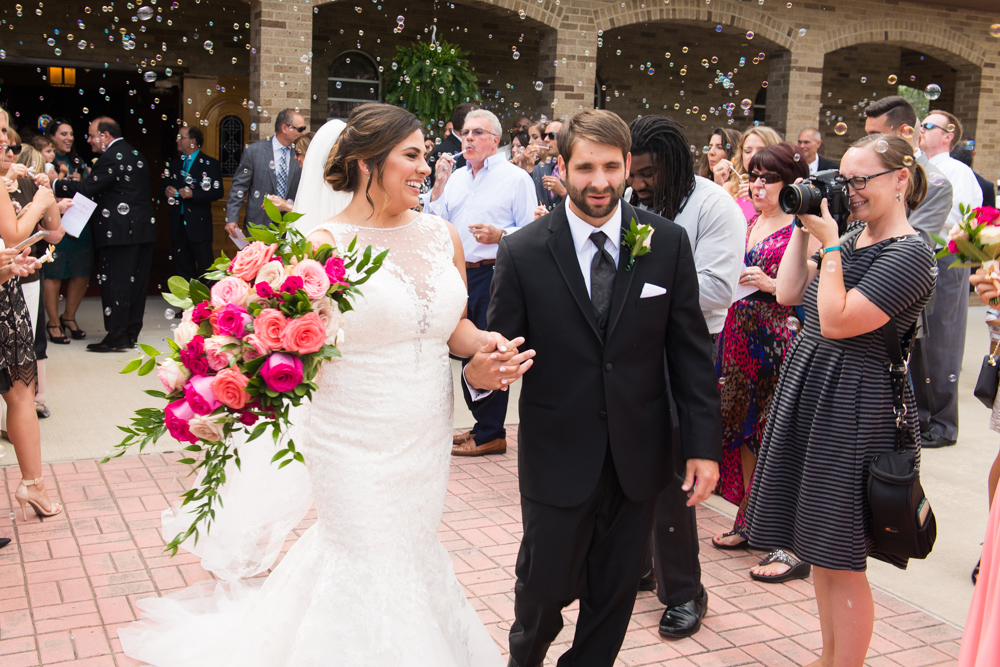 I think I was swatting away a bee.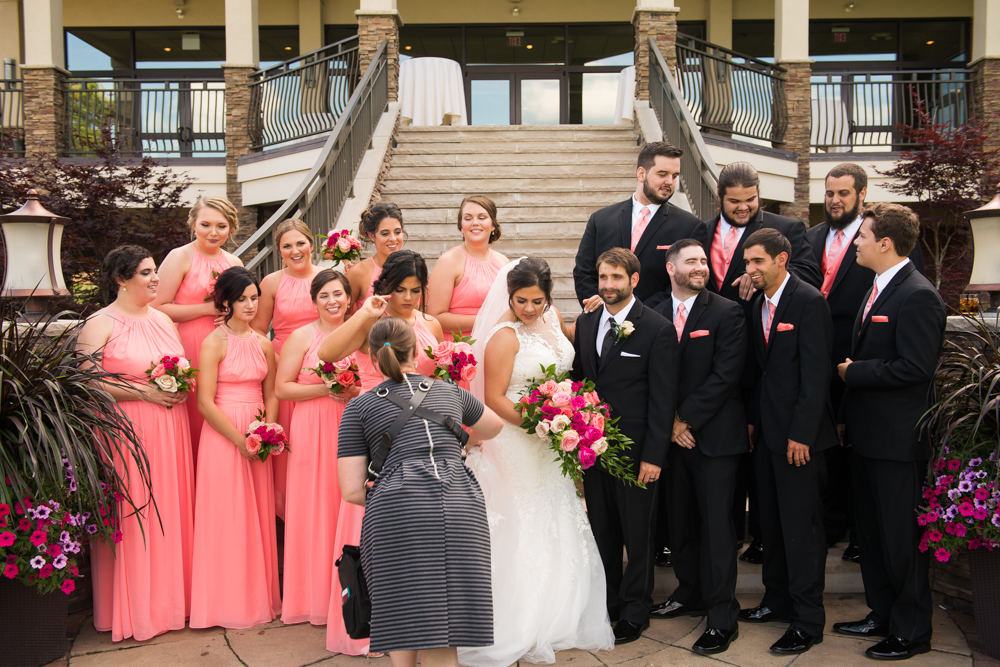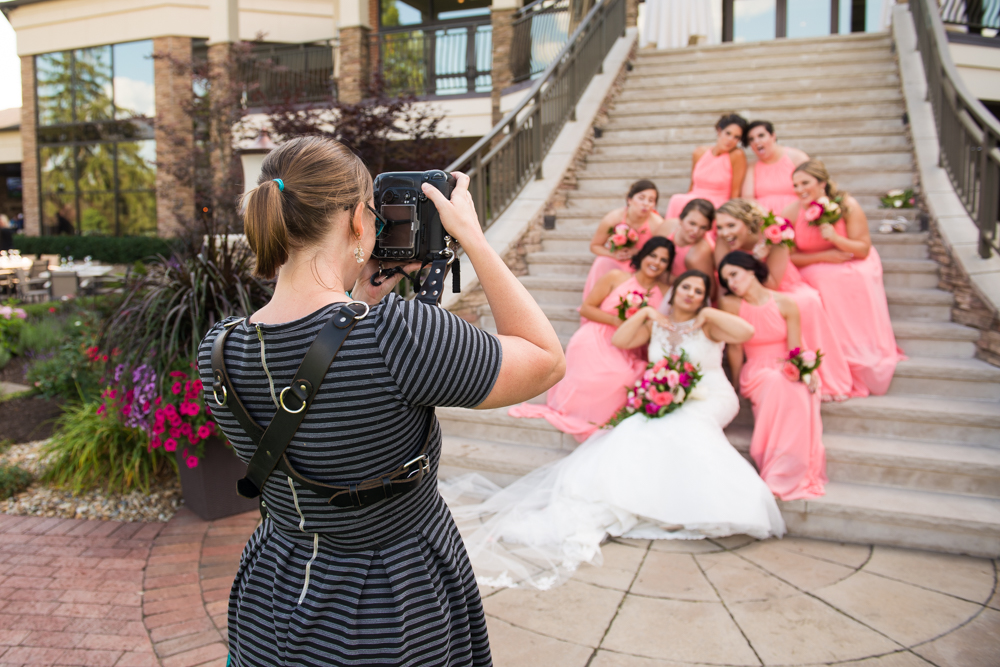 Sun! Glorious sun. Squinting gives me wrinkles. . . help! lol!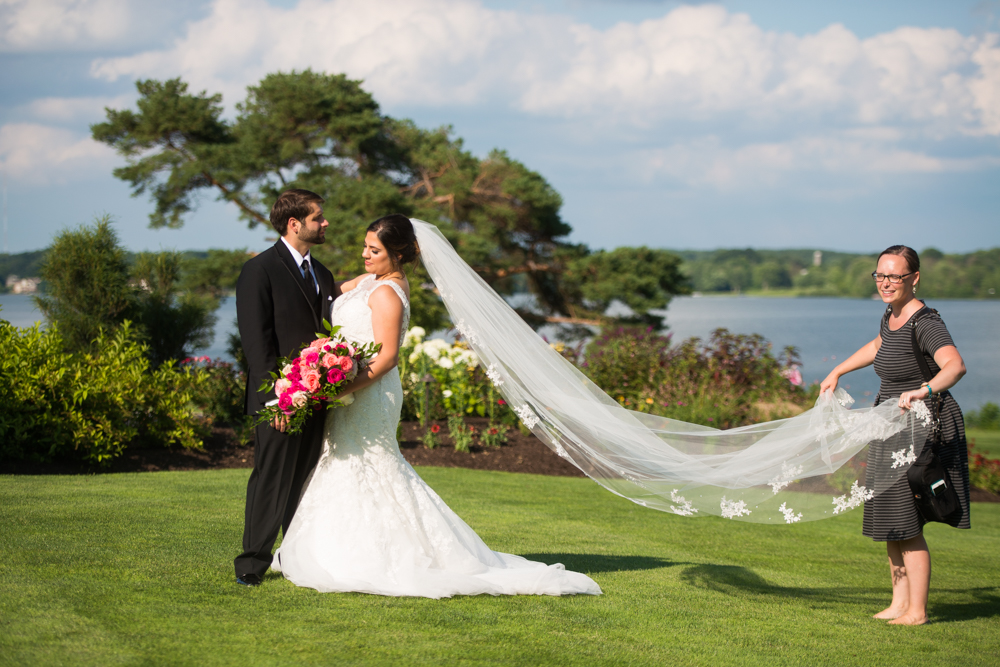 Caught- a ferocious male of the human variety in his natural habitat hunting & gathering small sugary treats for consumption.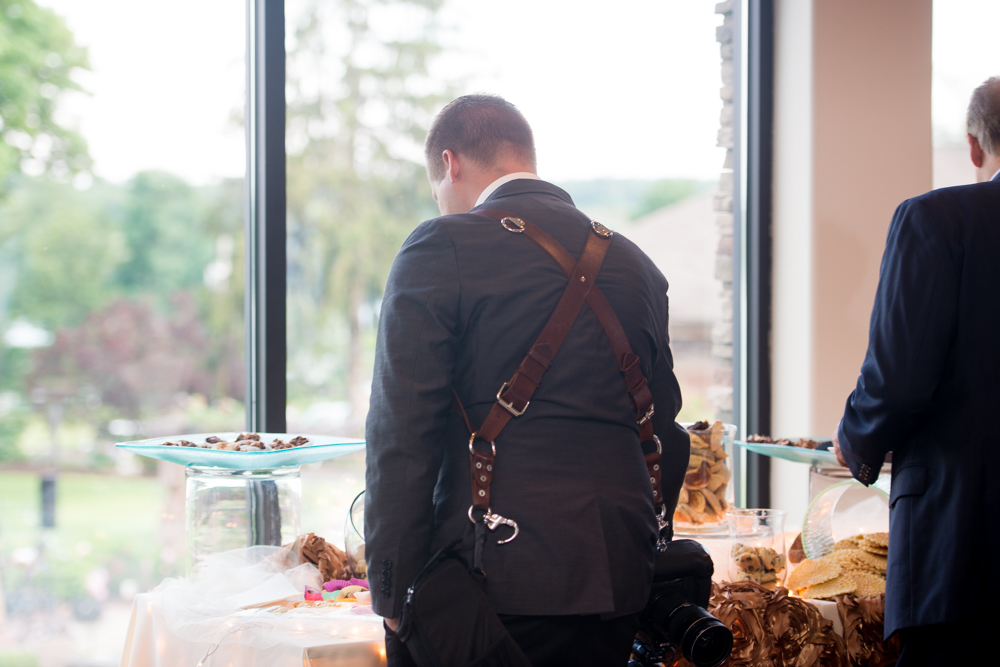 The look on my face is totally "I hope I'm not hurting you, I hope I'm not hurting you!"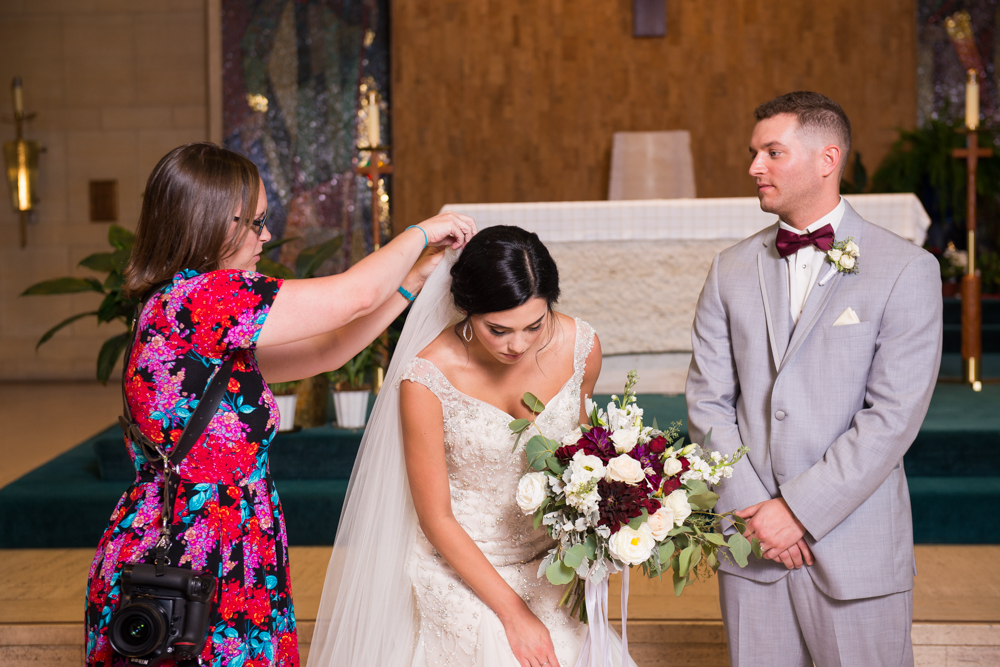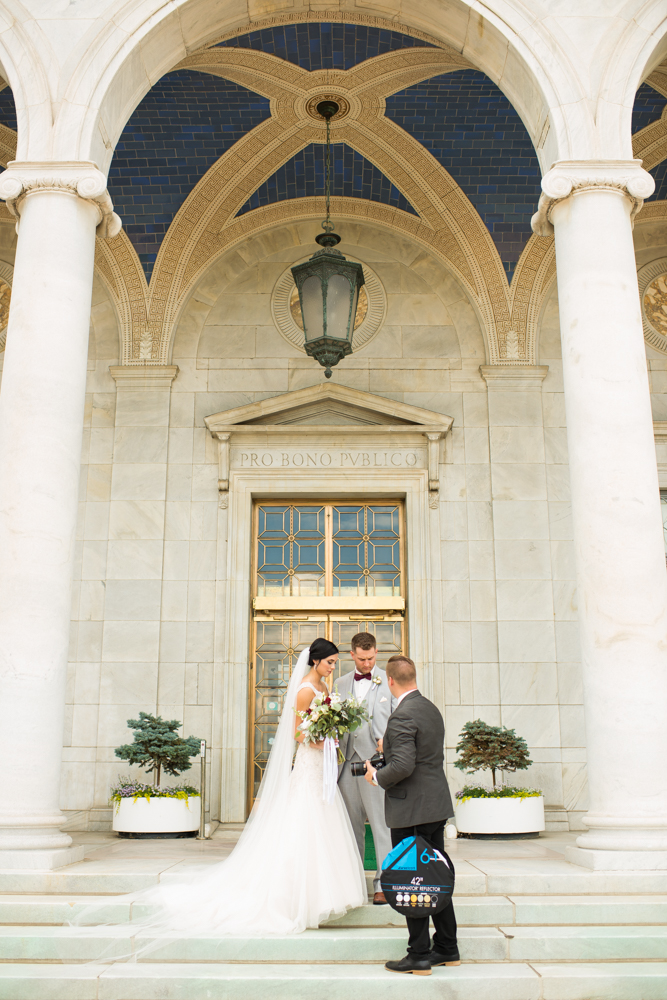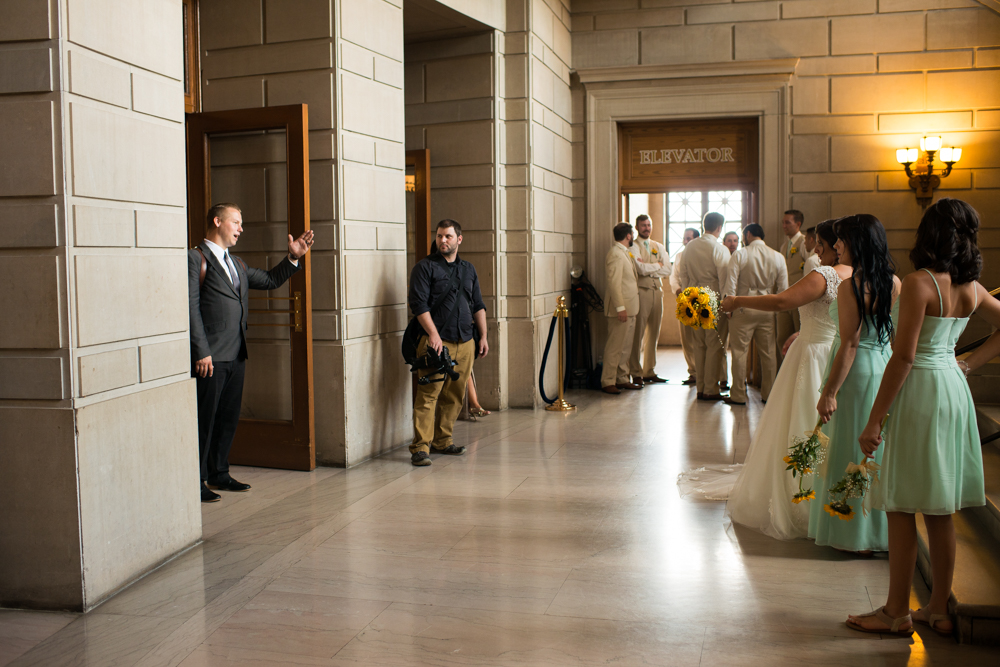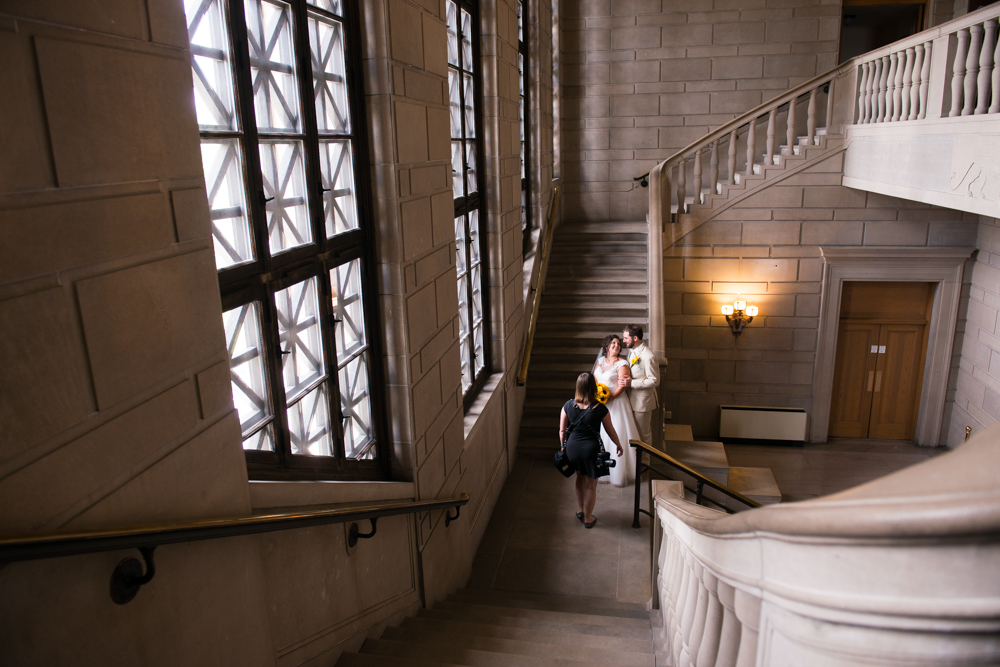 This wedding day was really windy. . . I never wore that dress again. Too close for comfort, y'all.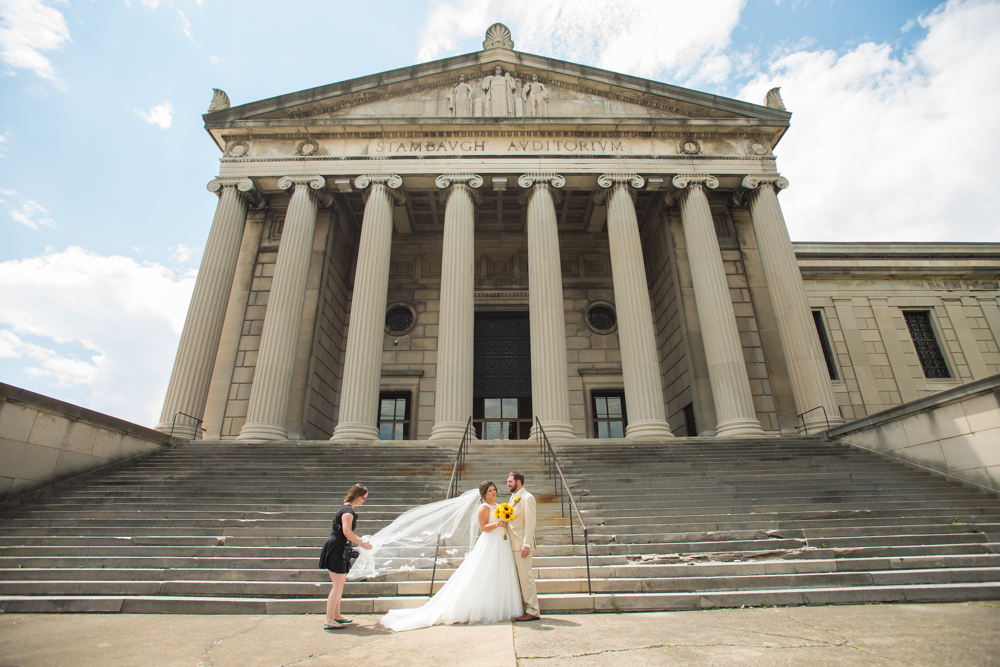 And in case anyone is wondering, I do wear small spandex shorts under my dresses on wedding days. . . is that TMI?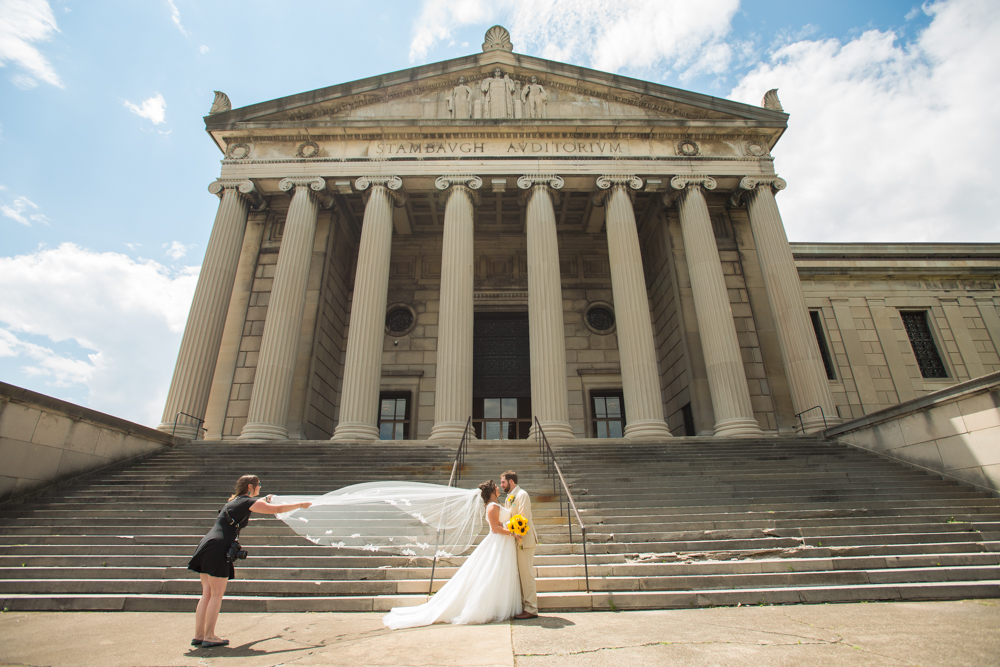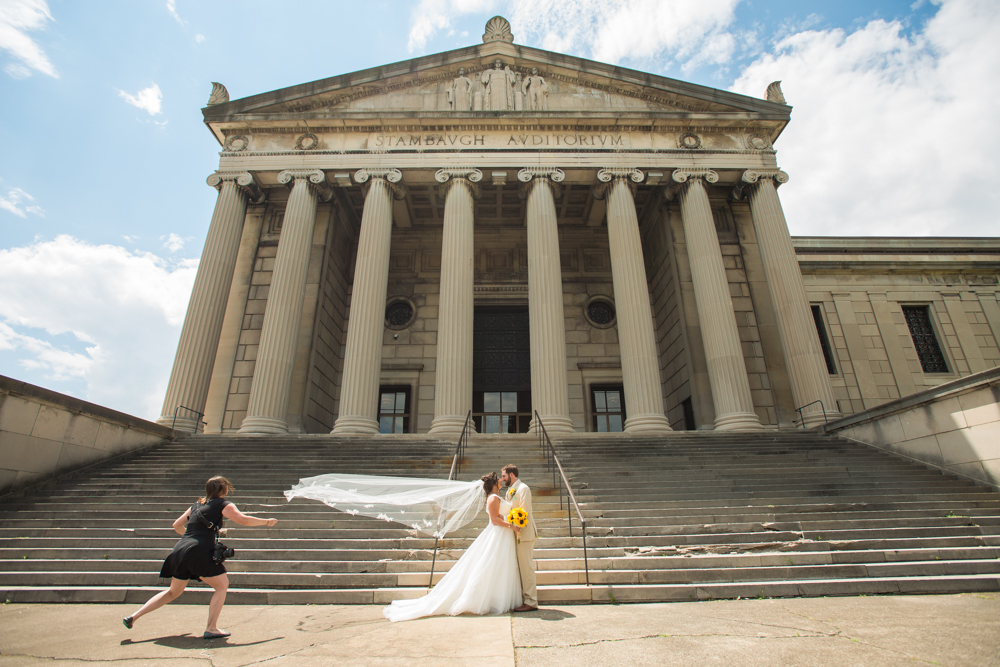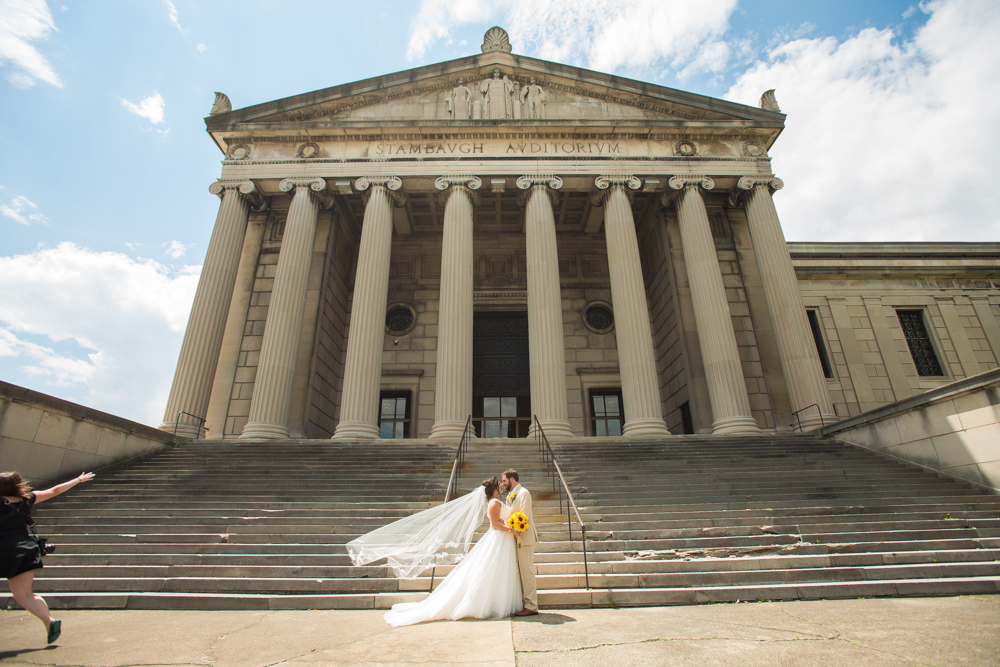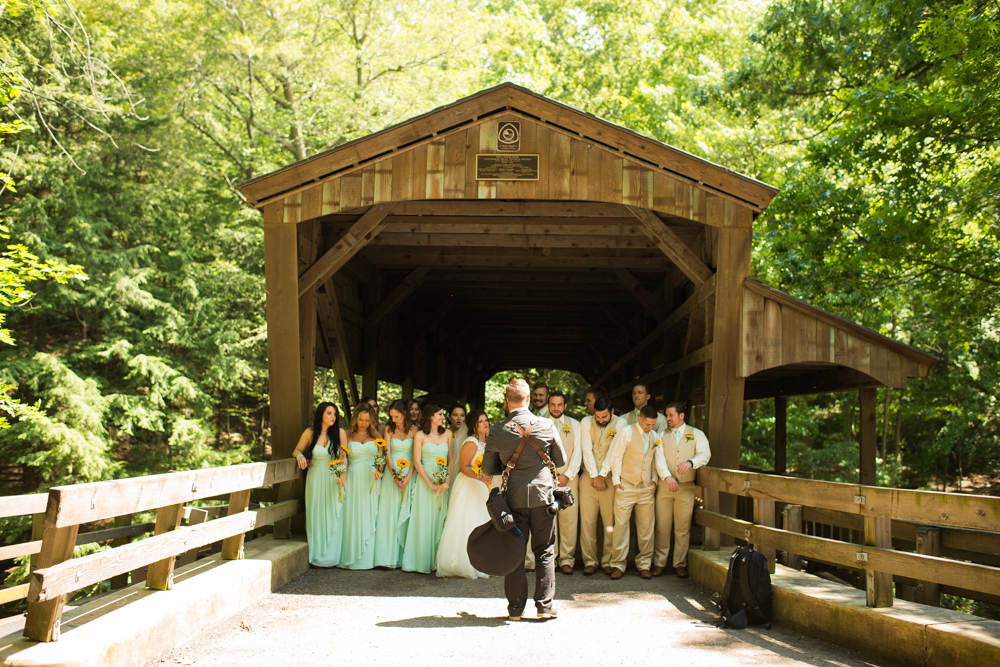 Yes! Love seeing those smiles!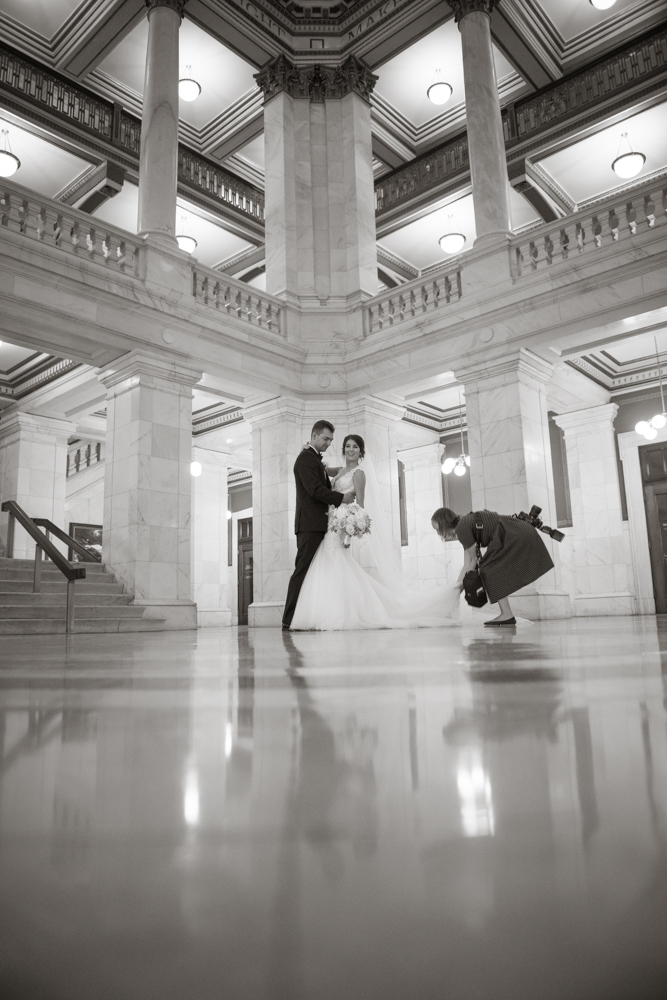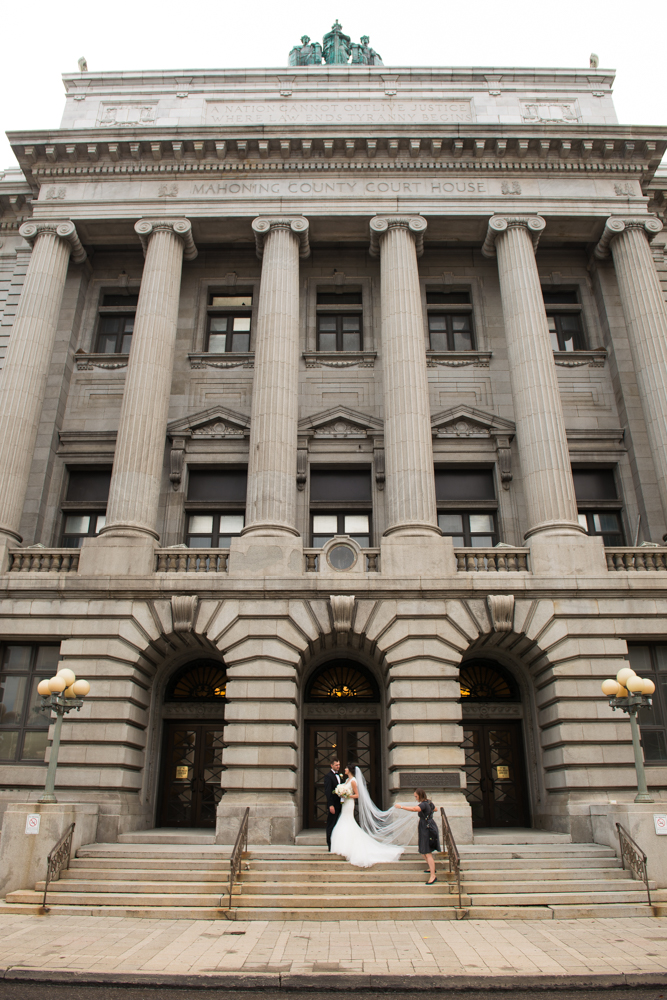 I'm not sure why we all look so confused haha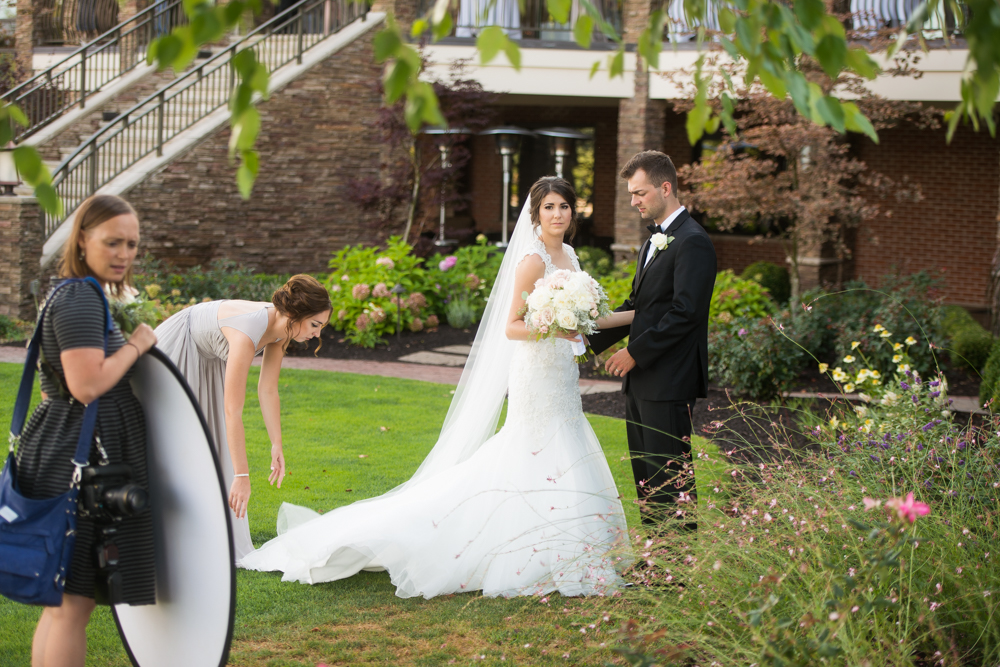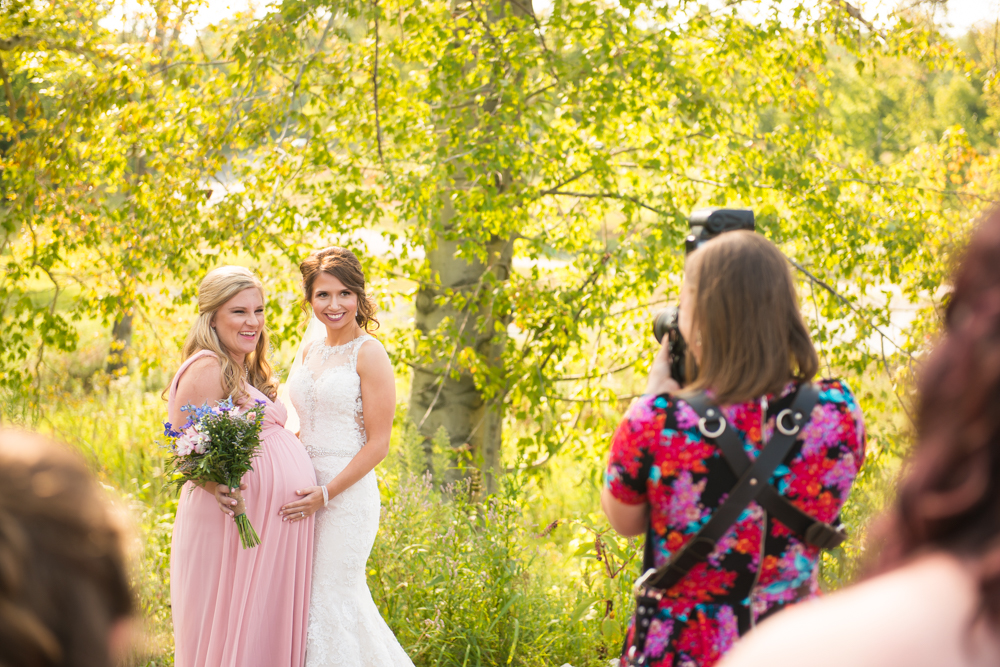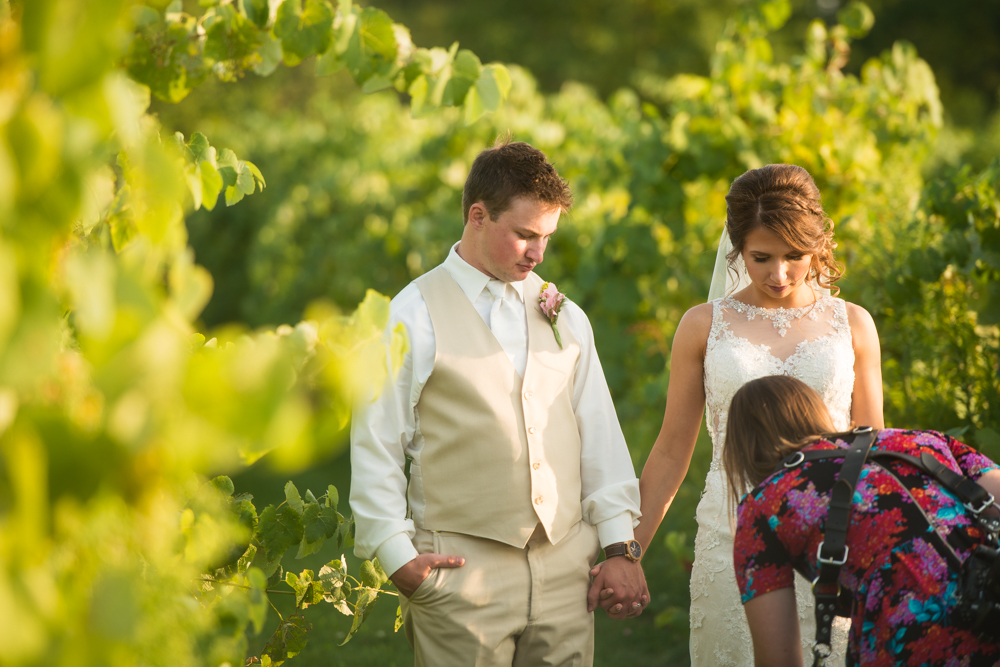 I never in my life thought that there would be so many photos of me bending over. Oh, Joshua. He says he's testing the light. Every weekend. Husbands. . . haha!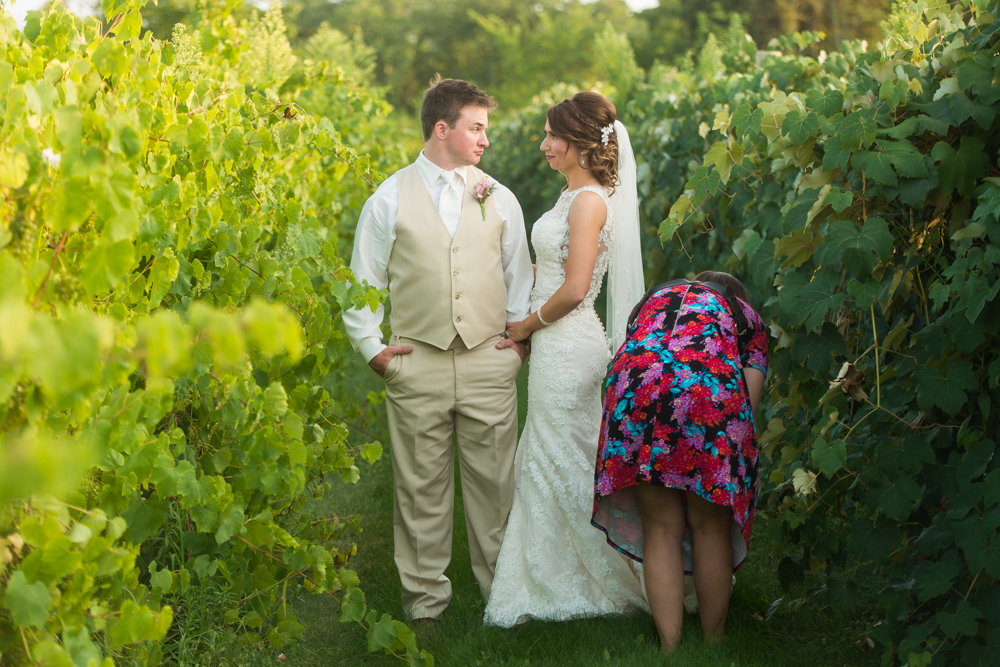 Here's the lovely & talented Jenny Wehr. She's the owner & florist at The Willows by Wehr in Columbiana. Every time she drops off flowers for a bride, they could not be happier!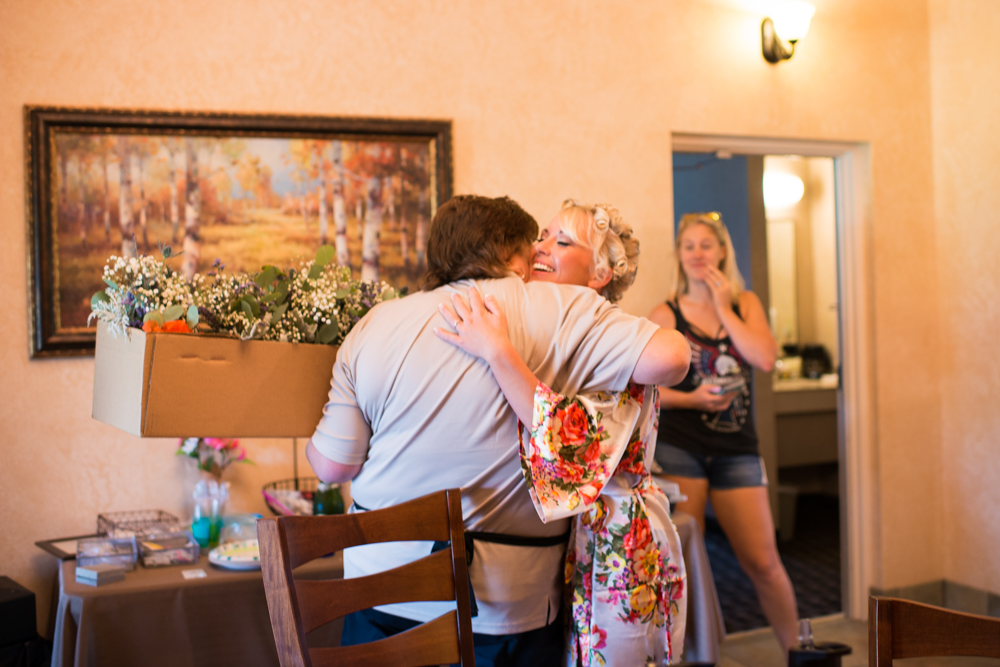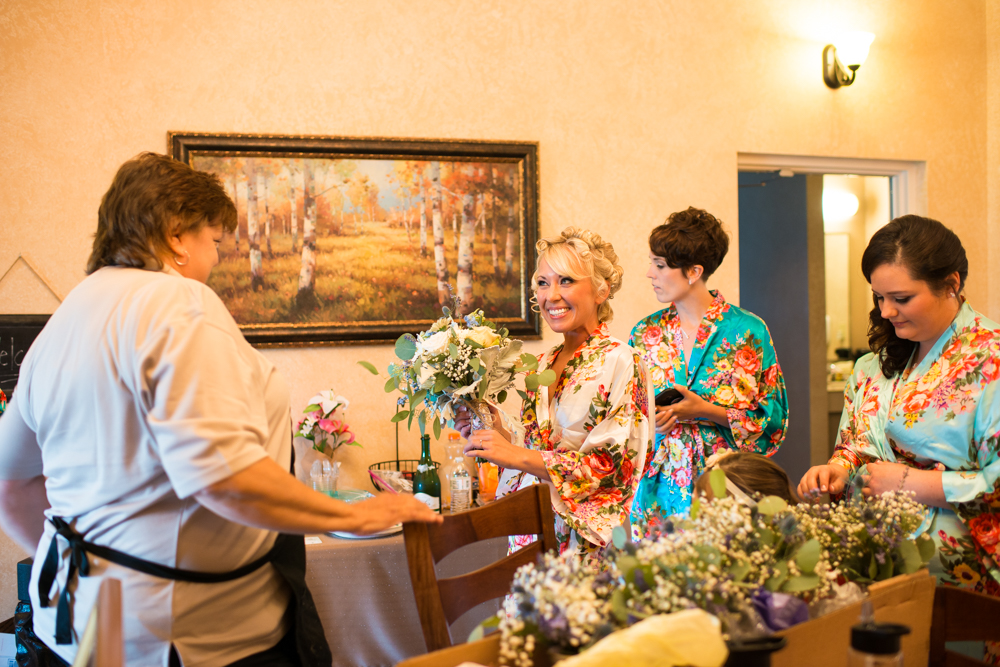 She's the best!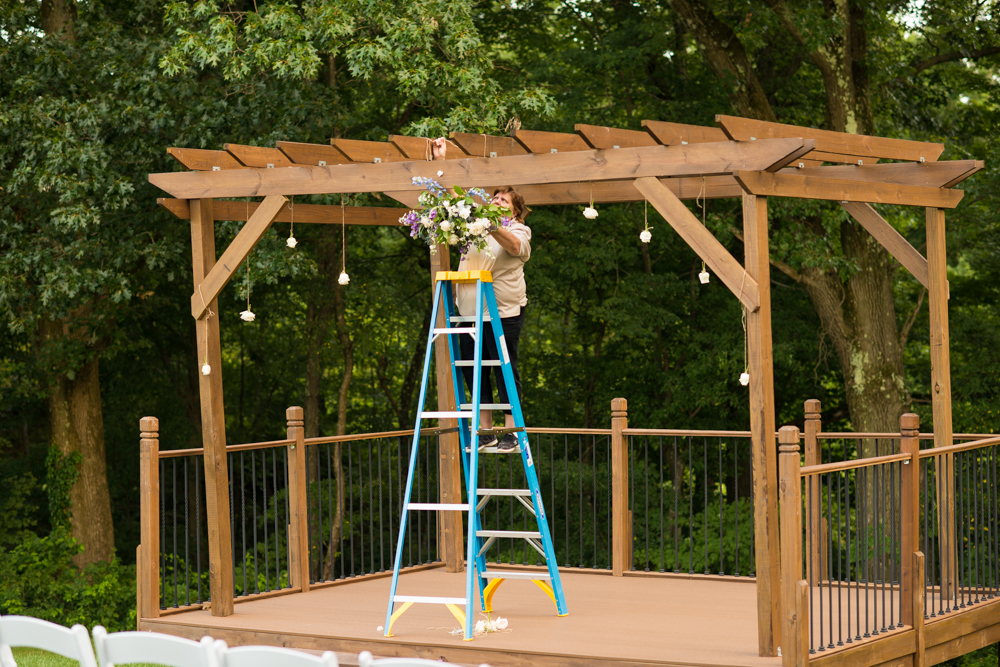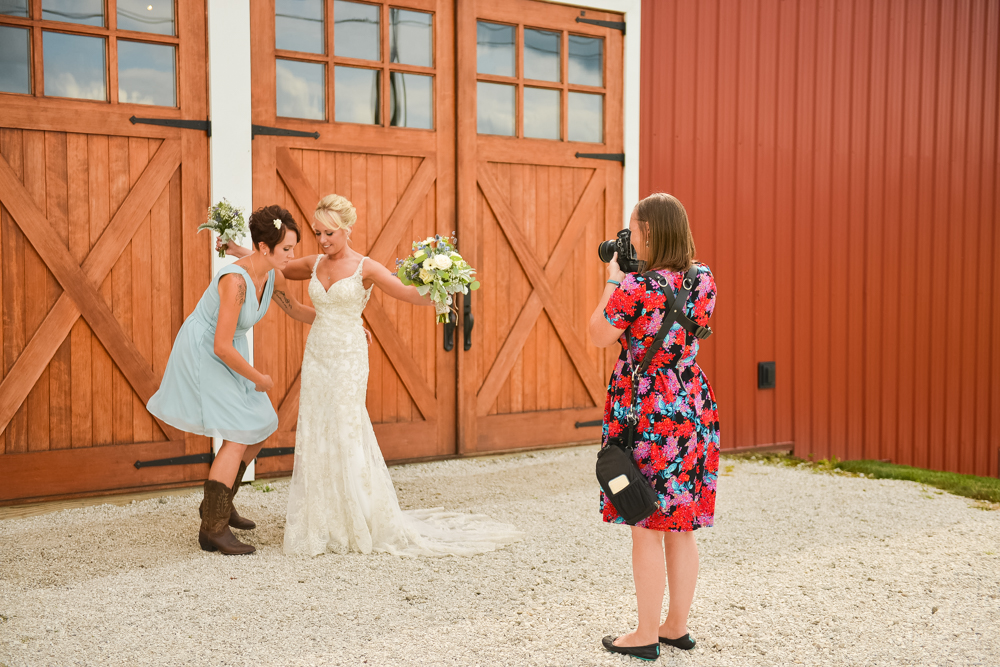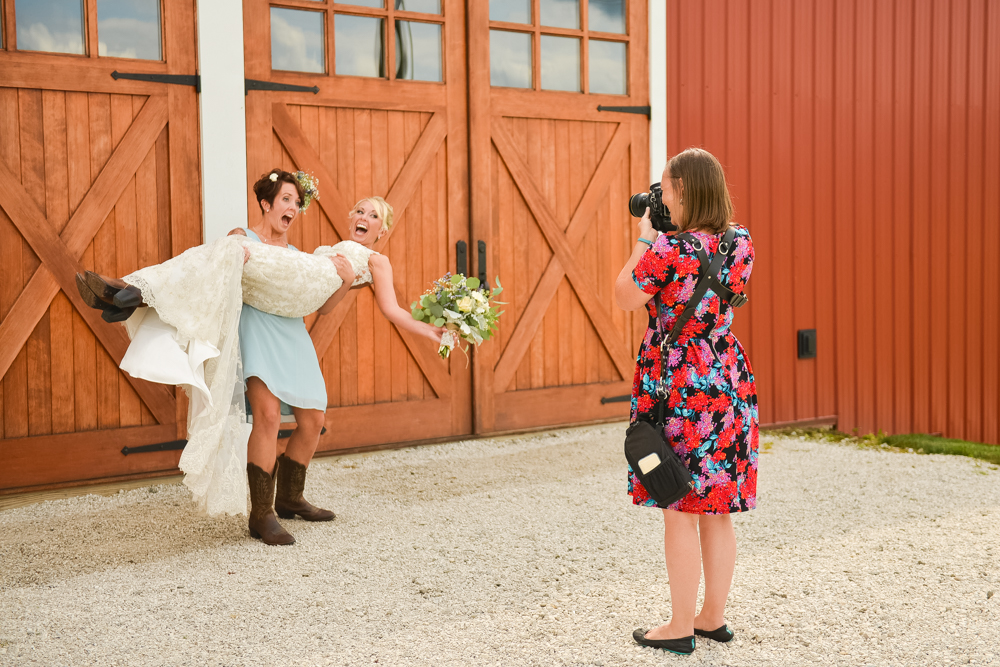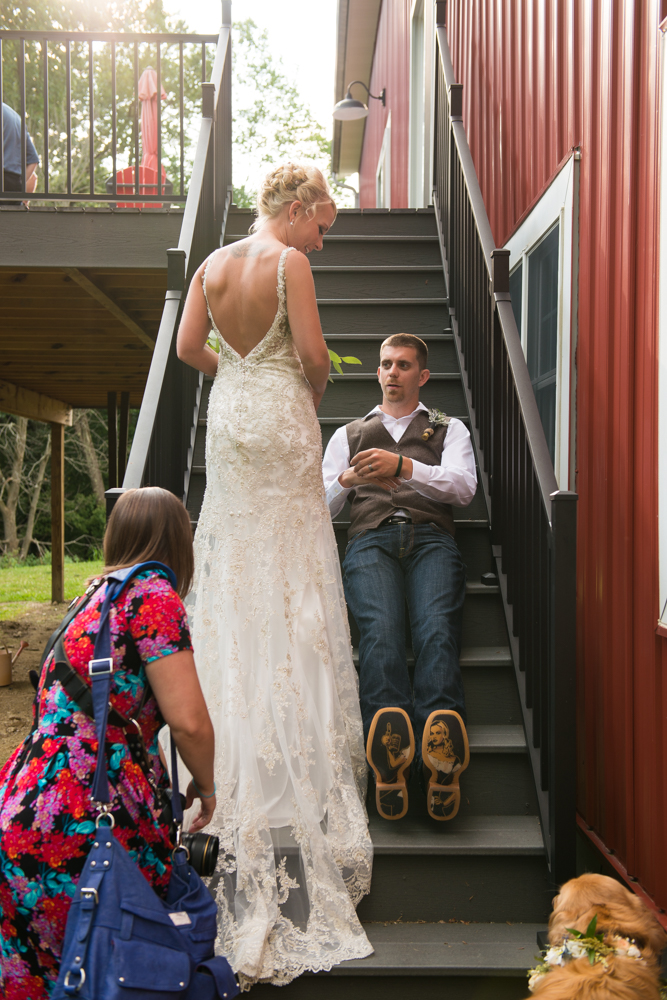 And there's David of David John Studios. We always have a blast working with him when he's shooting video.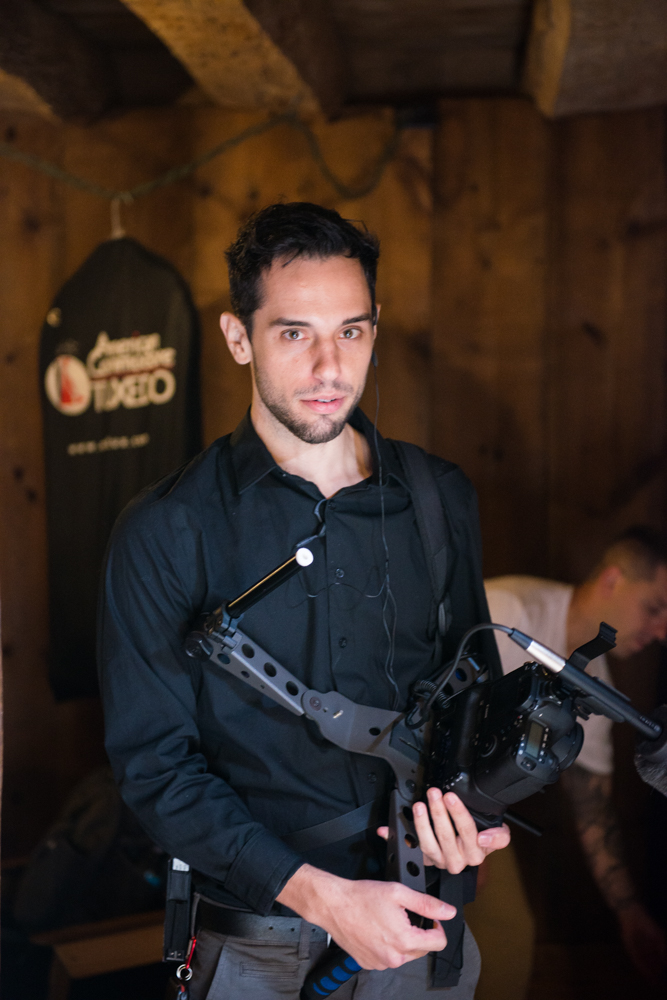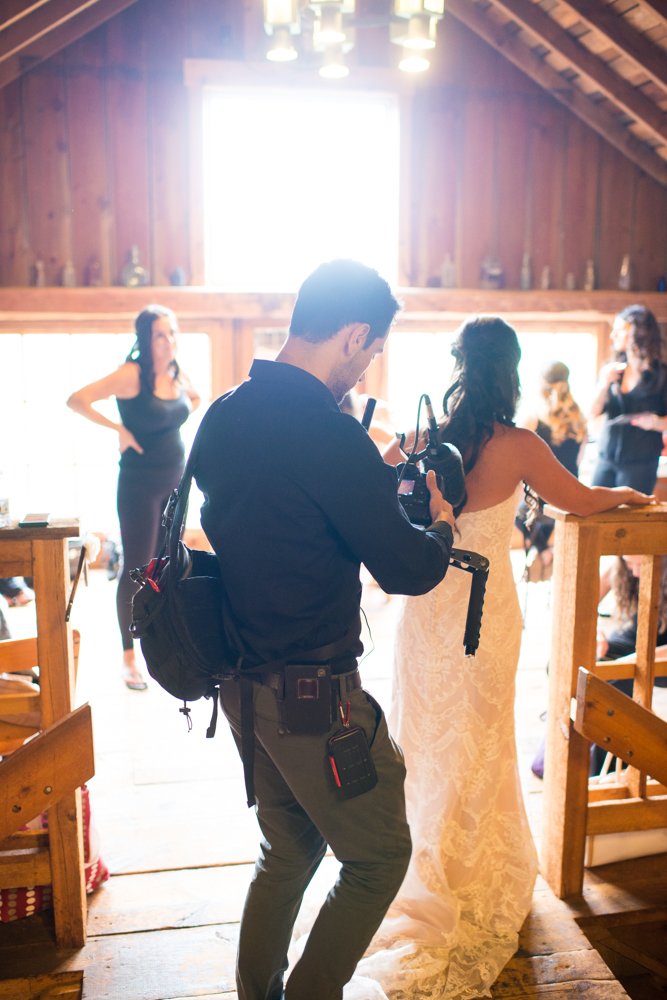 Josh- ever the gentleman.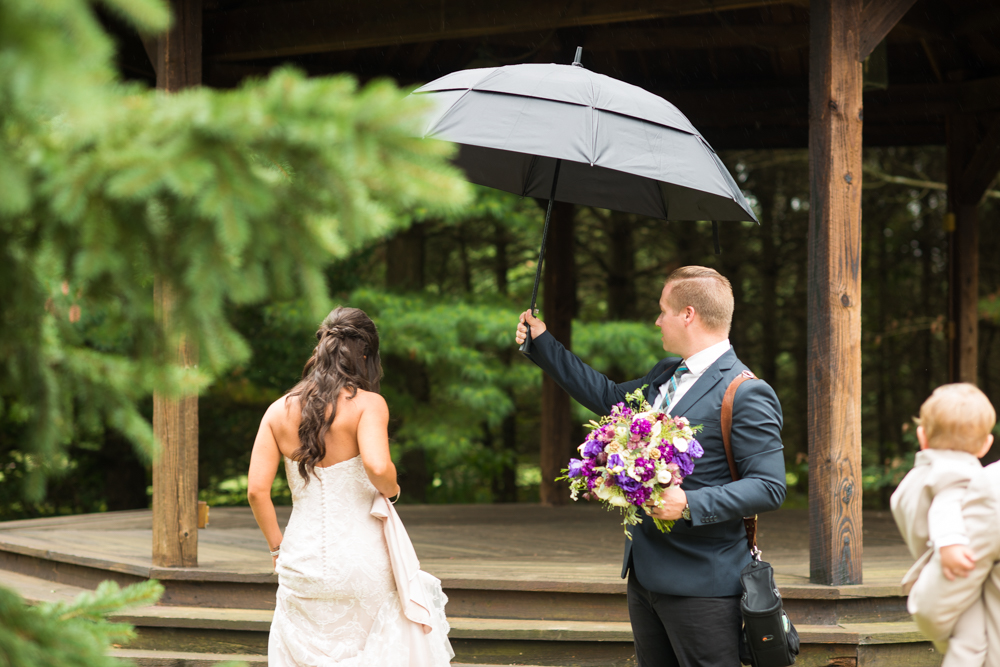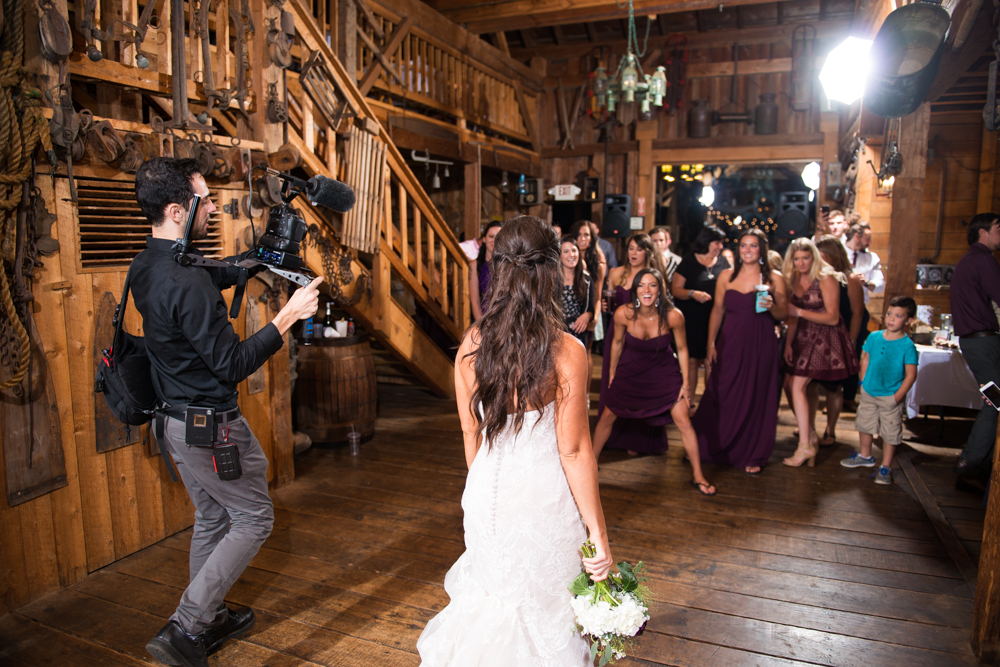 Glow sticks make me excited.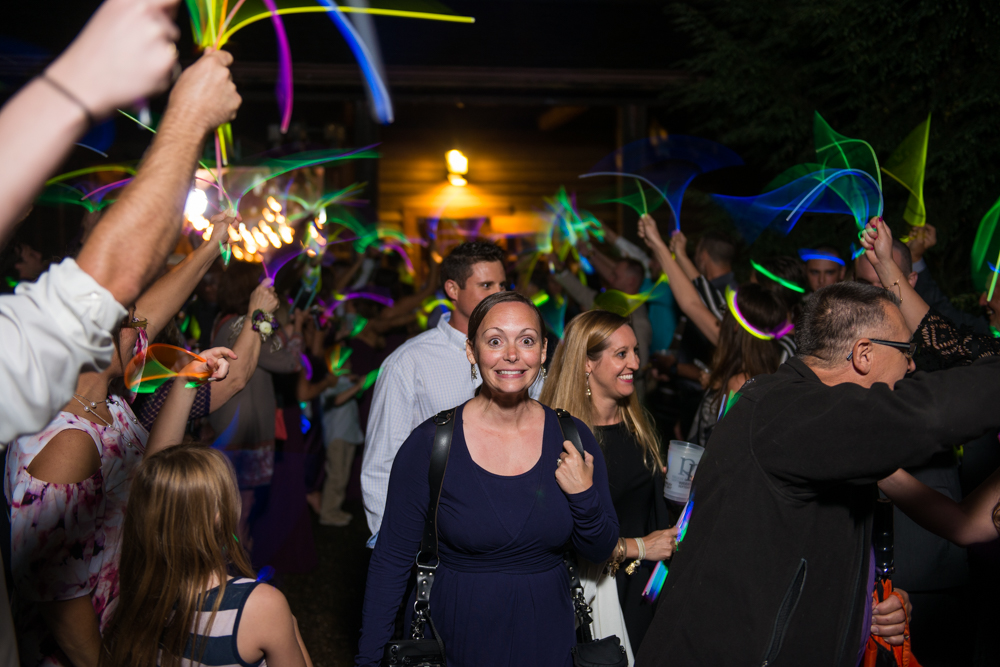 Oh no big deal. Just Bill from Jet Wedding Videography saving the day by fixing the groom's watch.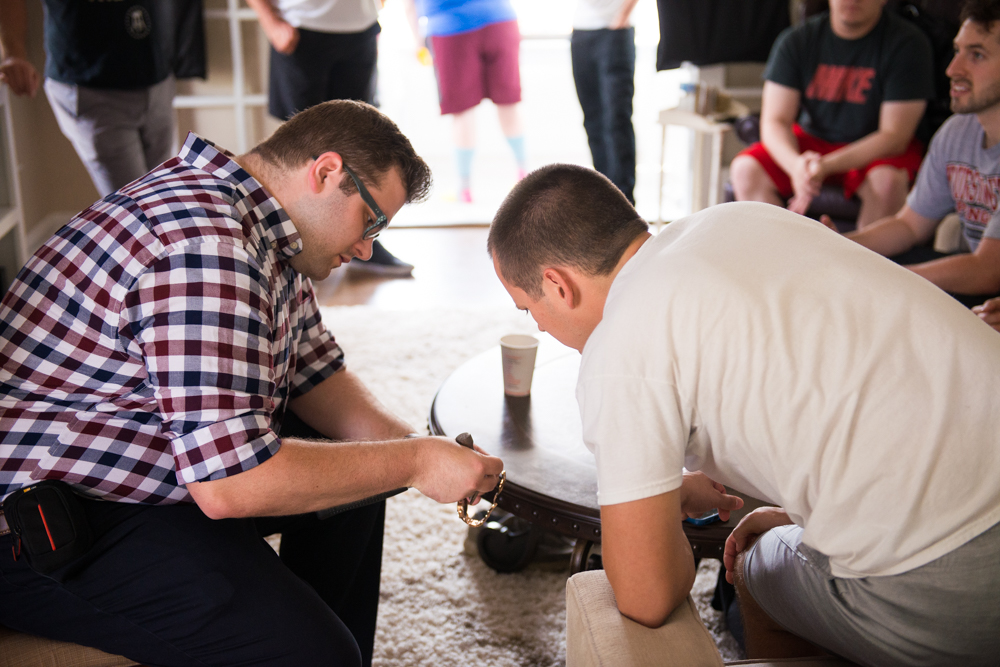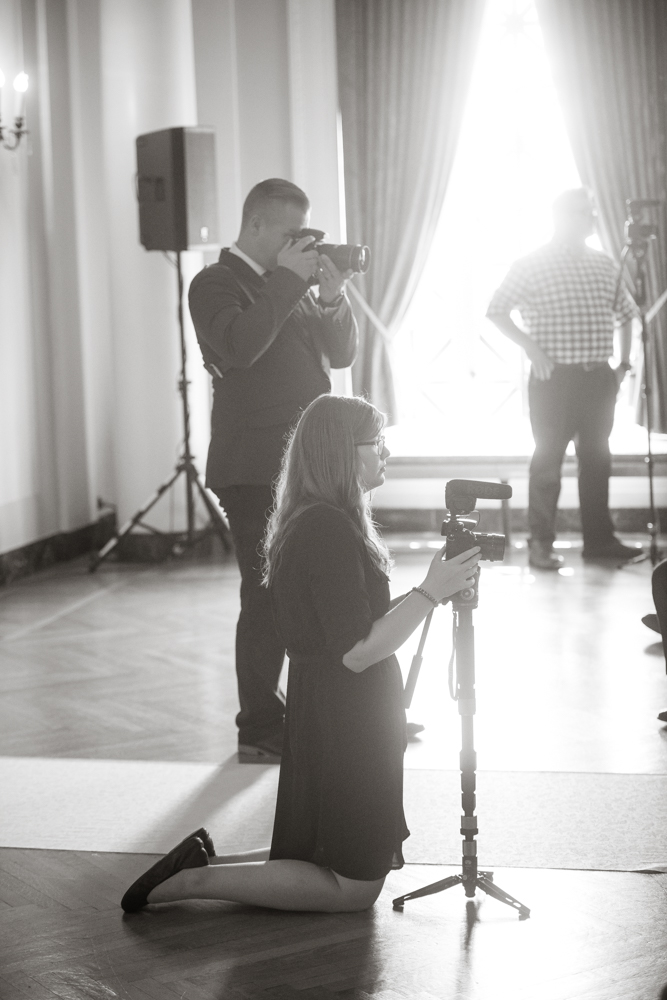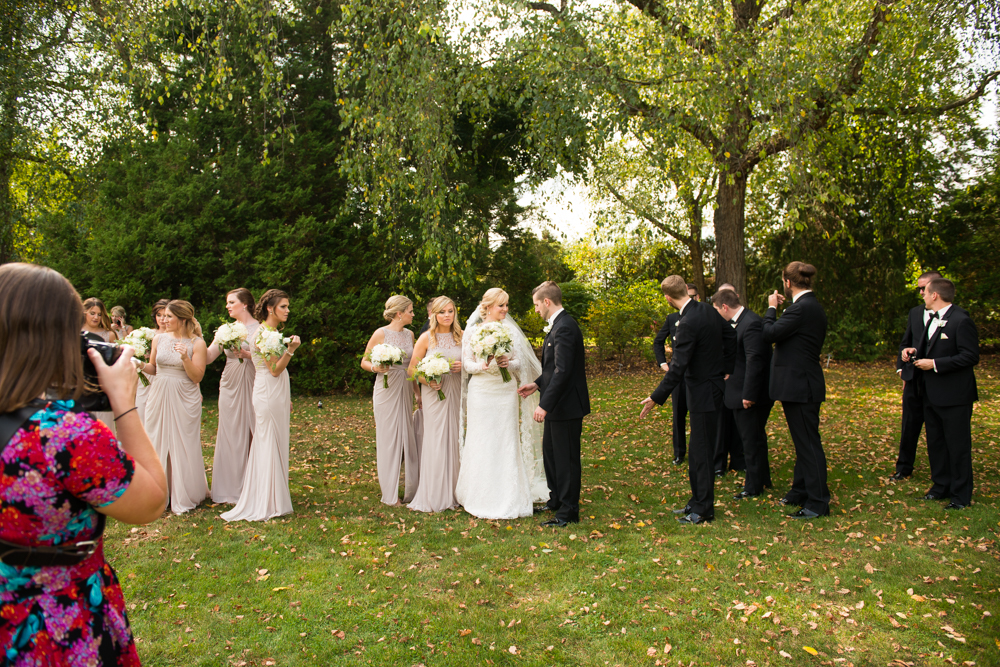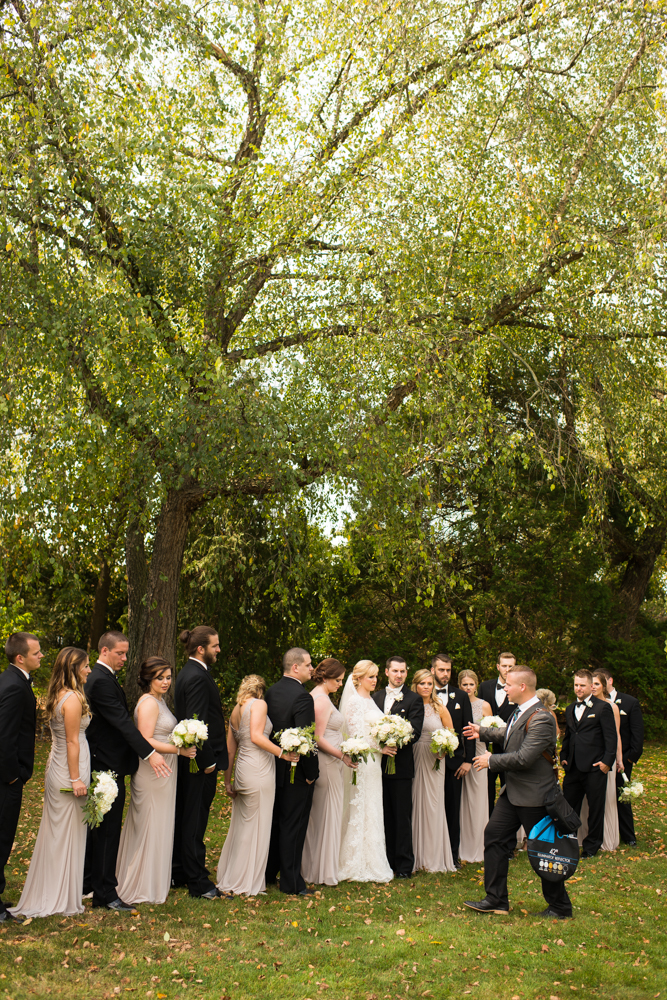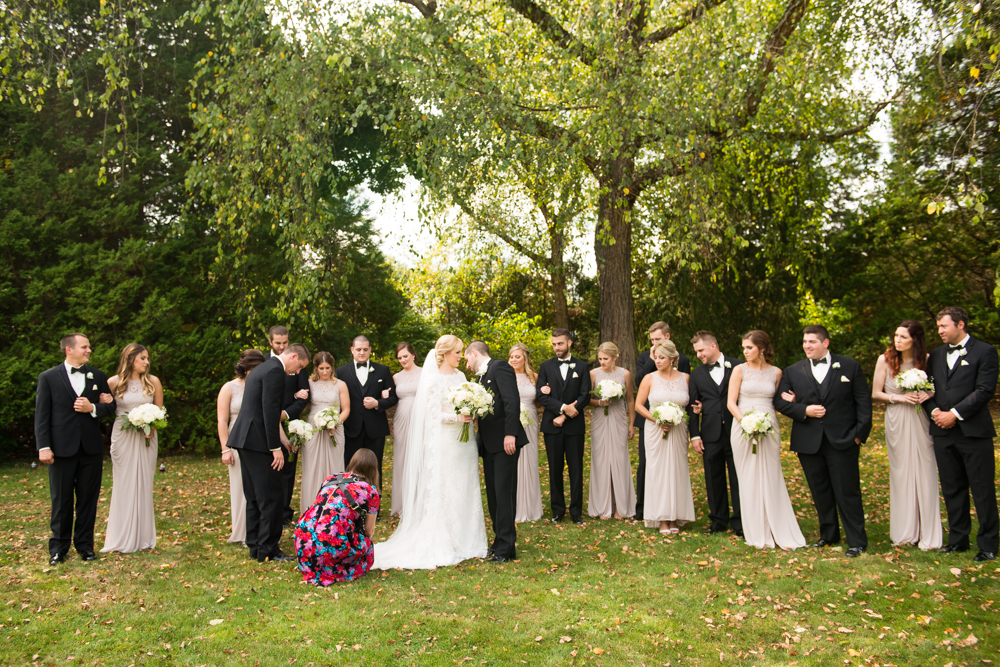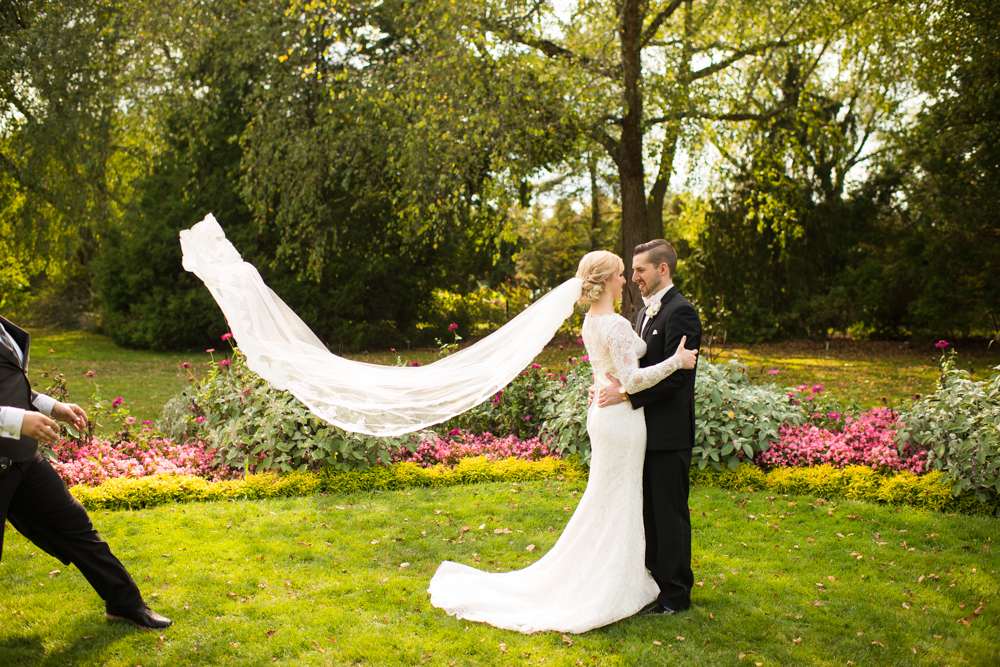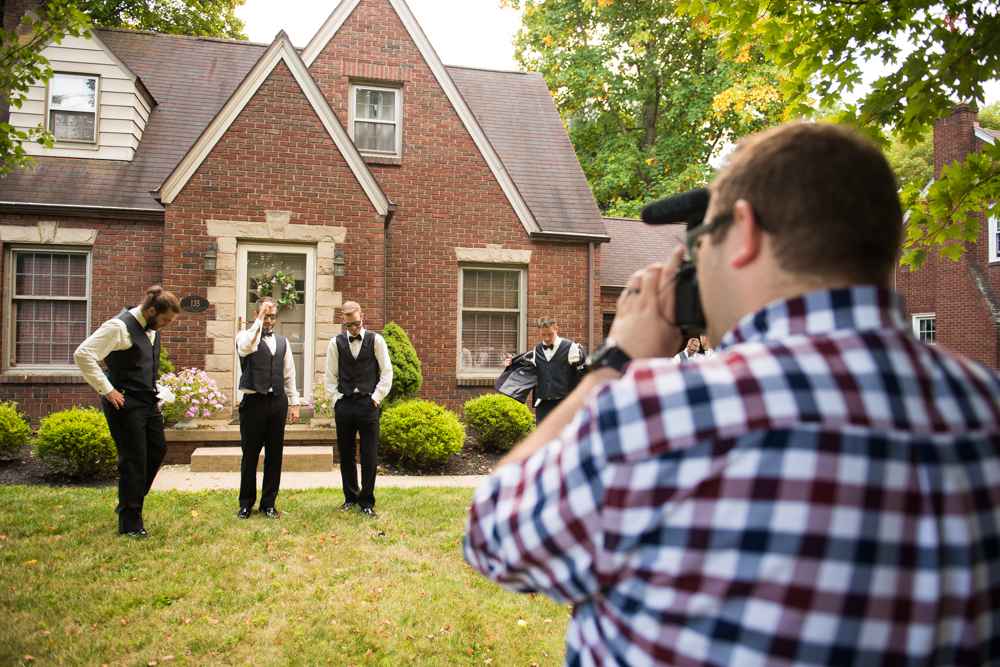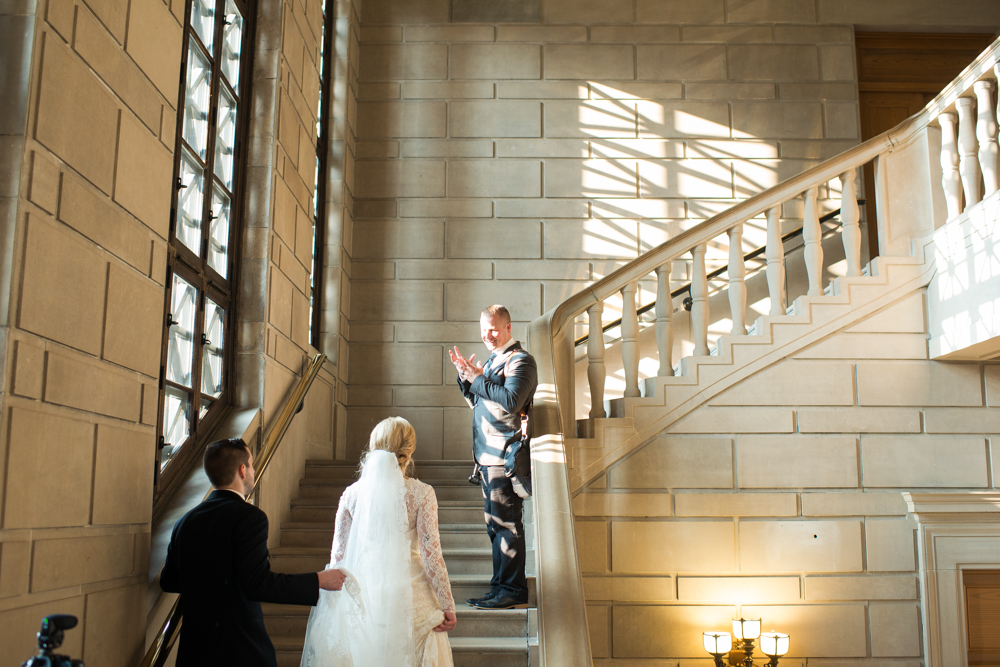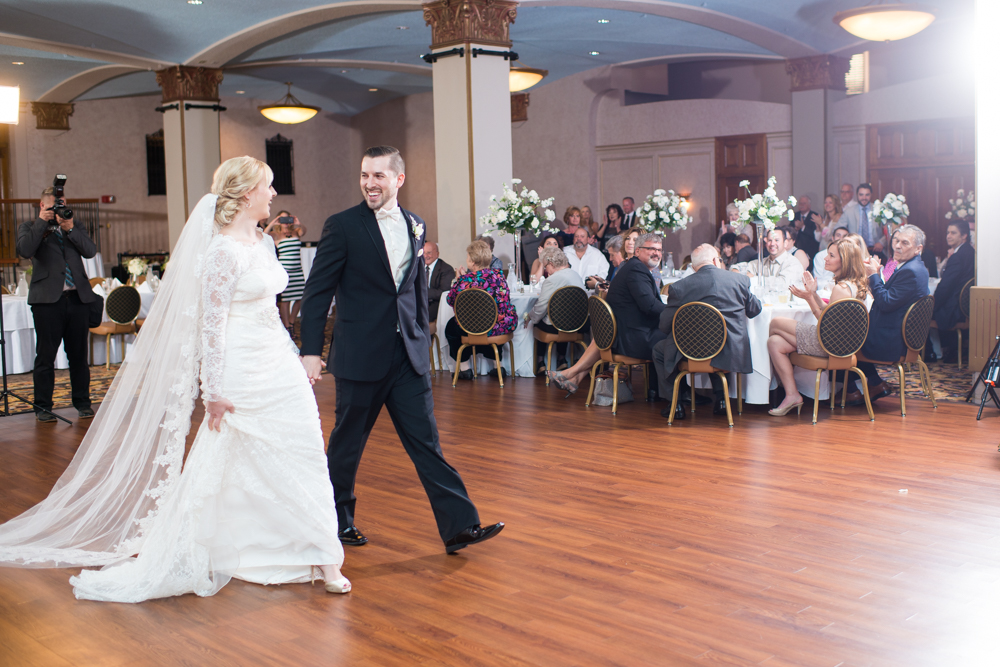 When Josh needs a haircut. lol.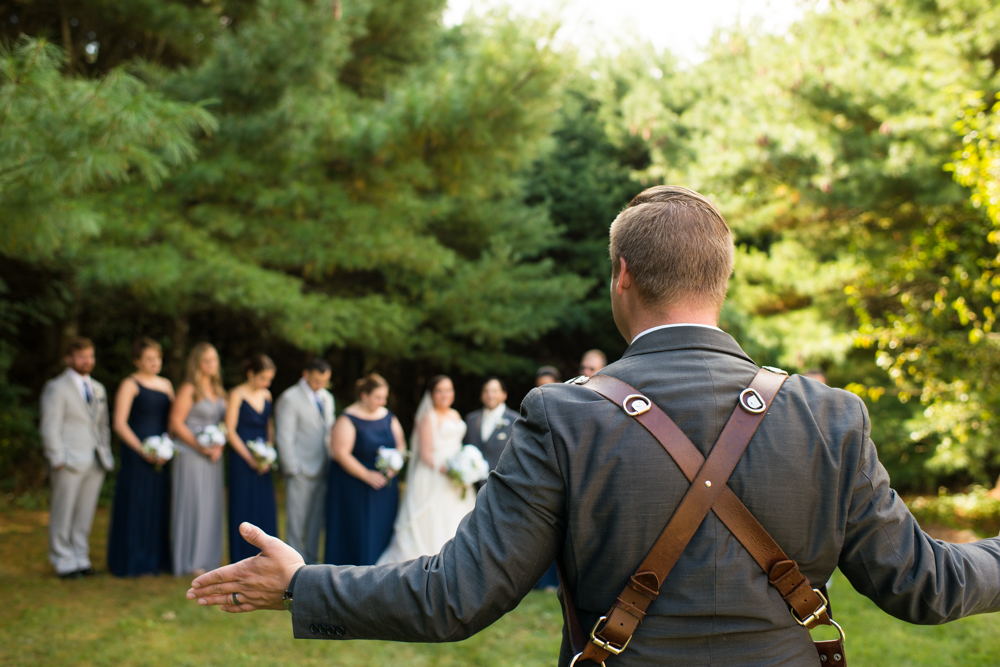 I saw one thing that needed fixed.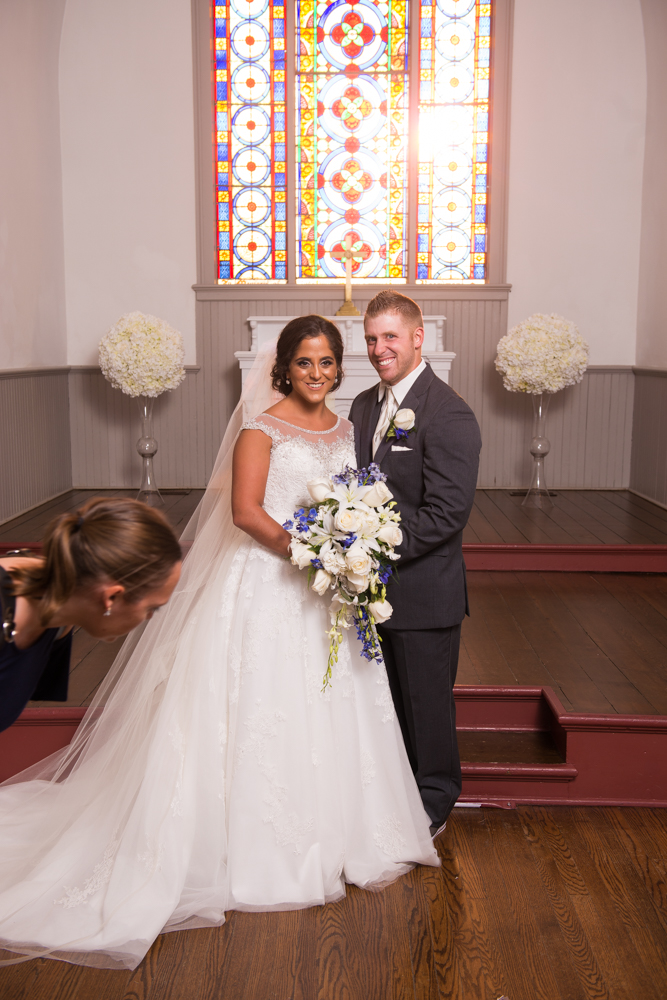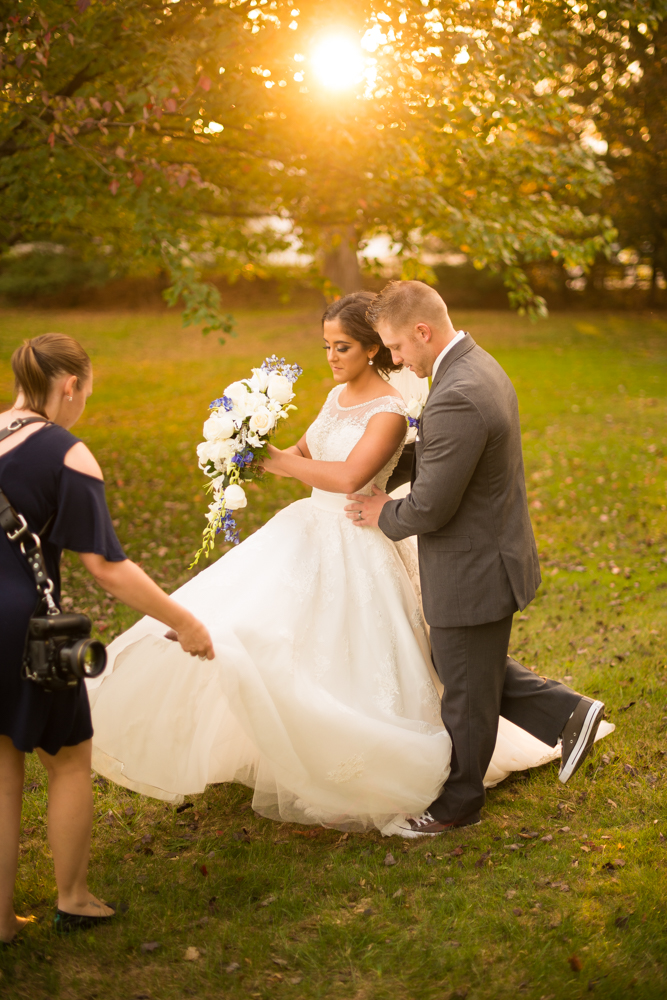 I have a theory that Josh wants to be a bride some day. (Bwahahaha!)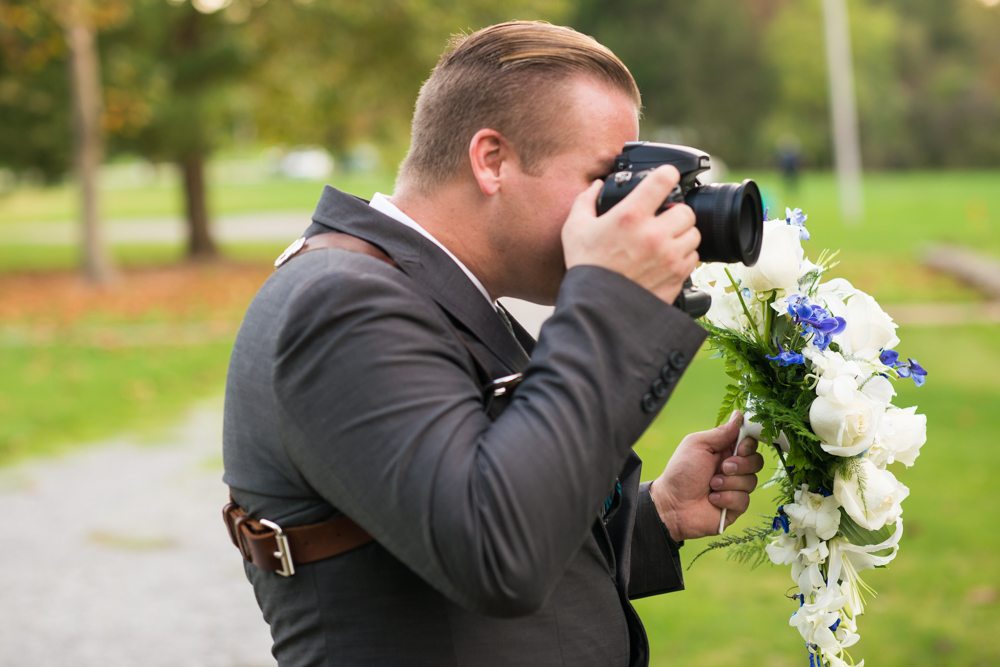 Am I demonstrating how to cut the cake? Or just admiring and drooling? We'll go with the former.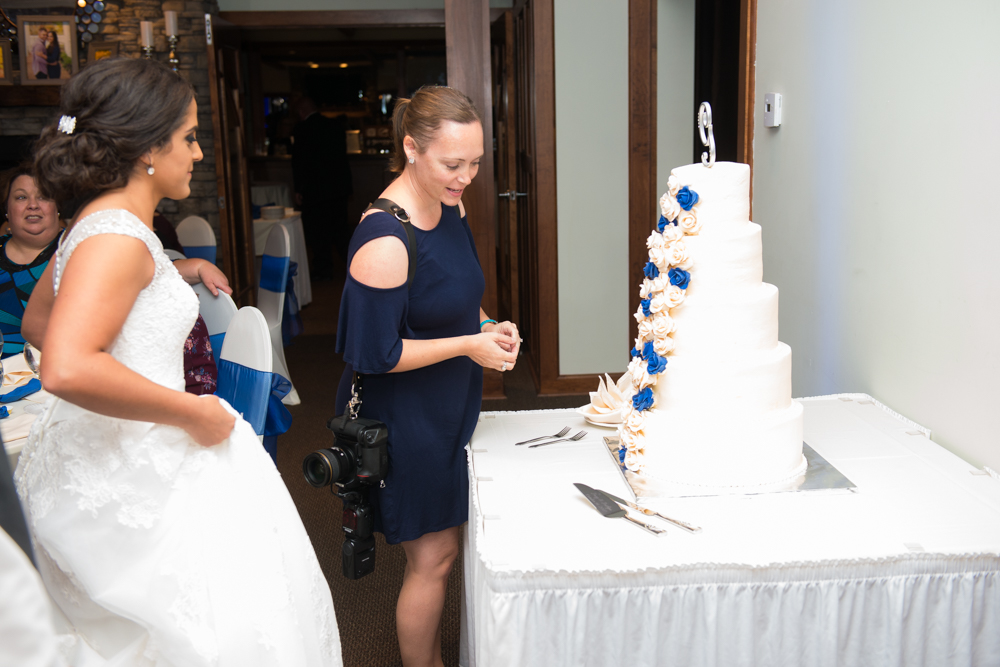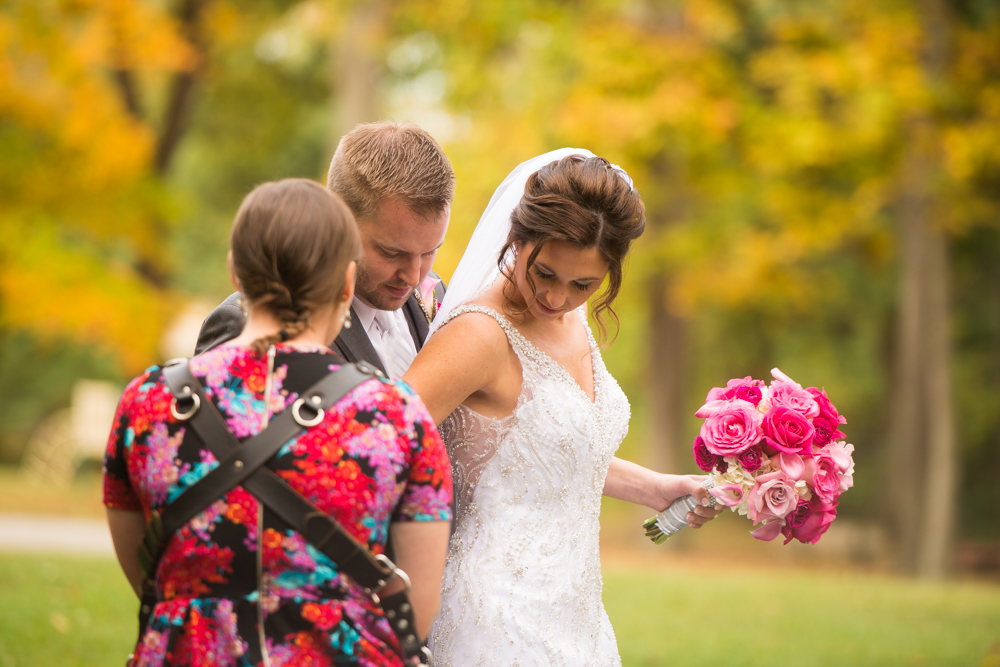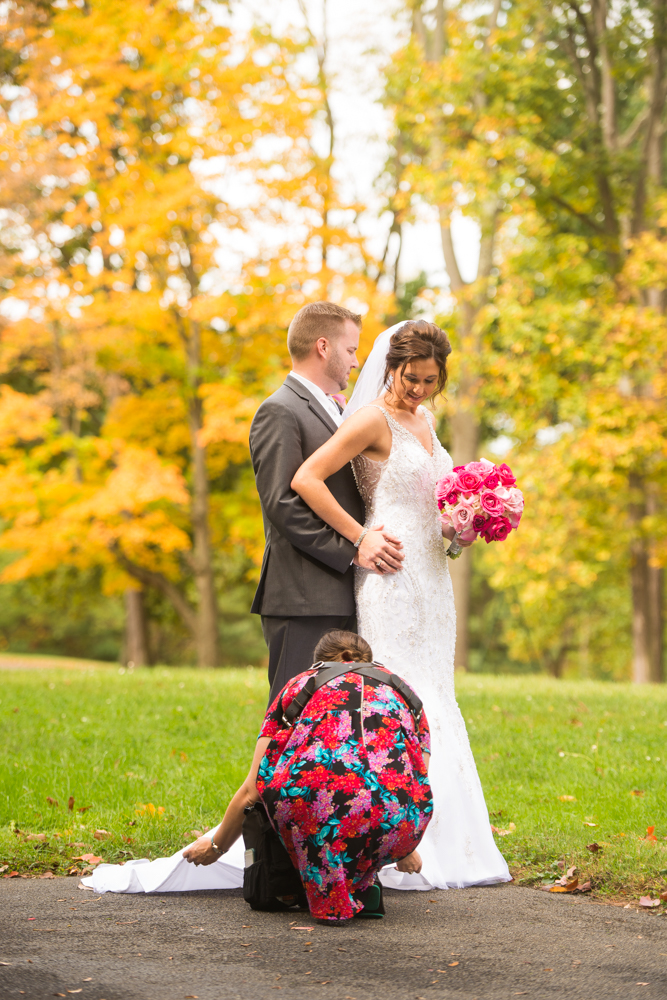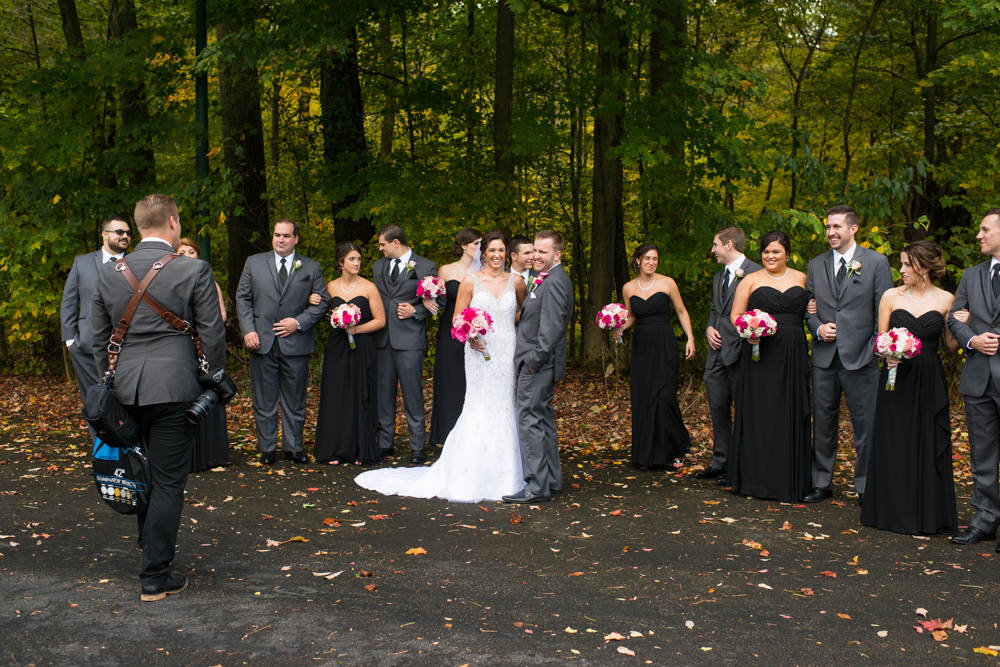 We were working with Jeremy Scott Films on this day.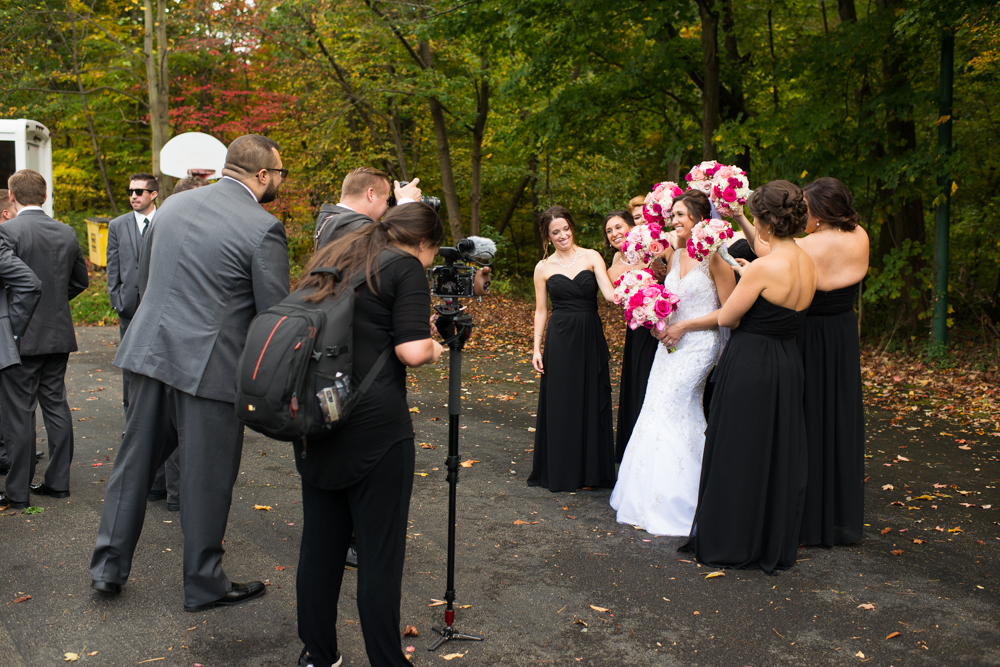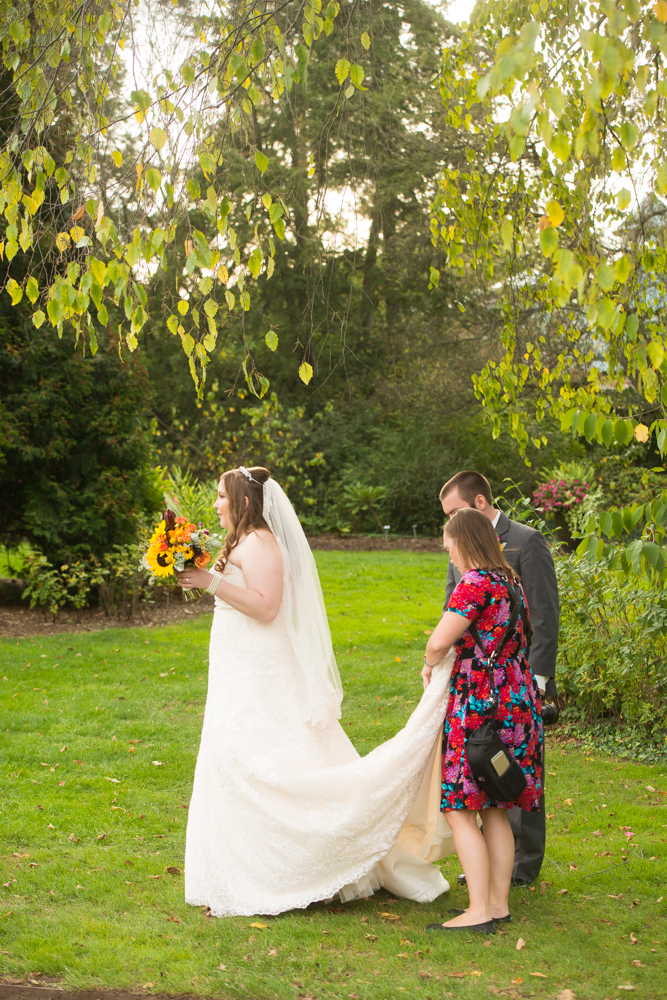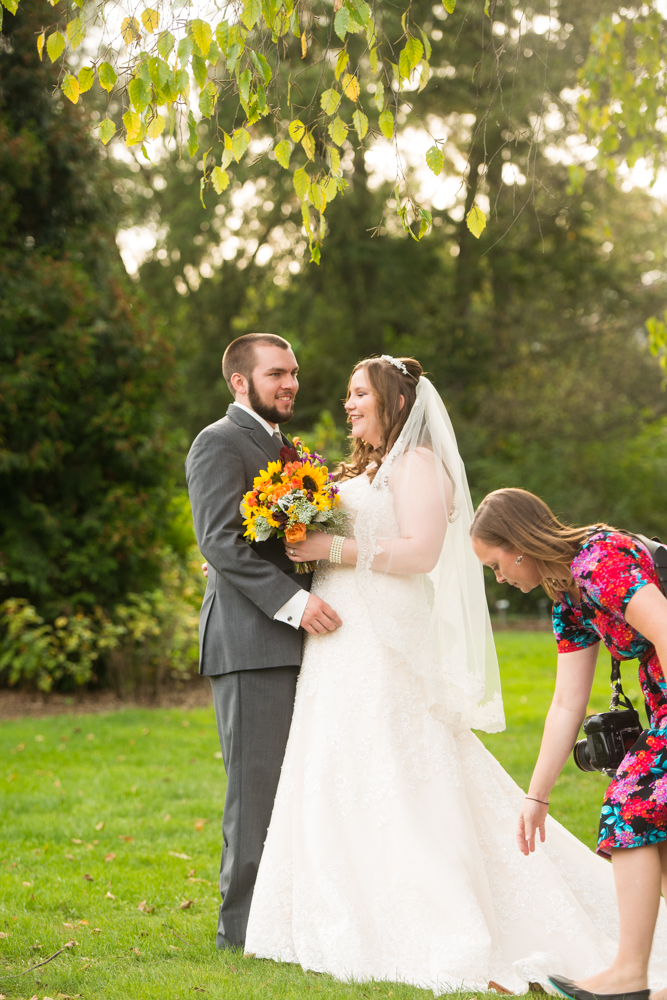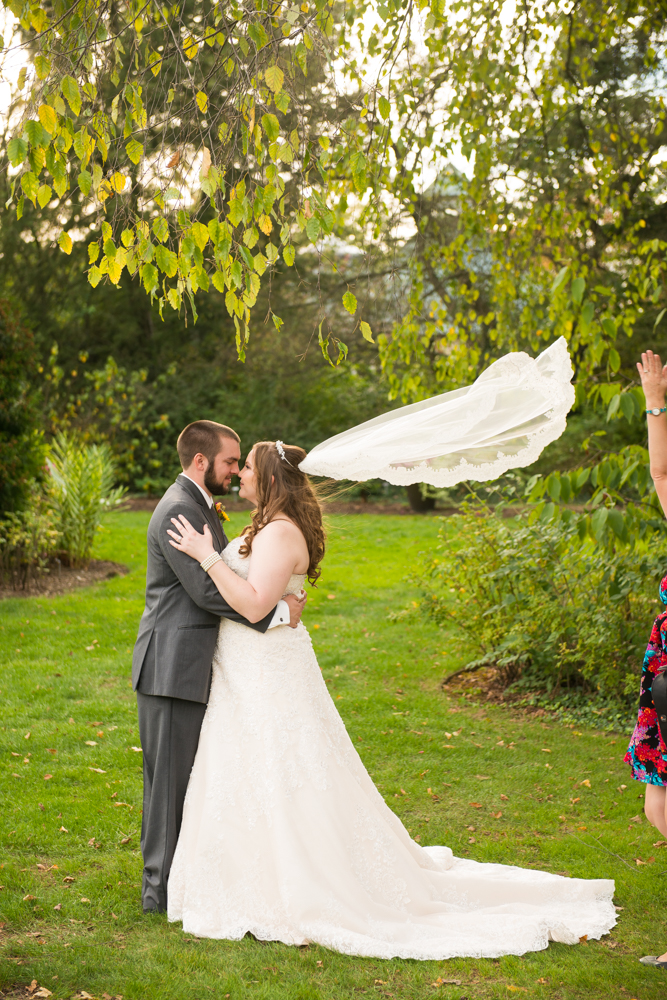 Josh tries to fluff dresses sometimes. Then he always looks over at me & asks for help. haha. True story. He's just being hard on himself. He's not that bad. 😉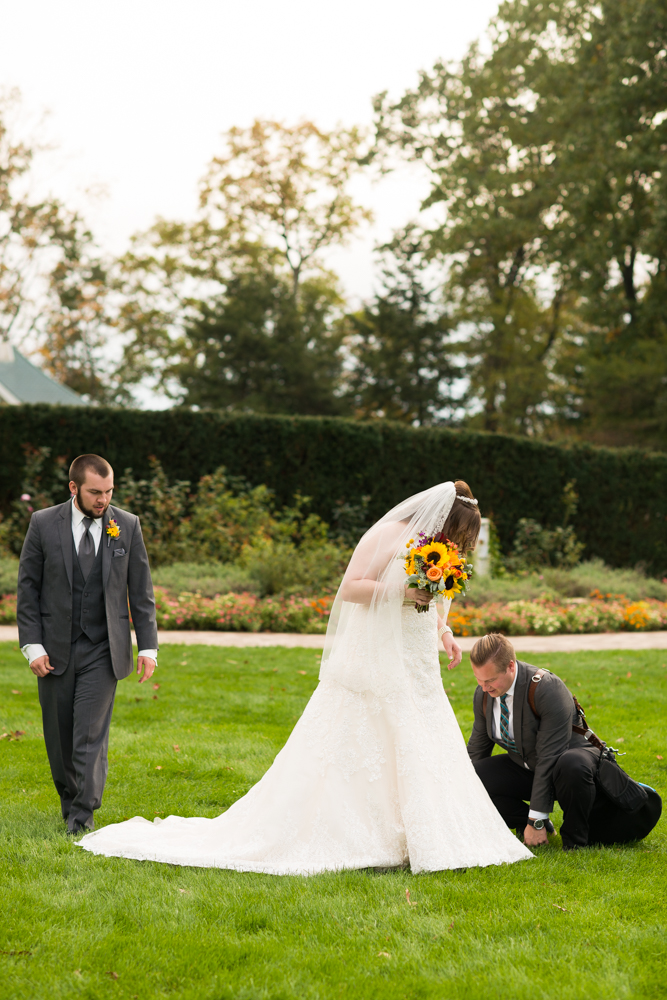 Well isn't he handsome?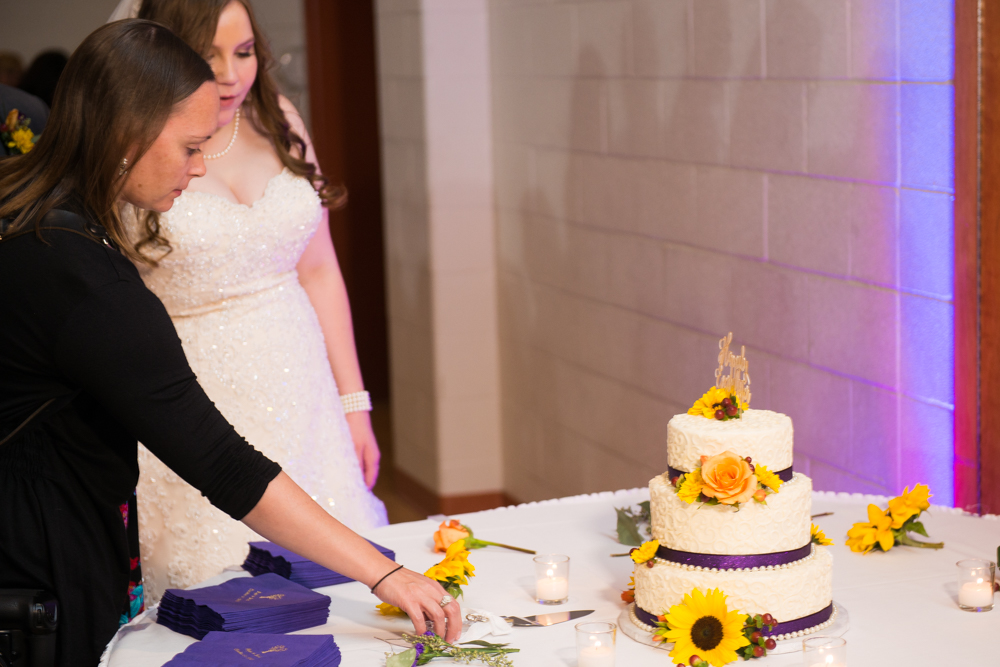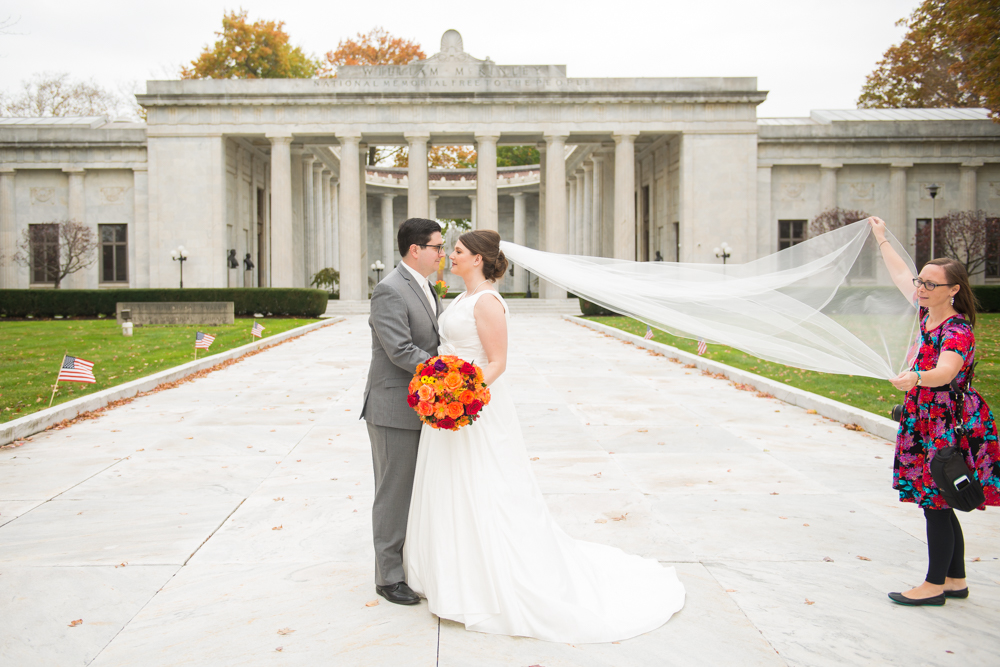 I have touched many a wedding gown. Everyone always asks me how I got so good at fluffing them. Practice makes perfect. 🙂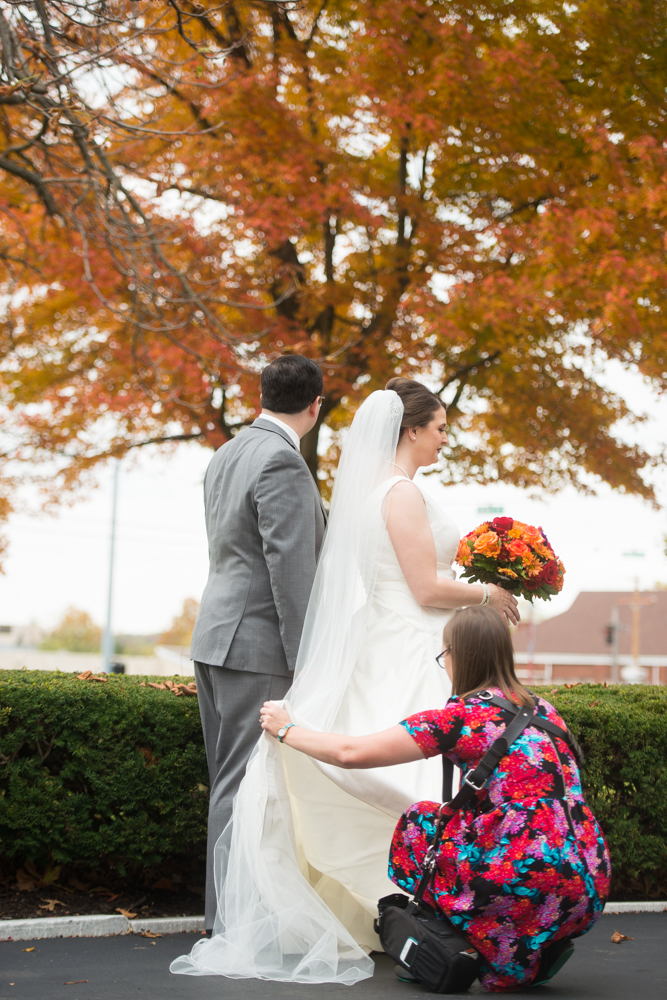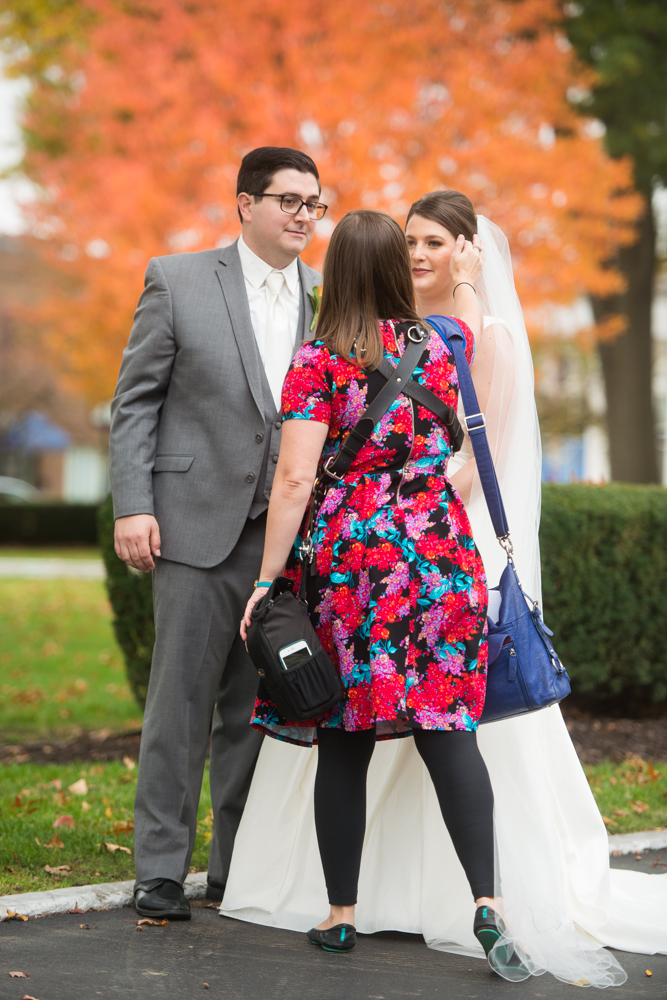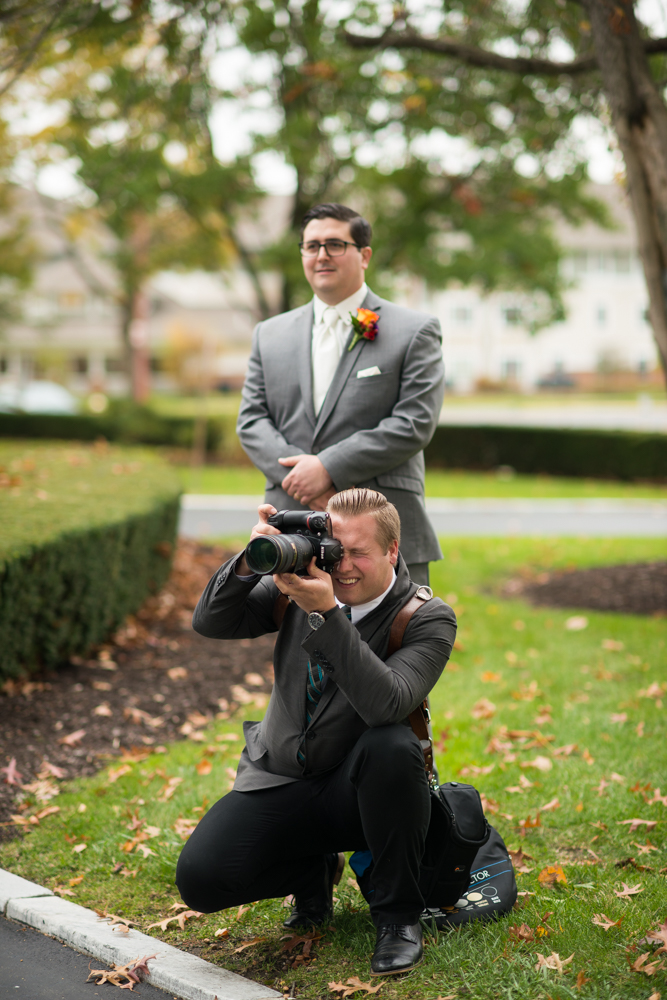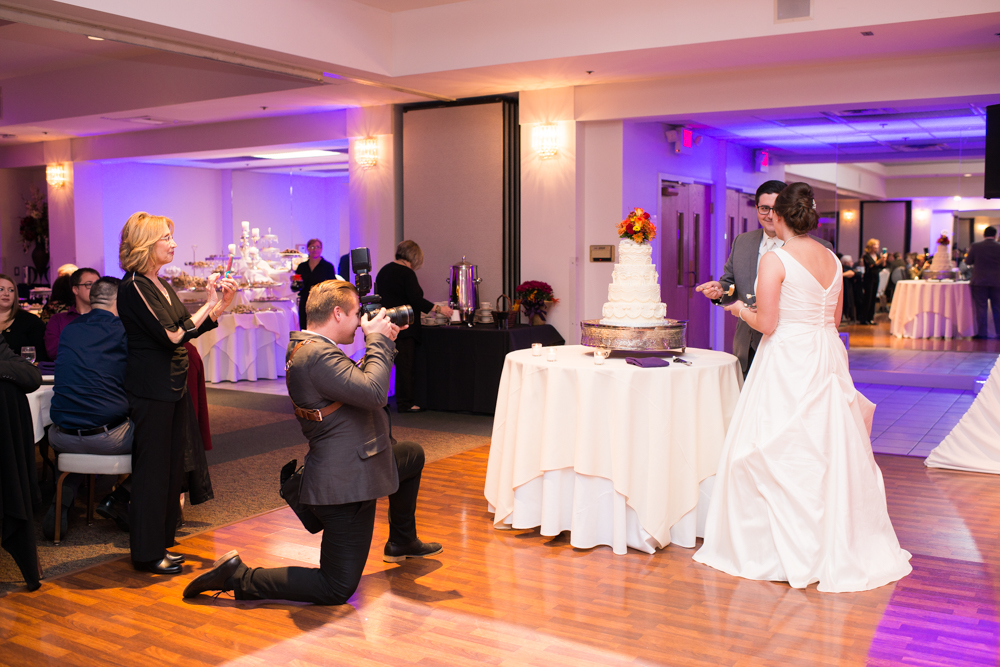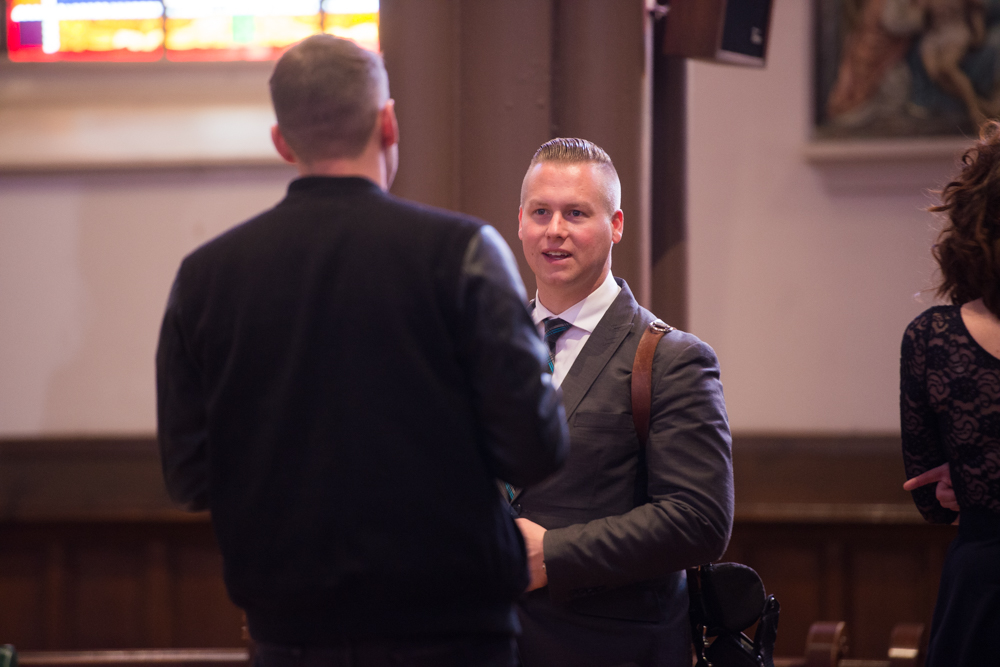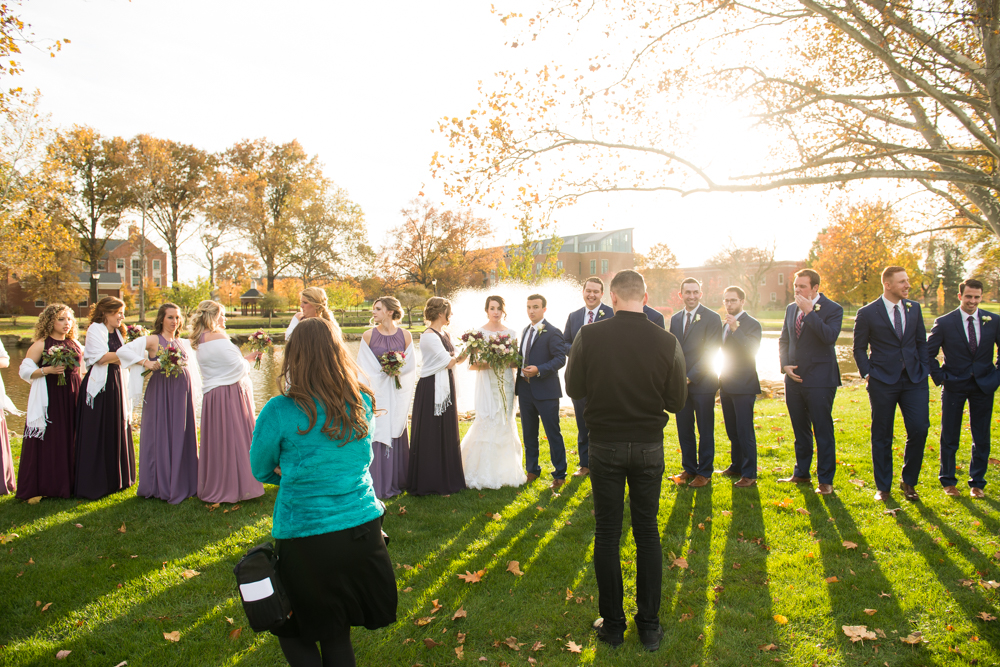 We all look freezing cold. lol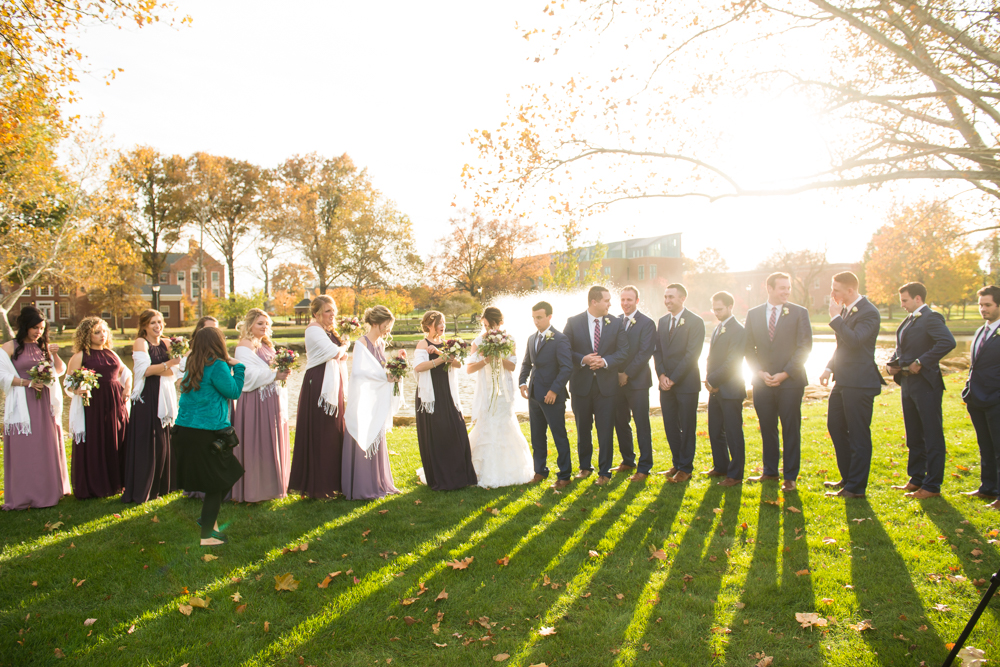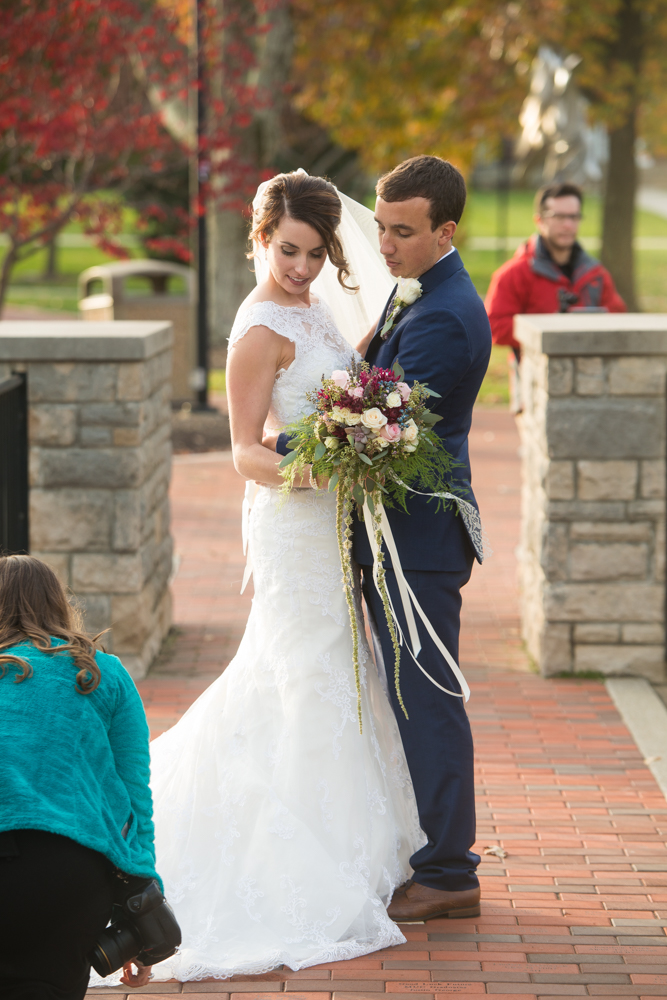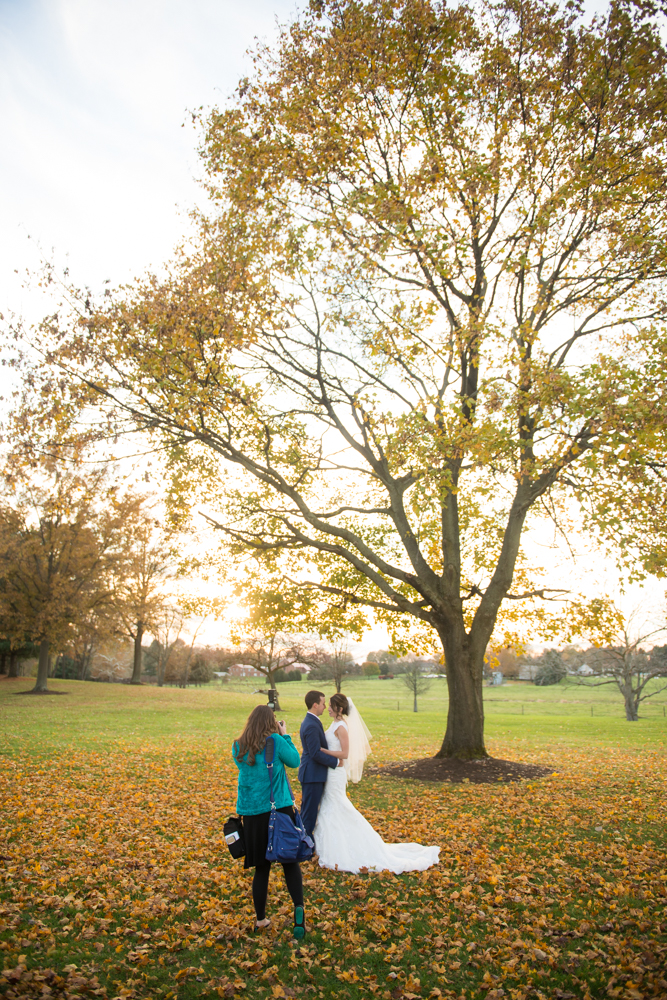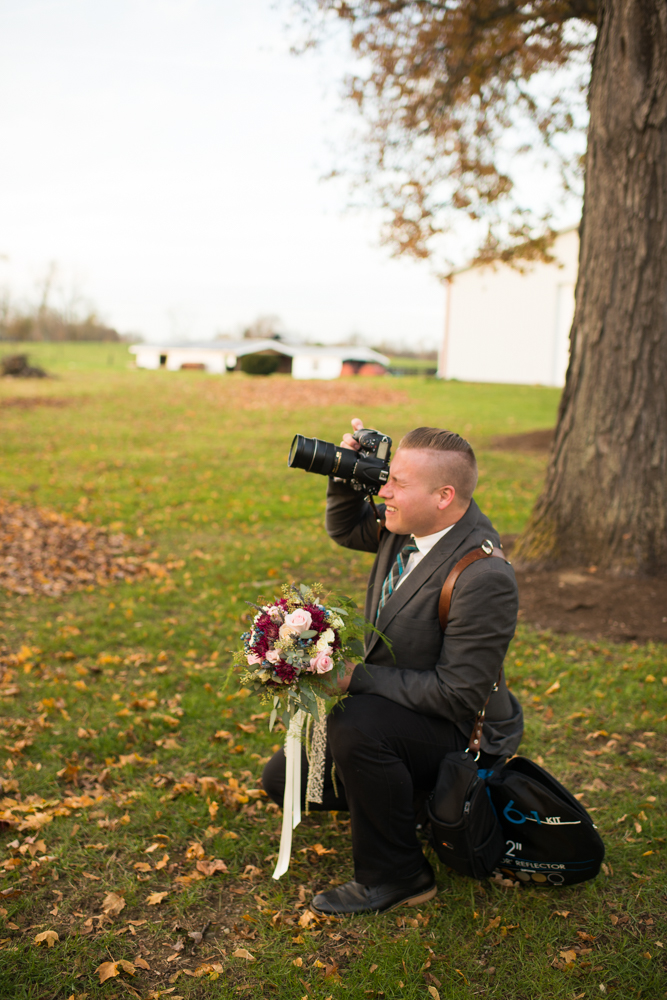 White House Fruit Farm donuts. Enough said, okay?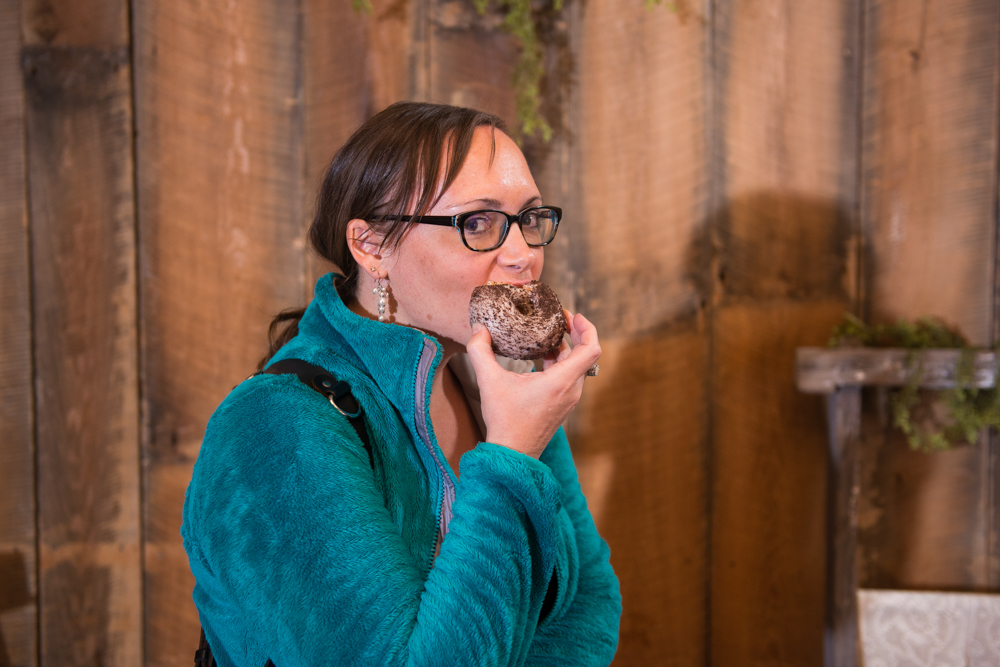 LOL at Josh's camera in ghost cameraman mode.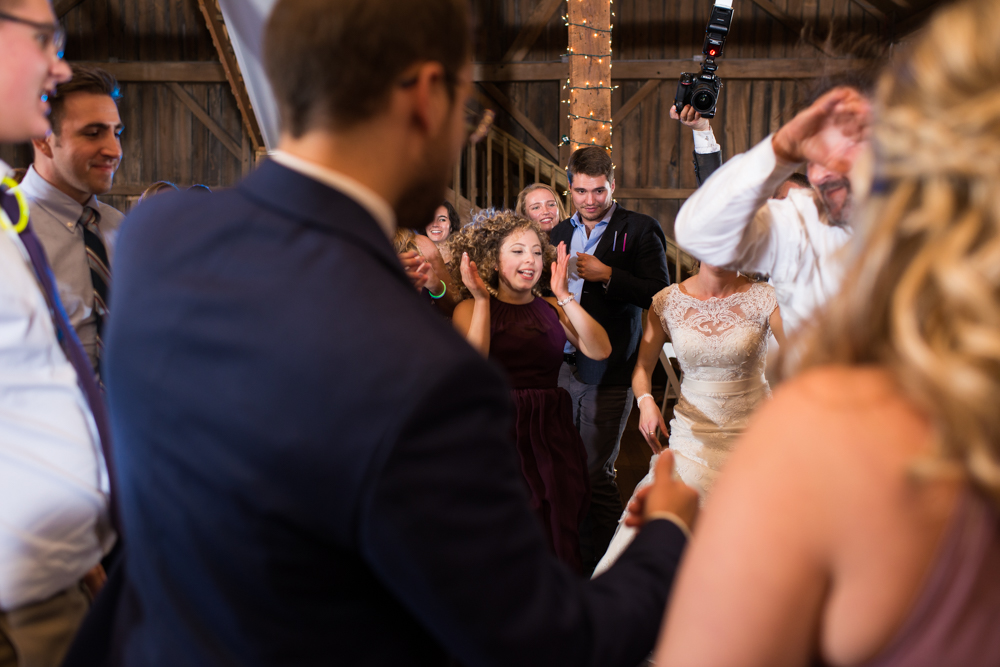 Can you find me?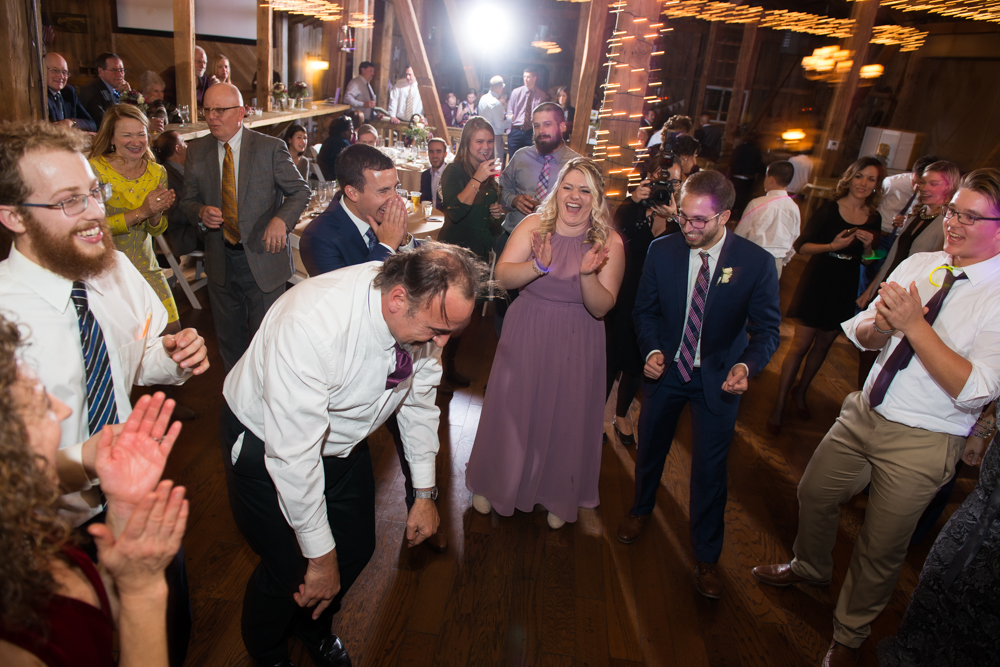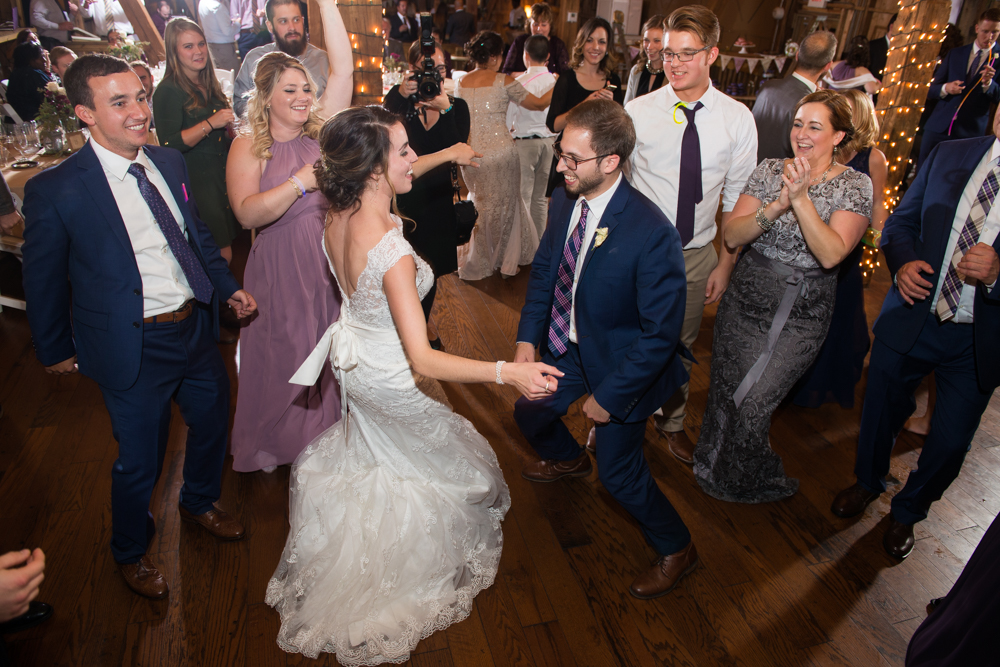 What an amazing & fun year 2017 was! We can't thank our couples enough! Stay tuned on the blog for lots more wonderfulness coming up soon! We'll be blogging a few gorgeous engagement sessions & some of our 2017 favorites in various categories like Portraits, Fun Moments, Dresses, Cakes, etc! Can't wait!
Follow along with our fun these other places, too: