When I think of Jamie & Joe, I think of a few adjectives- fun-loving, happy, and beloved. These two love to have fun with friends and family & it definitely made for a really great wedding day celebration! We send our couples a Wedding Info Form in order to prepare for the details of their wedding day; on there is a spot that asks if we need to know of any special circumstances for the wedding day. Jamie's answer: "None, we like to party!"

Not only do they love having fun, but Jamie & Joe love one another so much & it's apparent to anyone around them. Hanging out with them to photograph their wedding day was an enjoyable experience & we're really glad we got to be a part of it! I started off the day at Jamie's parents' house where I photographed details and the finishing touches of Jamie's makeup.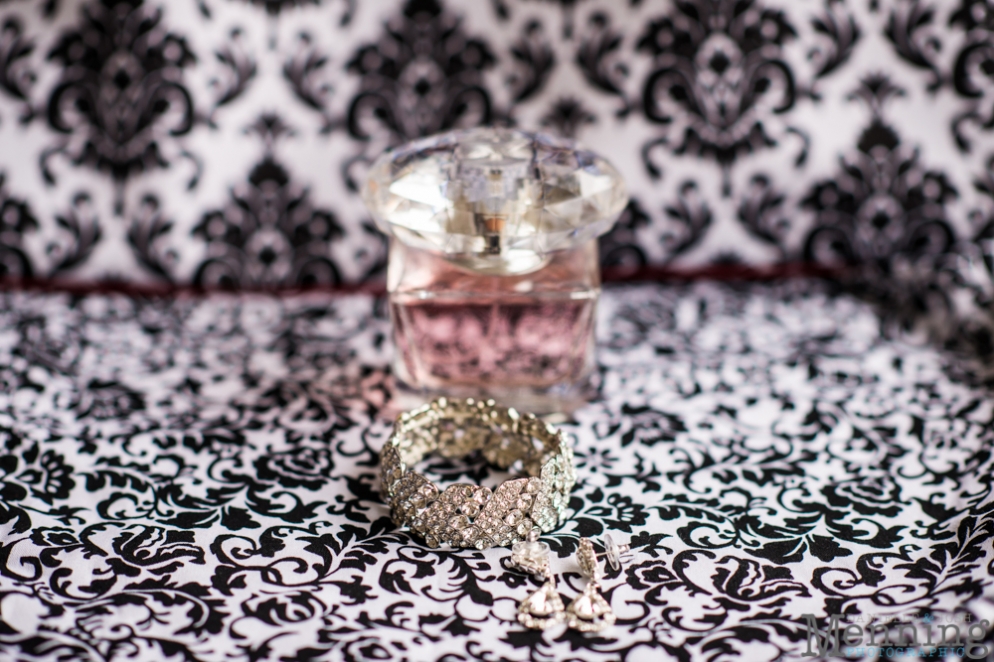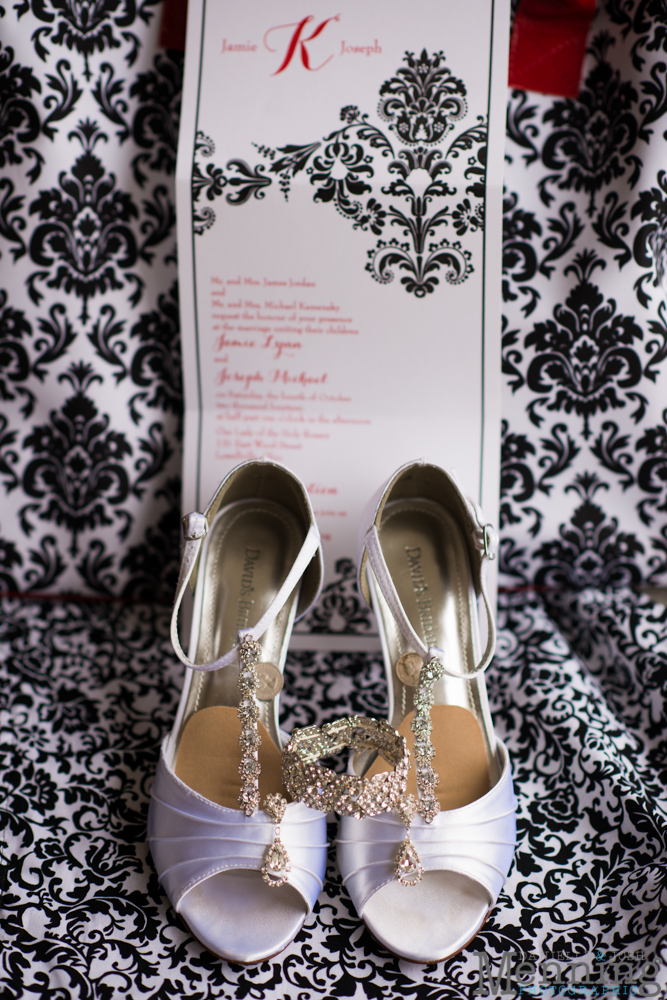 Black and red made for a classic wedding day.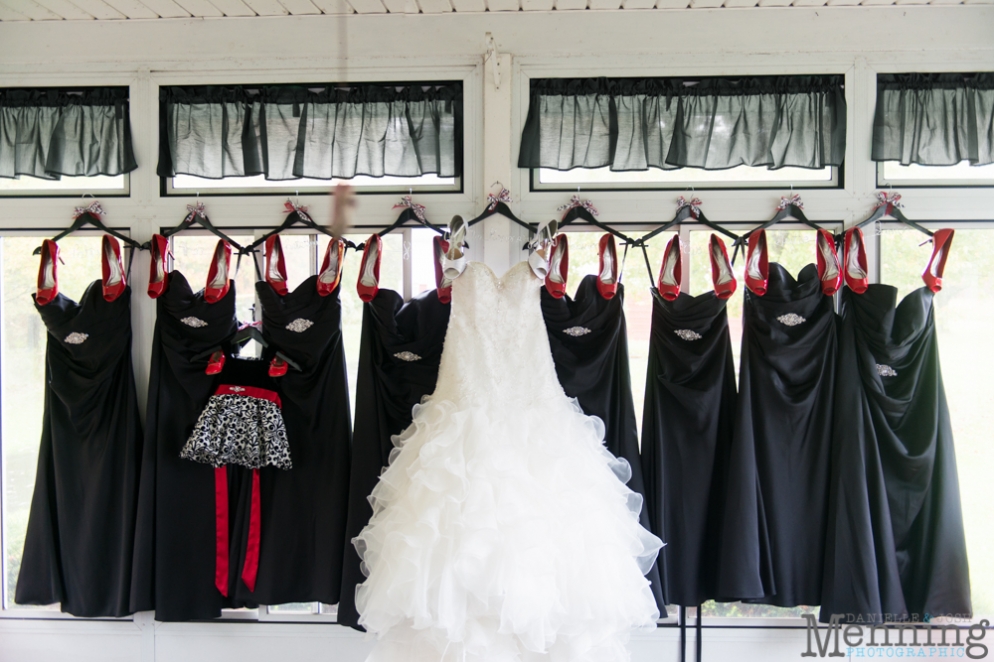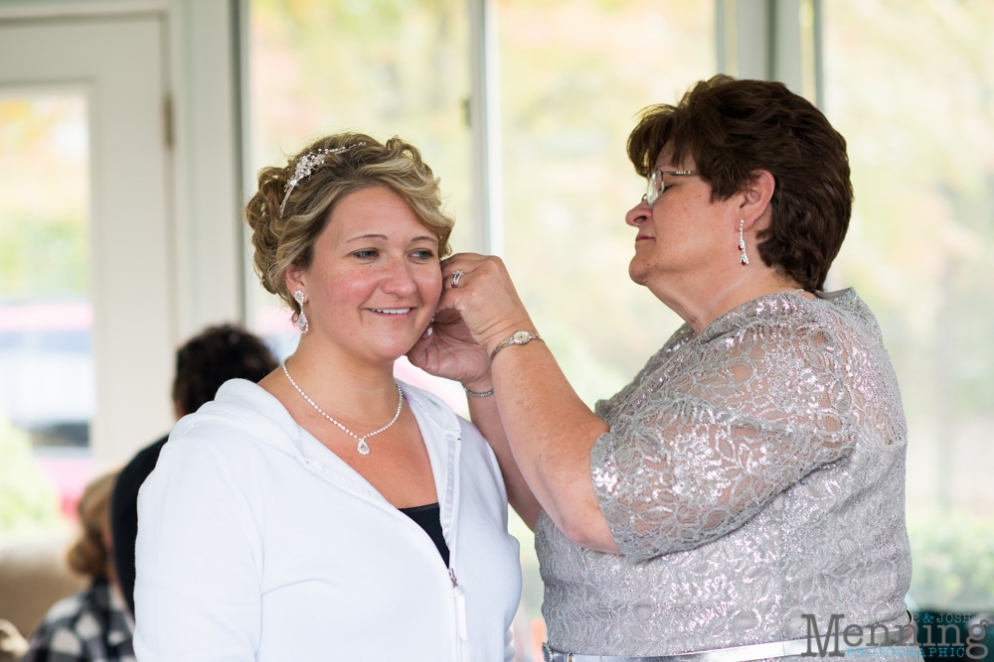 Jamie's baby, Thome. (Yes, he's named after the baseball player).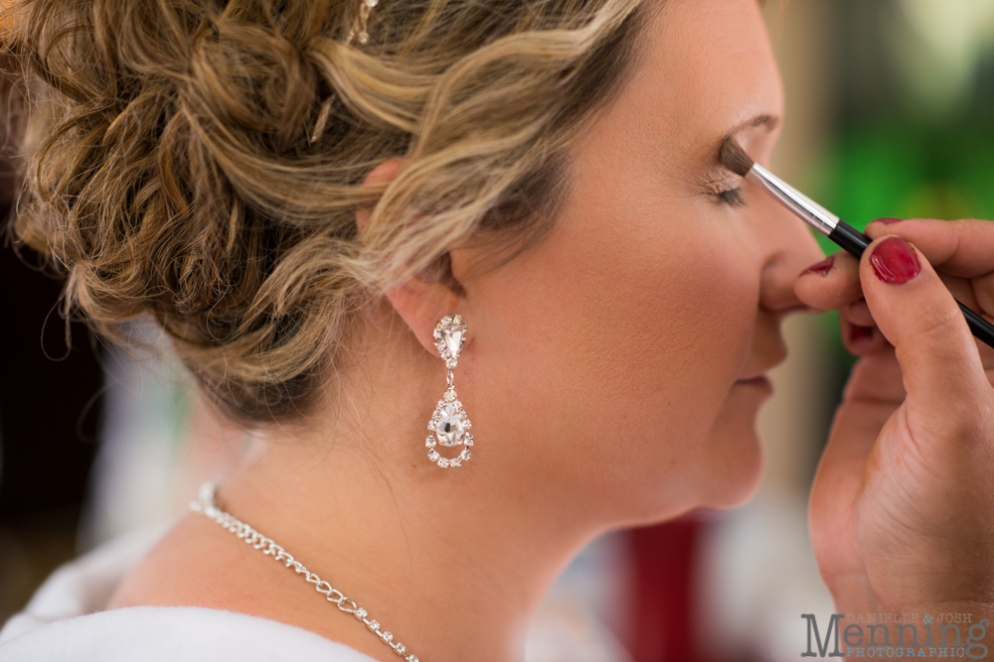 Hey, Gorge Flower Girl!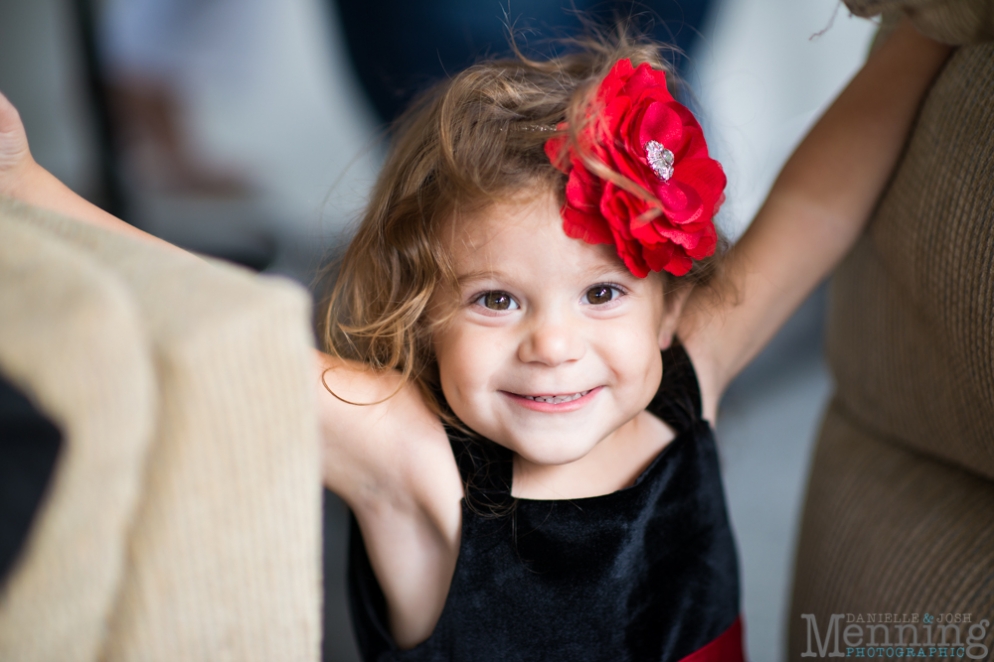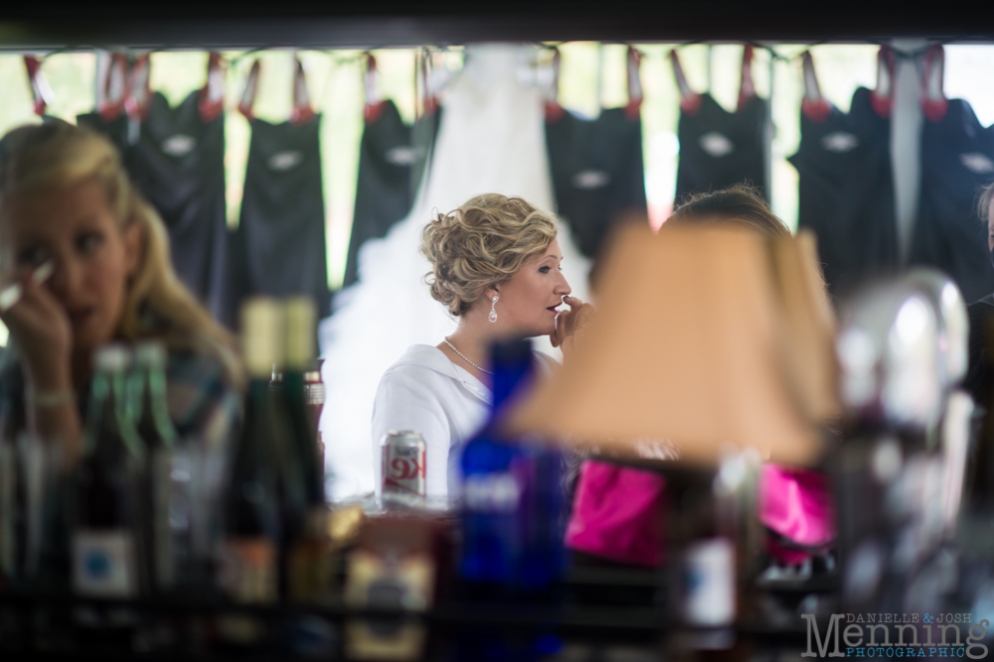 Josh was with Joe & the guys as they got ready for the day.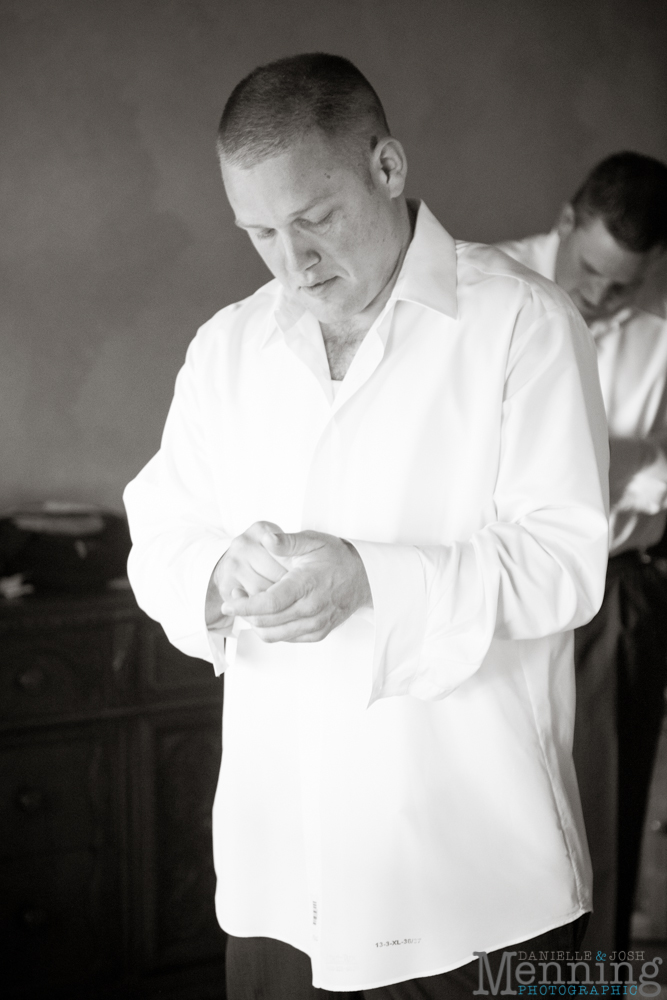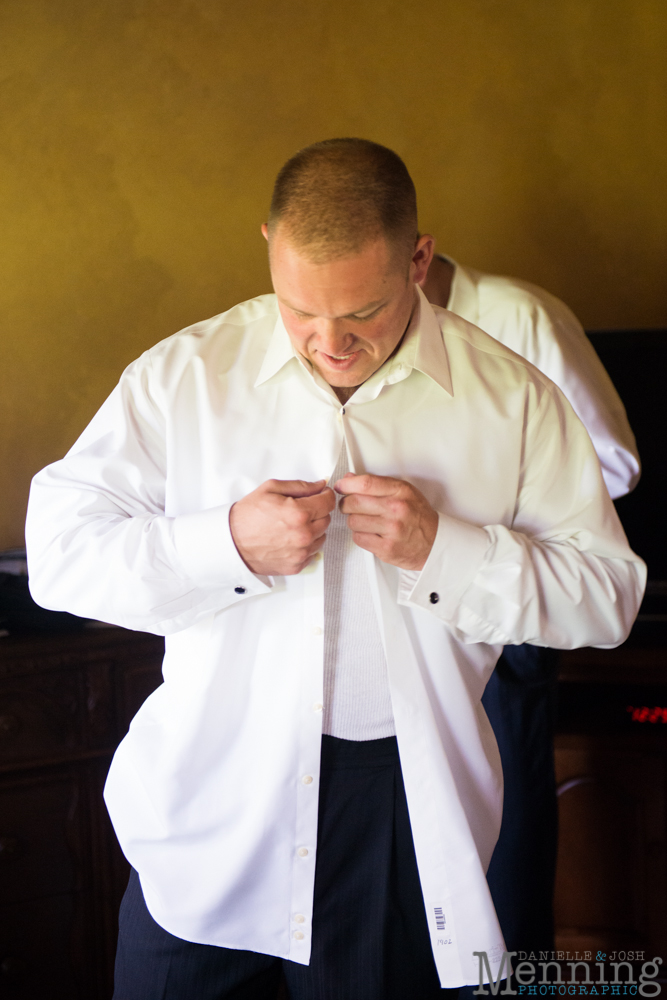 Then it was time for the wedding ceremony at Our Lady of the Holy Rosary in Lowellville.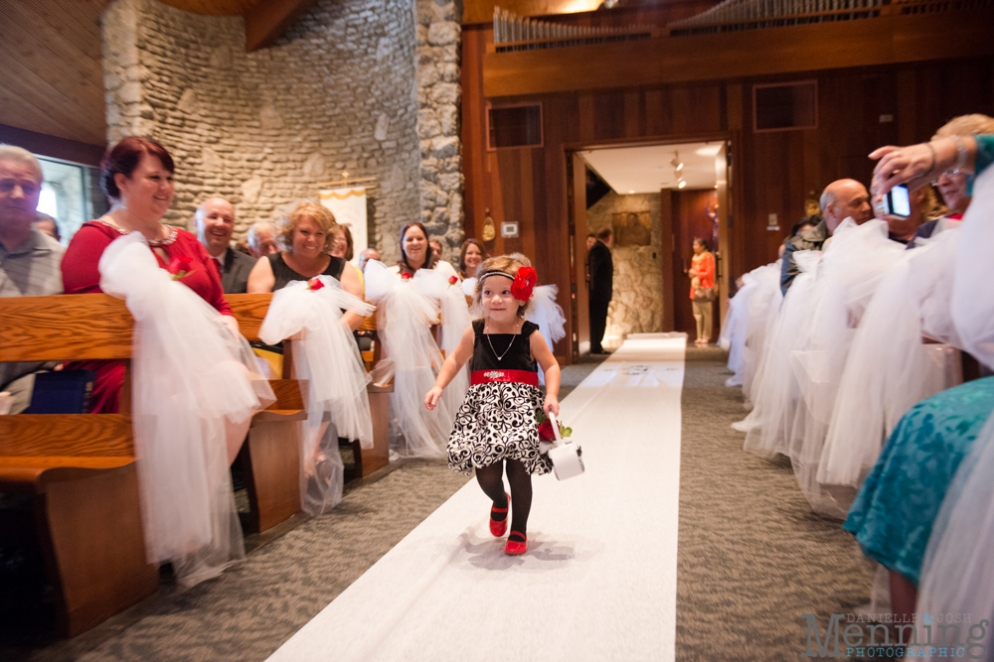 She wouldn't stop talking about Joe before the wedding and was so excited to walk down the aisle because she wanted to see him. Adorable.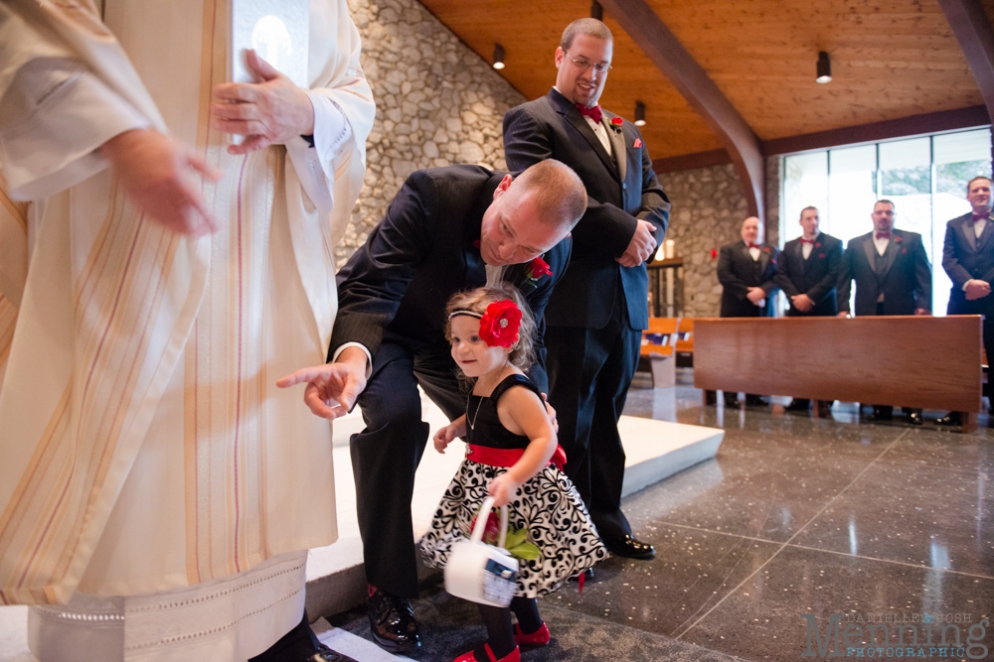 And then Joe saw Jamie.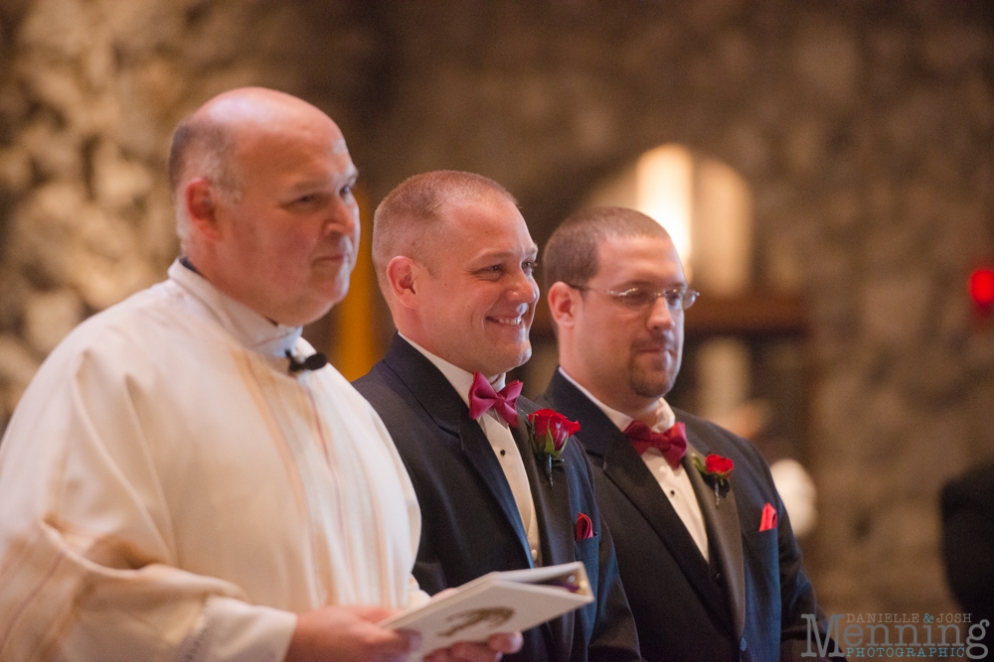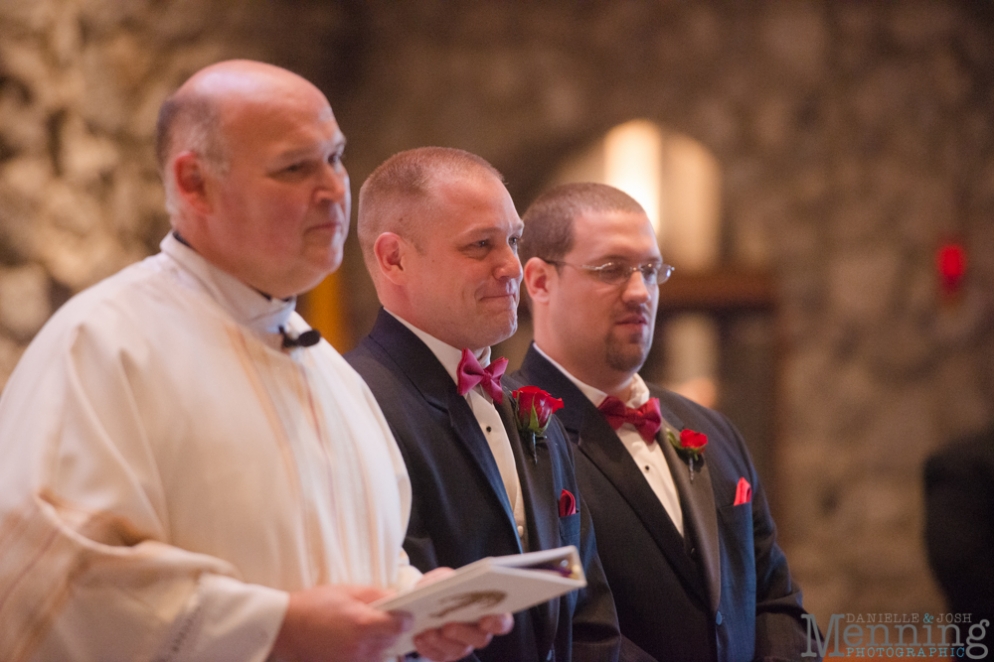 A.k.a. the happiest bride ever.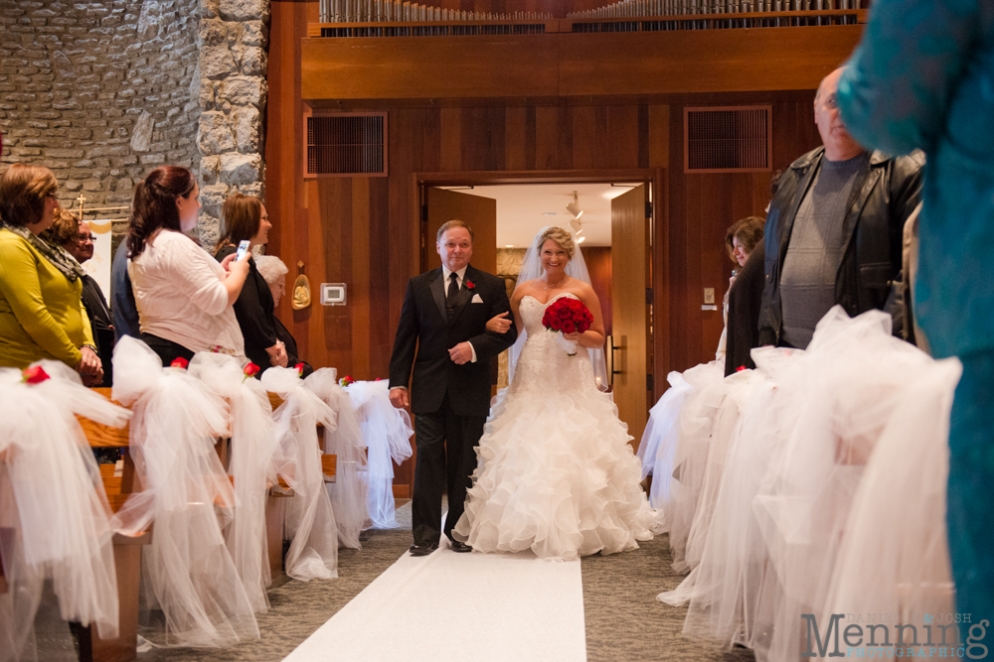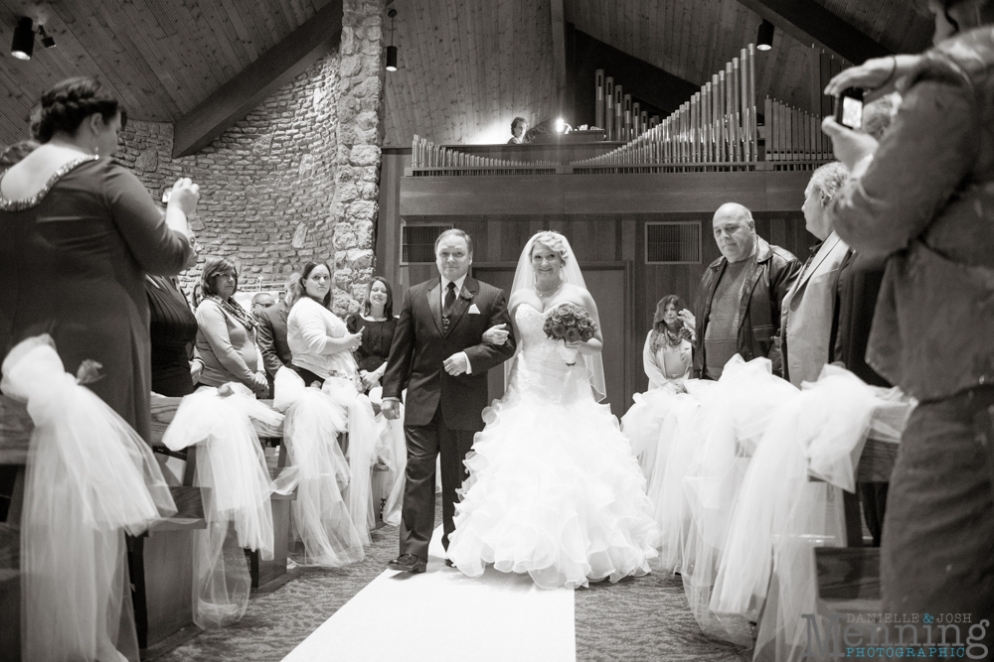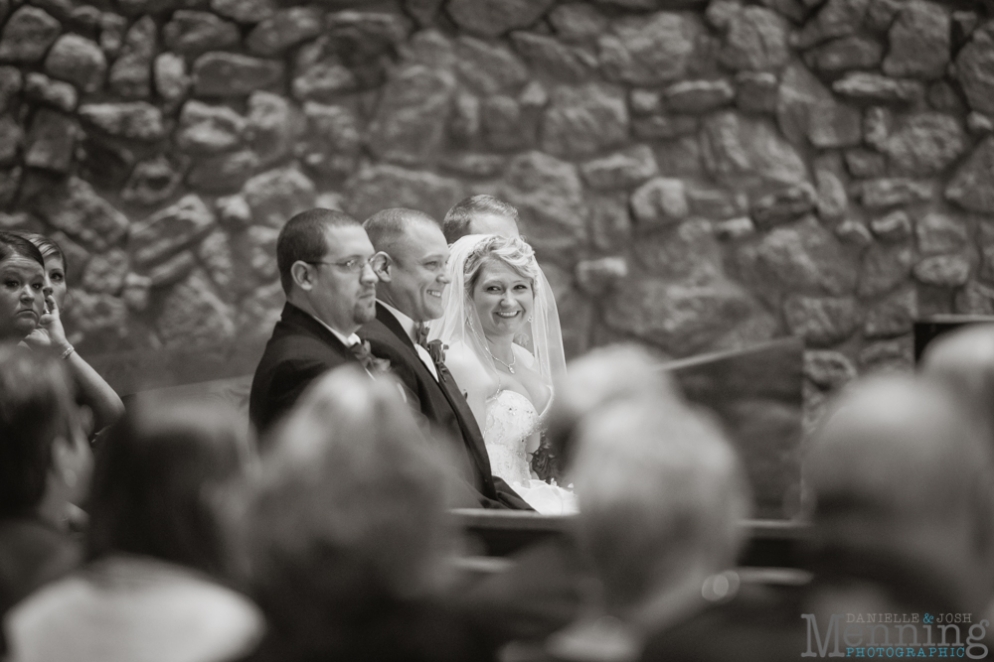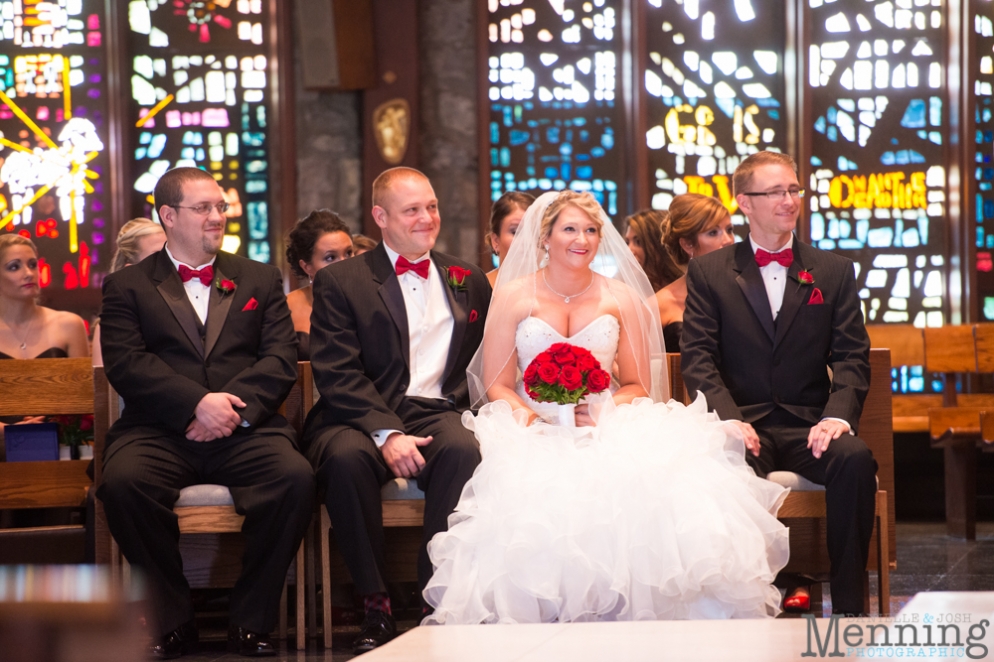 The roses were stunning. Green's Floral Shop did a great job with the wedding day flowers.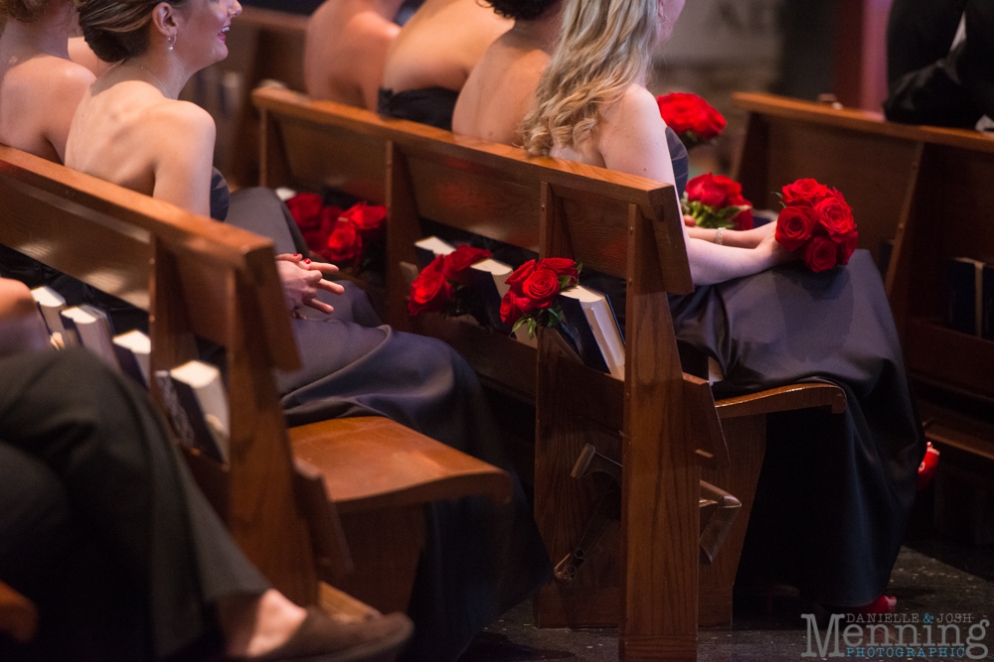 The priest knows Jamie & Joe well so his homily was personal and well-suited to them in particular. He made everyone laugh.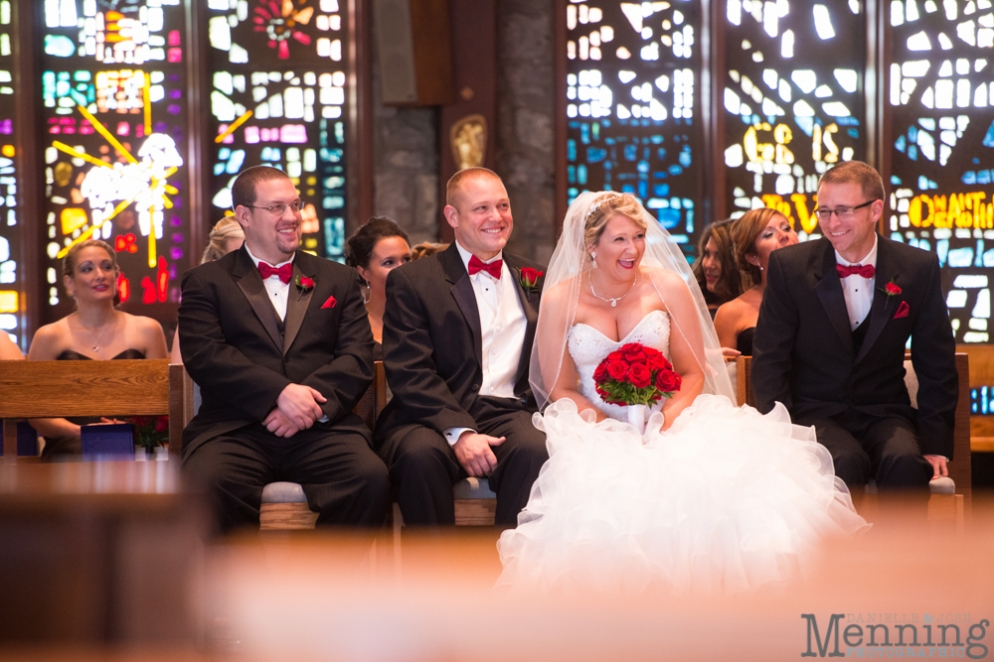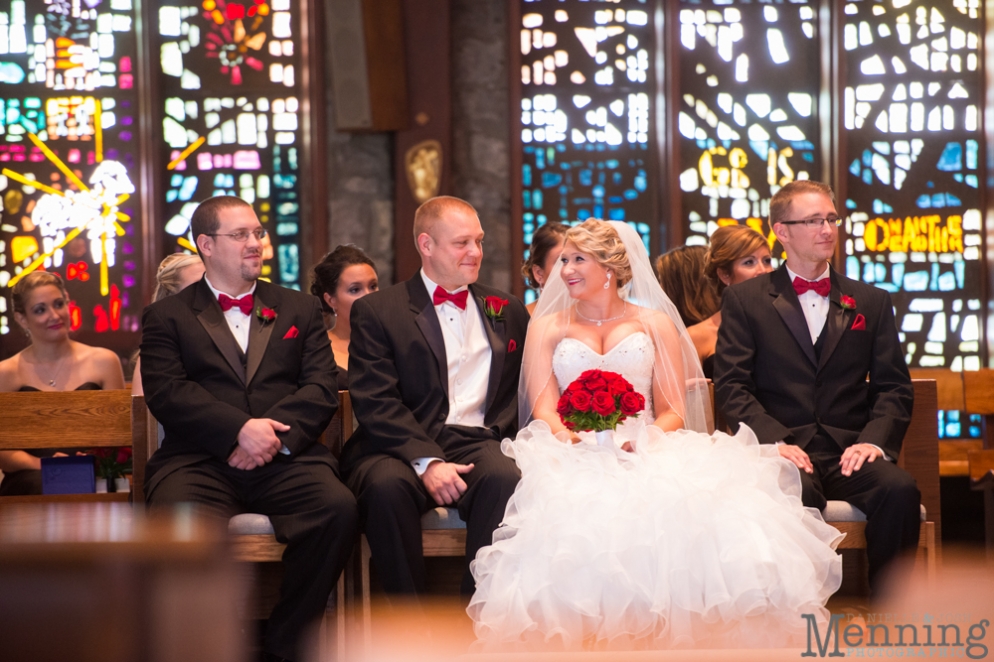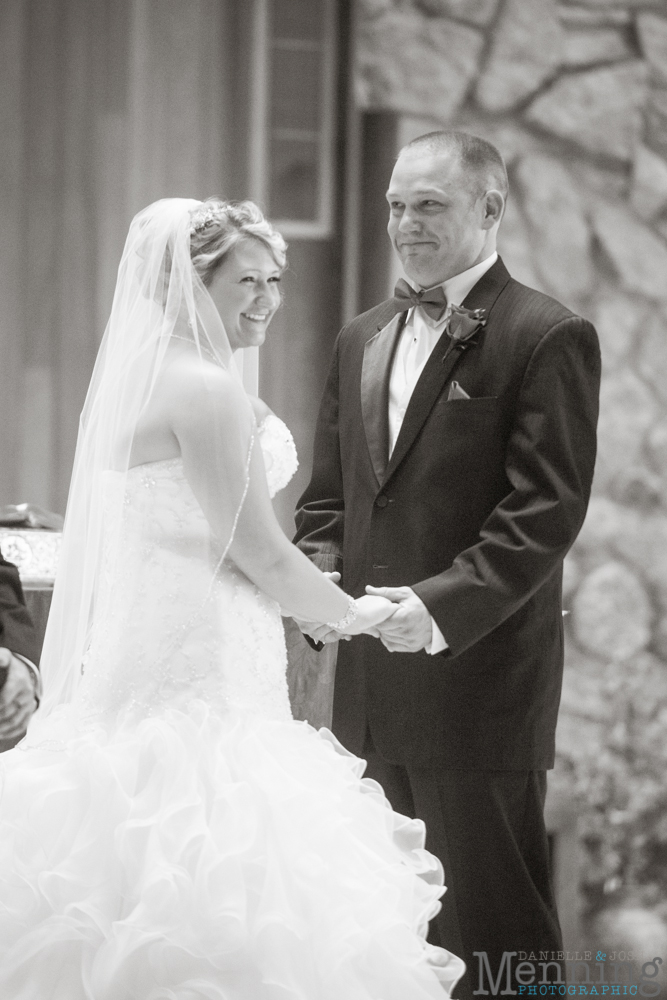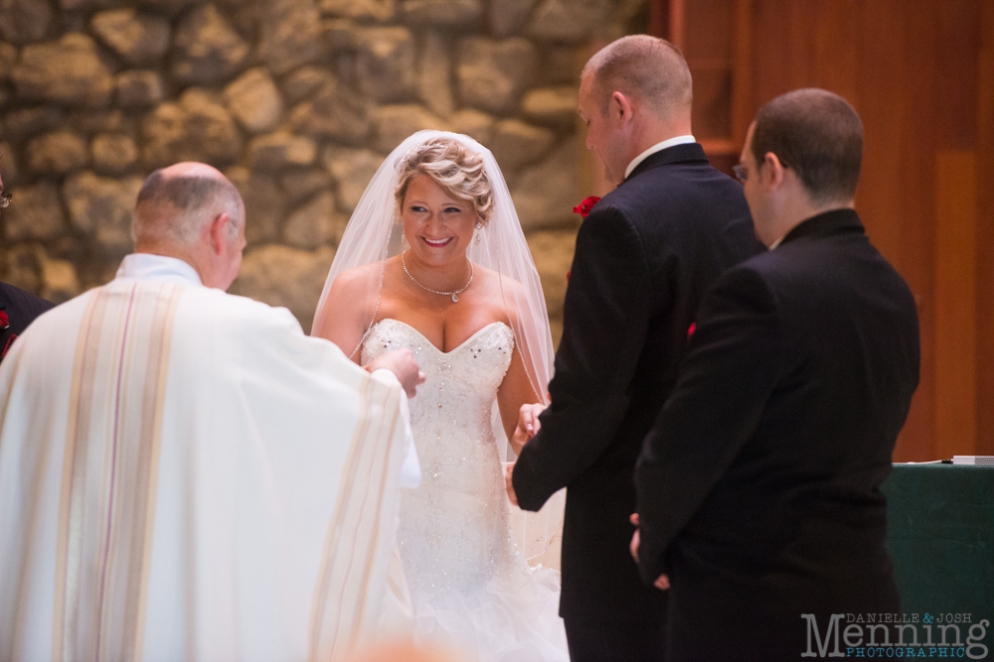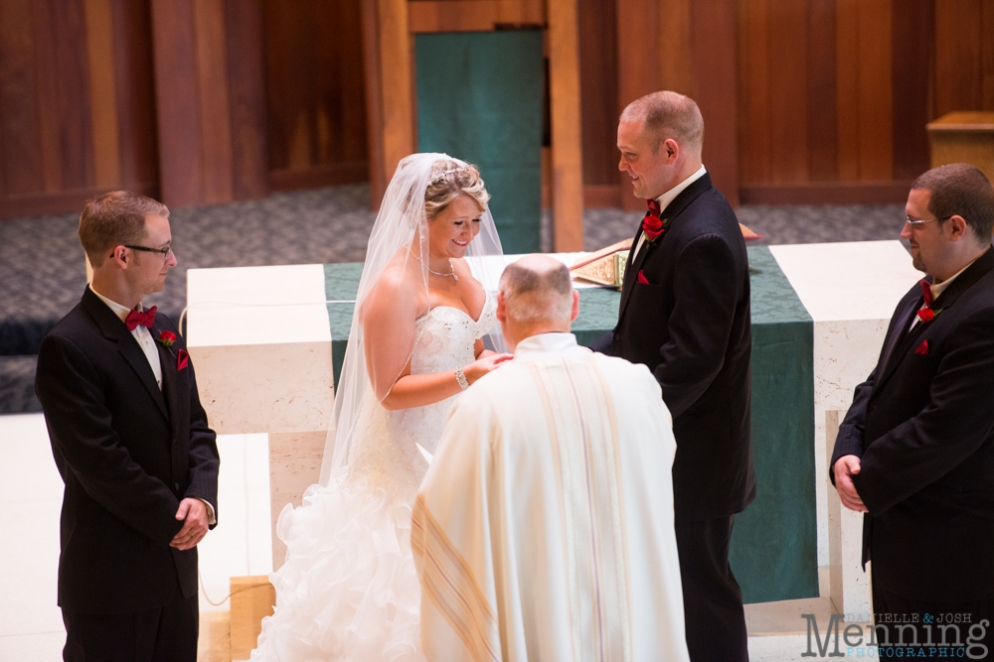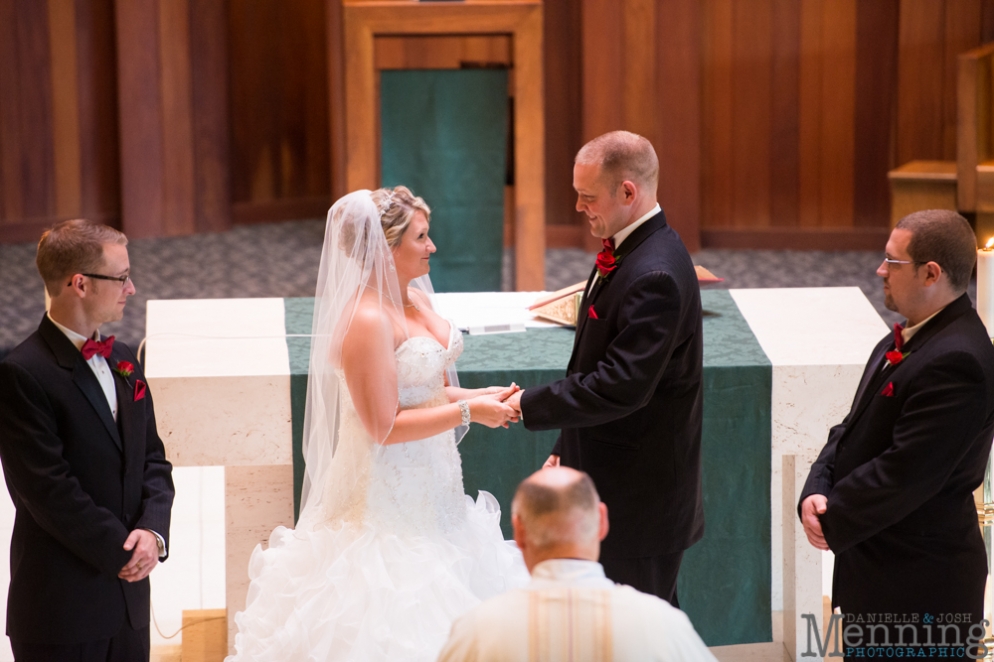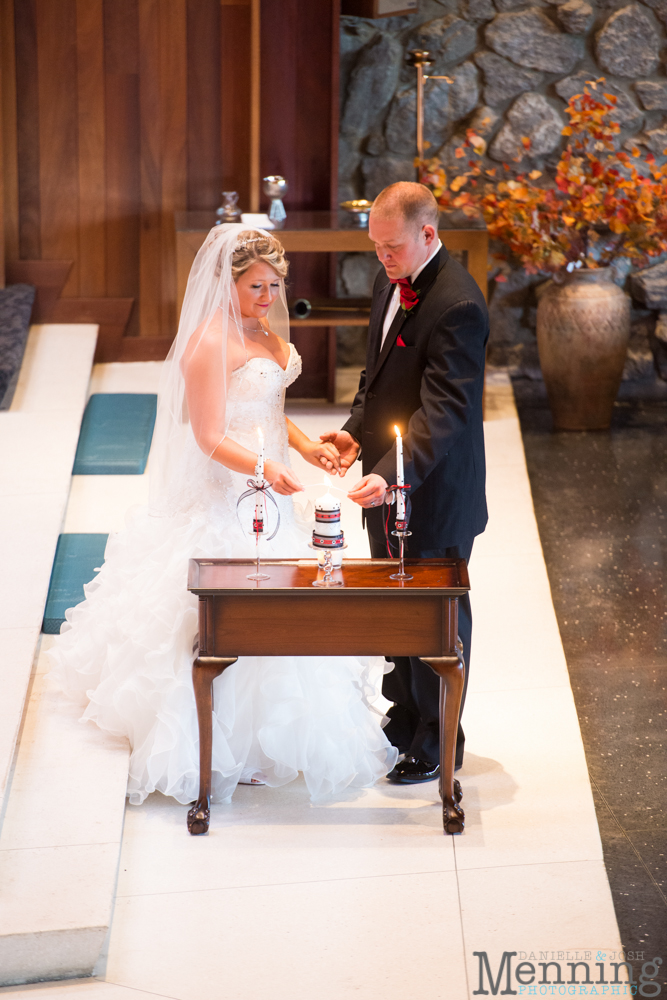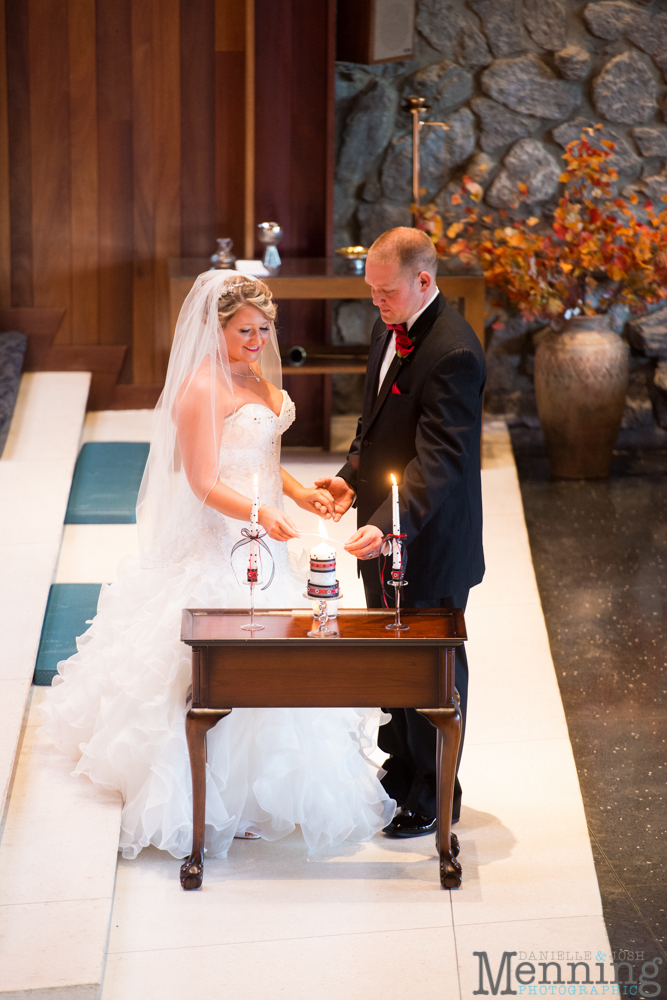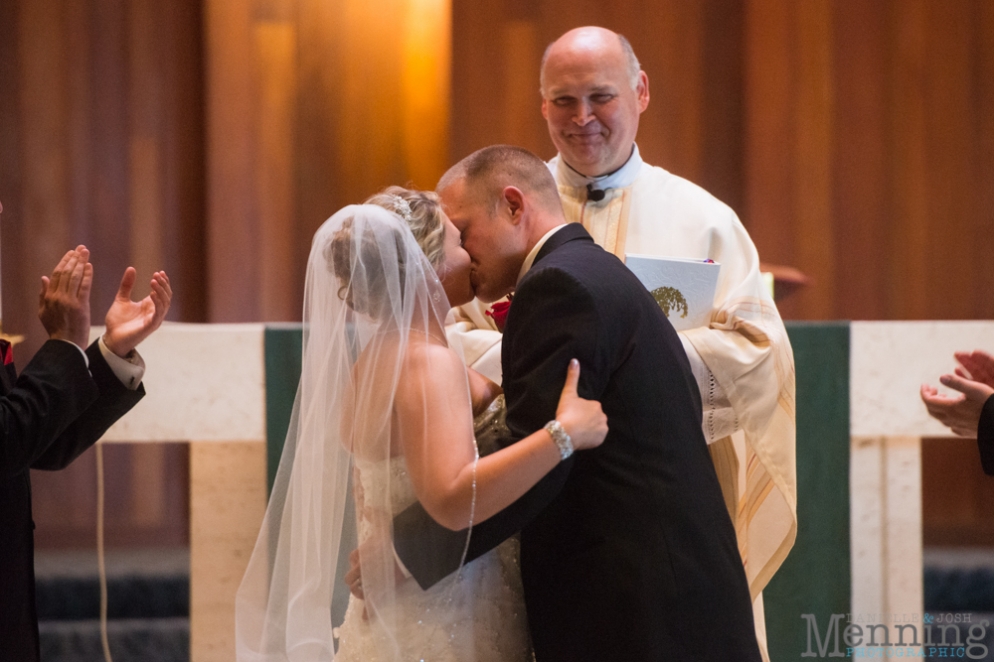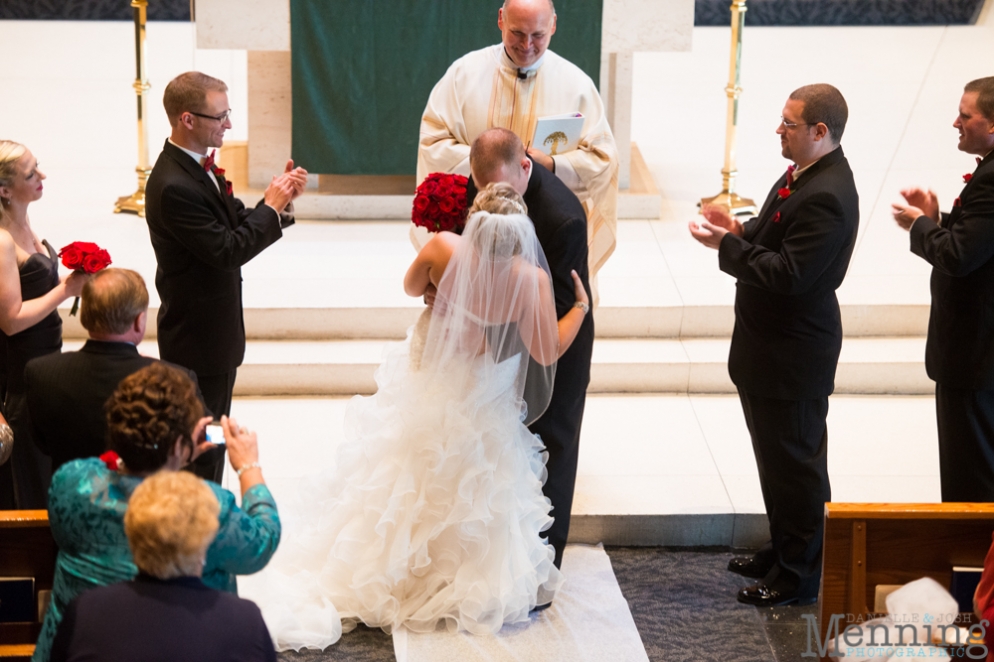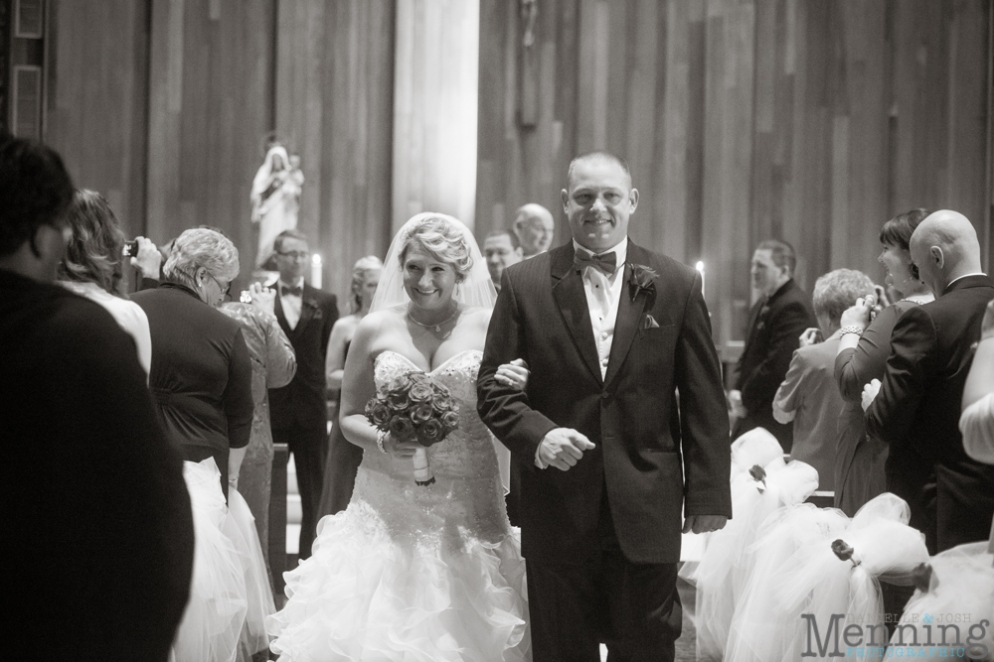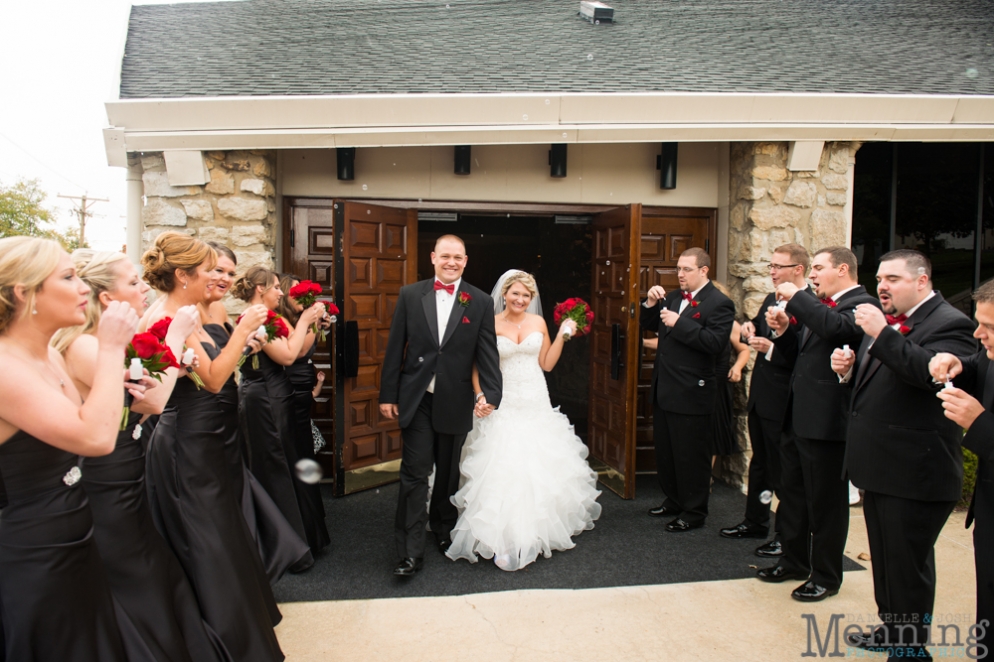 Jamie & Joe's October wedding day was chilly and damp with some rain showers scattered throughout the afternoon. We had a lot of time between the ceremony and reception so we waited out the harder showers and were thankfully able to squeeze in some outdoor photos with the bride, groom, and bridal party. Jamie & Joe are so happy together; it's adorable to watch.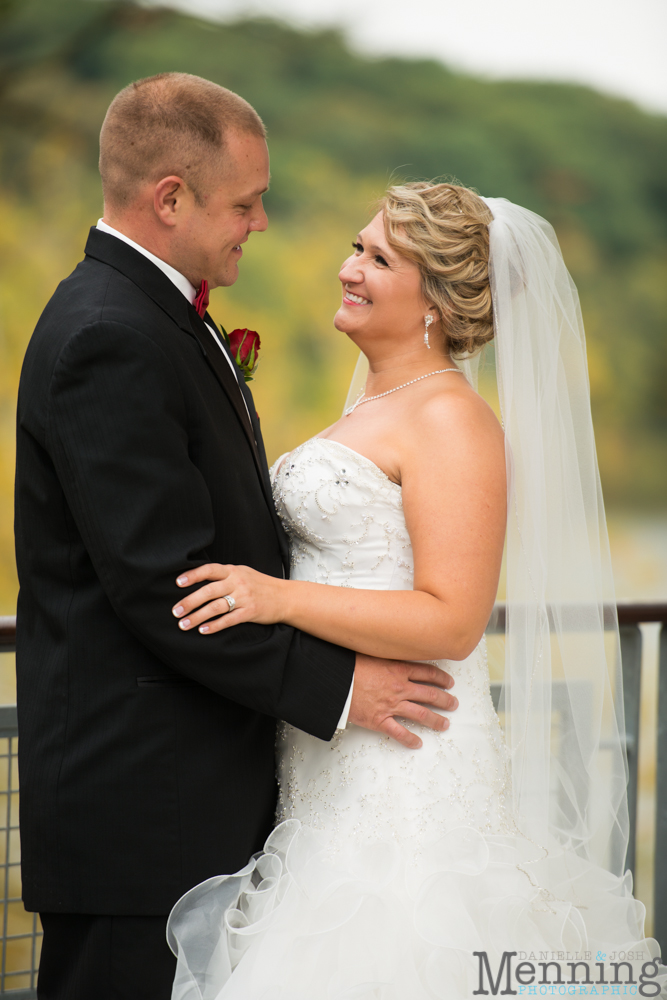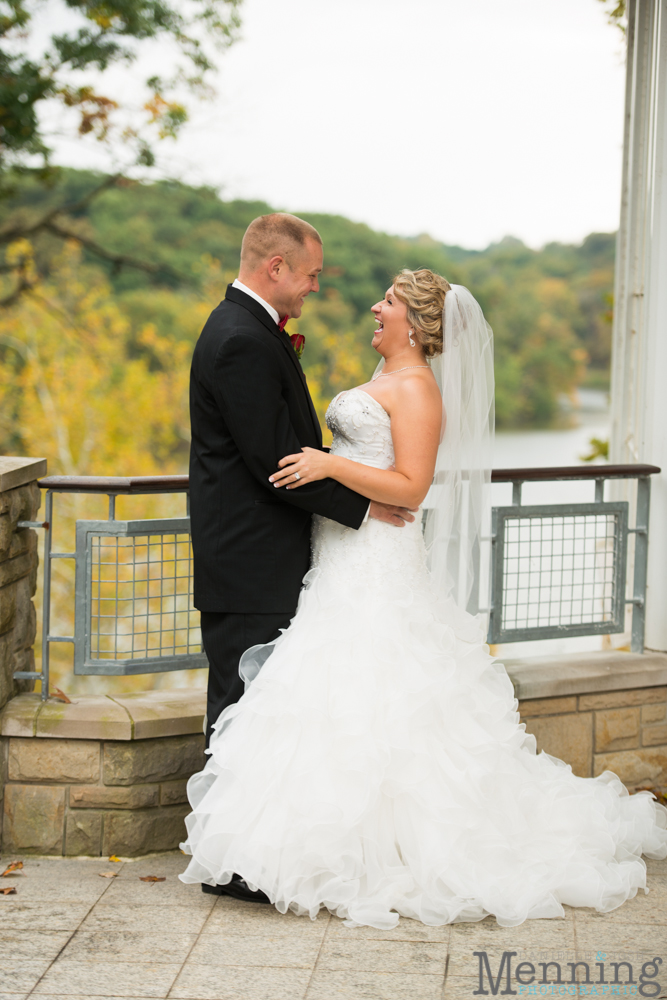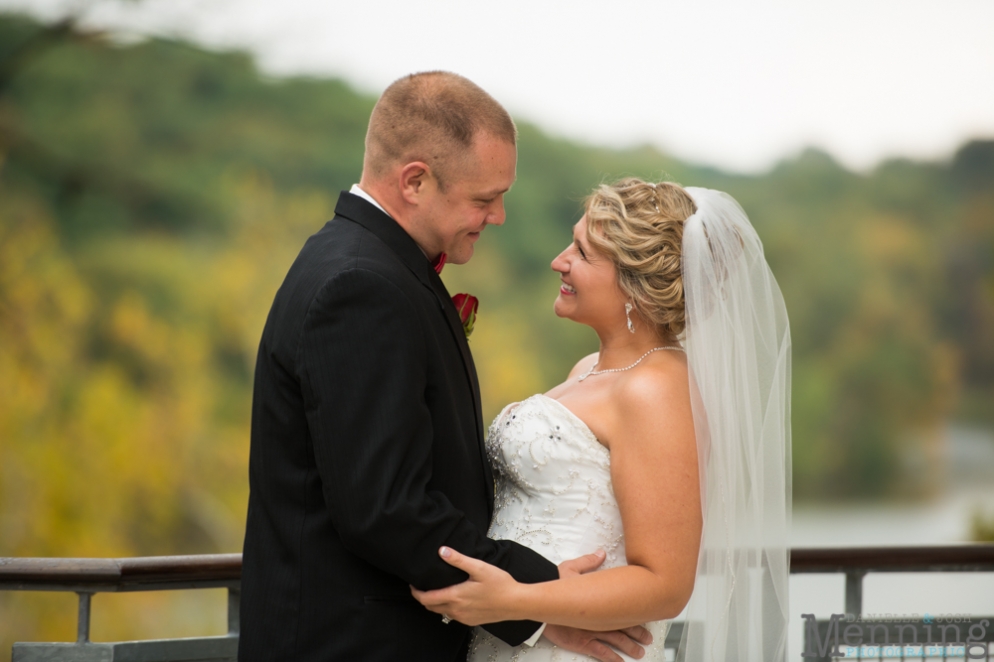 Such a beautiful bride!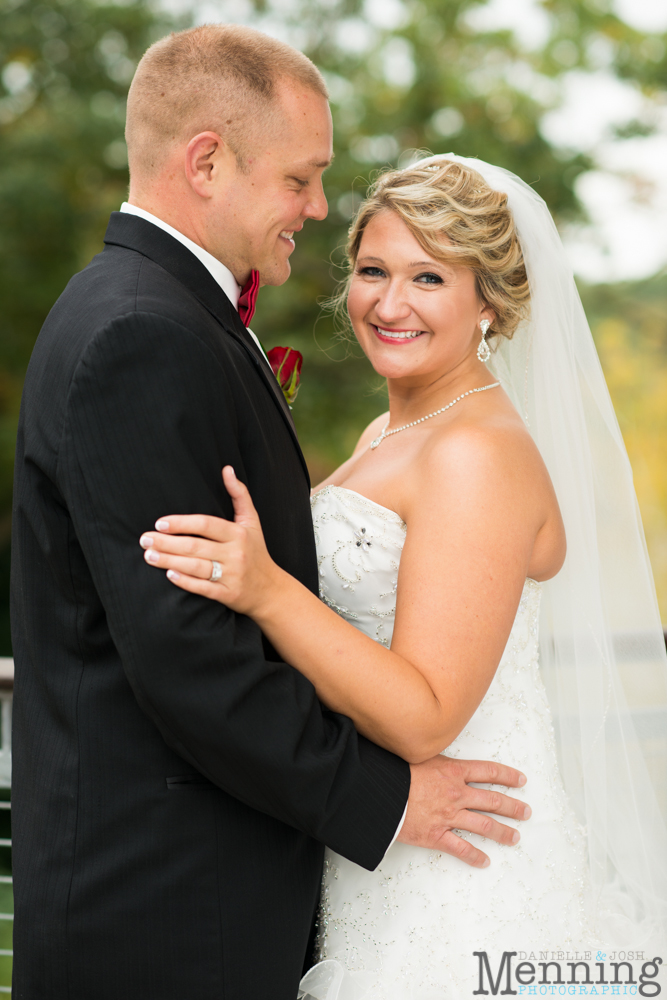 This bridal party was full of personality.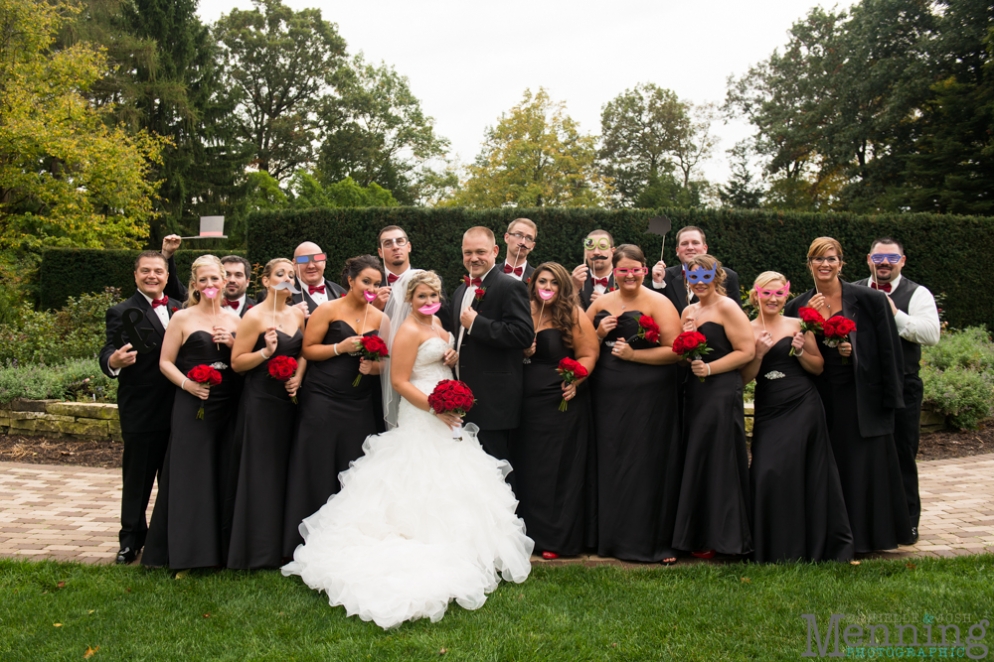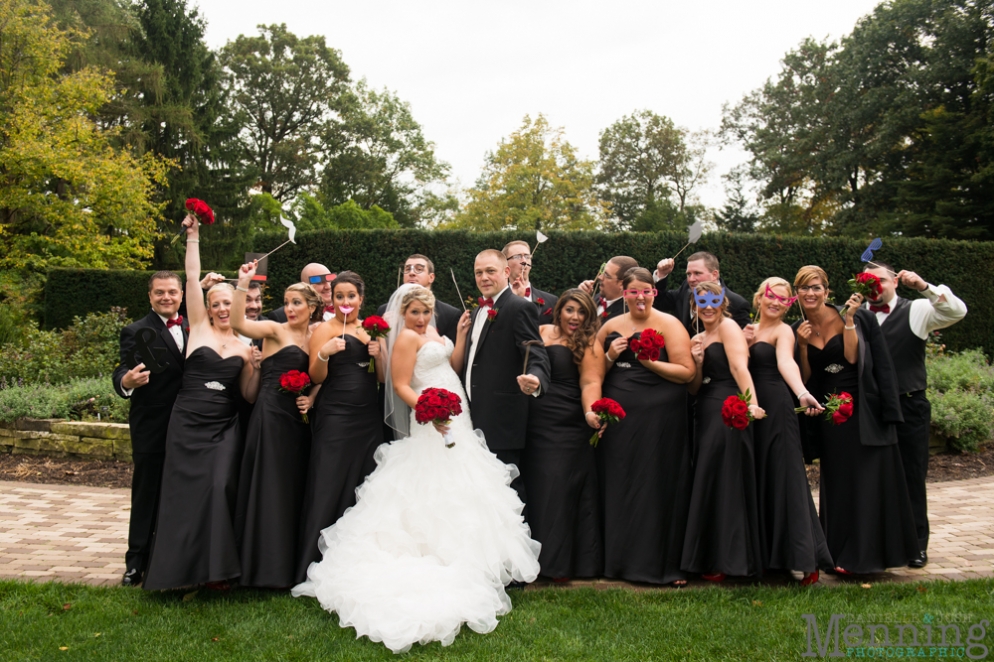 We took these photos at Fellows Riverside Gardens.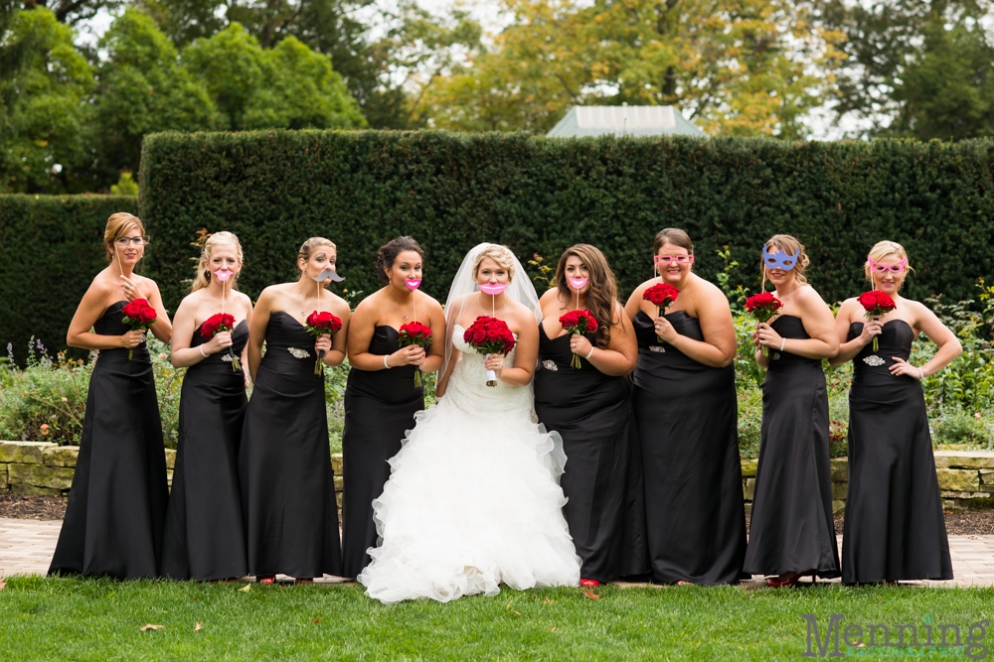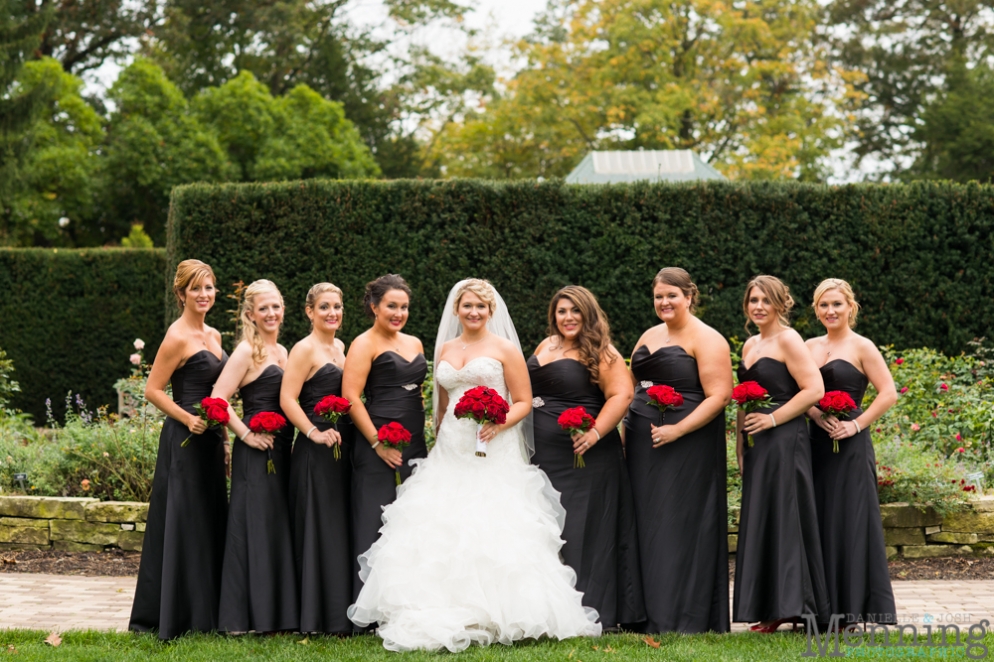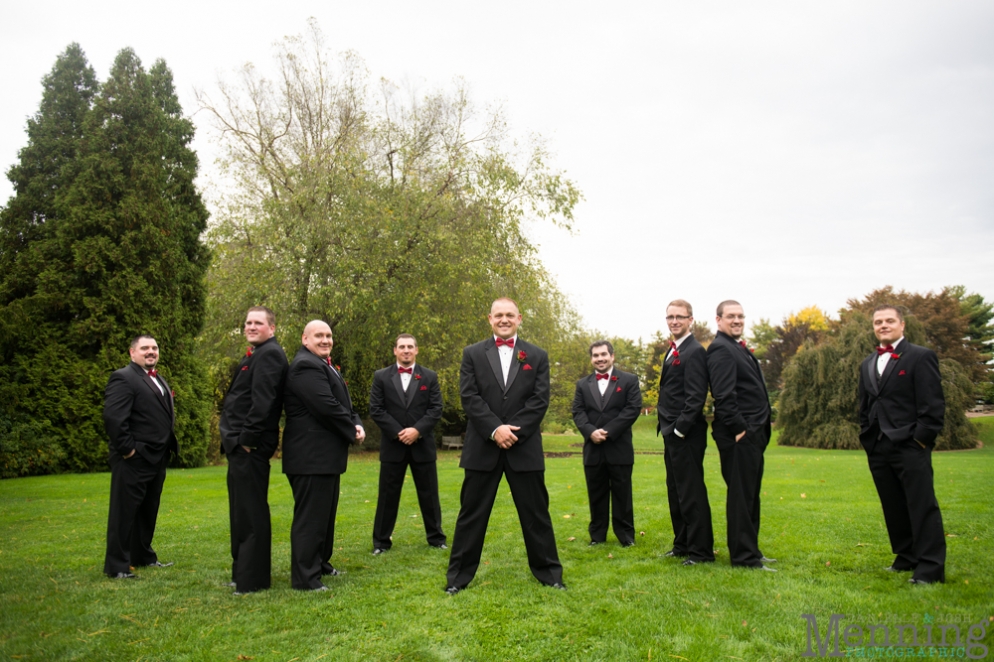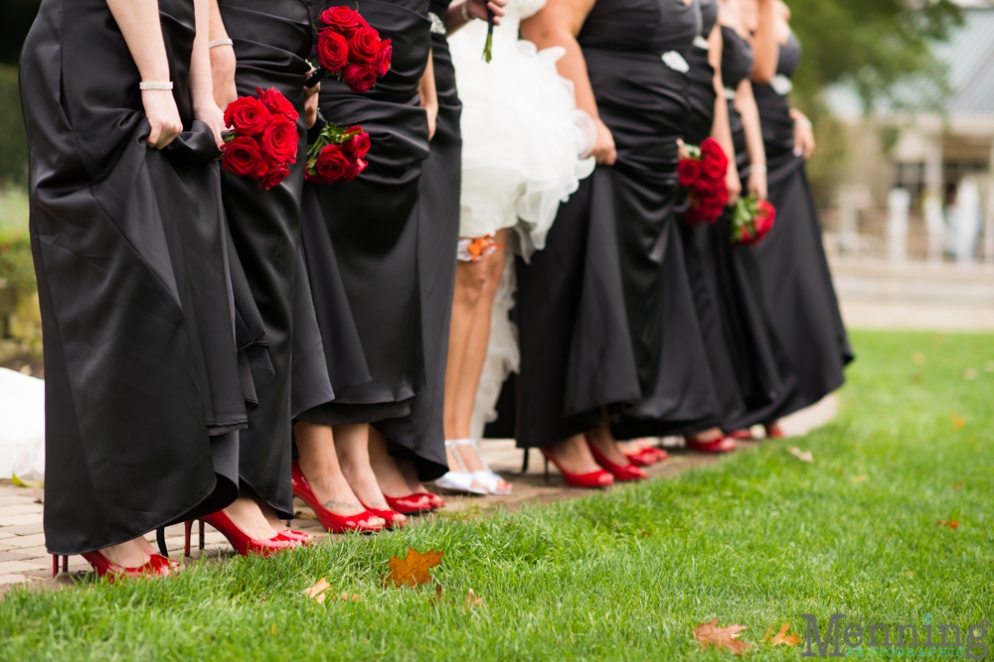 Isn't Jamie's dress gorgeous?! She got it at a small locally owned bridal shop in Girard, Ohio- Stephanie Leigh Bridal.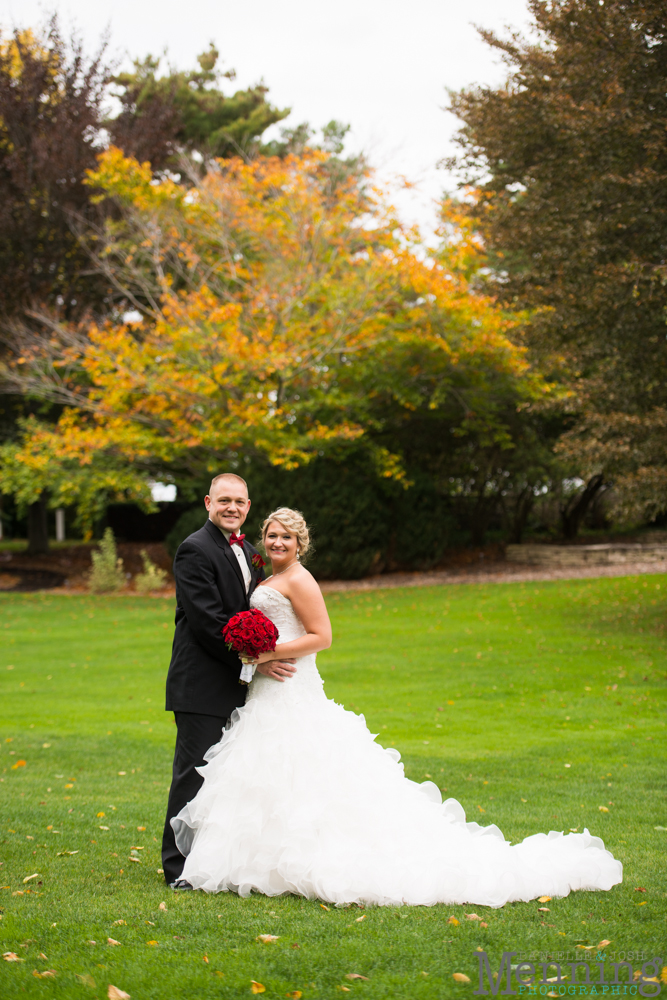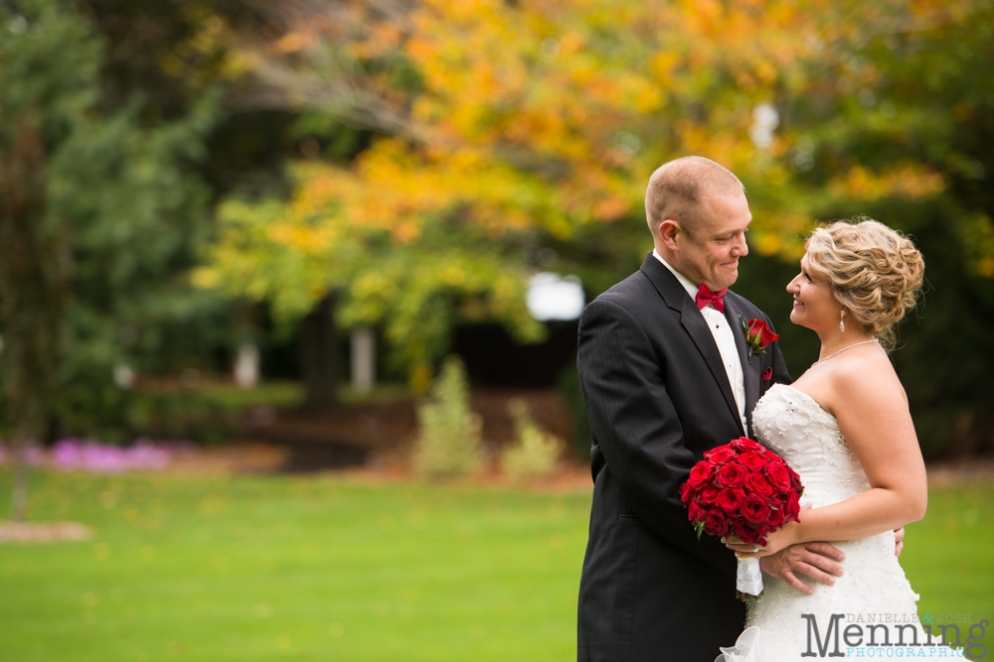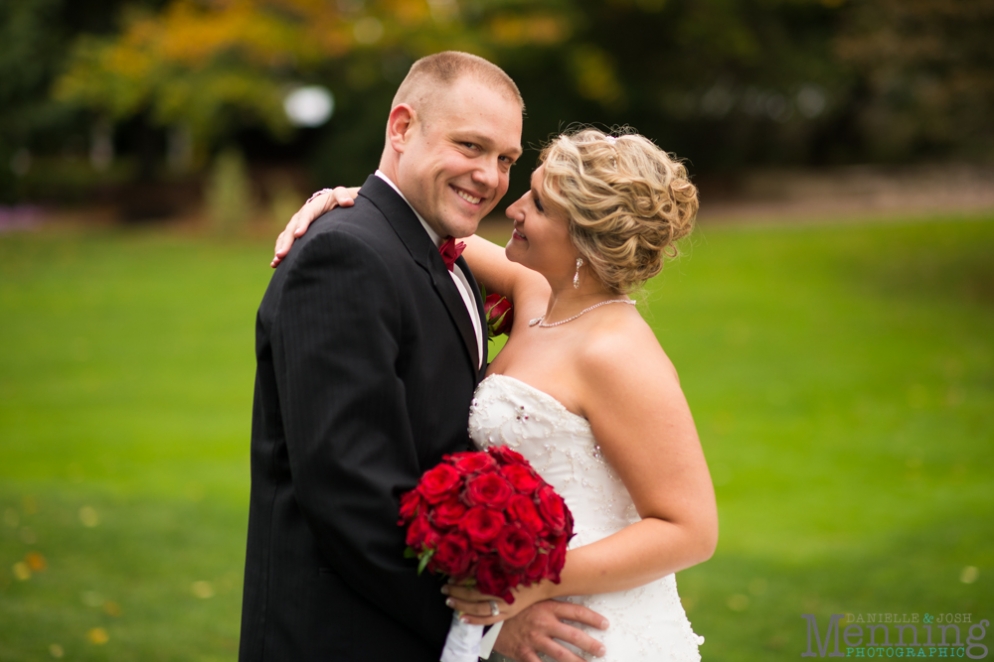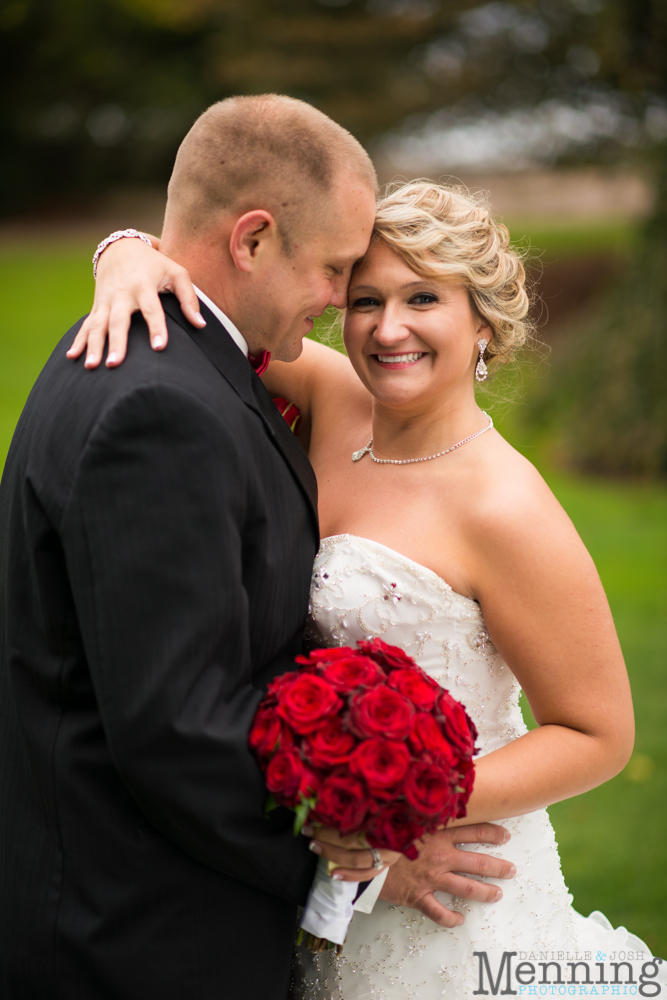 Because of the rain, we were blessed with an overcast sky, which makes for great portrait conditions. Jamie & Joe rocked out their bride & groom session.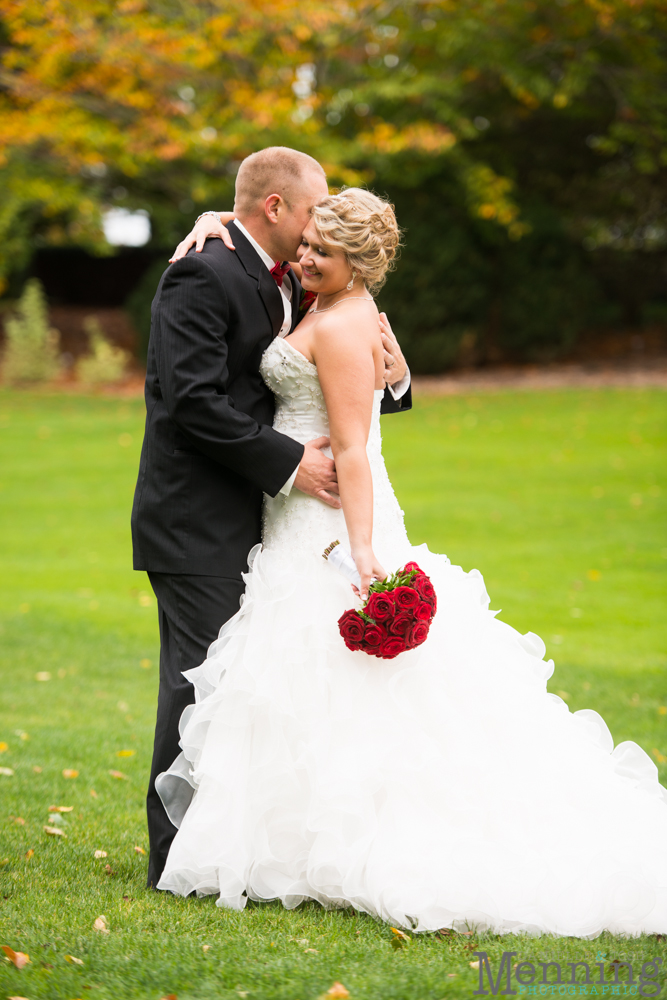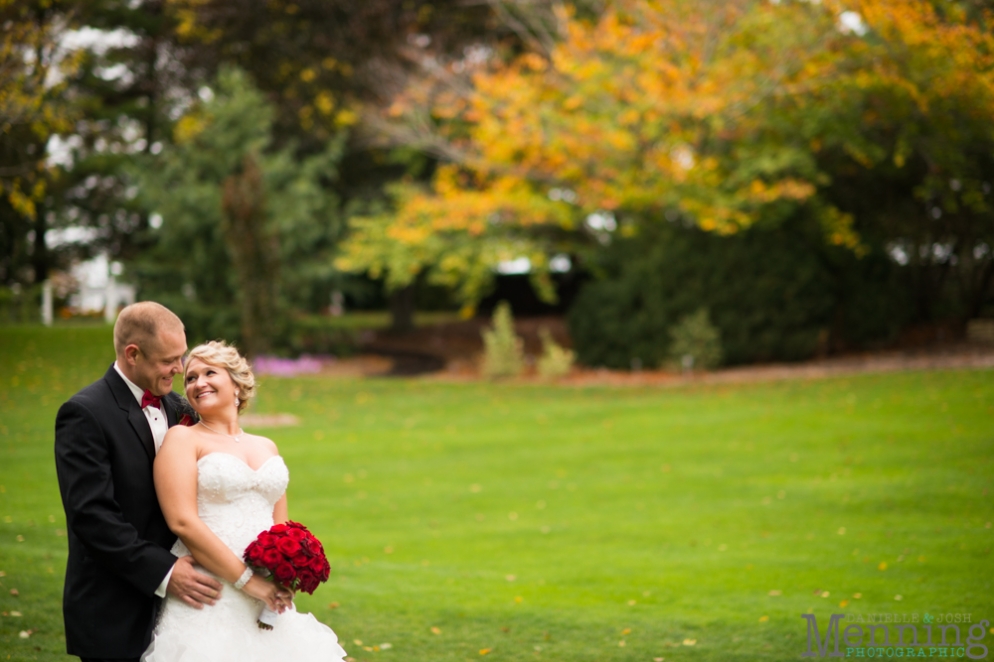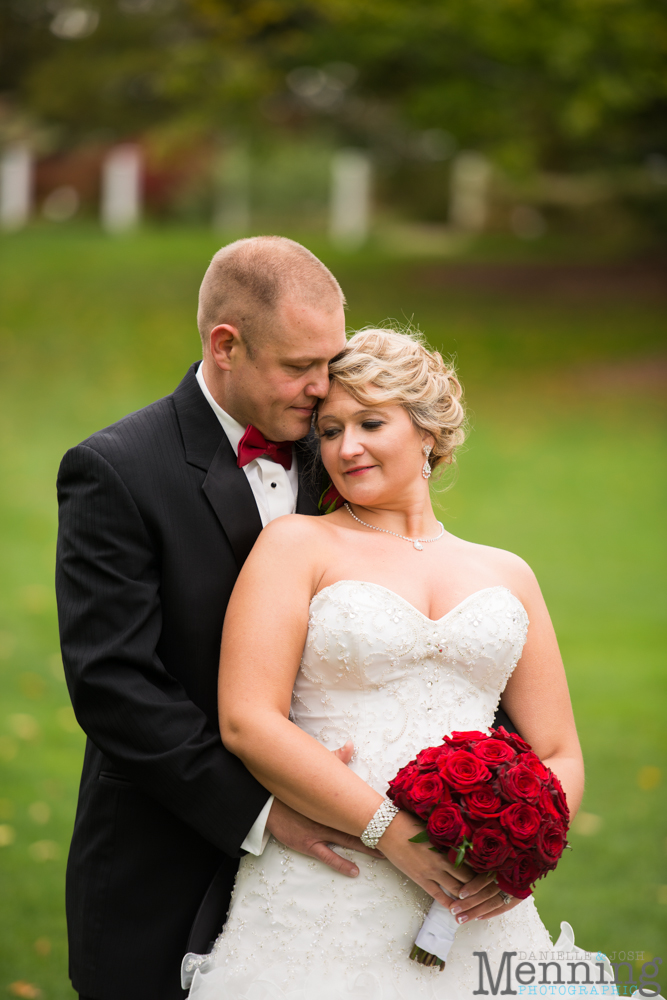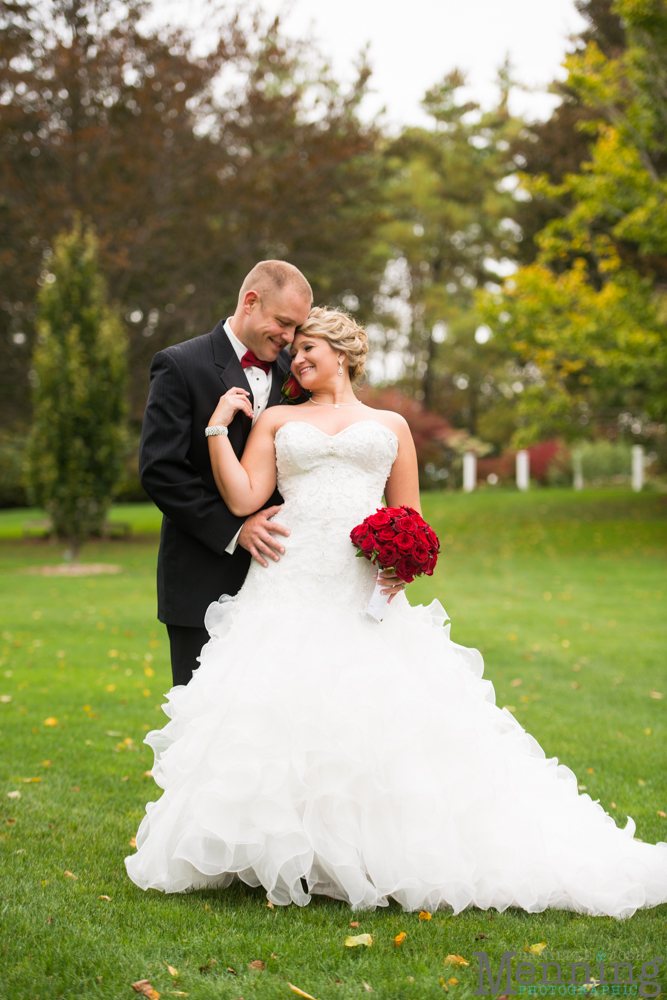 Their happiness is infectious.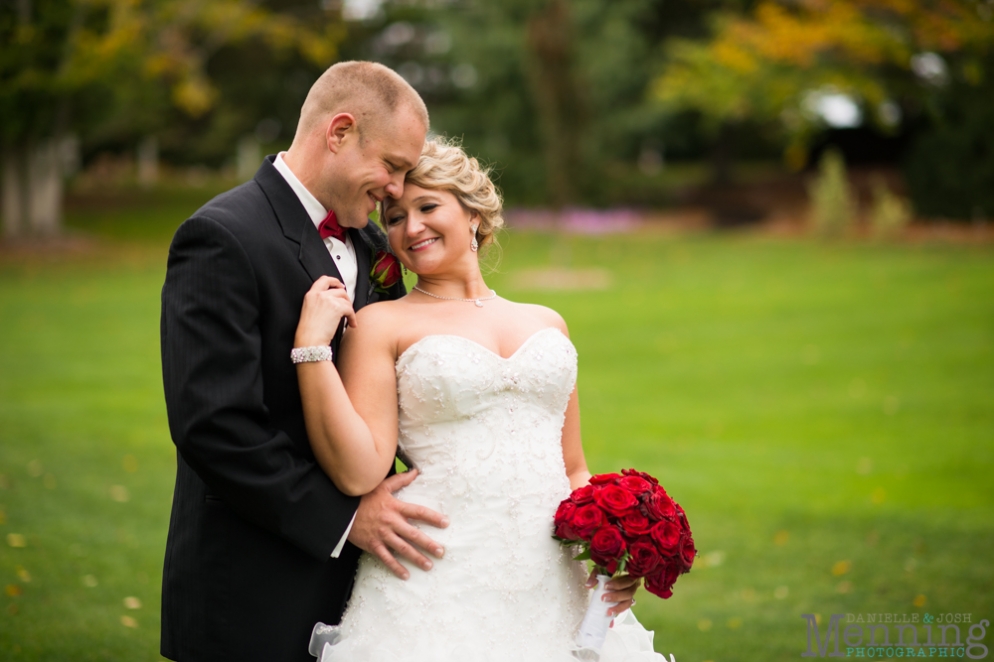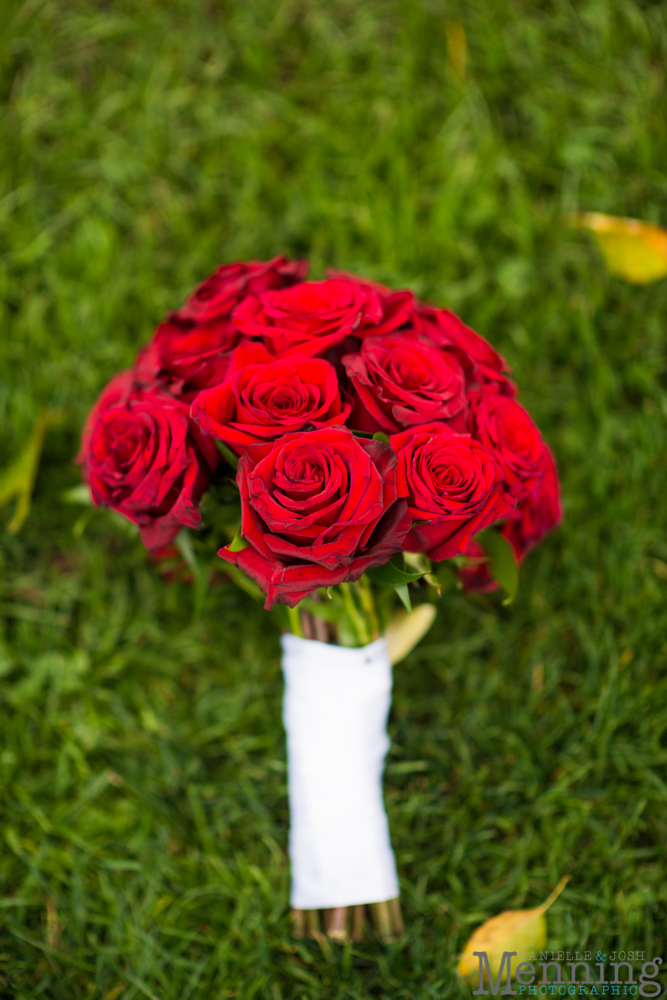 We stopped by the Silver Bridge in Mill Creek Park.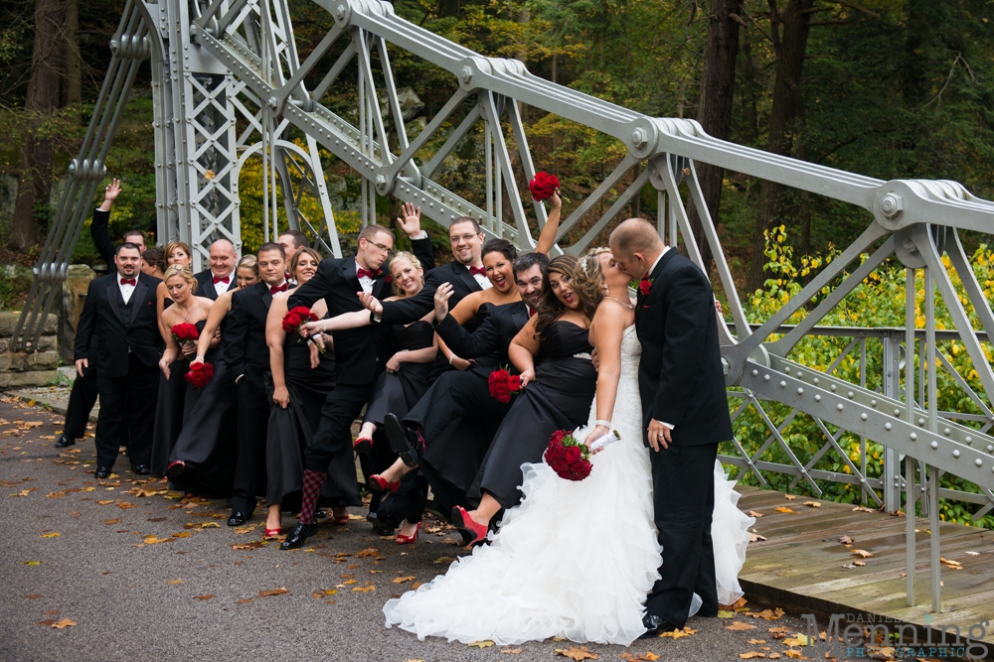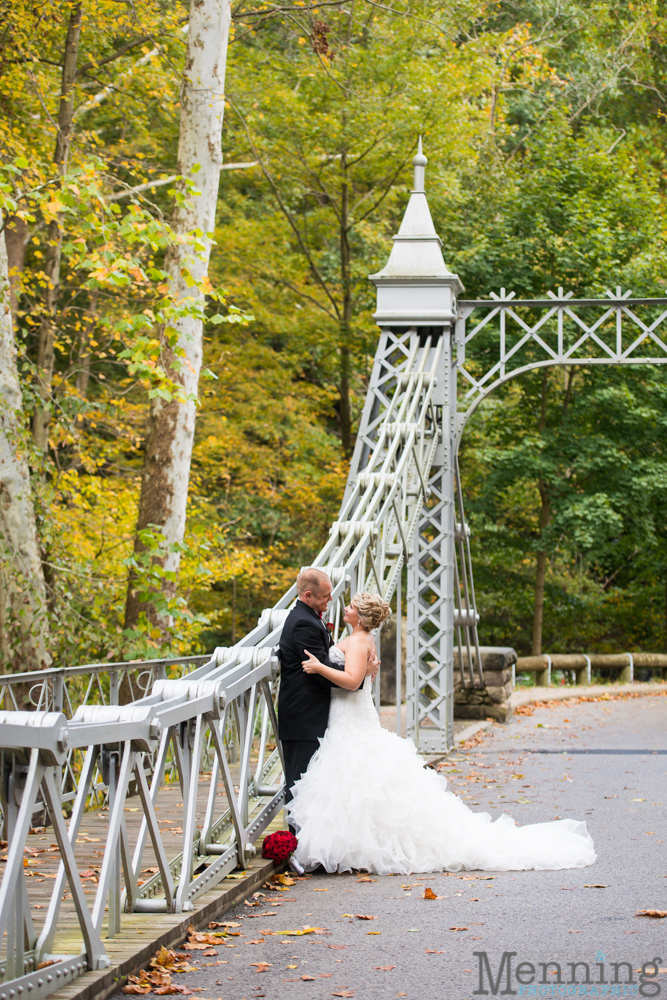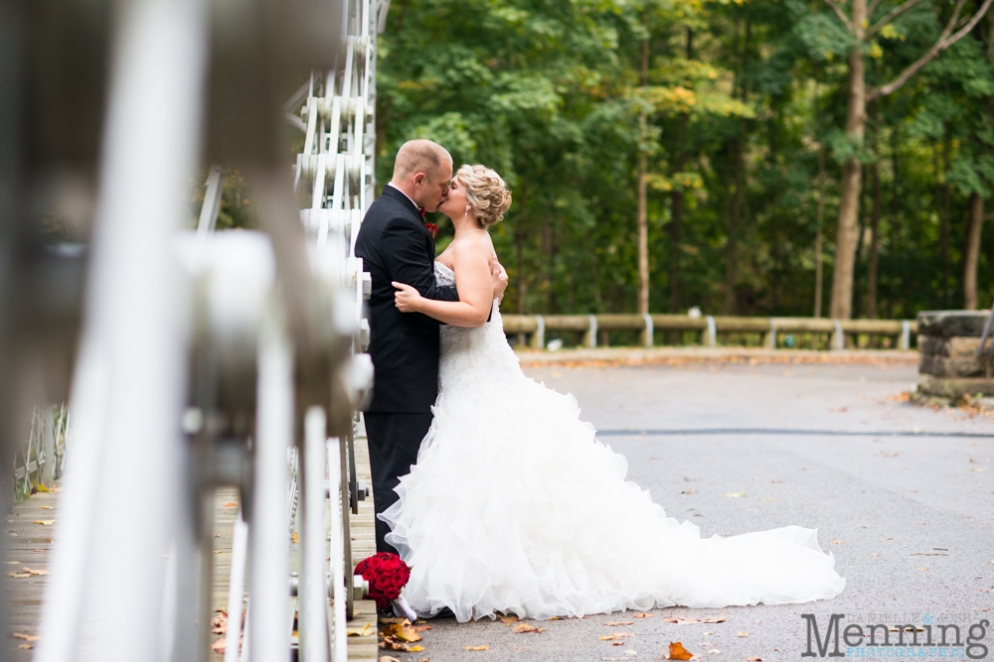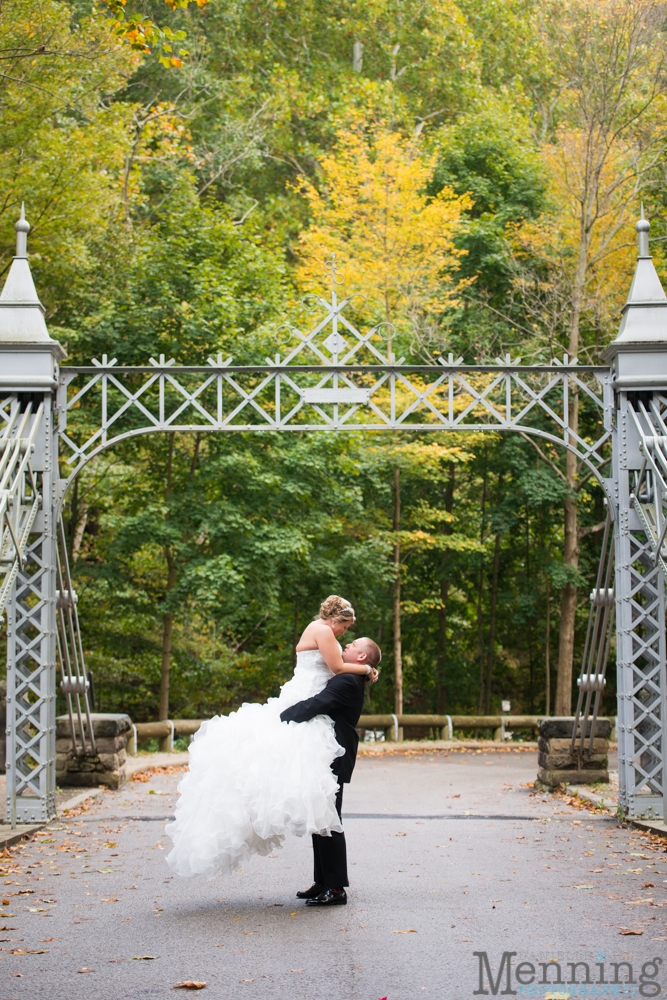 I love this. Such a fairytale.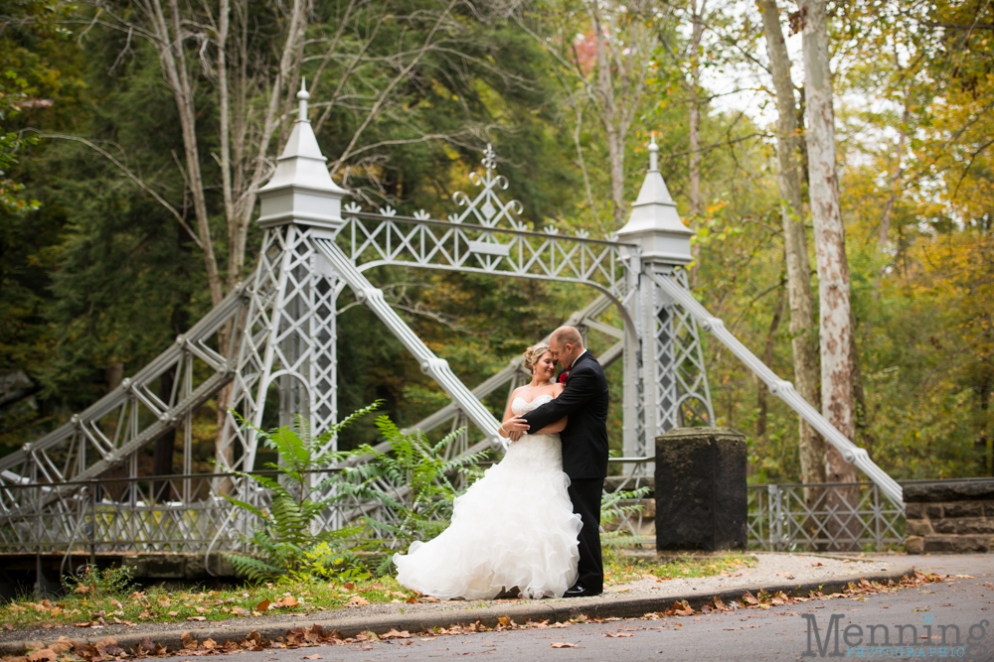 And the bridal party even had enough time to stop by Suzie's Dogs & Drafts before the reception. It was such a laid back and easygoing day. Jamie, Joe, the bridal party, and the bride's and groom's parents all got to arrive to the reception location and eat their dinners before the guests arrived, too. Then they could greet their guests as they arrived & the guests could go ahead to the buffet and start to enjoy their dinner without waiting. It was a grand timeline for sure.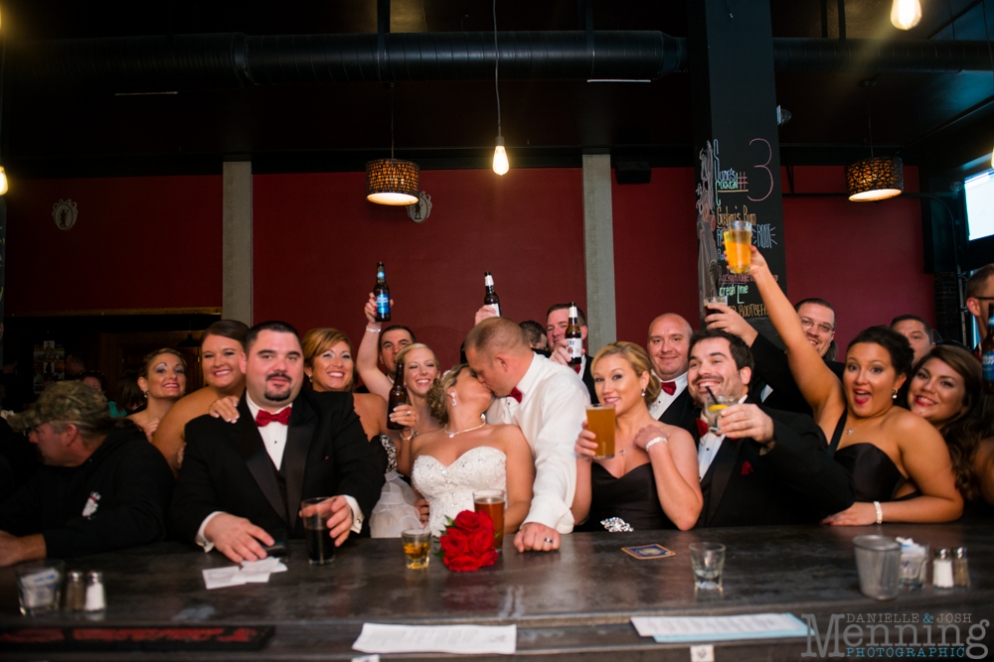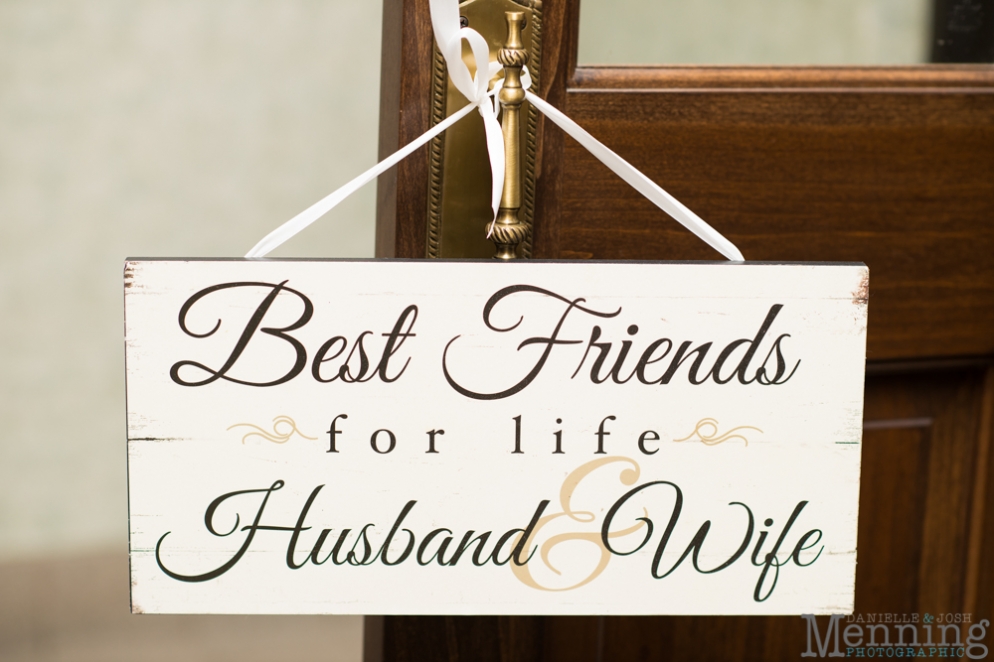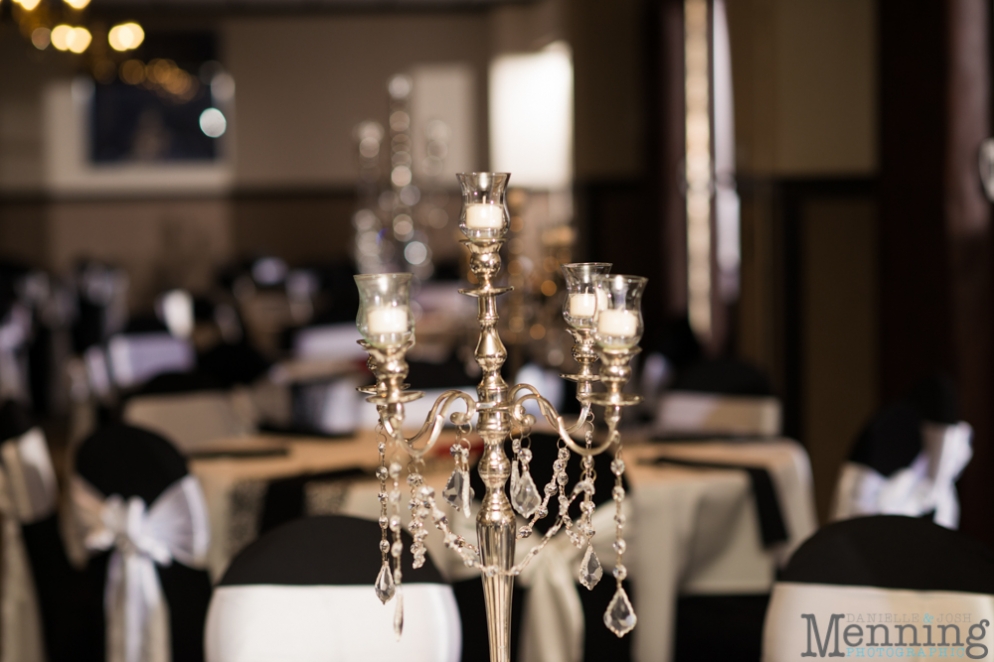 The reception was decorated elegantly and Our Lady of Mount Carmel looked fabulous.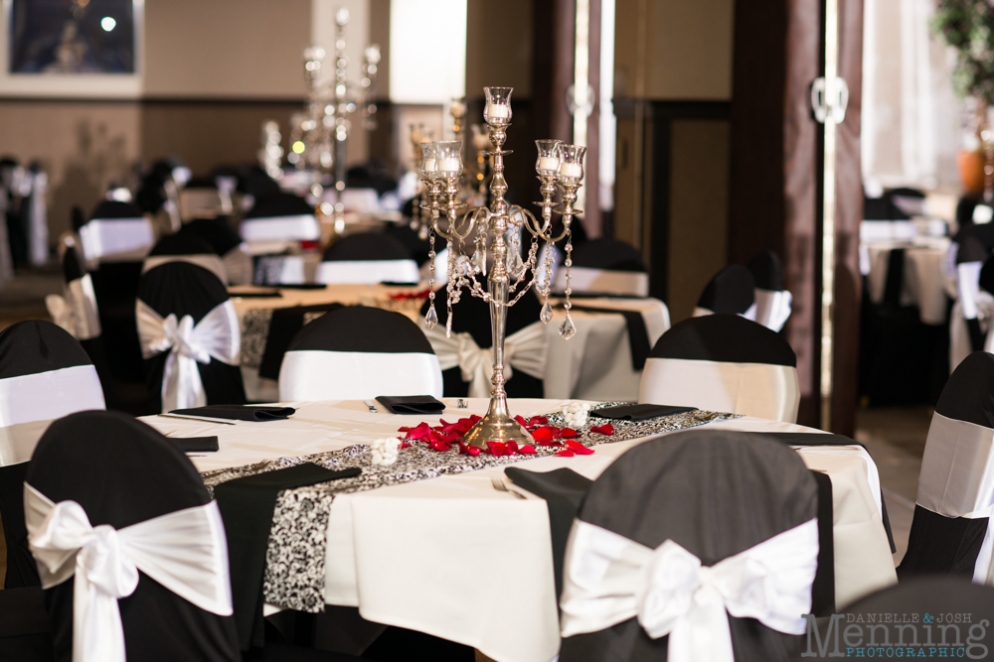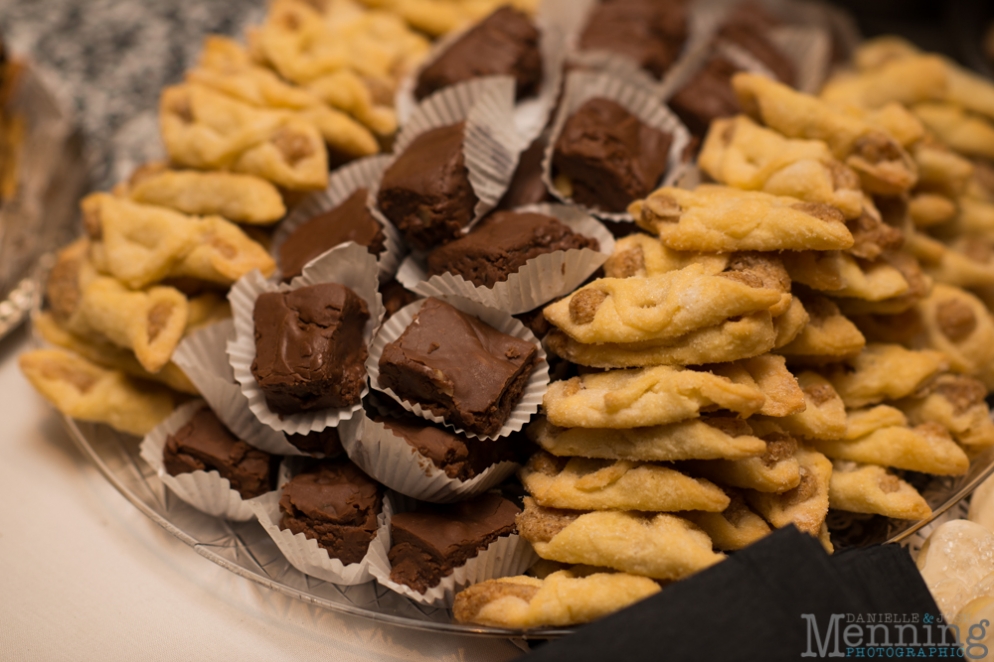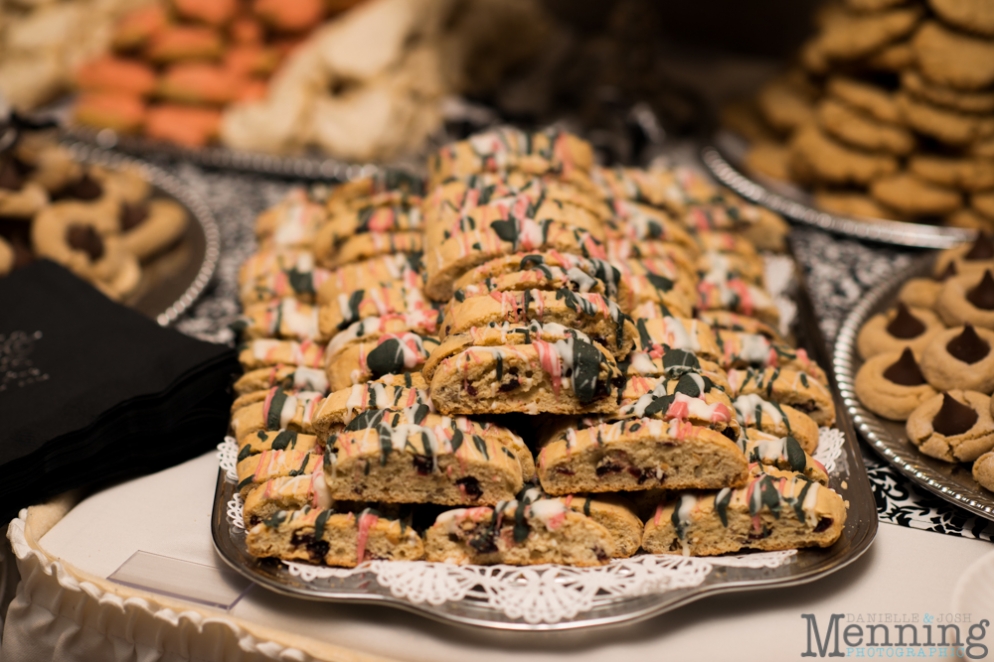 Jamie's brother lives in Chicago so they gave a shoutout to his town by serving Garrett popcorn alongside the traditional Youngstown cookie table. They had the Chicago mix. . . yum!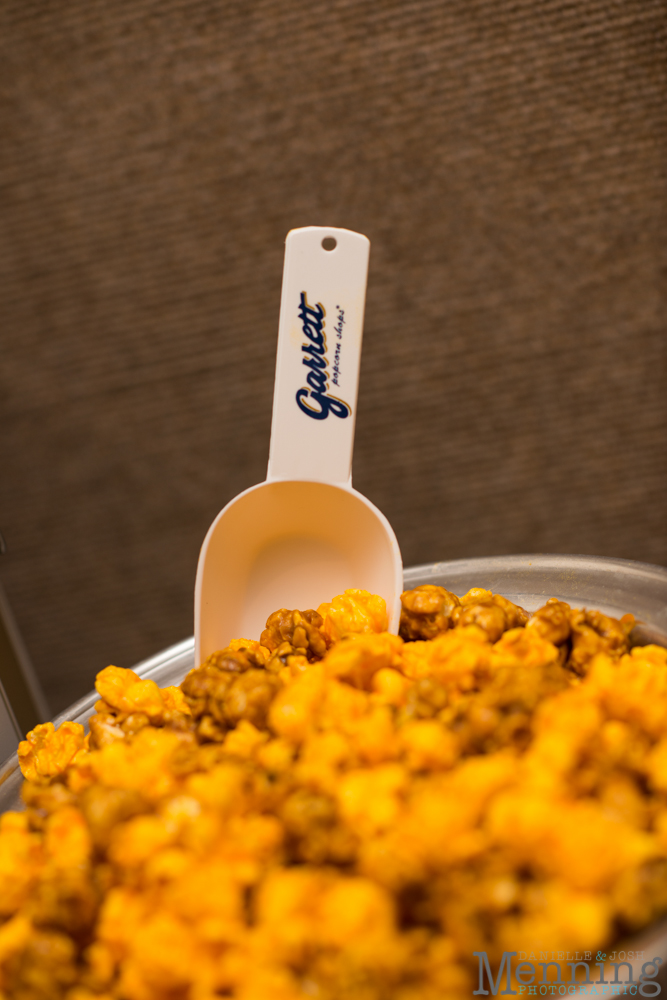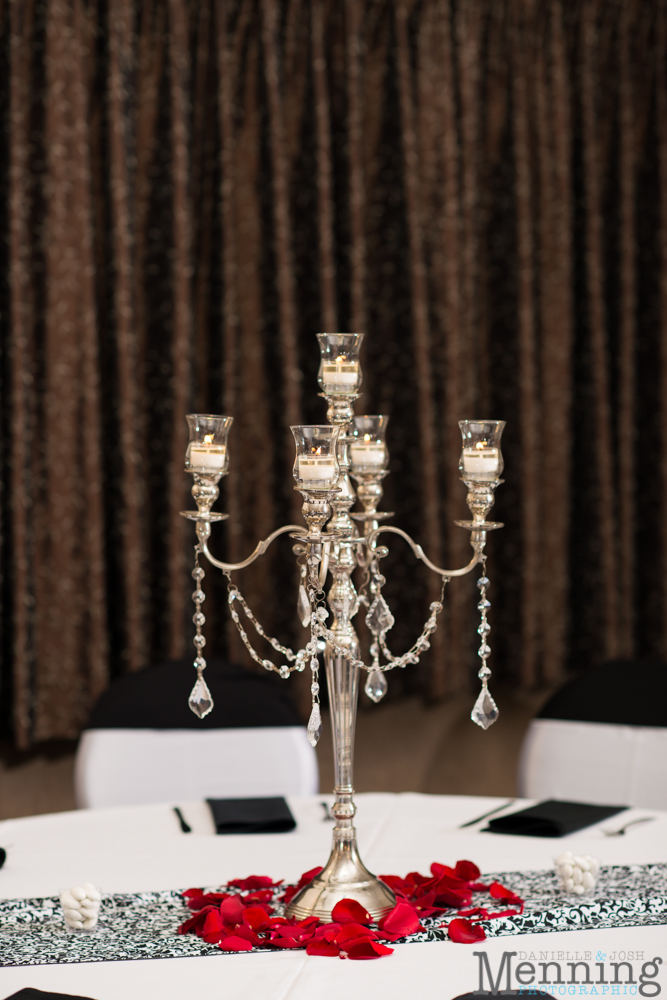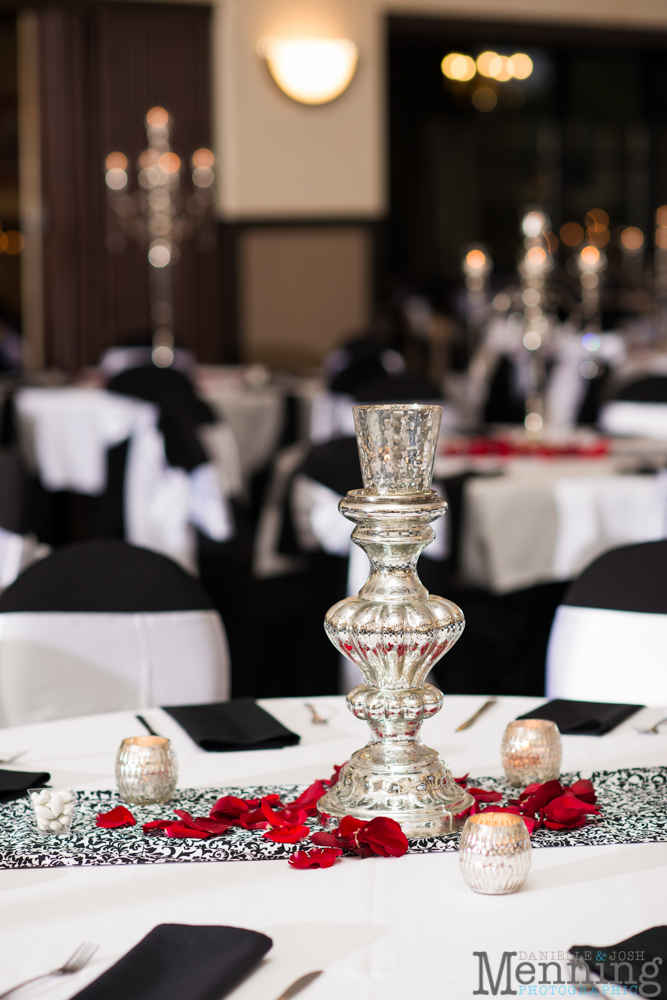 Sugar Showcase made the pretty cake.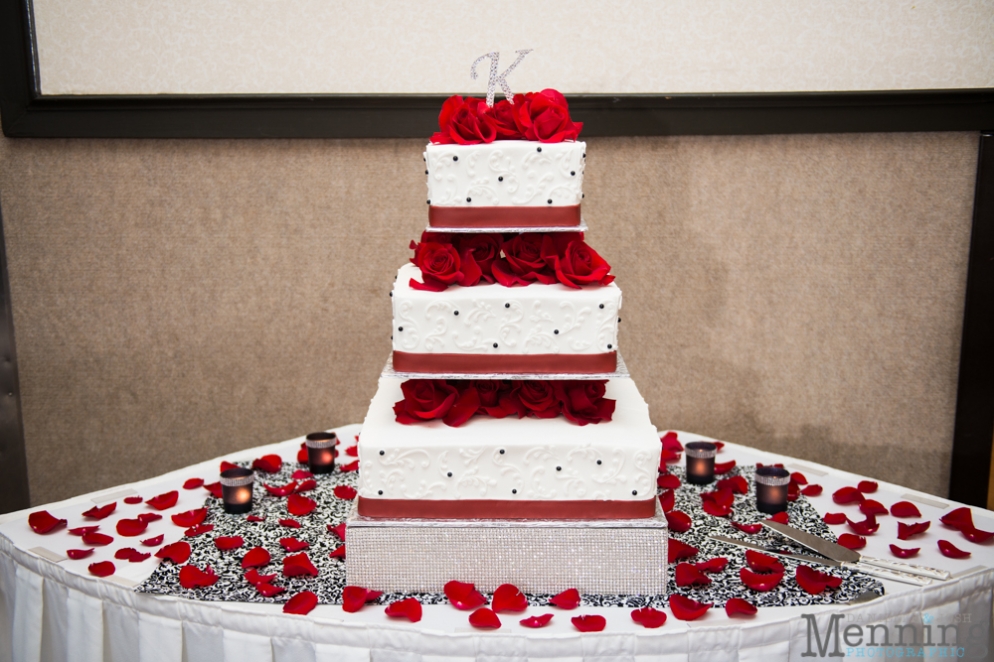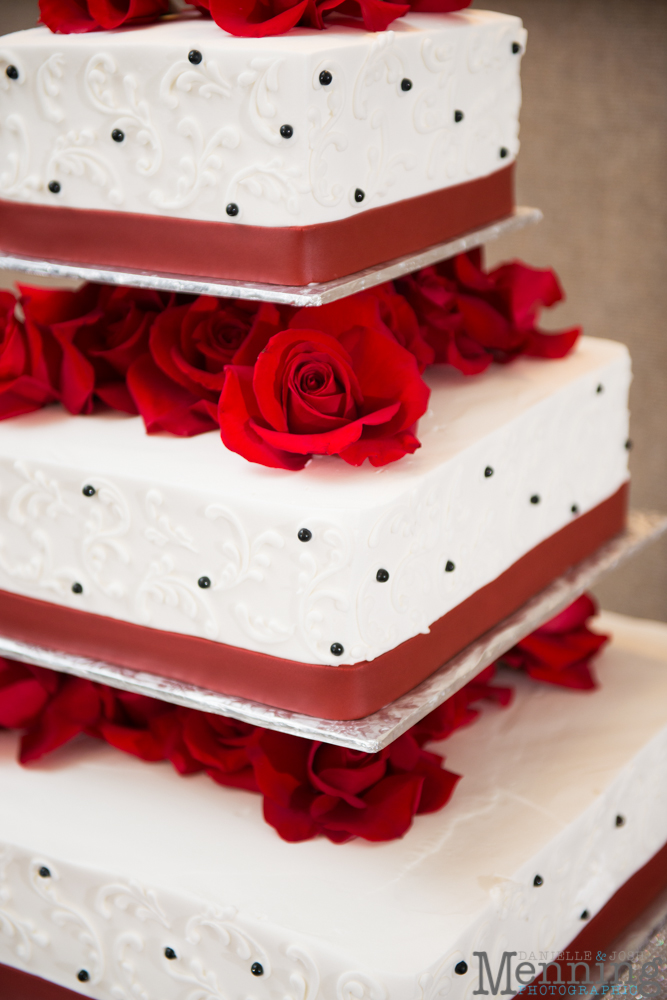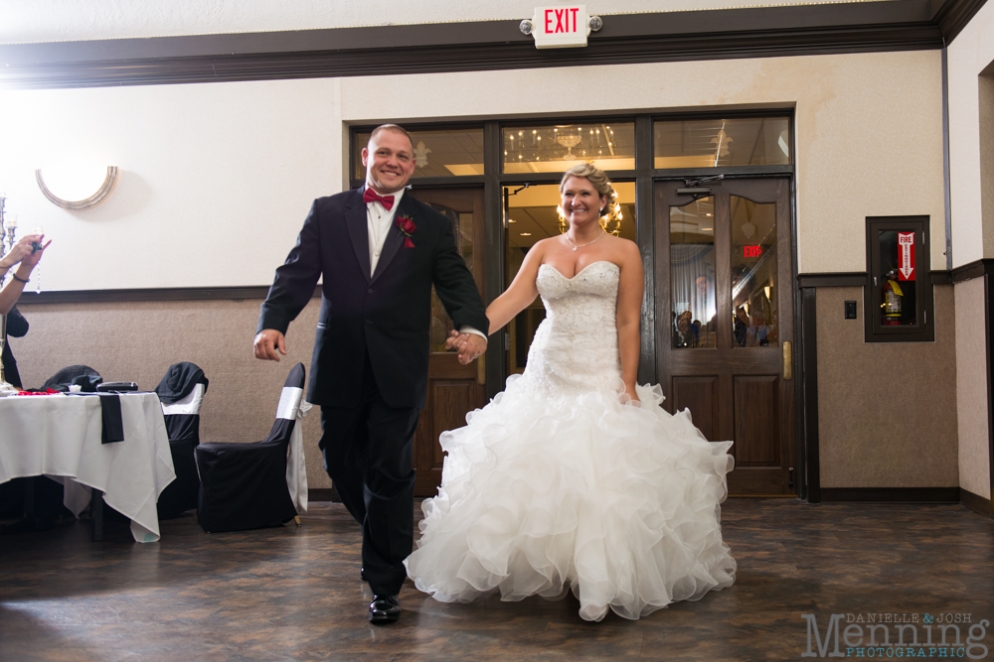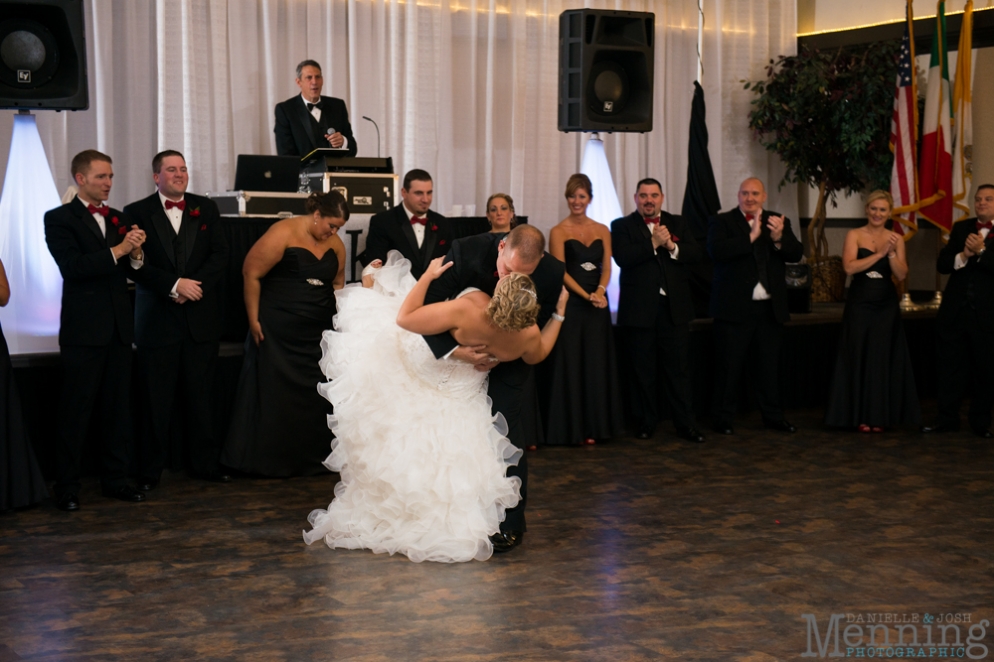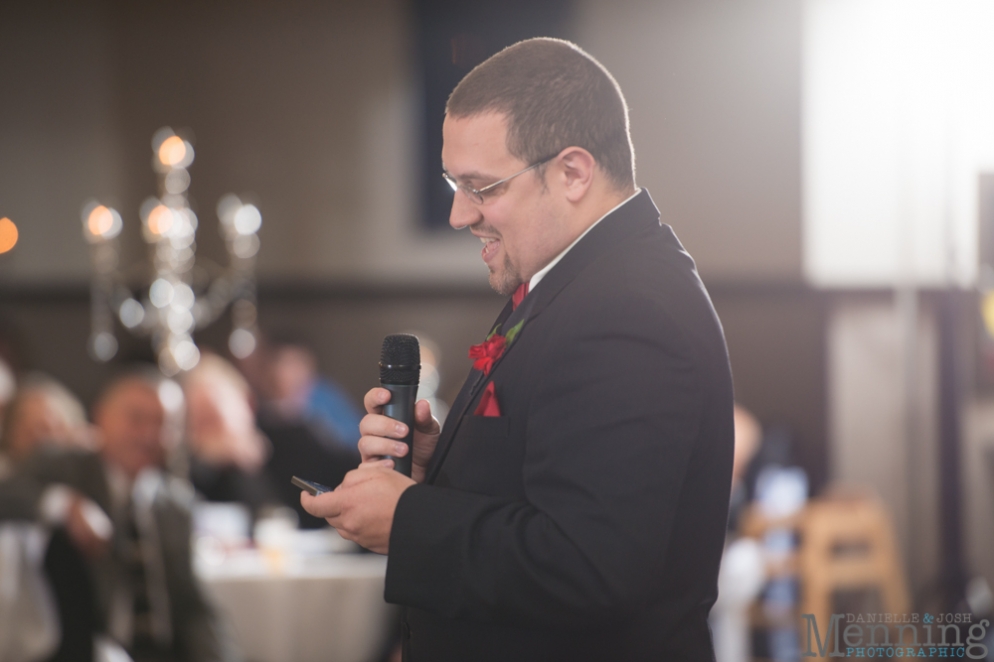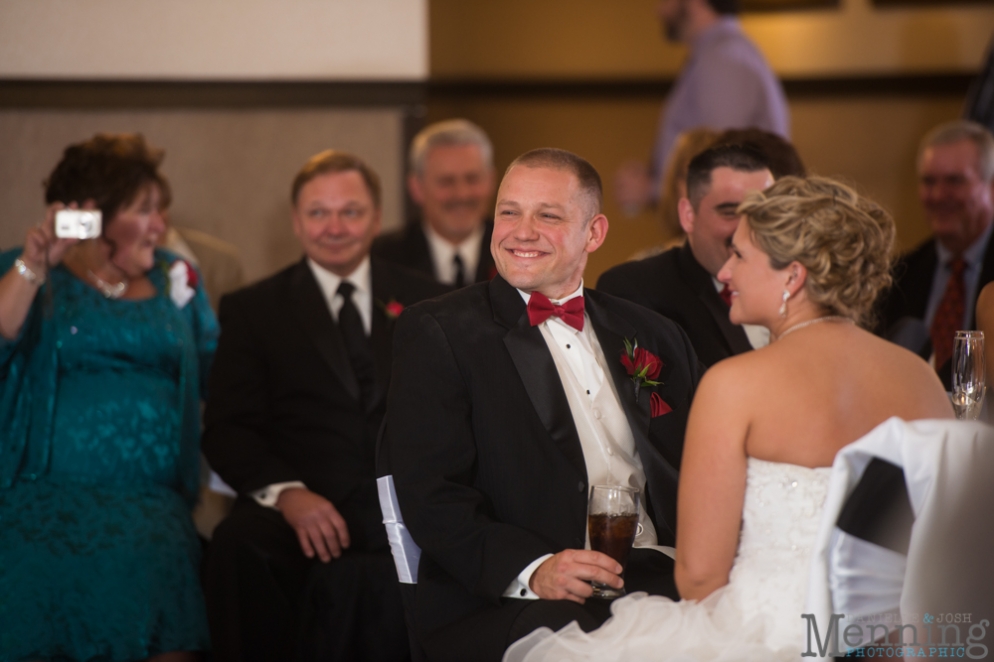 They shared their first dance. . . a choreographed number that they performed very well.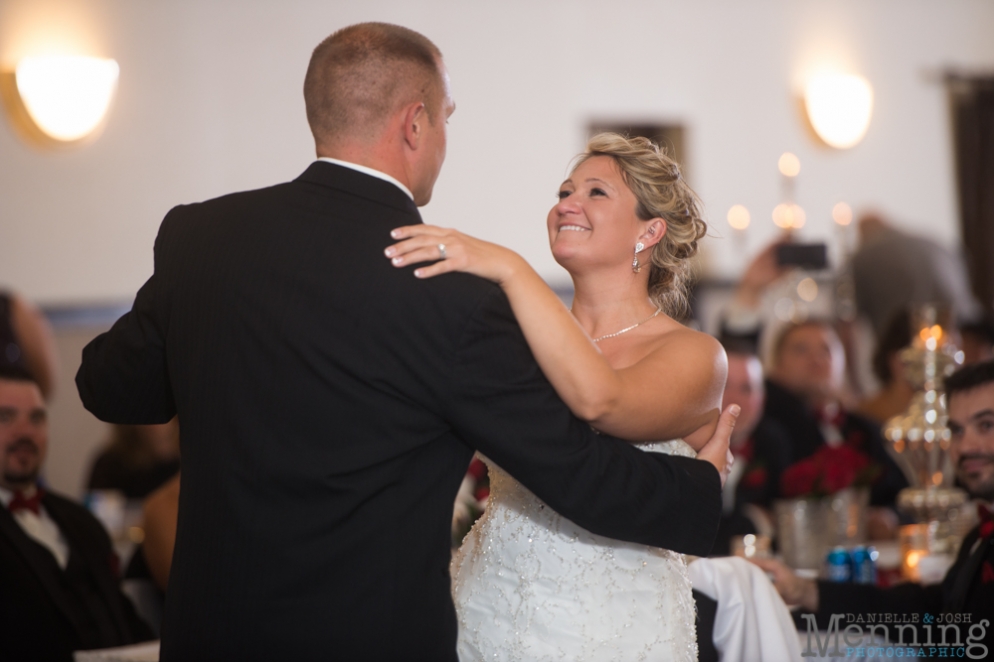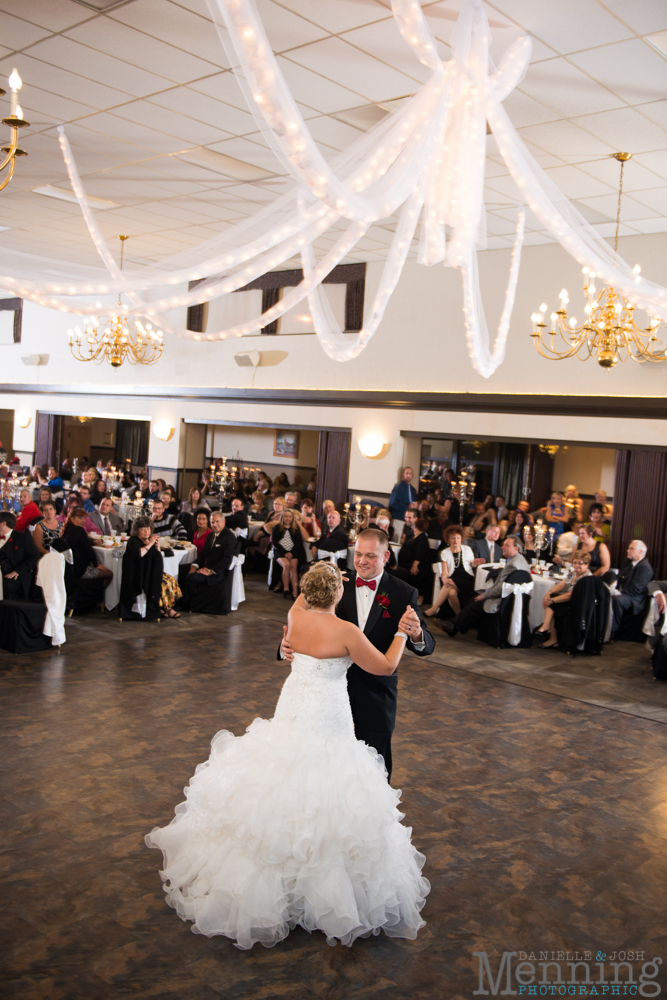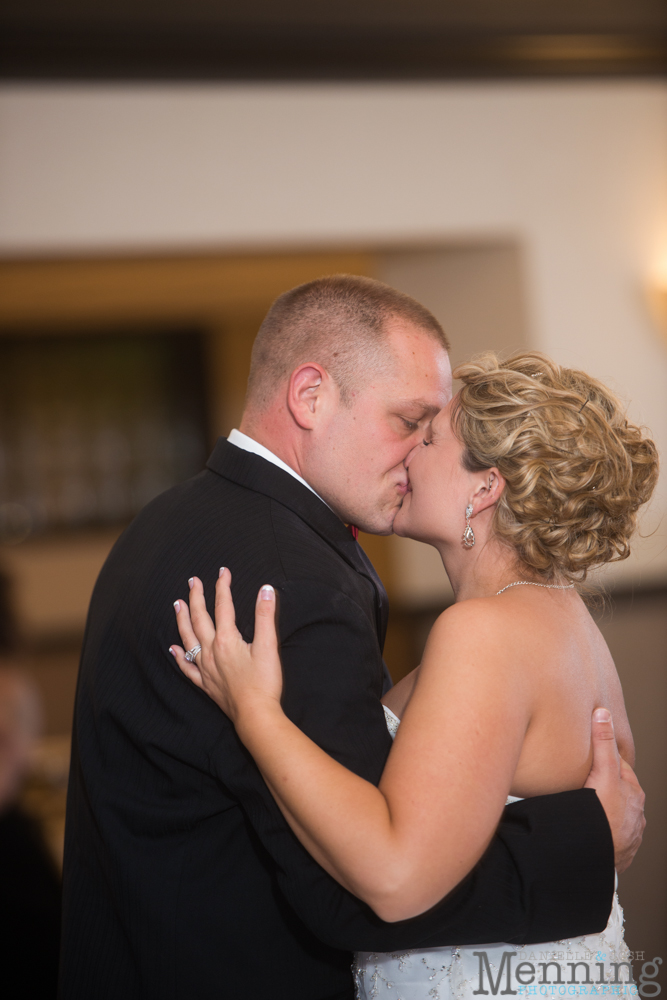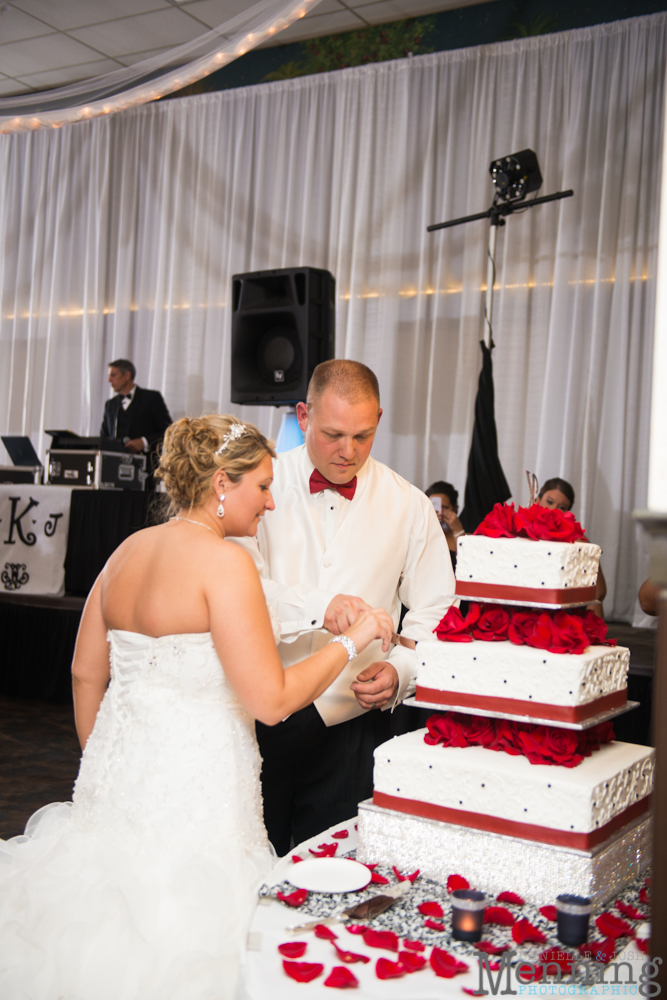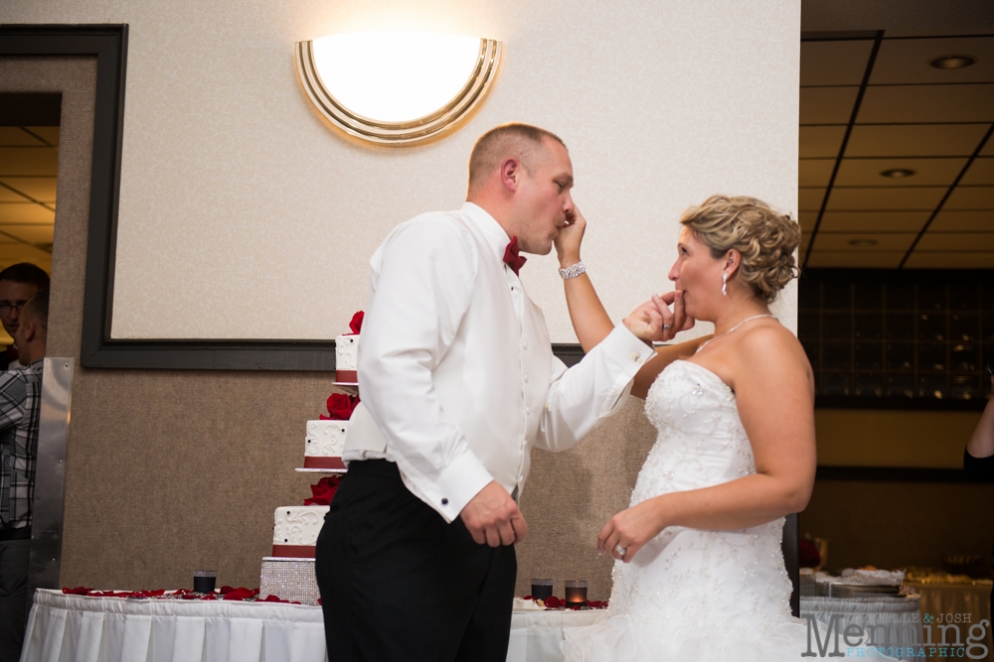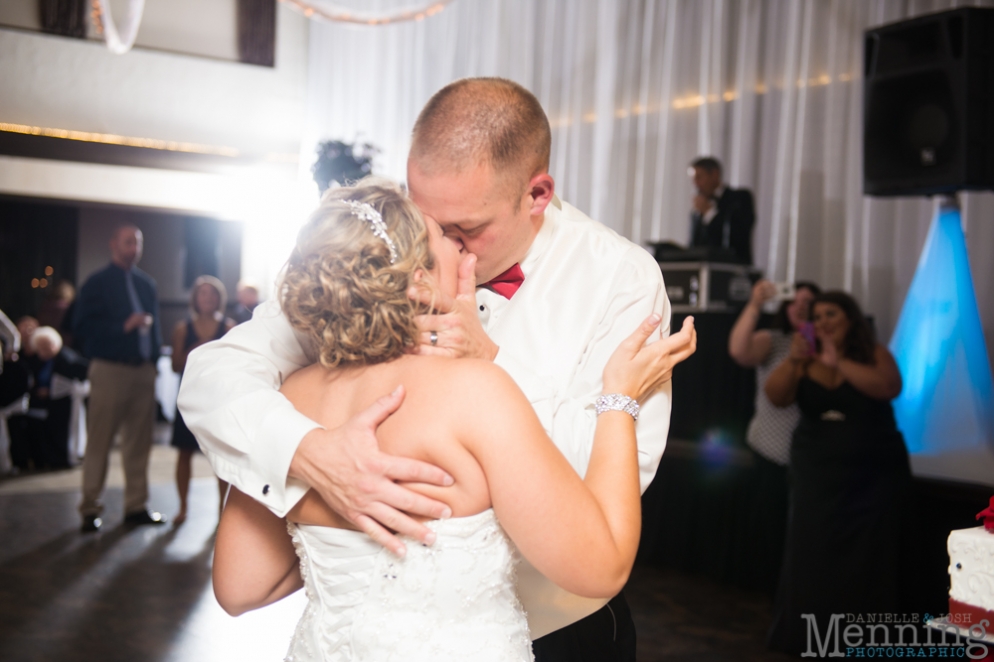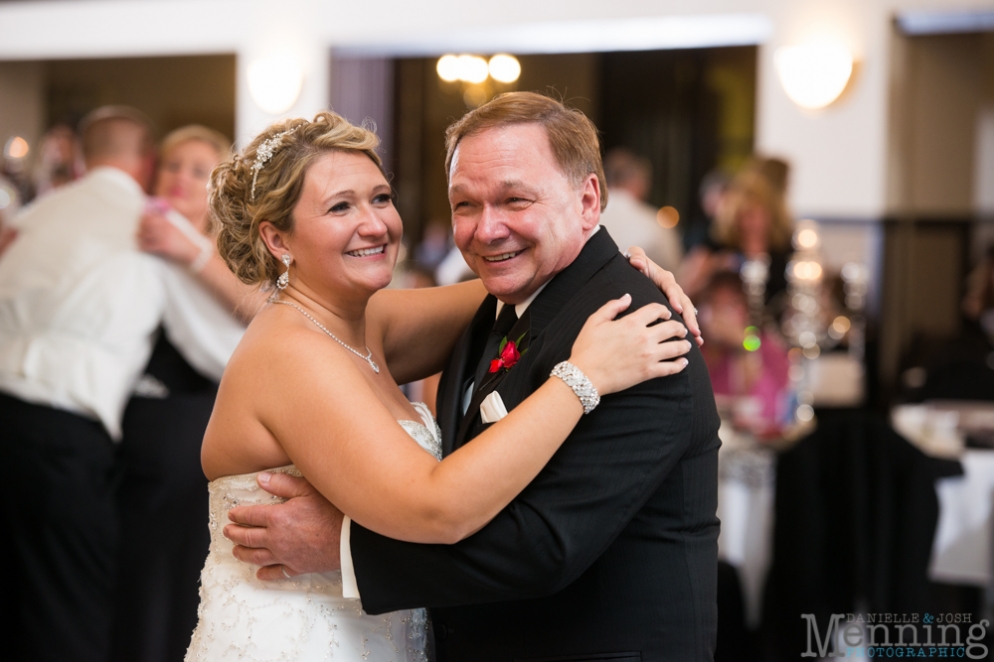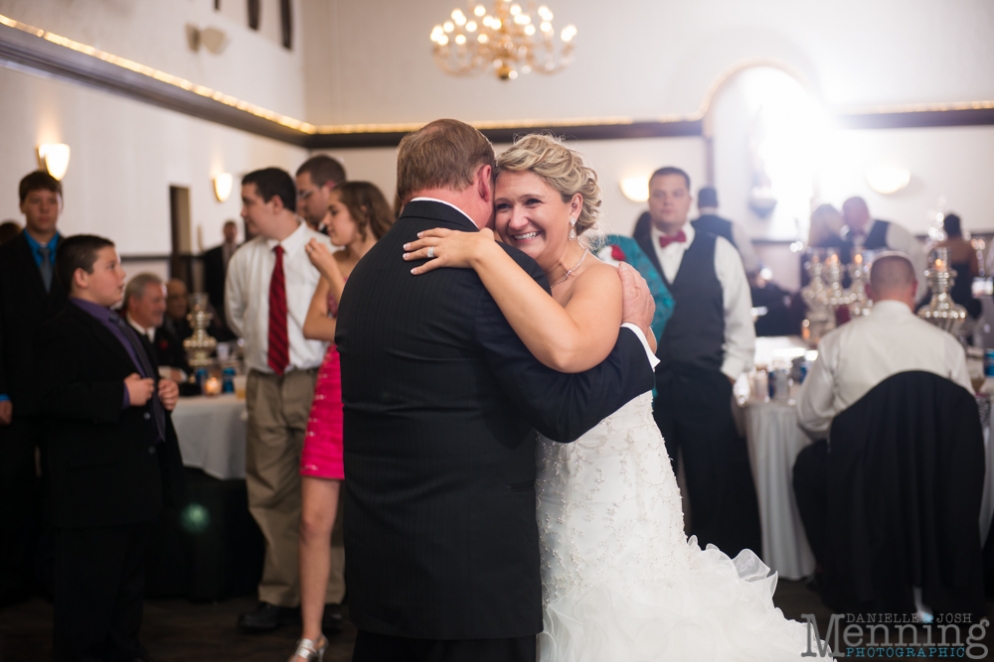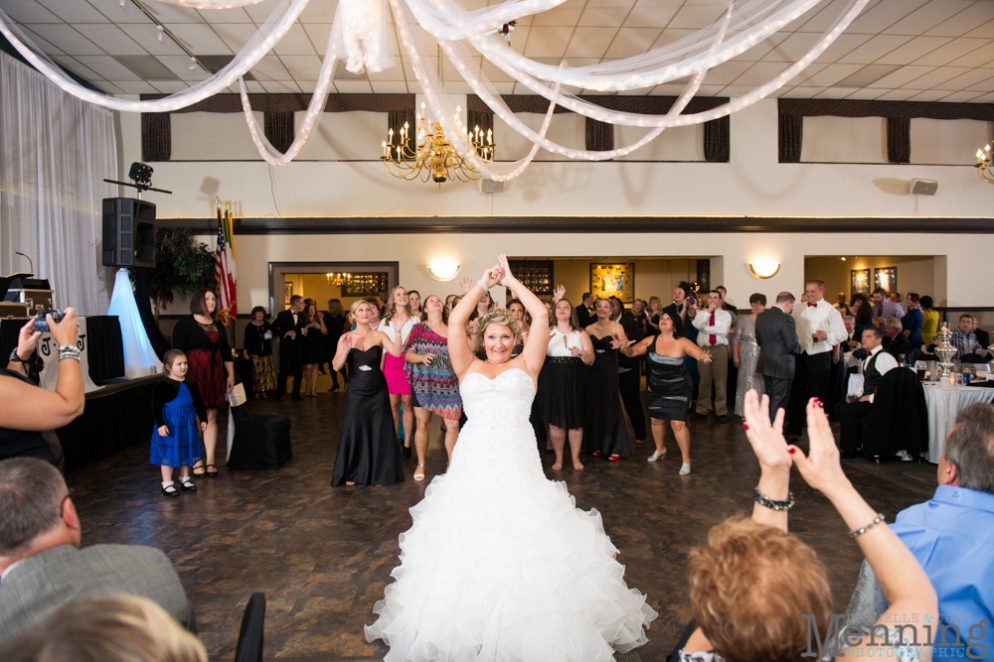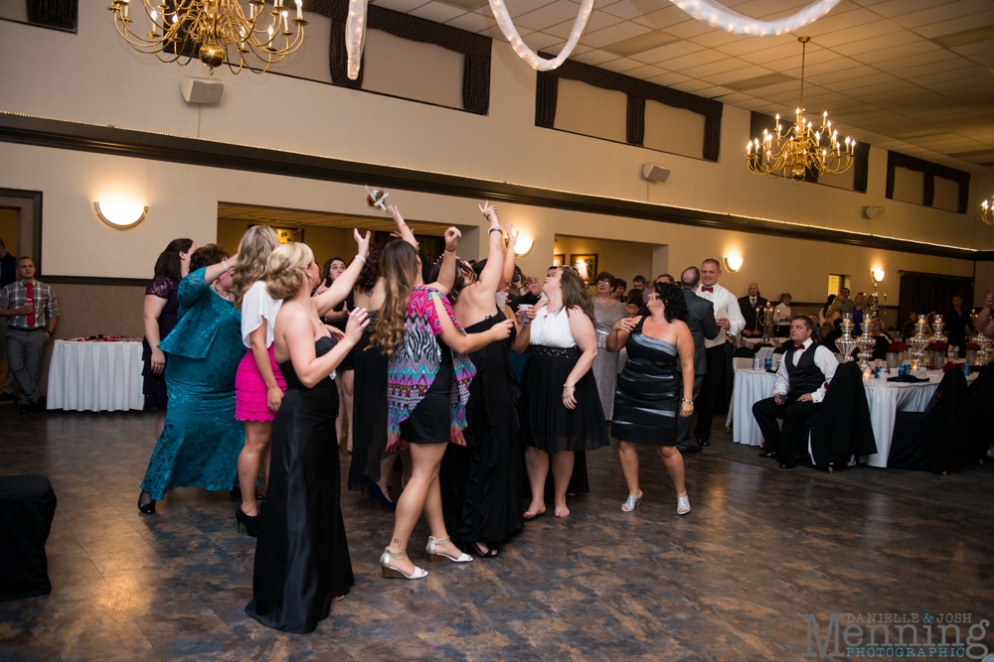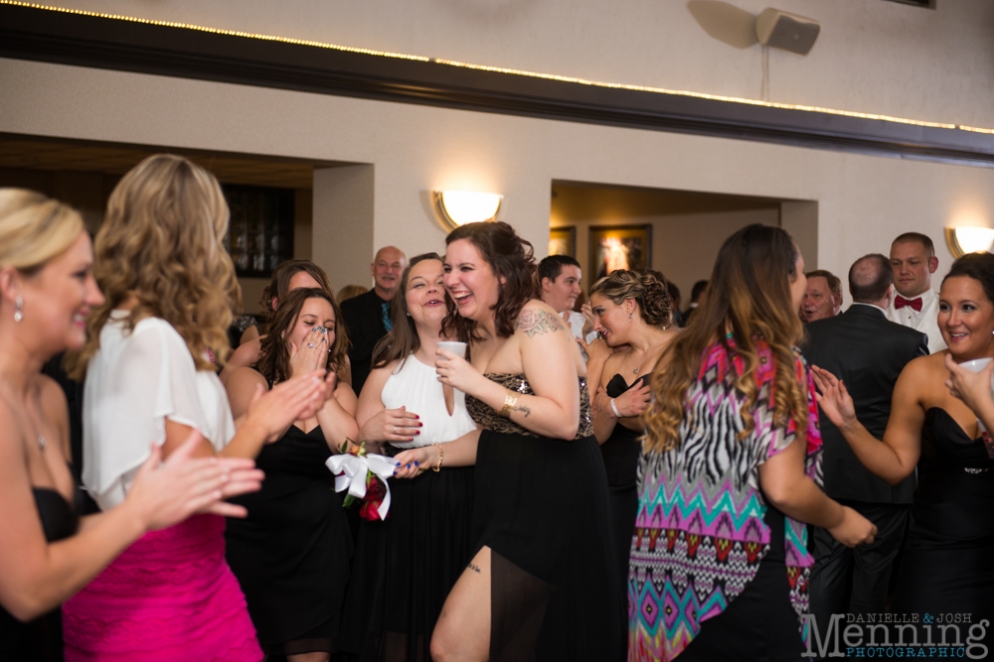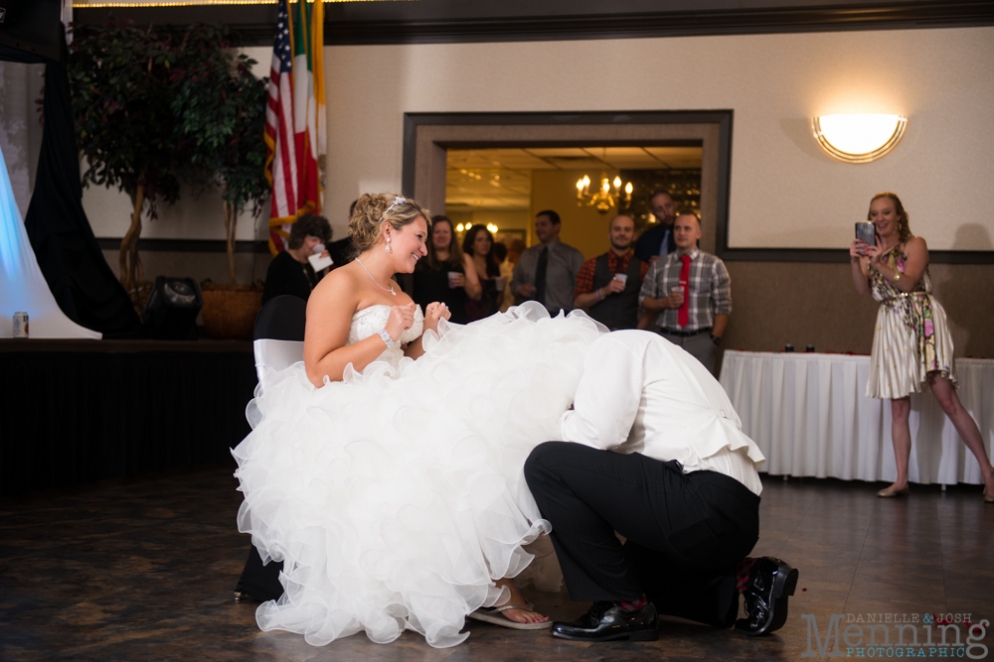 She played a little trick on him with the garter. Joe is a huge Steelers fan & Jamie is a huge Browns fan. . . the garter repped the Browns & here's Joe's facial expression when he saw it.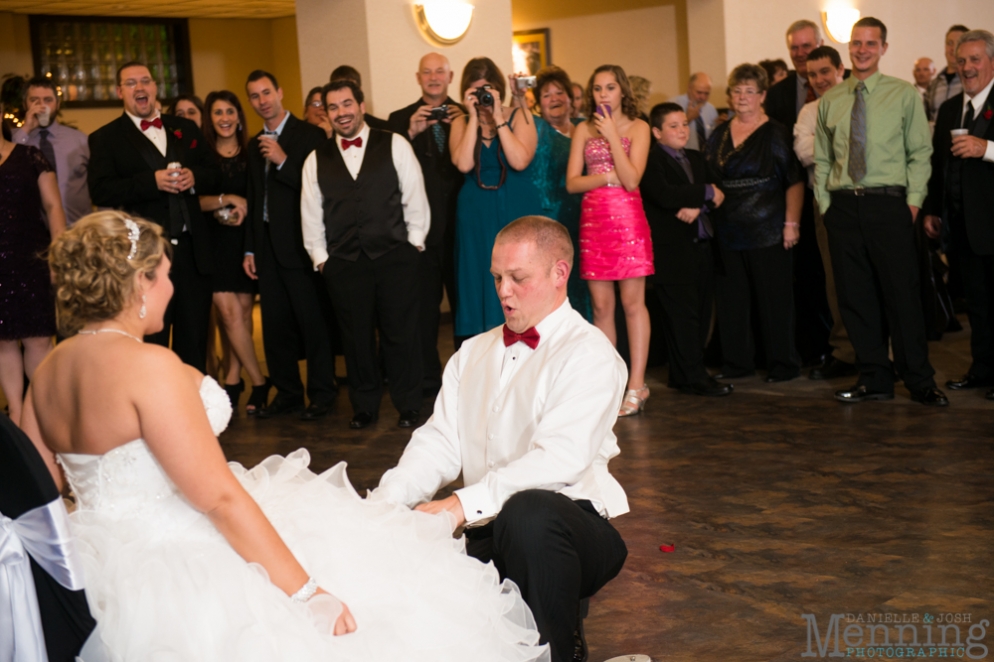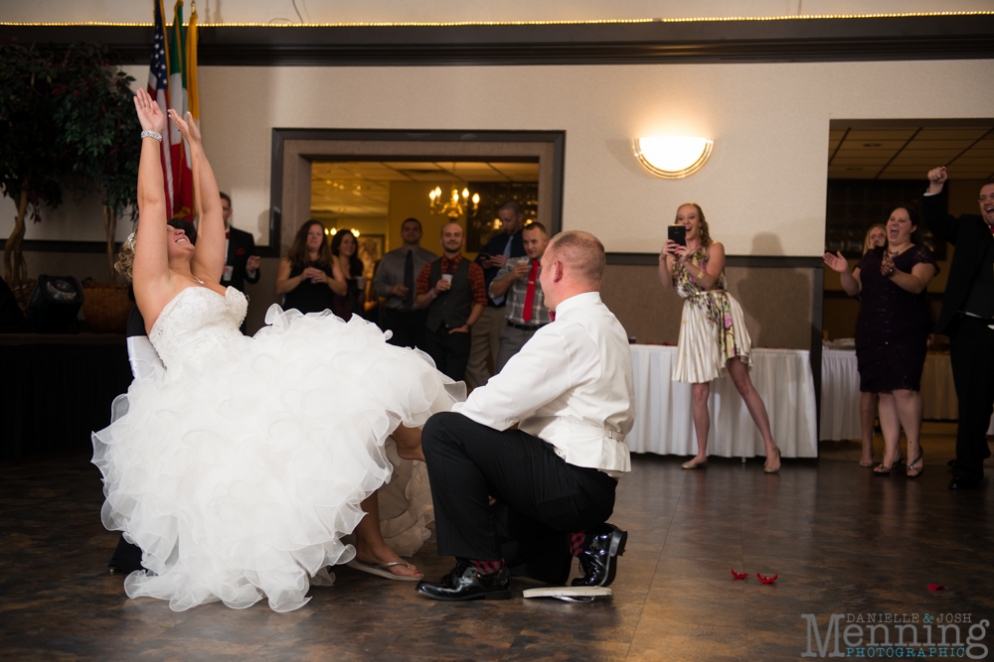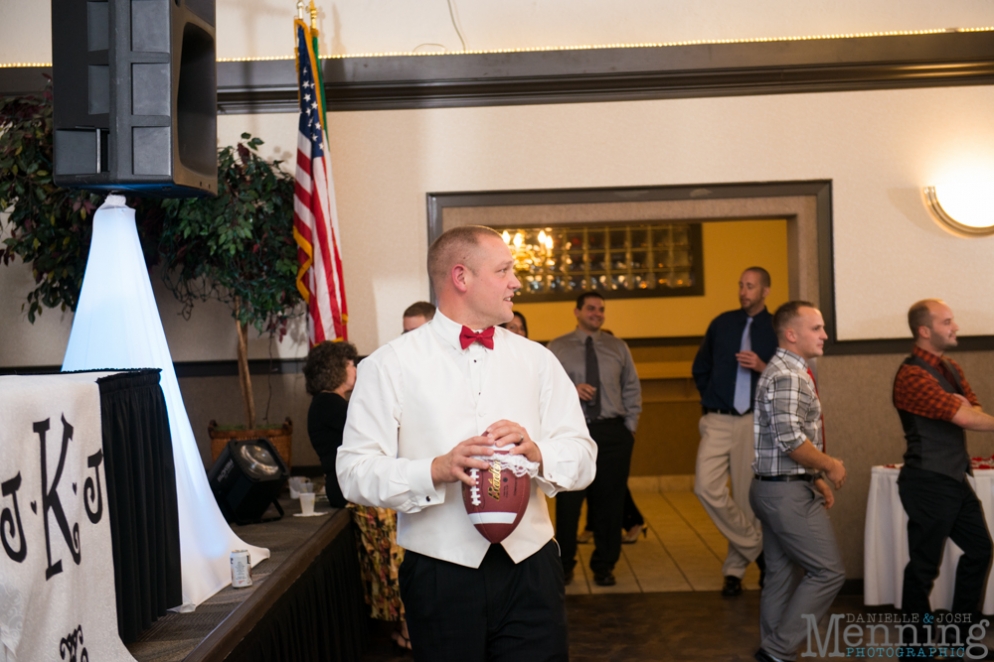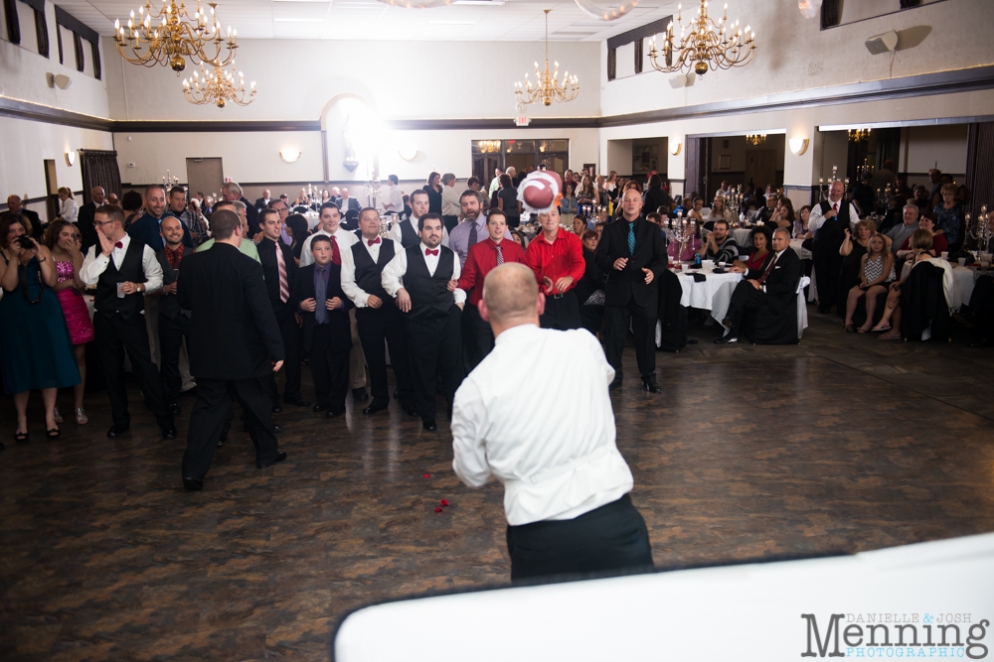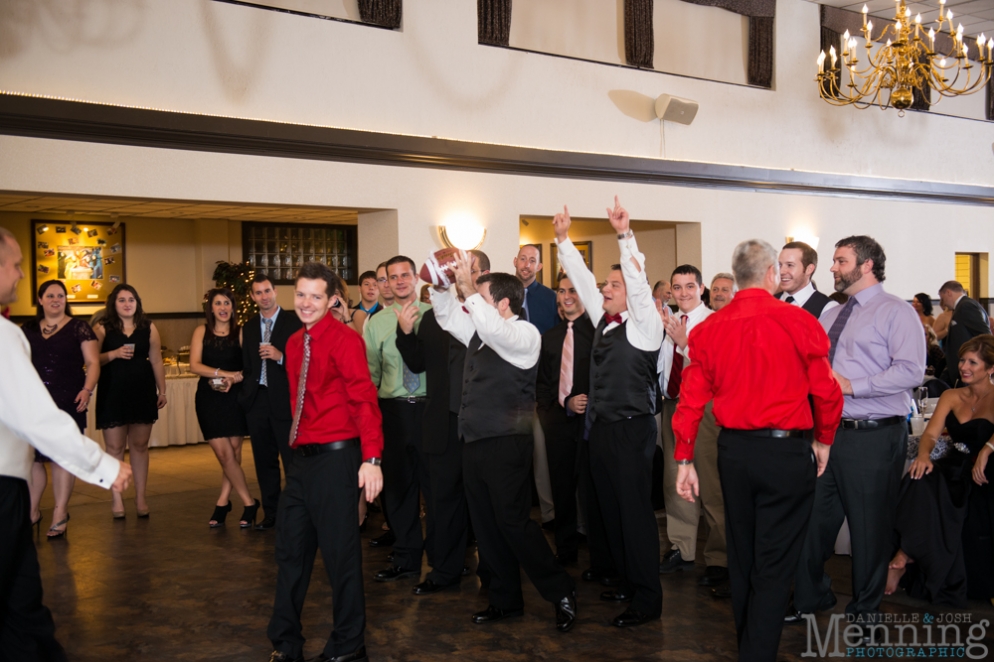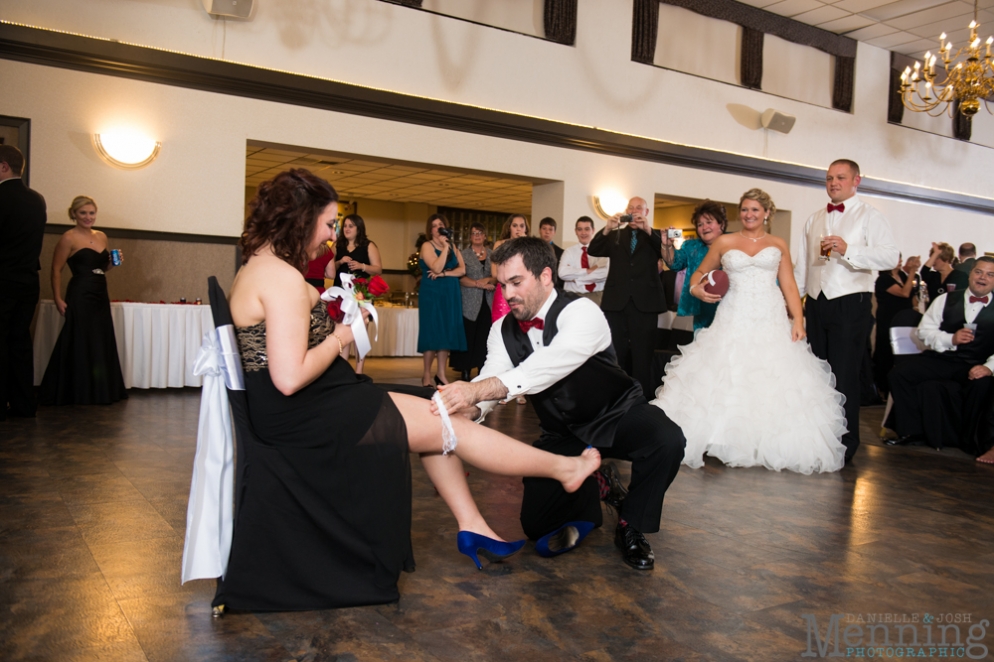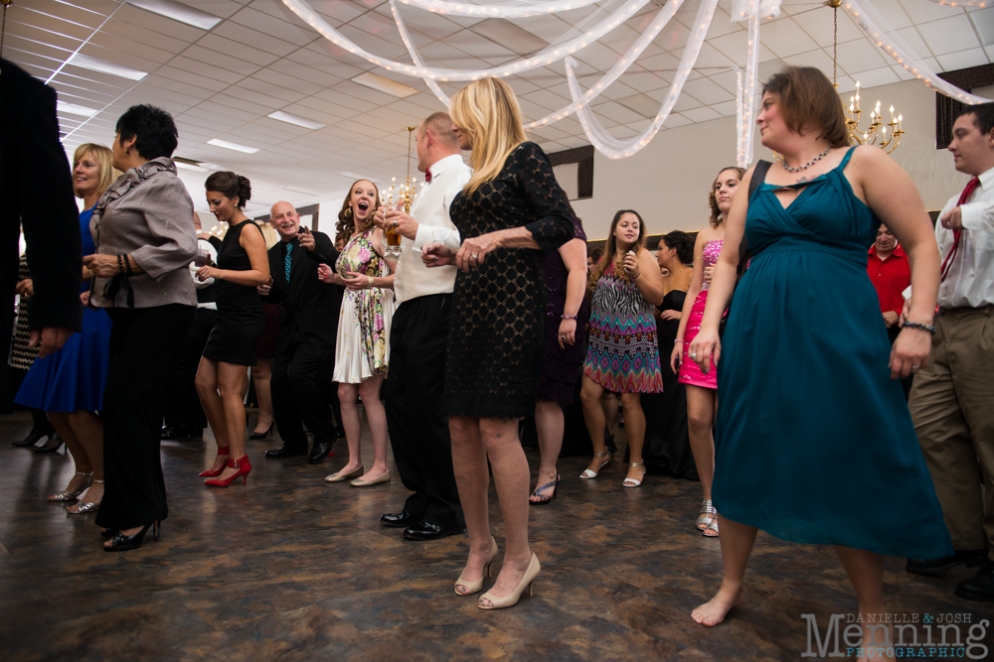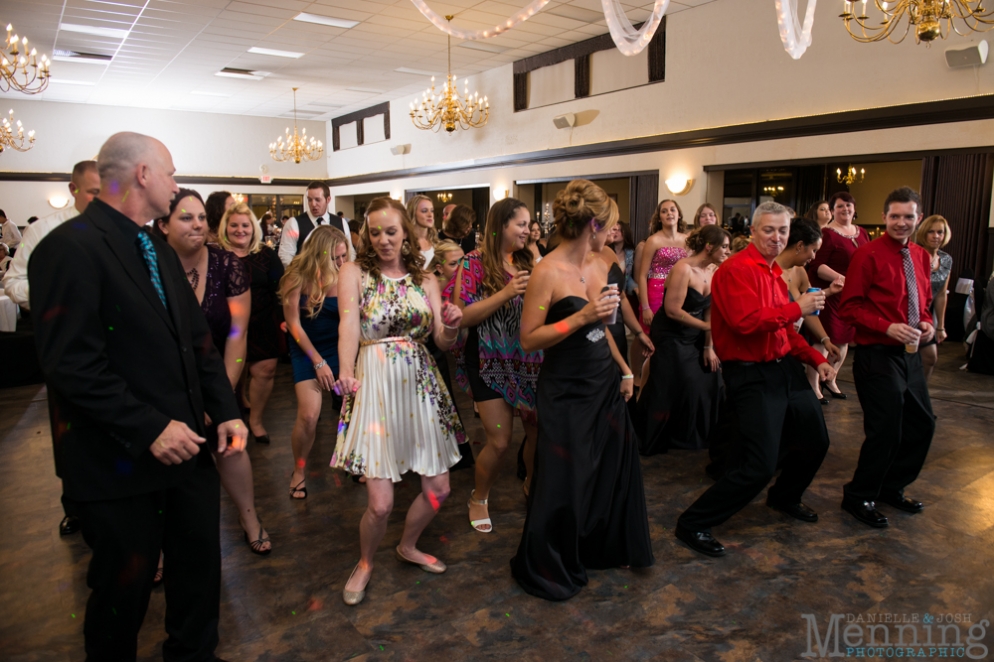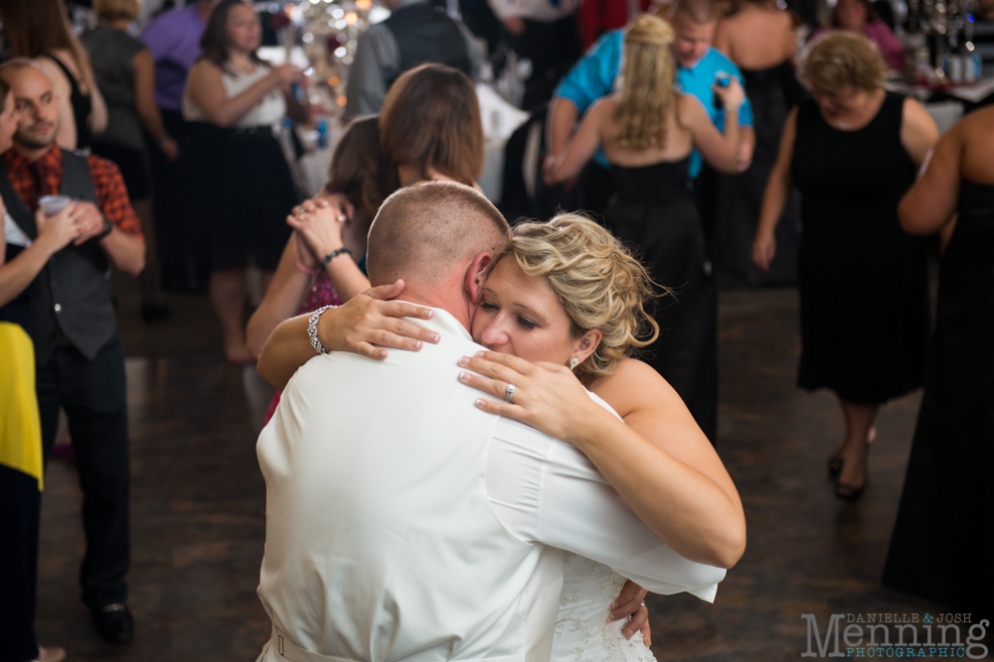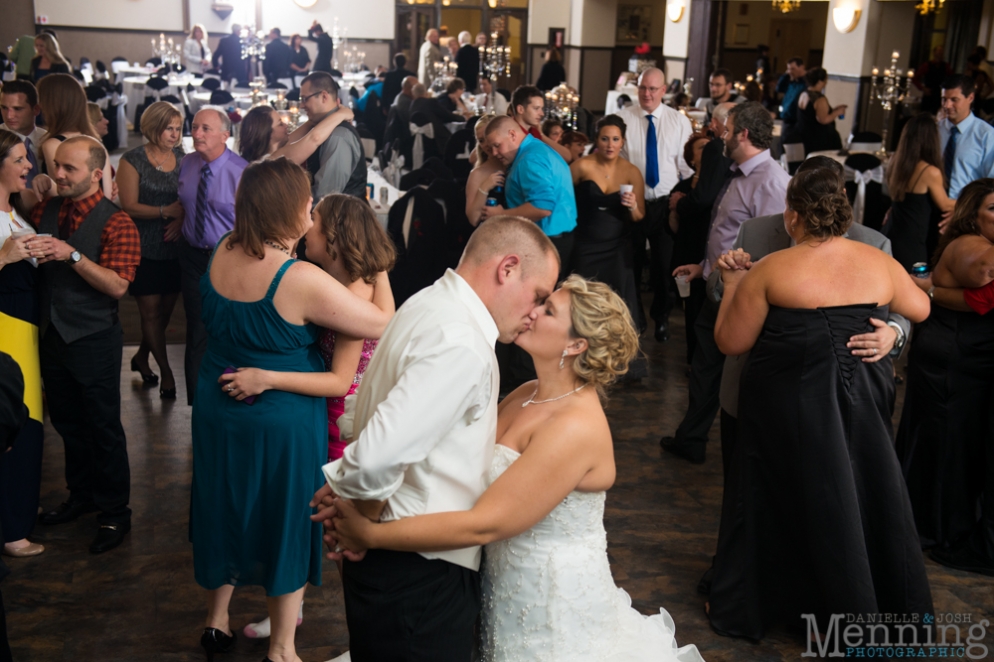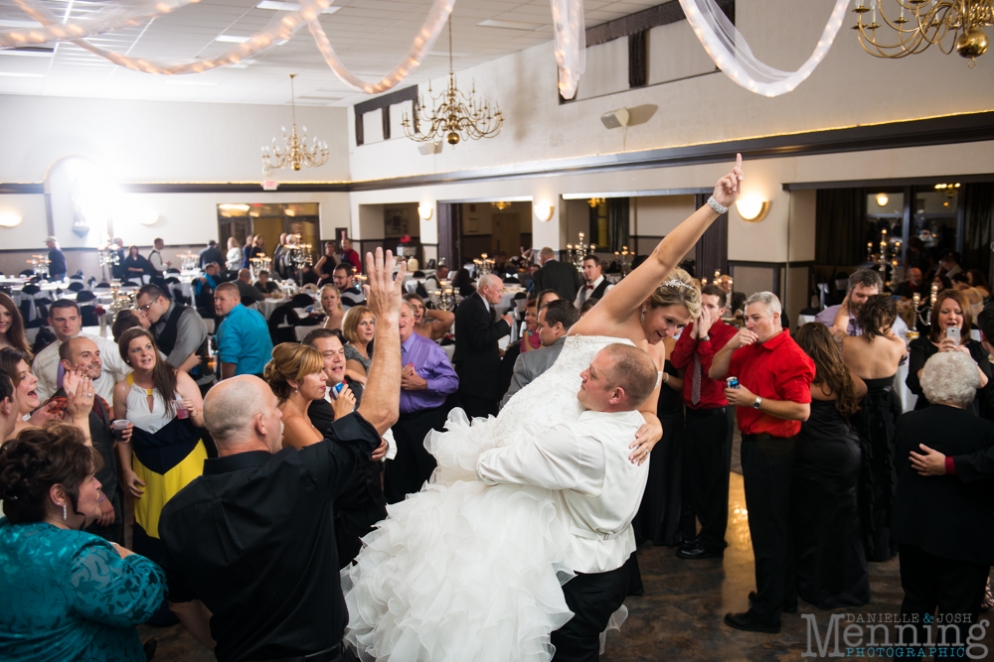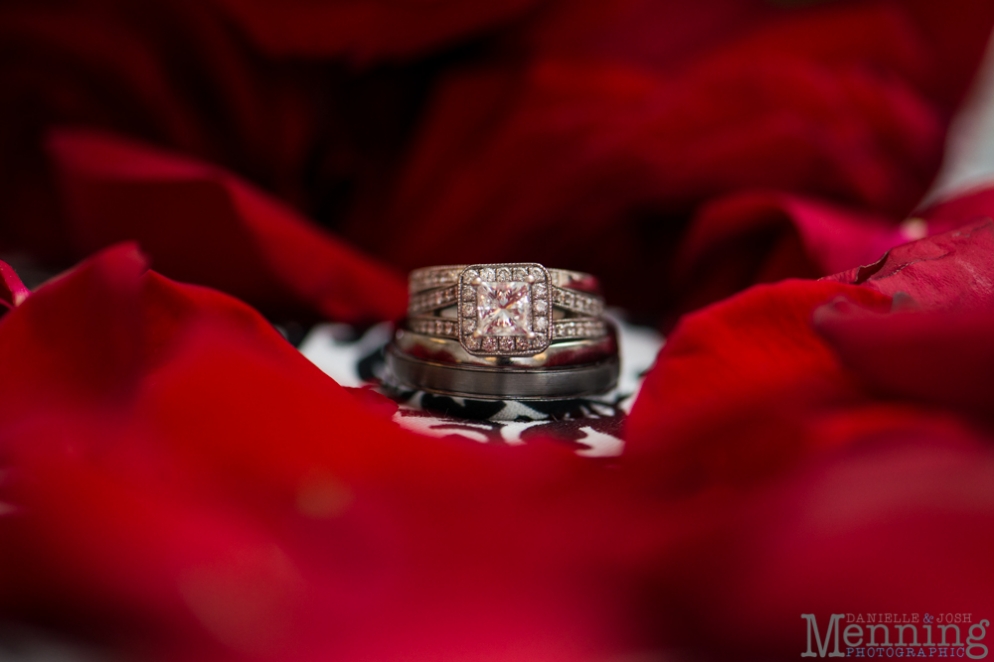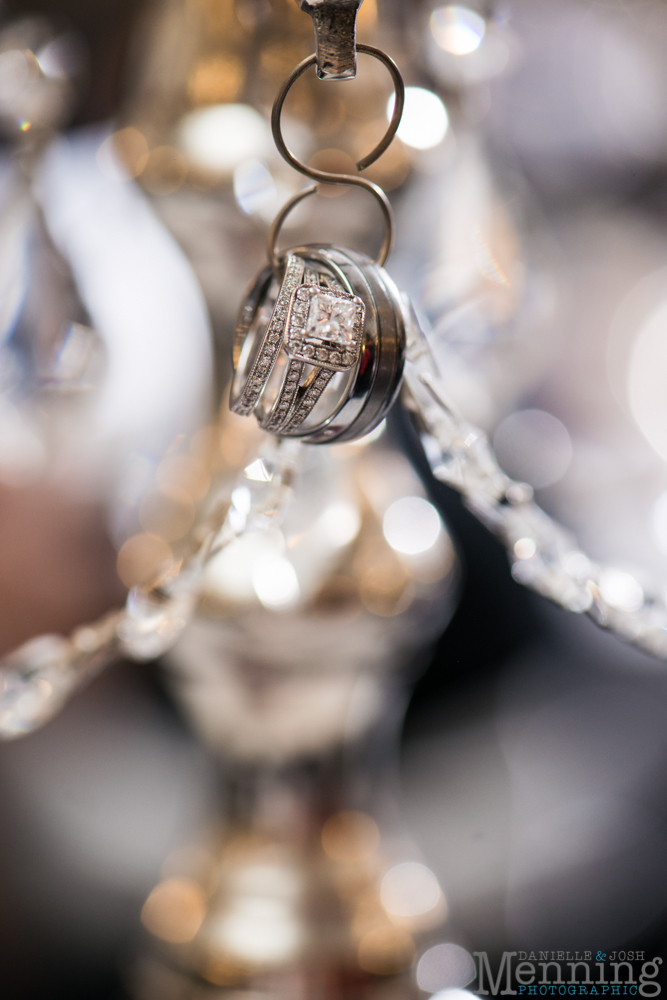 Jamie & Joe, we loved photographing your wedding & are so happy for you two! We wish you lots of fun and happiness for the rest of your lives together. . . and lots of Cleveland Browns wins.