These Cleveland Indians fans who love to go to games together couldn't think of anywhere other than Progressive Field for their engagement session & we completely agree. We started off near the Cleveland Public Library, headed down to the Rock & Roll Hall of Fame & Voinovich Park area, and then finished up at East 4th Street, but the place where they seemed most enlivened & energetic was the ballpark. Joe was definitely in his element & we could tell that Sarah loves it when Joe is excited about those Indians. It was so much fun & we can't wait for their June wedding!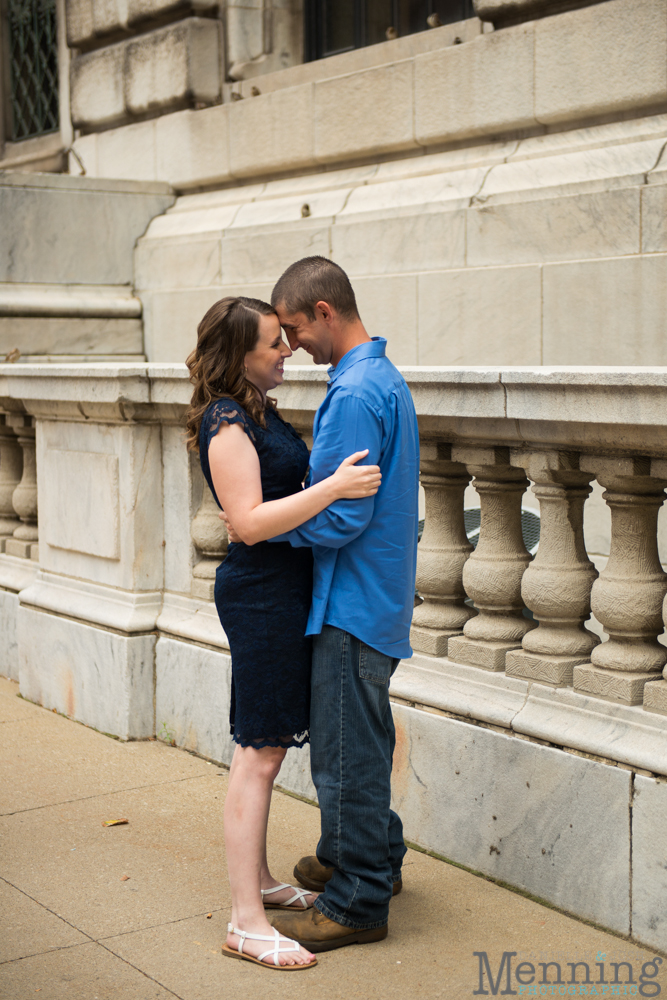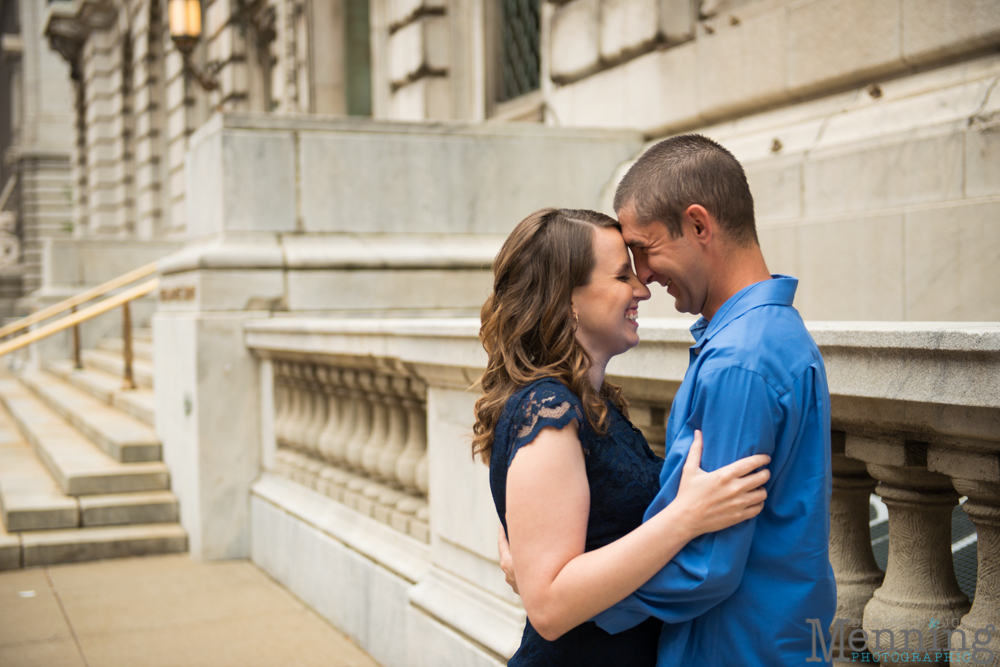 These two needed no encouragement to cuddle up. They're super sweet together. We told them that & Sarah was quick to say that they've had lots of time to practice. They met through Greek life at YSU and have been dating for over seven years. We love hanging with all of our couples, but there's something so special about couples who've dated for awhile before getting engaged. They really, really know & get each other. And they're not afraid, as Sarah put it, "To stop holding hands if the other person's is sweaty." HAHA. So true. . . when you've dated that long, you're comfortable enough together to say, "Hey, my hand's getting hot." Neither of you will be offended or hurt. It's just you being yourself without being on your best behavior like you were when you were first dating. You're beyond that surface level & able to delve deeper. All stages of dating your true love are amazing, but there's something great about reaching the comfortable & cozy & fun spot of really knowing each other like Sarah & Joe have.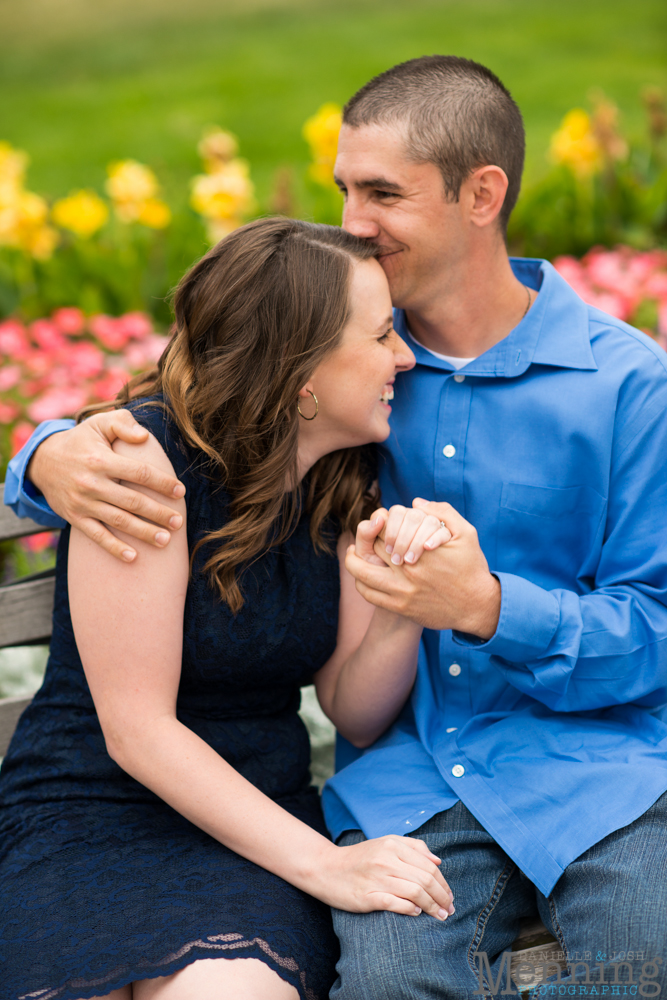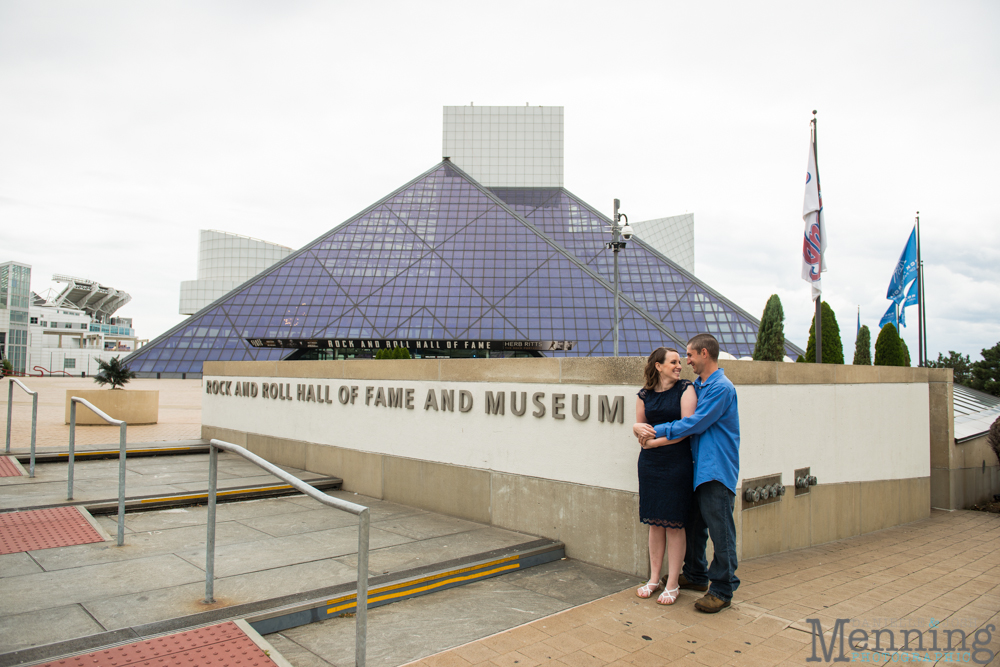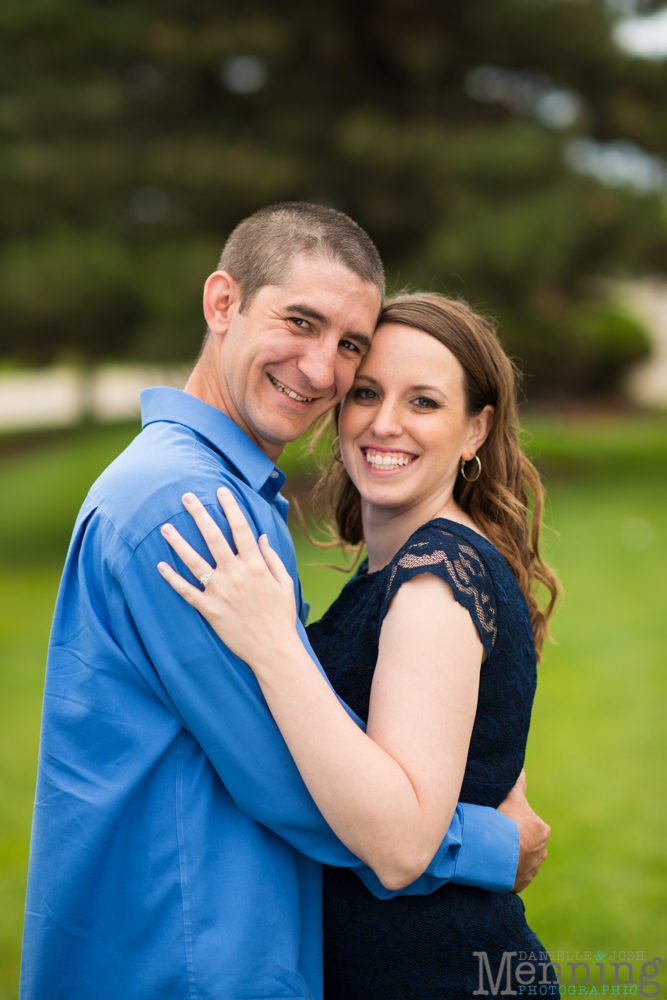 Sarah & Joe picked out her ring together, but she wasn't sure when he was going to propose. A few years in a row, significant things had happened for their relationship on Christmas Eve so she sort of expected it then. She was pleasantly surprised (which is hard to do normally, let alone when she knew he had the ring) when he asked her to marry him on December 22.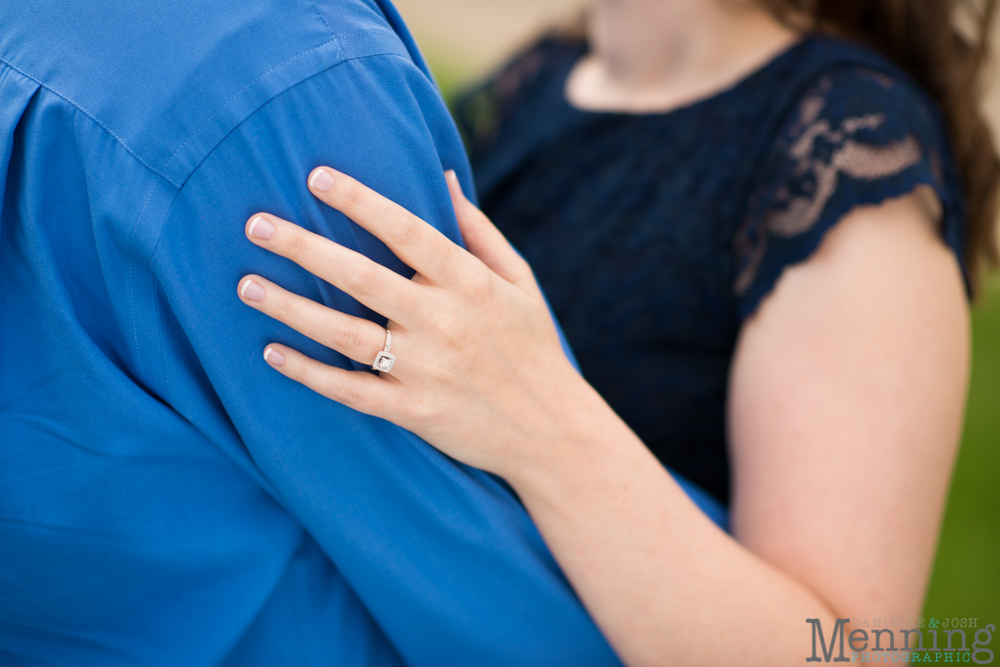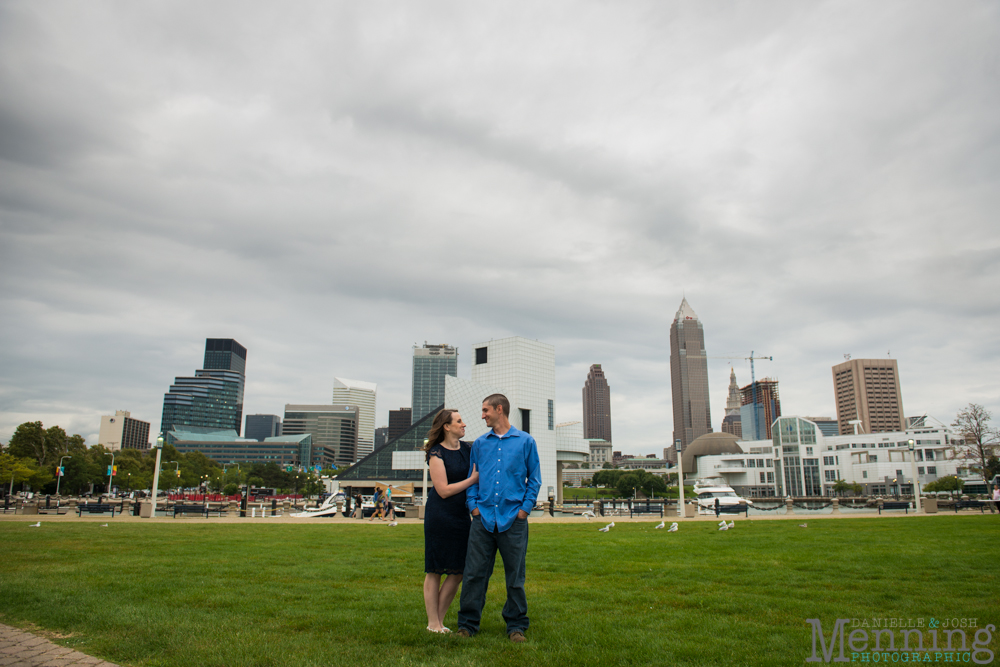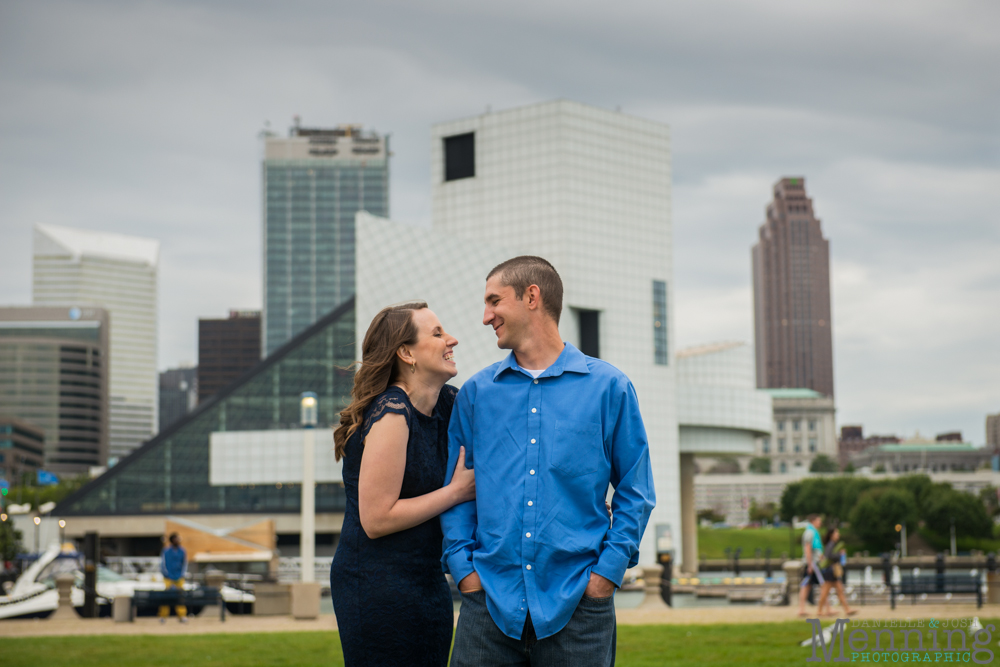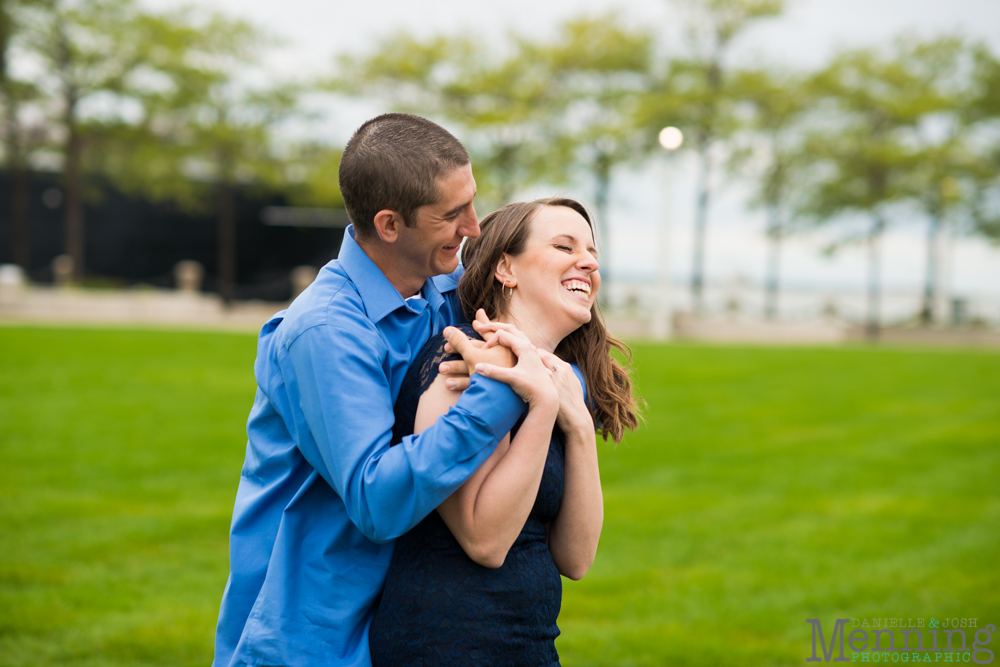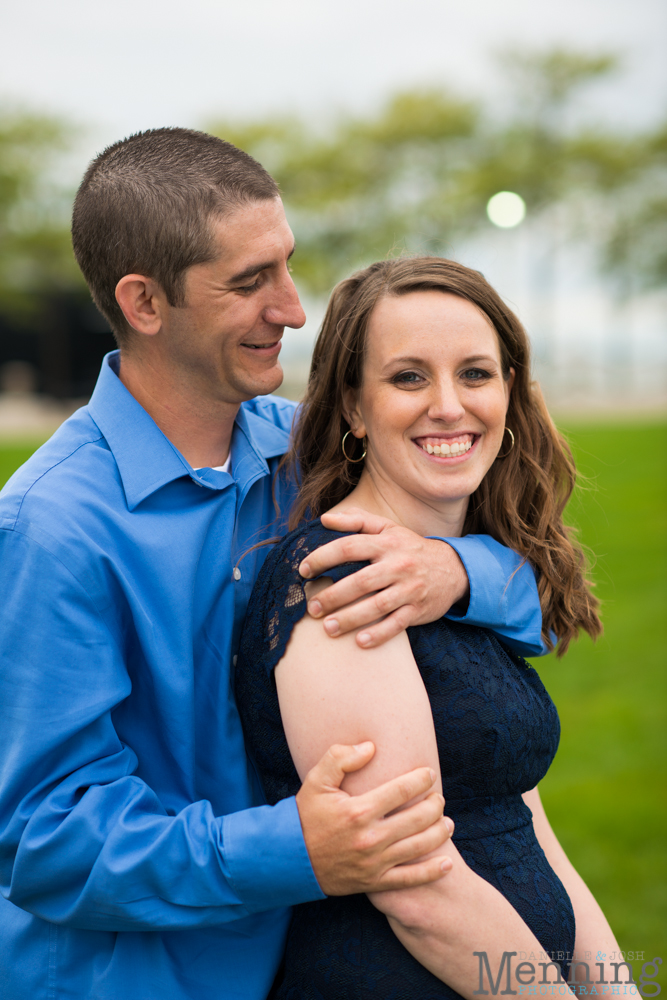 It was a blustery & unseasonably (refreshingly) cooler day for August & Sarah's hair looked so amazing blowing in the wind. High model shoot! Woohoo!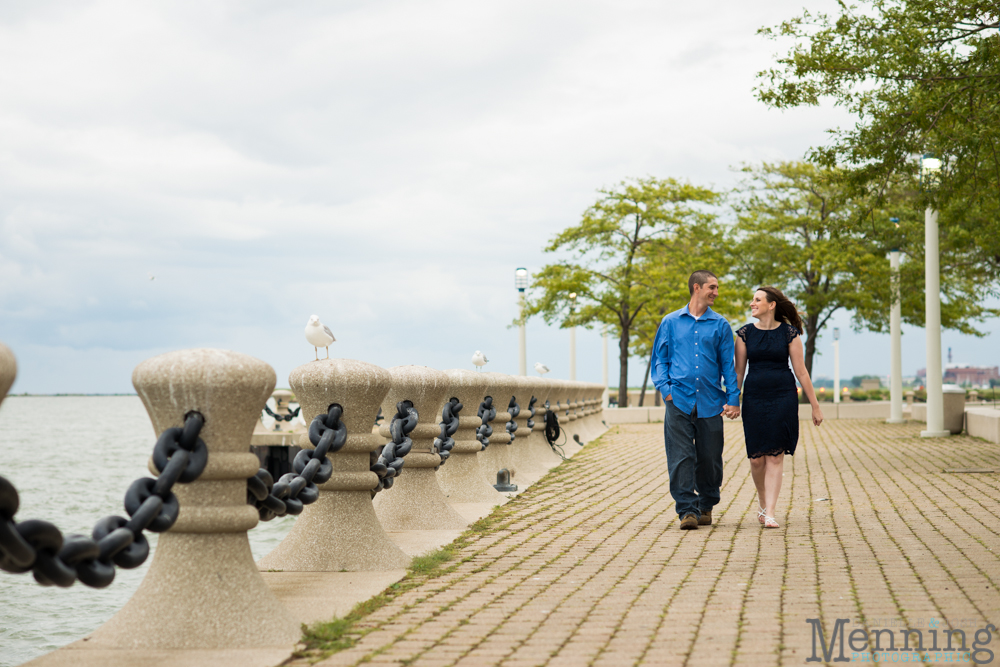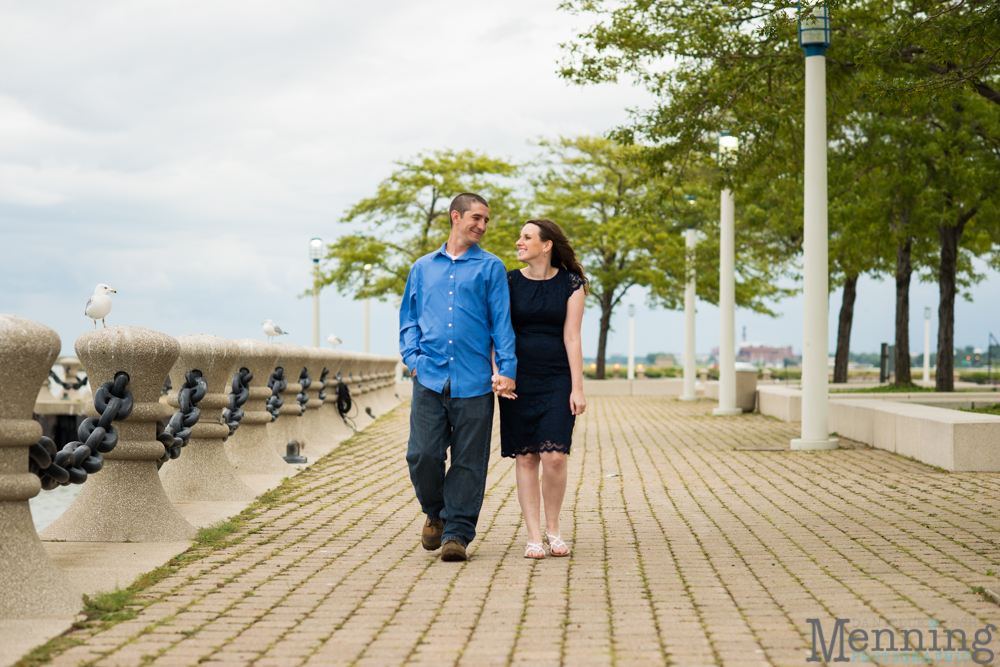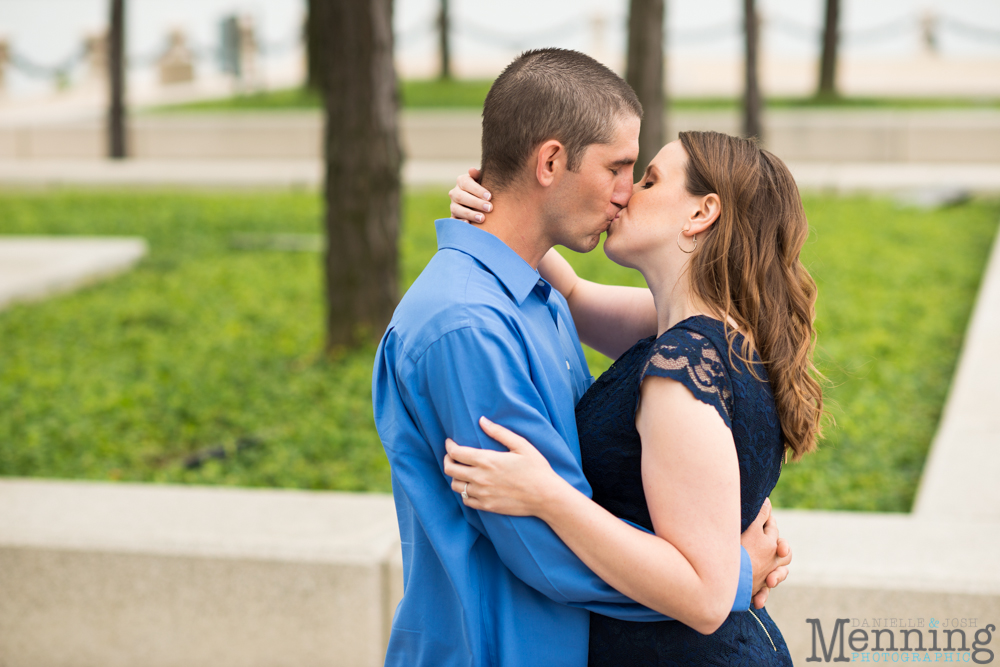 This is a favorite, for sure! I love her lace dress, her bright smile, and how much Joe loves her.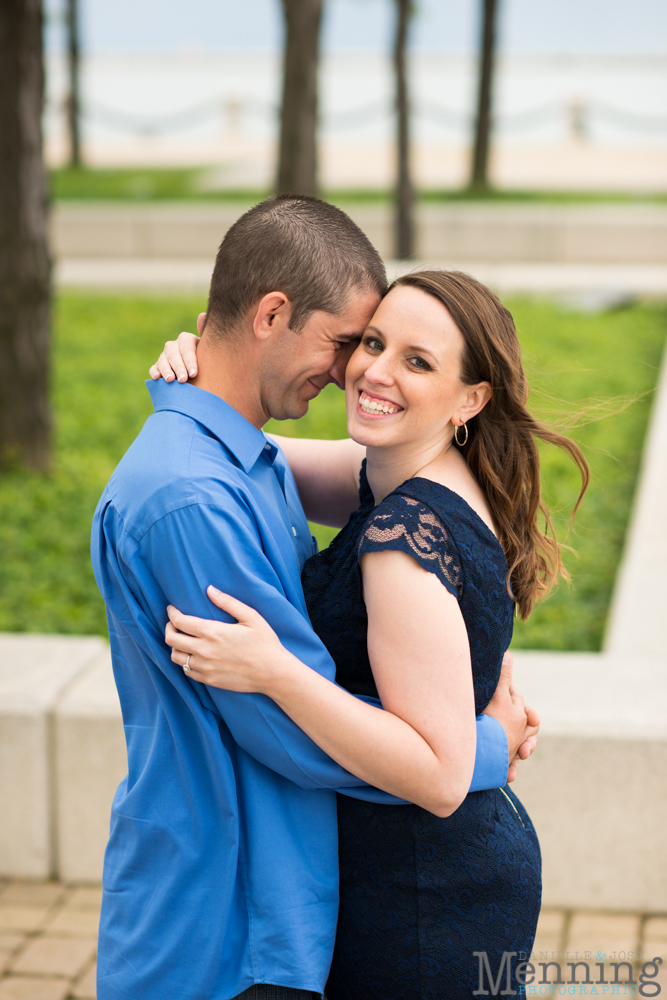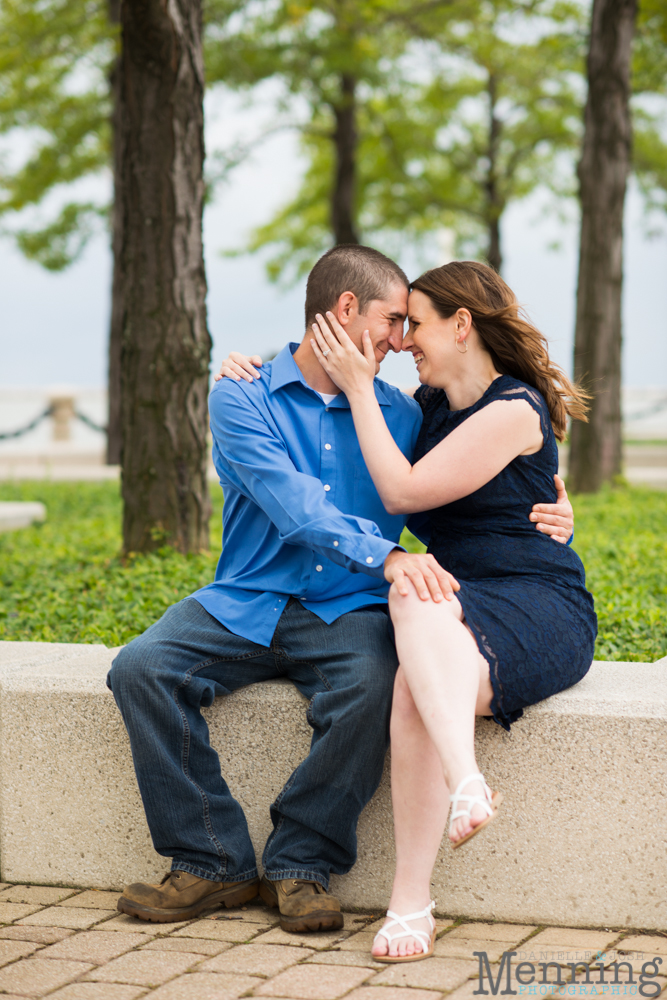 Then it was time for Progressive Field. Go Tribe!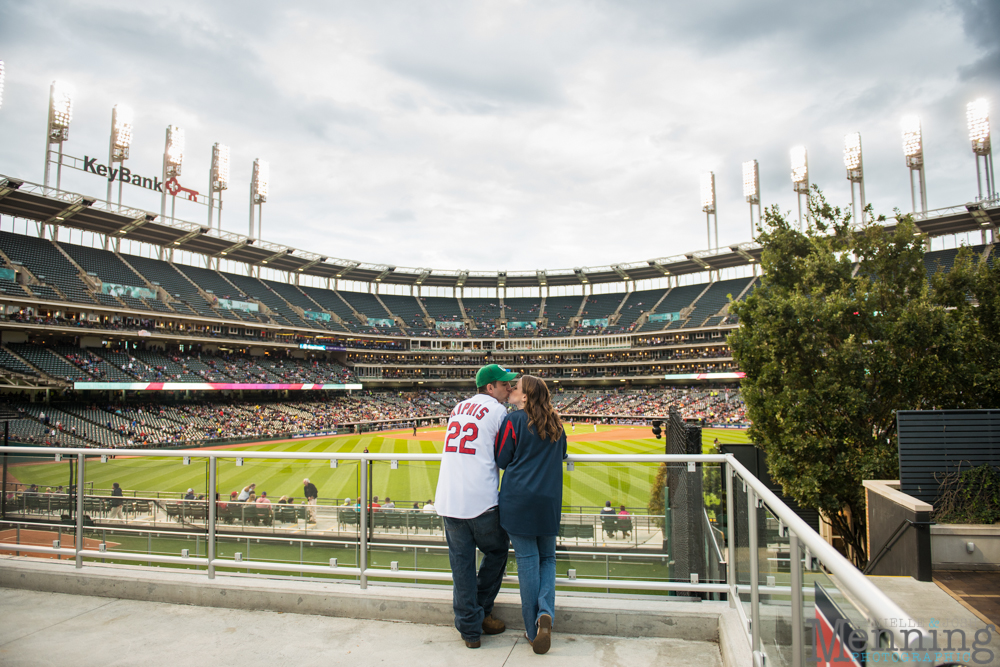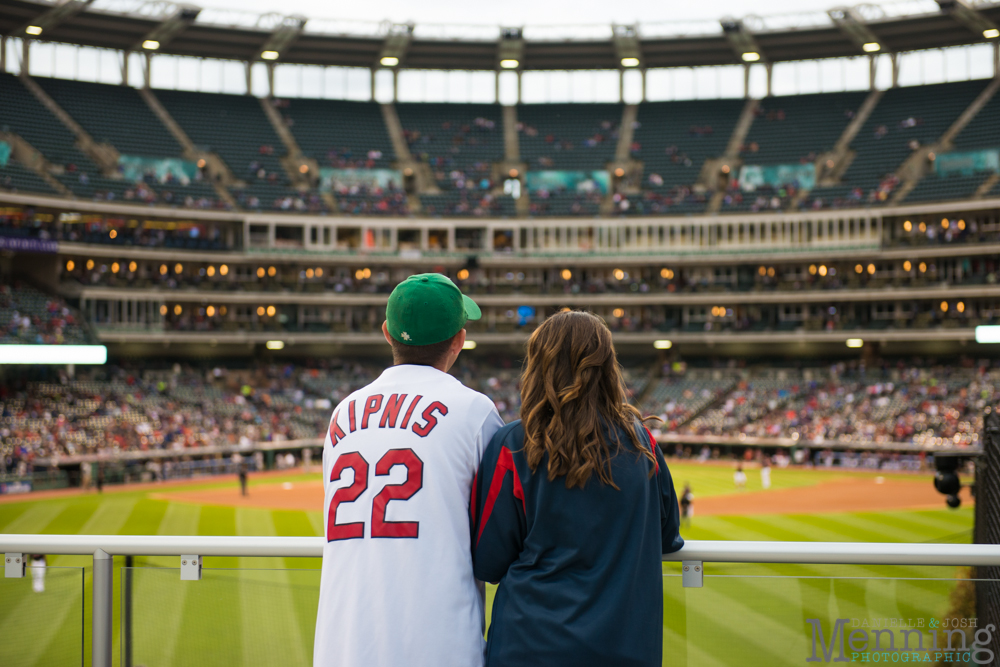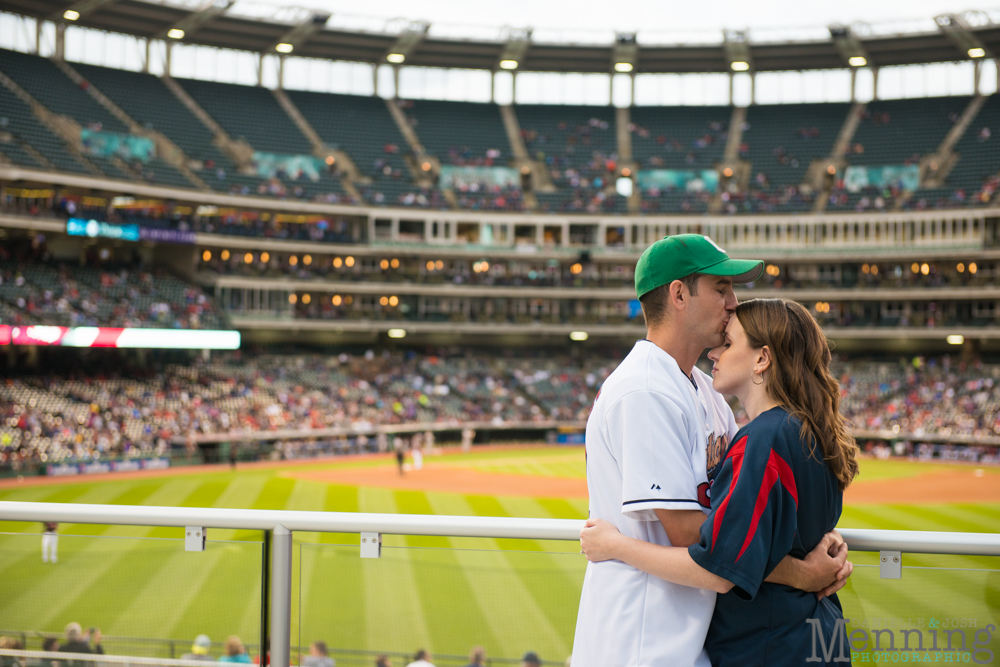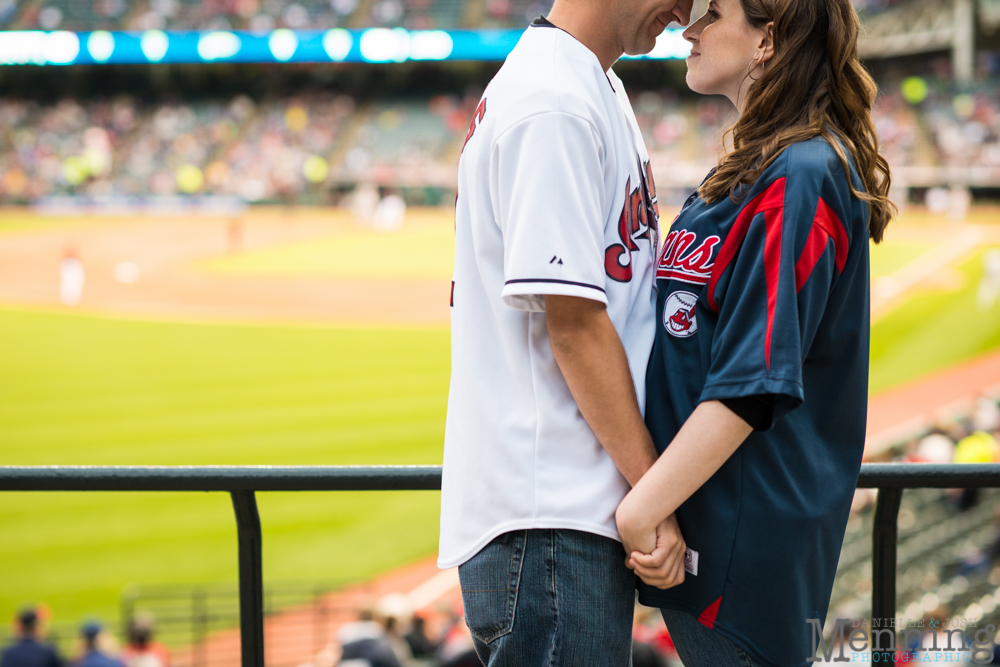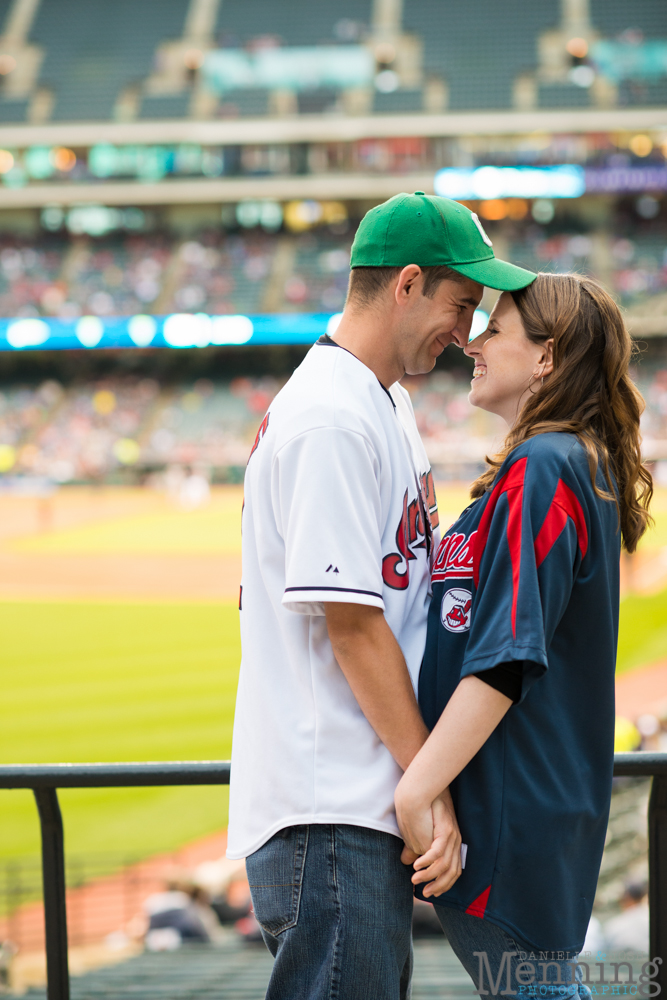 The Indians whipped the Brewers that night. Yahoo!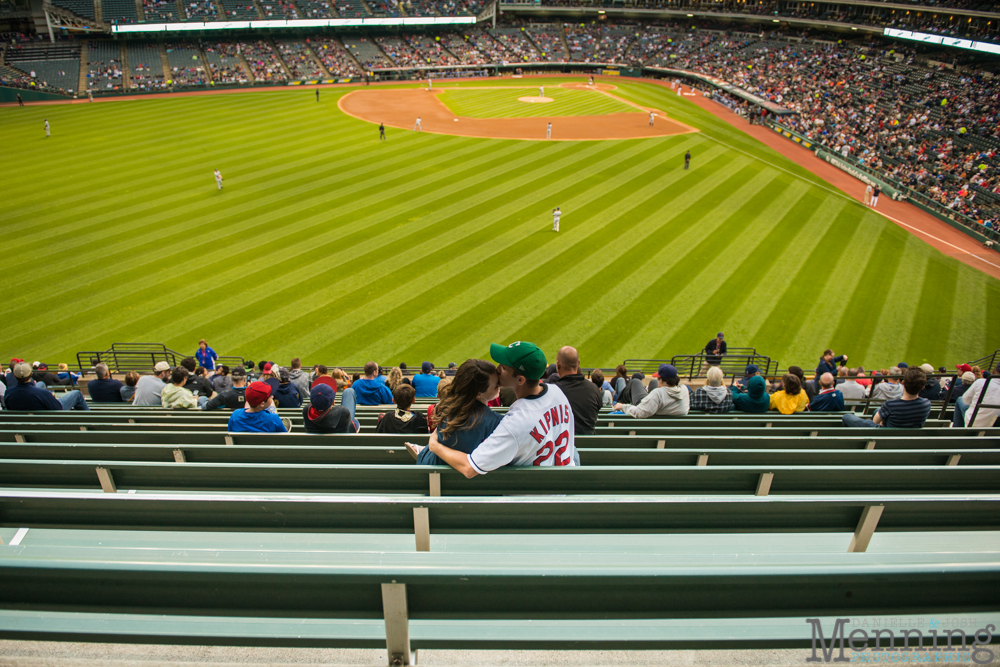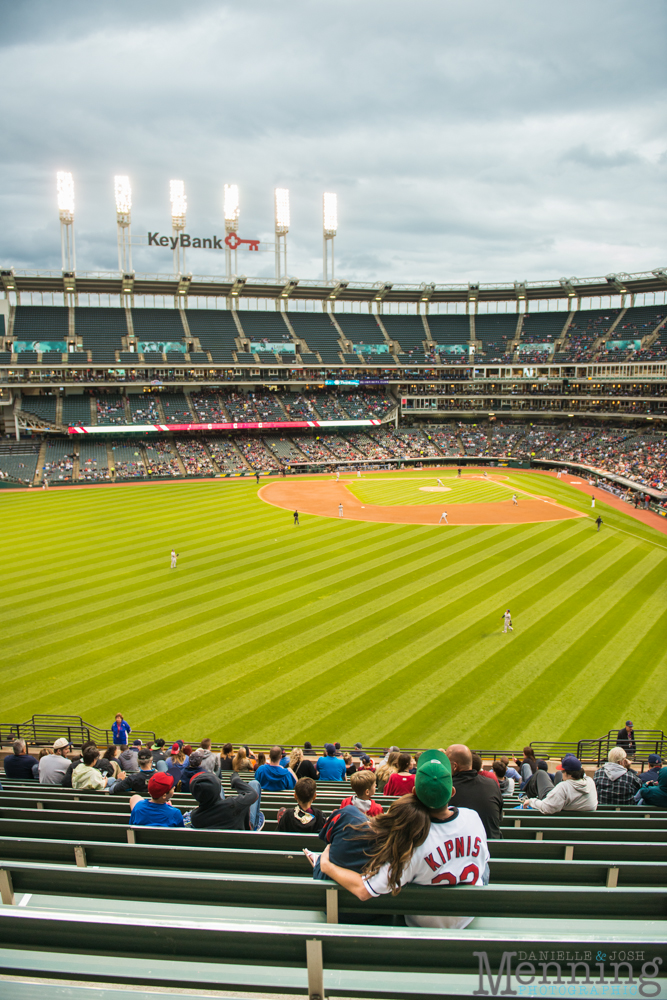 This was a crowning moment for Joe. John Adams (the drummer at Indians home games) obliged for a photo opp & he was so nice about it. He handed them the sticks & said, "You can act like you're hitting the drum. . . or hitting each other."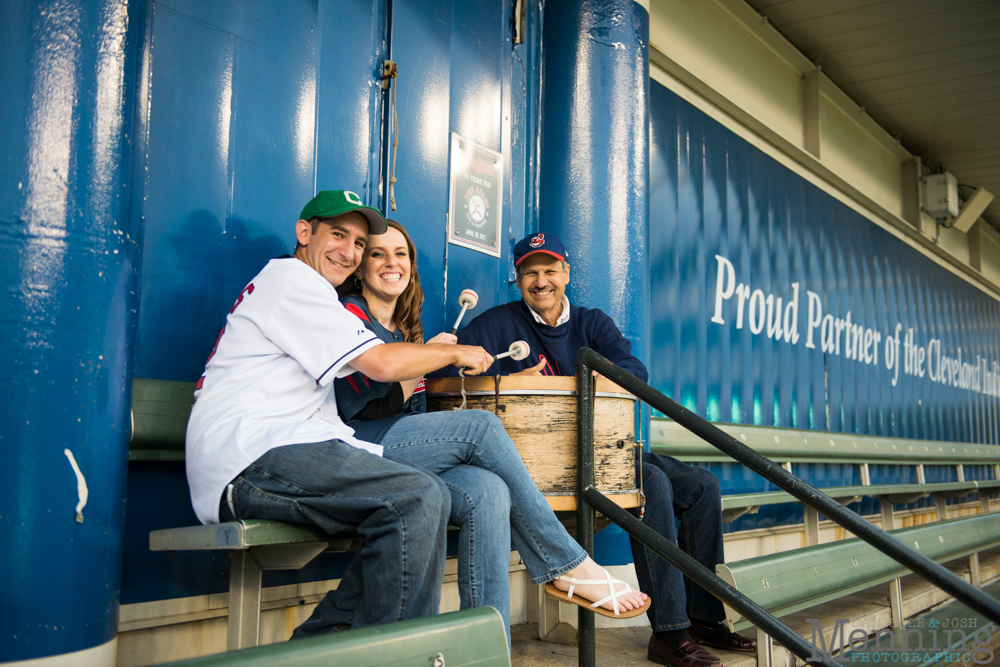 East 4th Street was our final destination for the engagement session & these two rocked it out.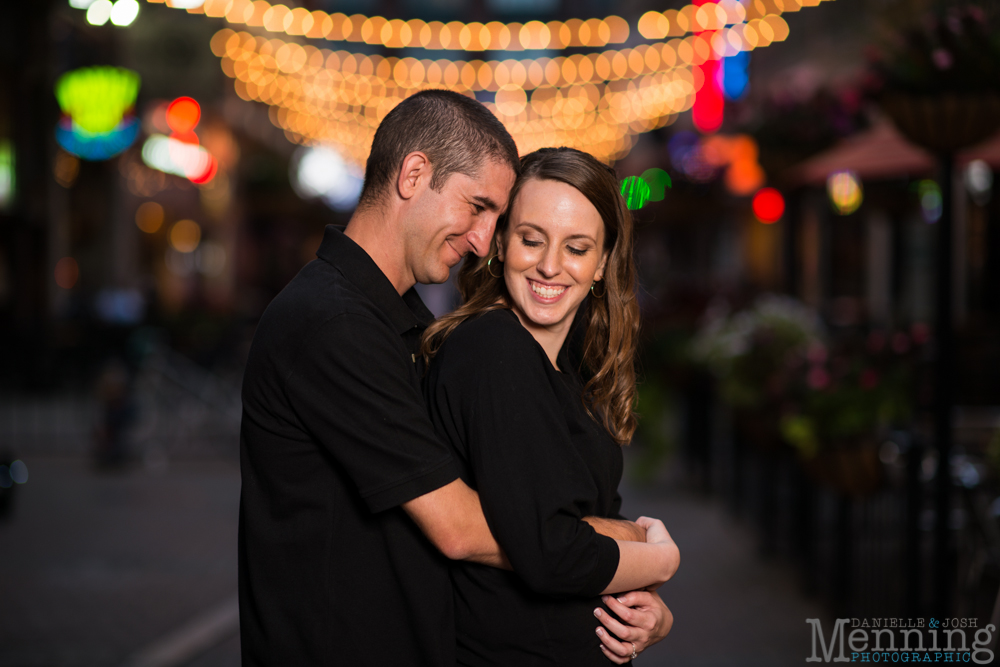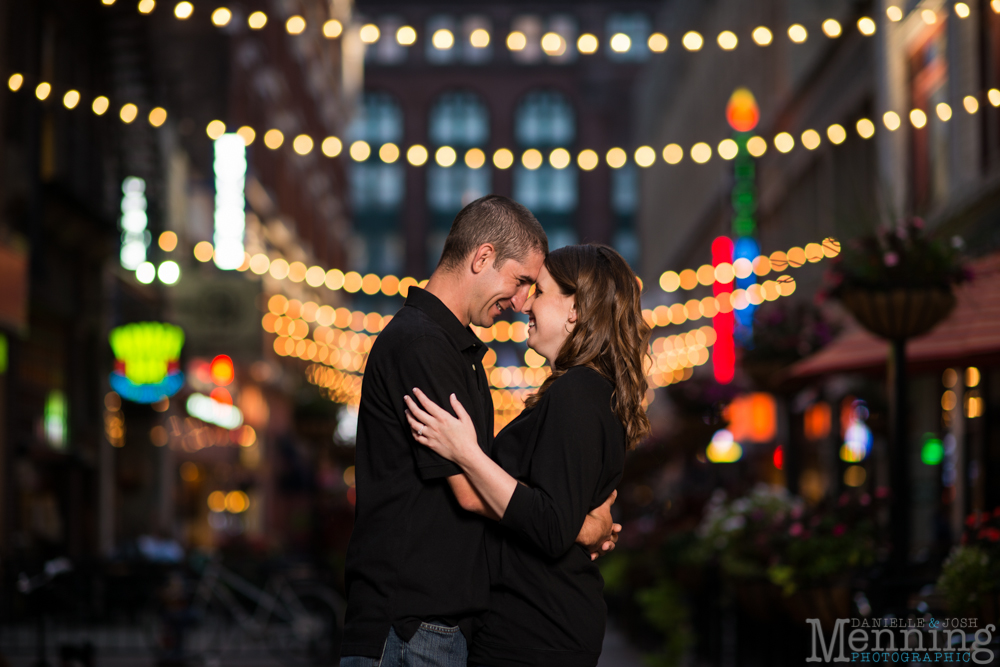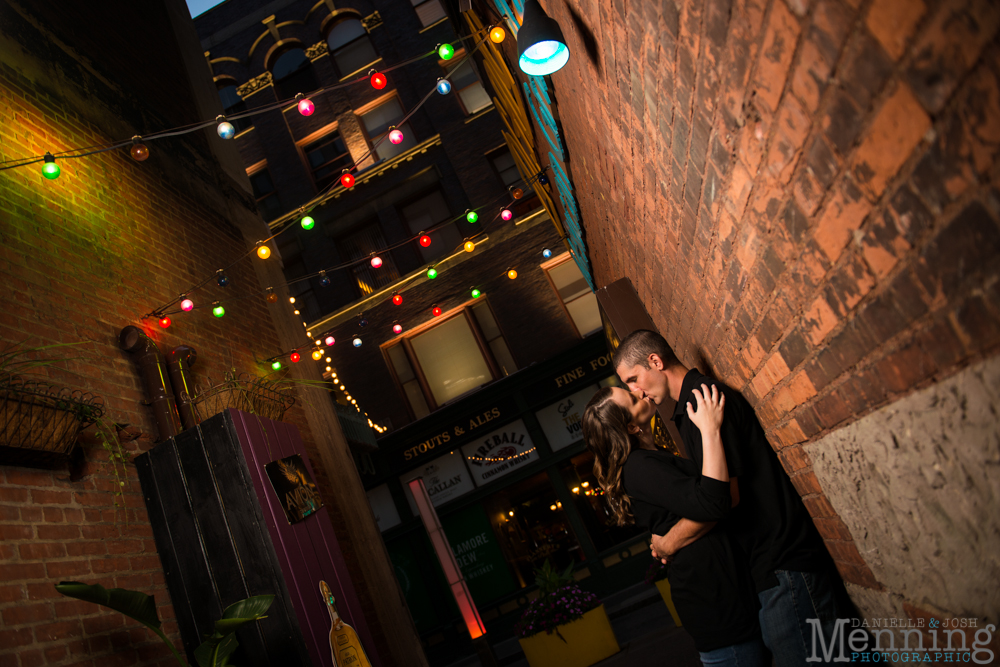 Thanks for a fun night in The Land, Sarah & Joe! We're really excited for your June wedding & know it'll be a blast.