Tara & Chris enjoyed a beautiful wedding day in August; they went to the chapel in Boardman Park, got married, and had a blast with their family & friends at their wedding reception at Mr. Anthony's. Tara looked like a beautiful princess & Chris said that seeing her walk down the aisle was "more beautiful than he had imagined." We're glad we got to be a part of the day & witness these two start their forever together. Josh started his day off with the guys at The Blade for a hot shave. He said they were all making the barber laugh so much that he had to tell them to stop making jokes since he had a really sharp blade in his hand.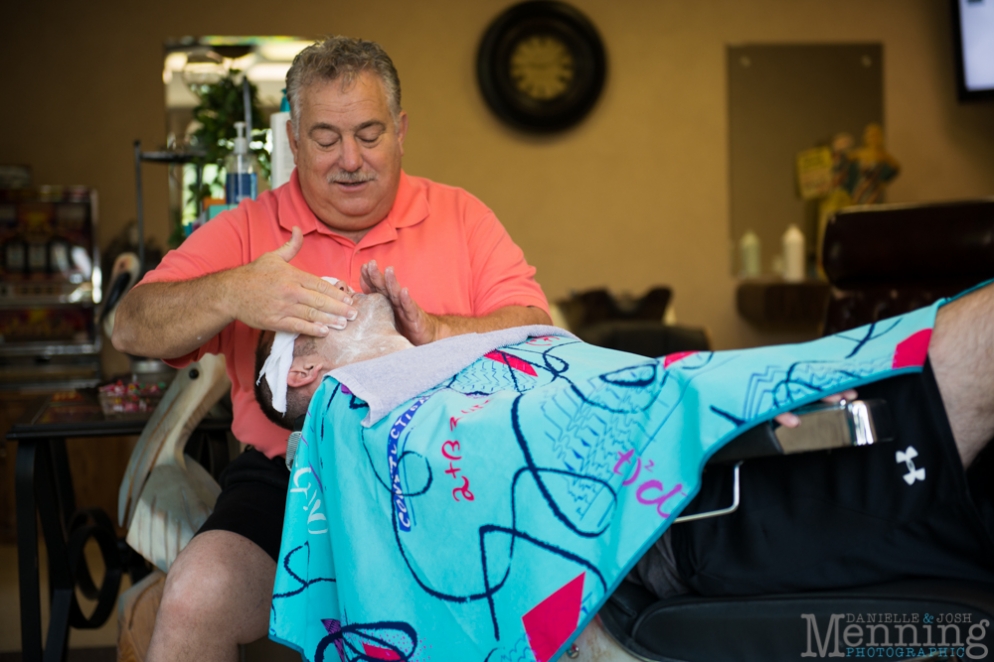 I was with Tara & the bridesmaids & moms at Arlante Salon in Poland.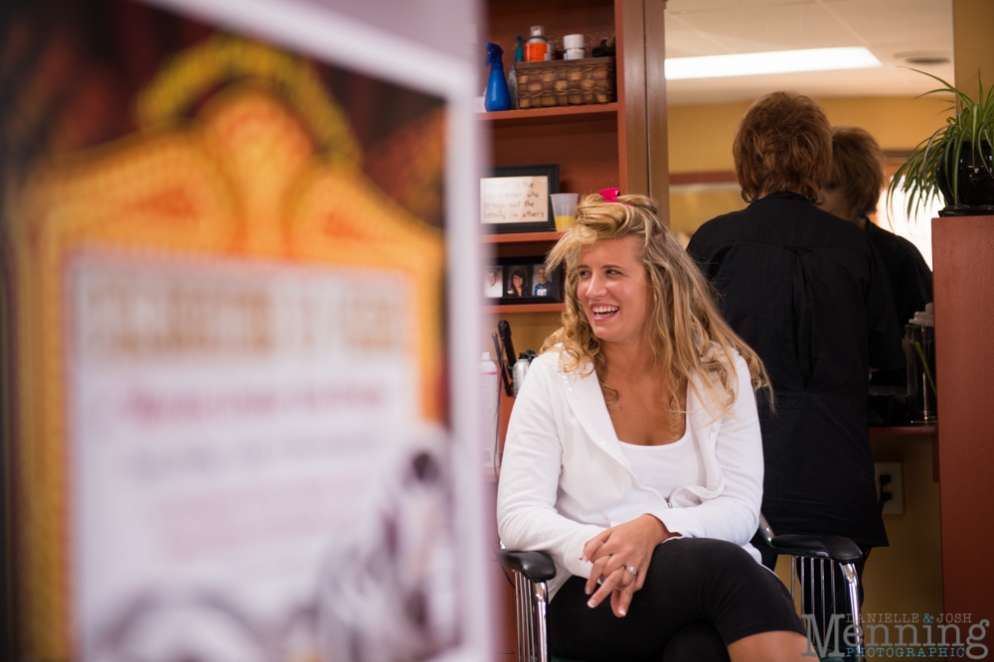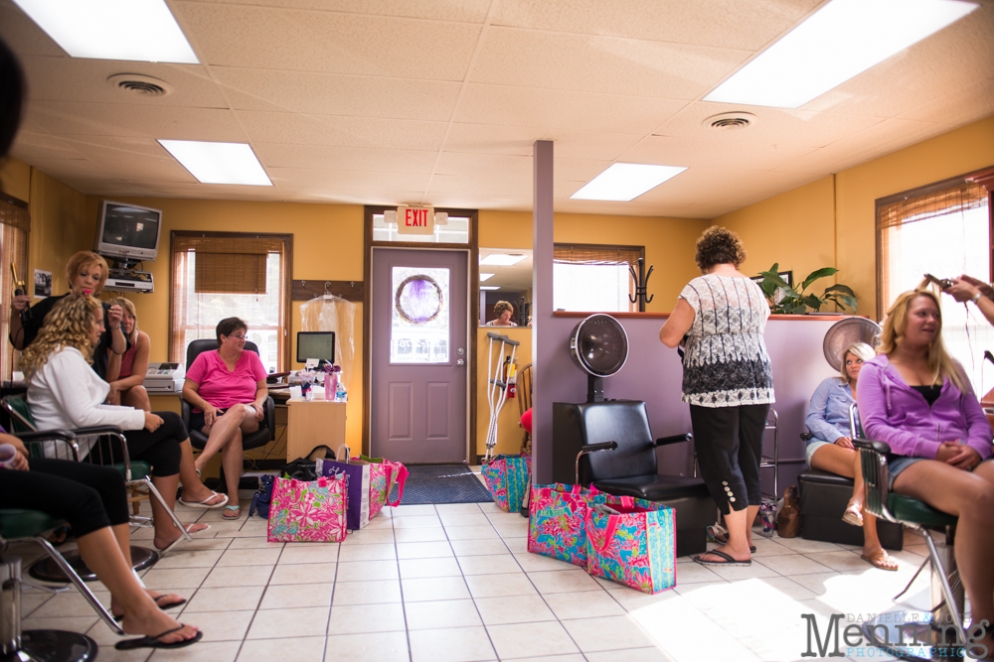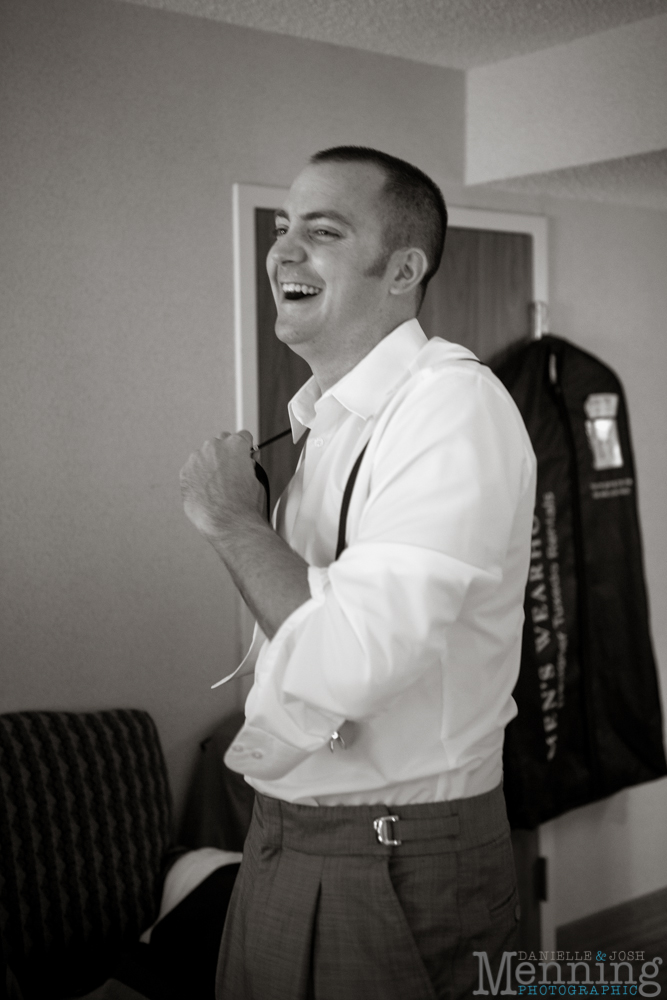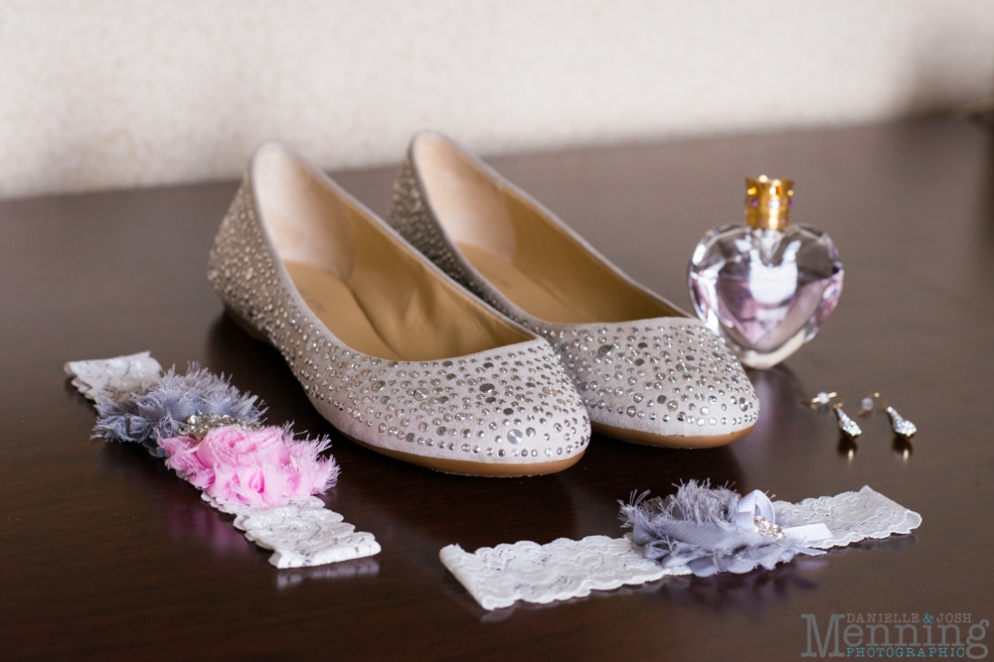 Since the guys and girls were both at the same hotel getting ready before the wedding (the Holiday Inn), the groomsmen brought Tara her gift from Chris. They  all decided they wanted in on it & made her read the letter Chris wrote out loud. Tara resisted at first because she didn't want to get too emotional, but they pressured her & she made it through the letter without crying.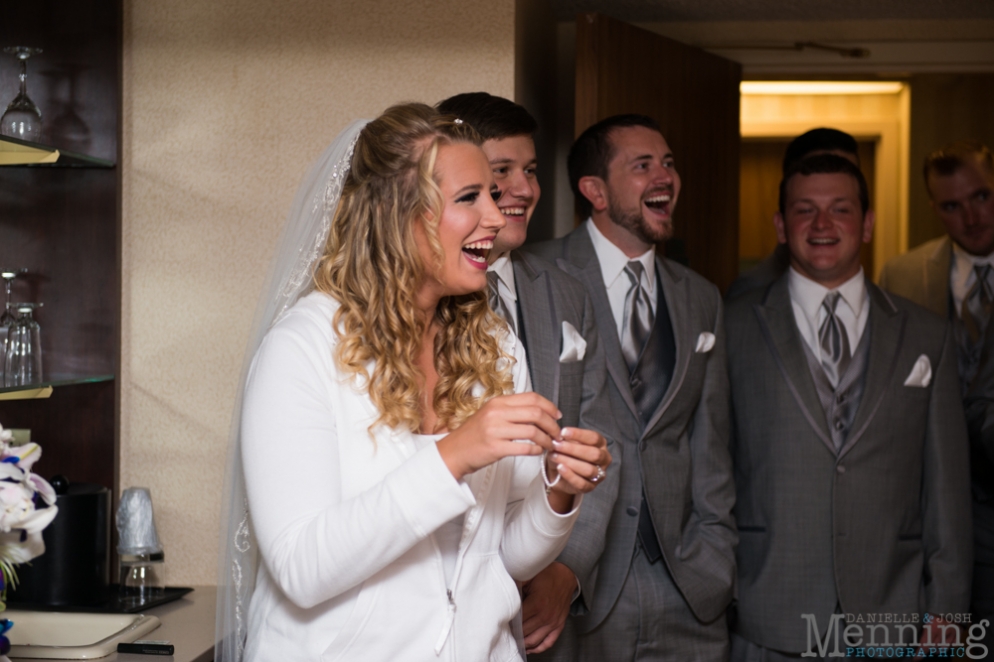 Chris' wedding day gift to Tara was a beautiful Tiffany & Co. bracelet.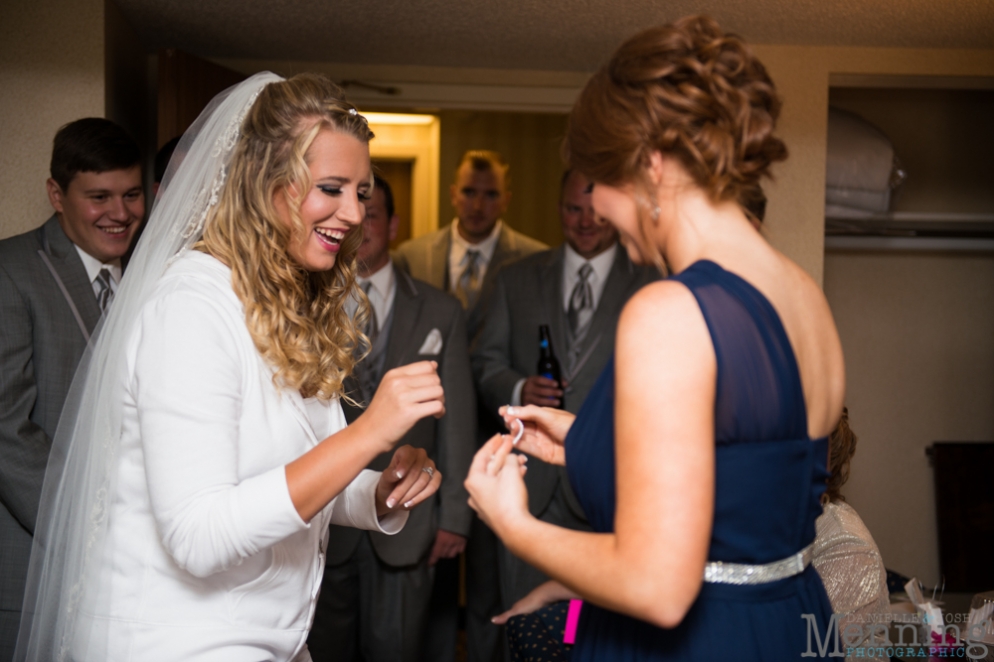 Tara got her gorgeous gown at Jacqueline's Bridal.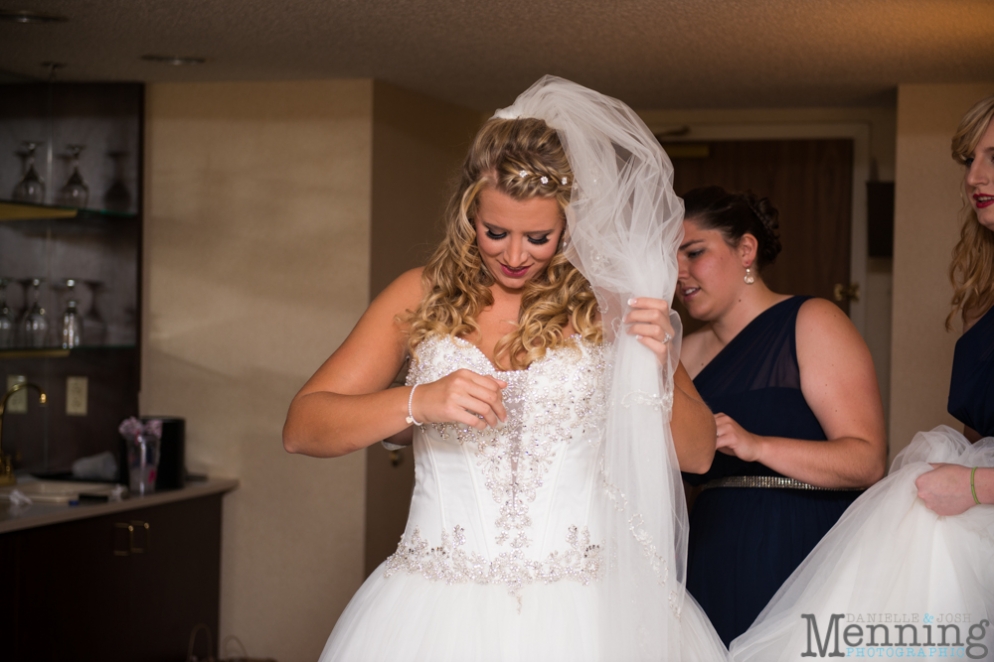 You know your Matron of Honor/best friend is a real keeper when she'll rub wax on the jewels on your dress so your hair and veil won't stick to them.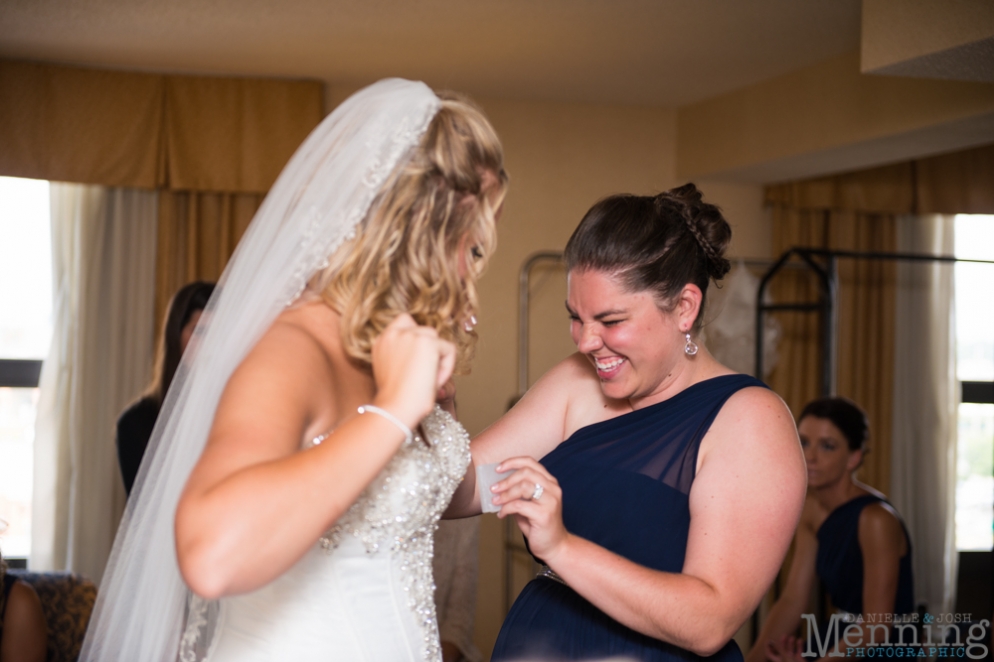 Meanwhile, at St. James Meeting House, the ring bearer was taking a quick snooze.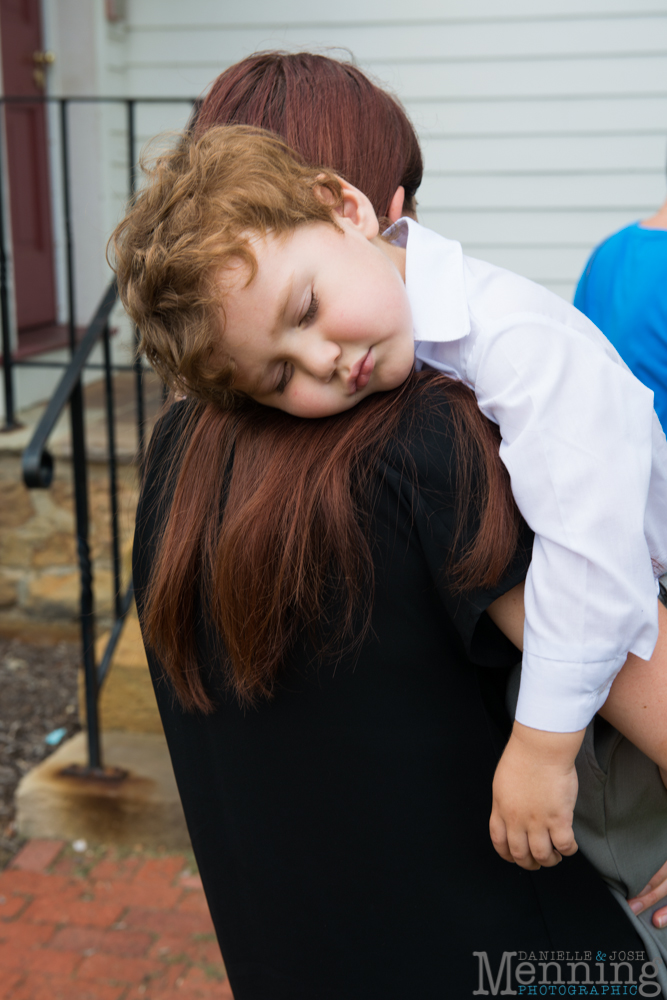 And Tara & her girls rode their trolley to the church. The trolley is through Jubilee Limousine.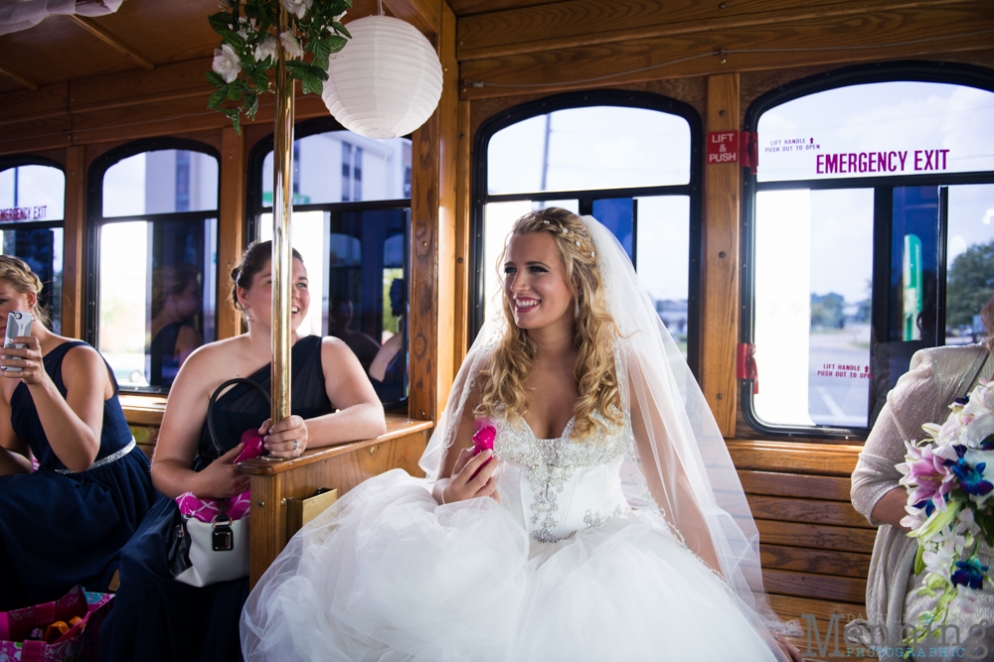 Chris' mom & Tara's mom just before the ceremony: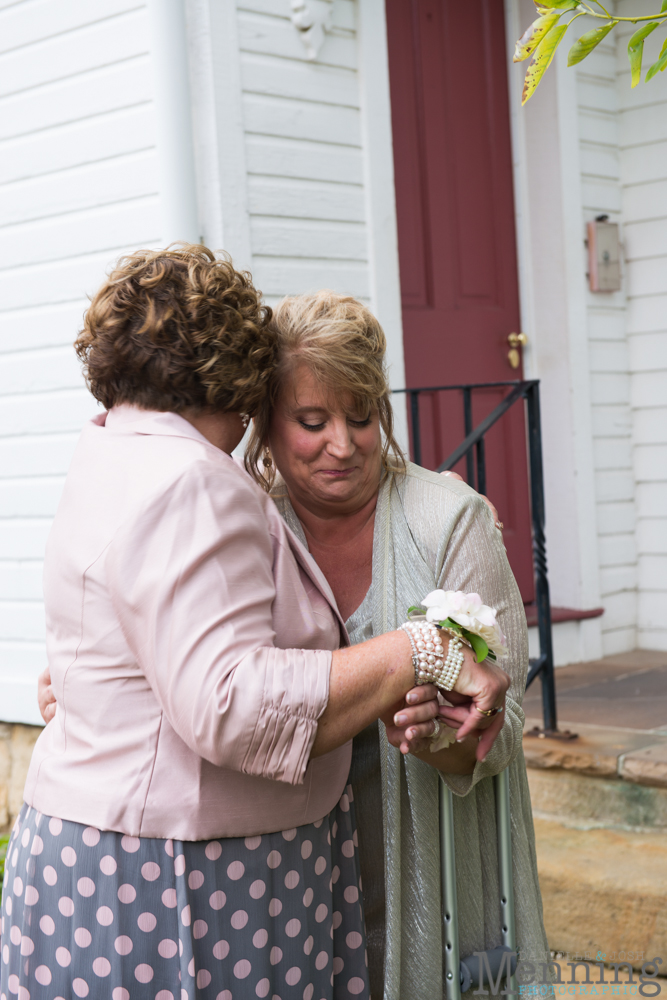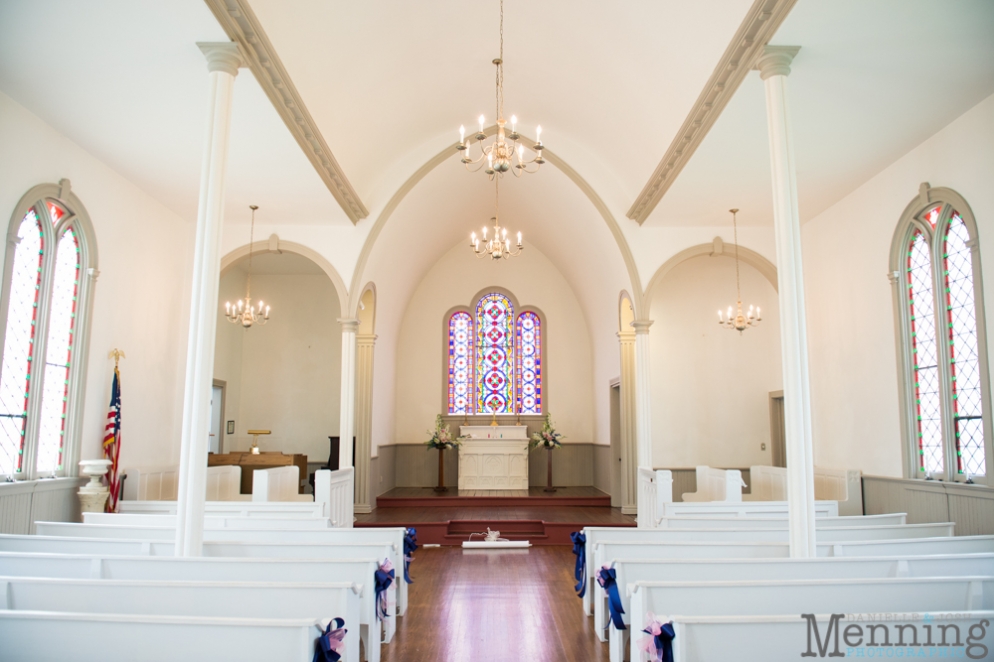 Jenny from The Willows by Wehr did an amazing job (as always!) with the flowers! The Willows by Wehr has a new and awesome location in Columbiana. Check them out!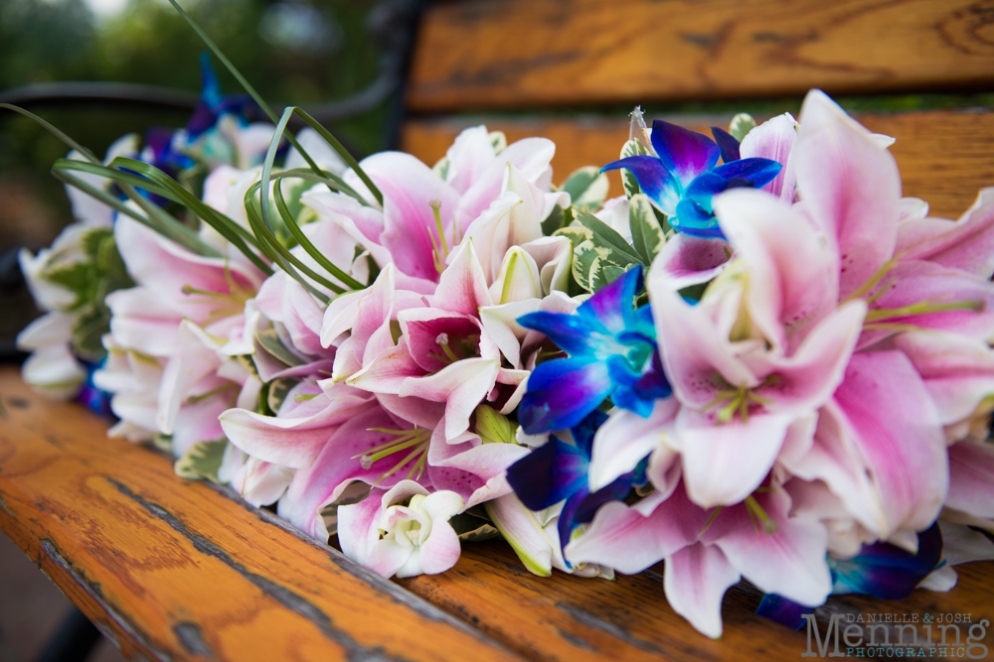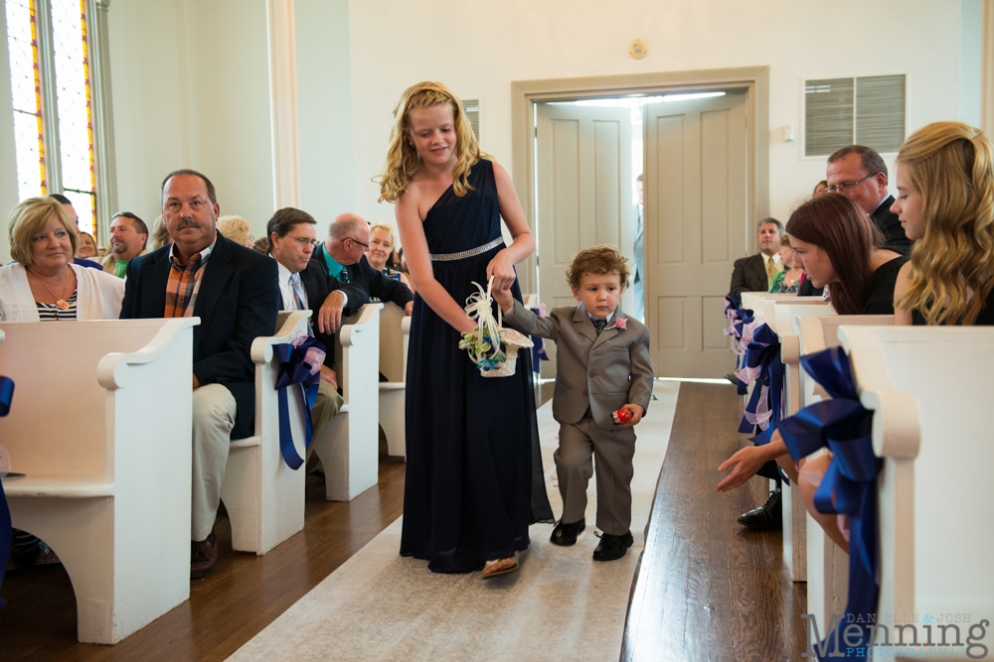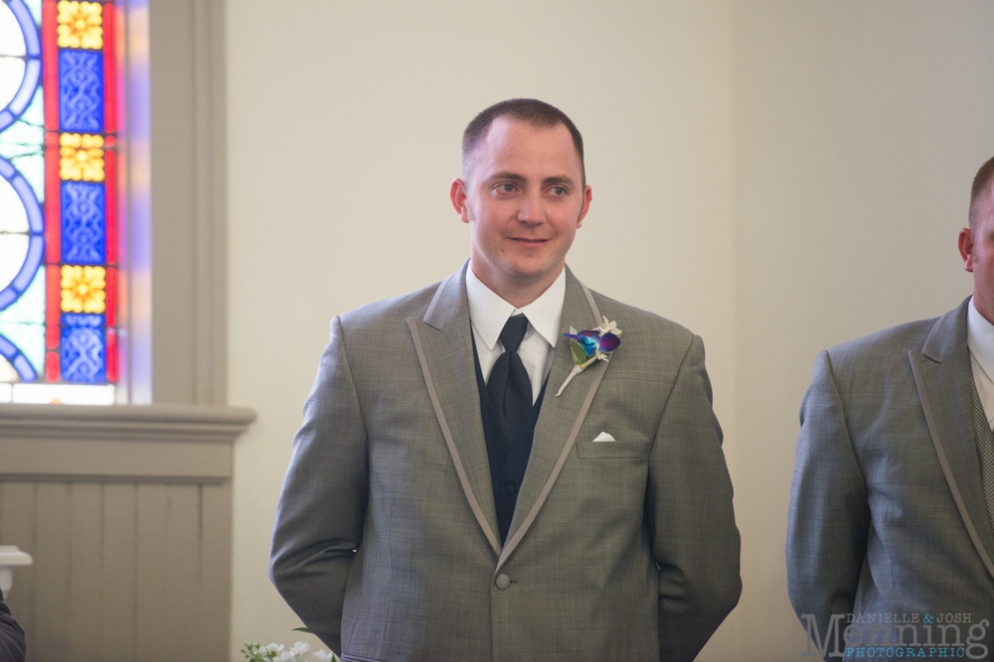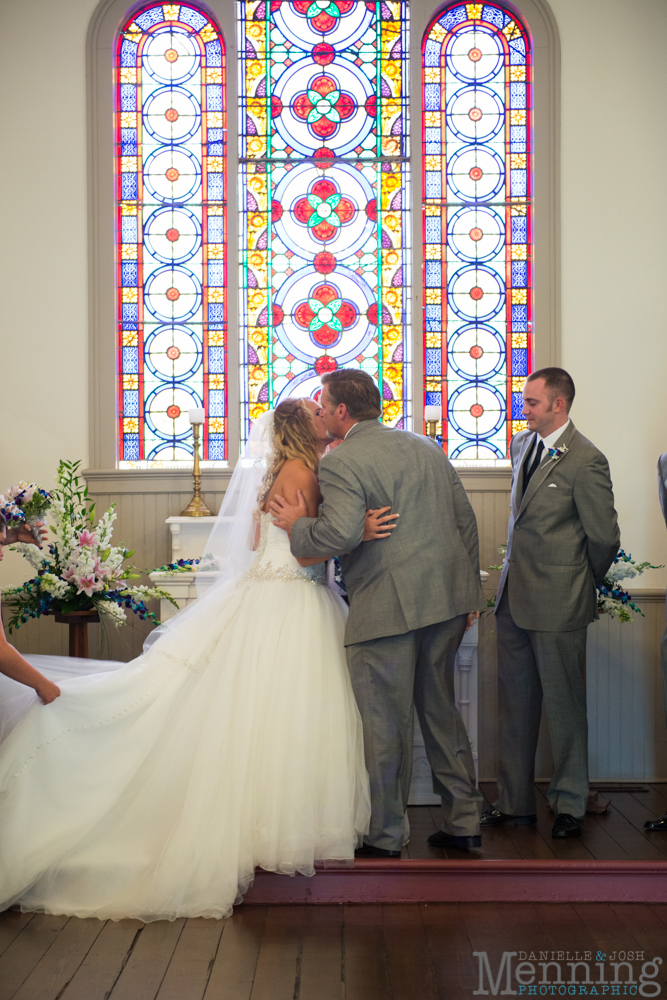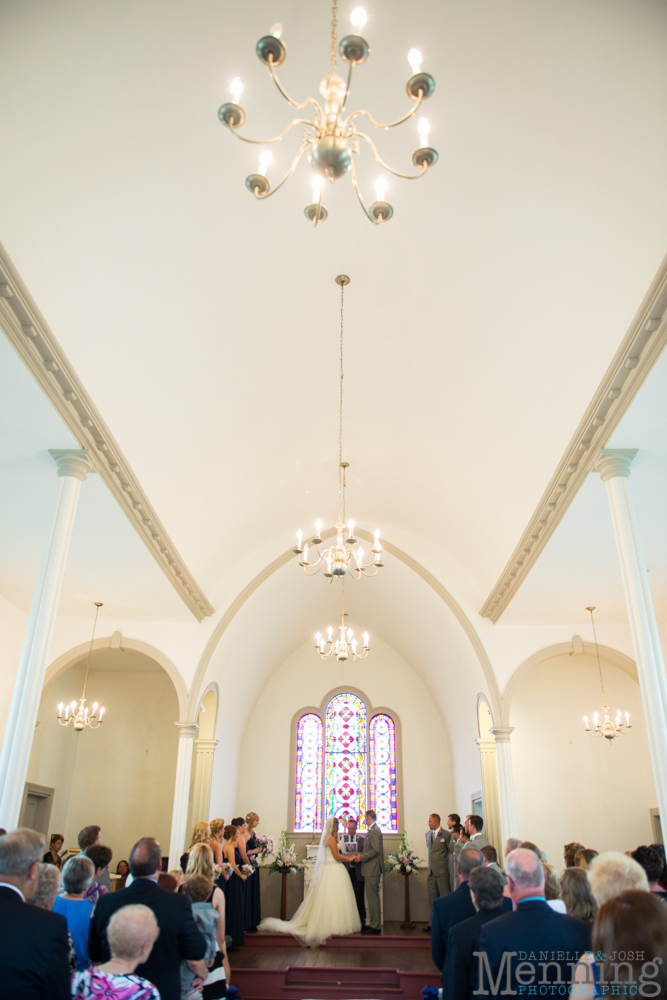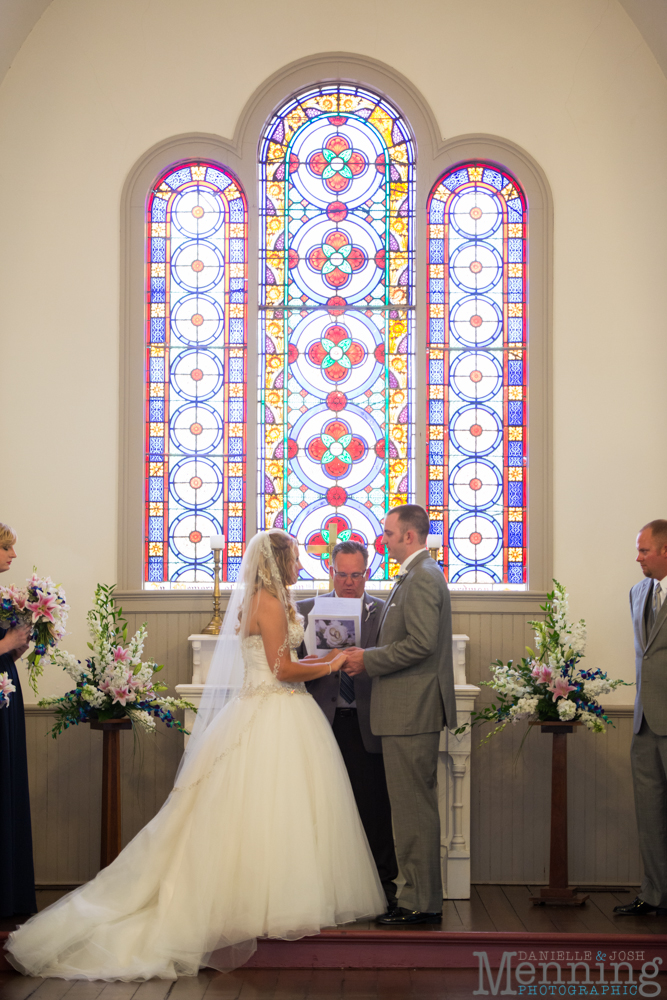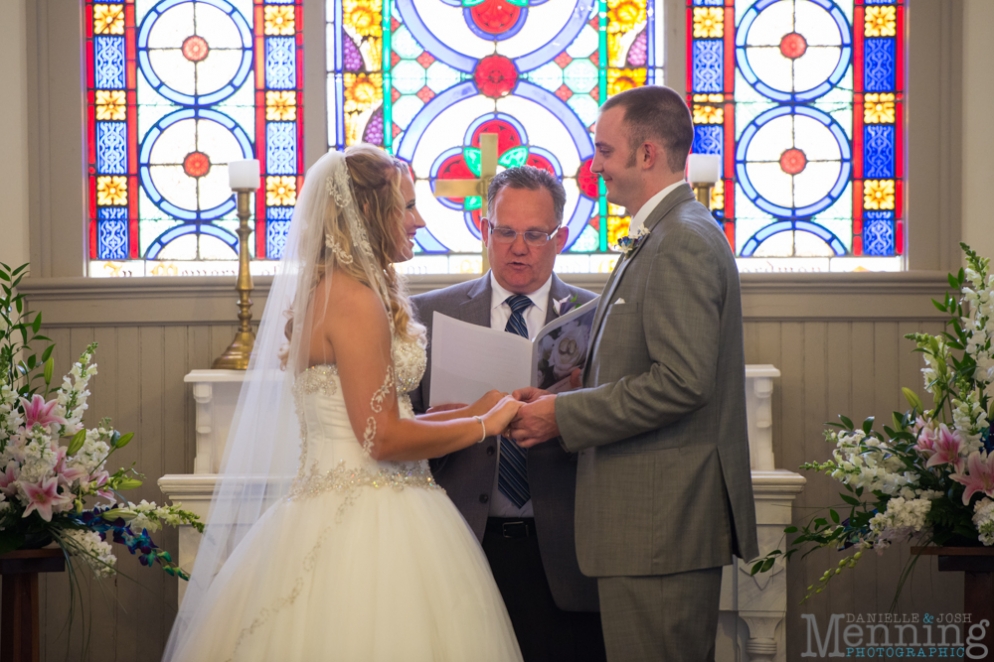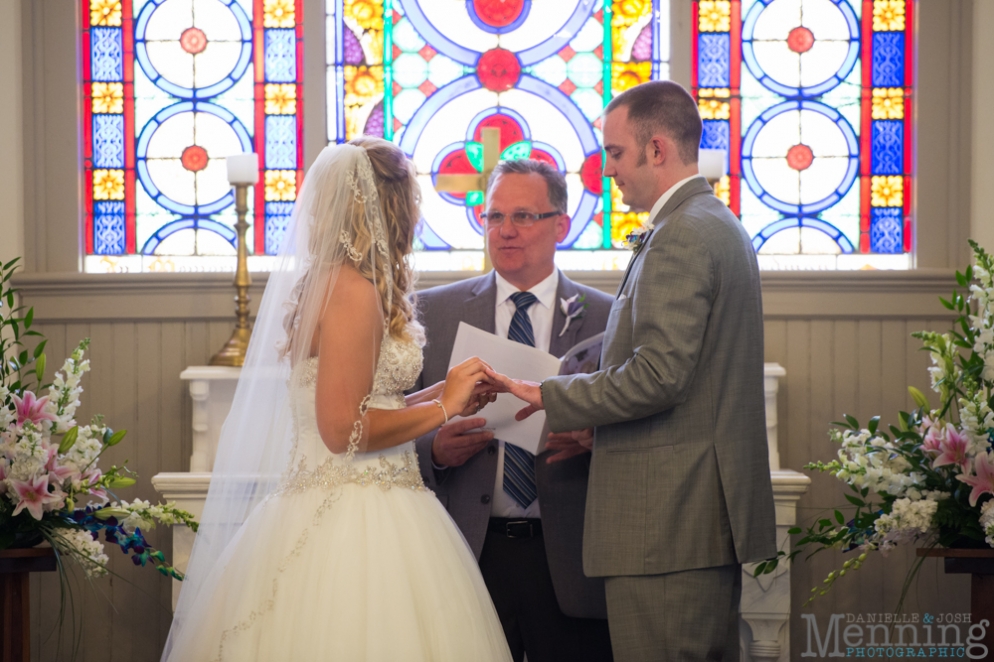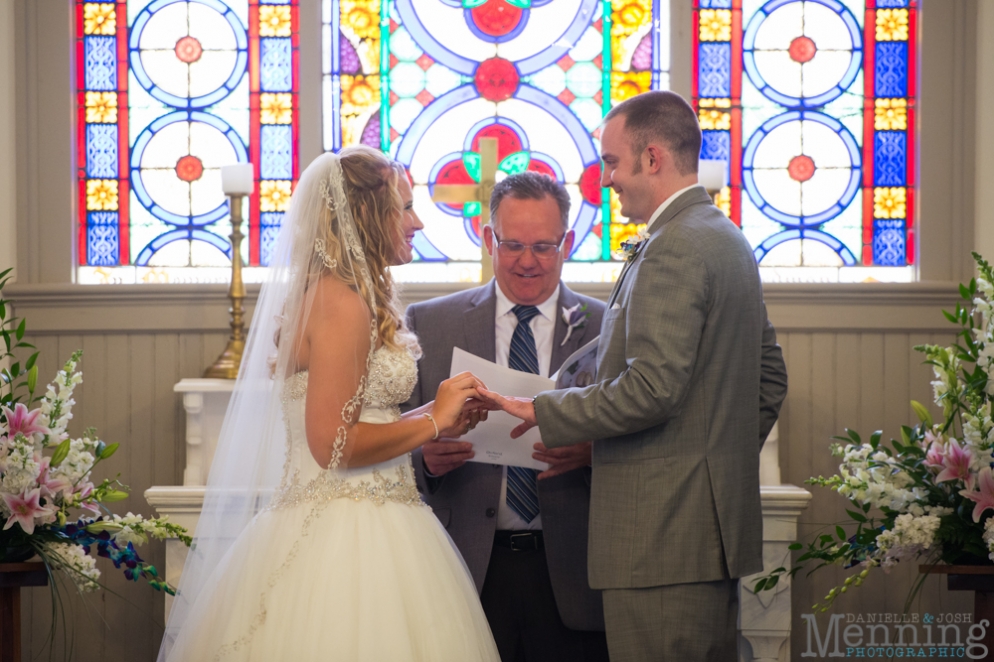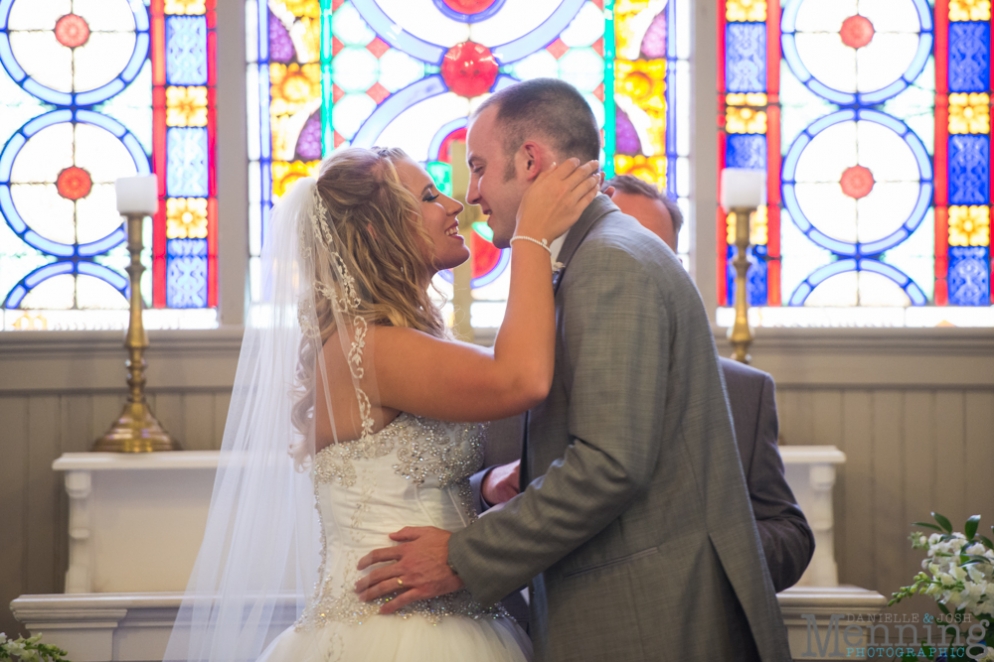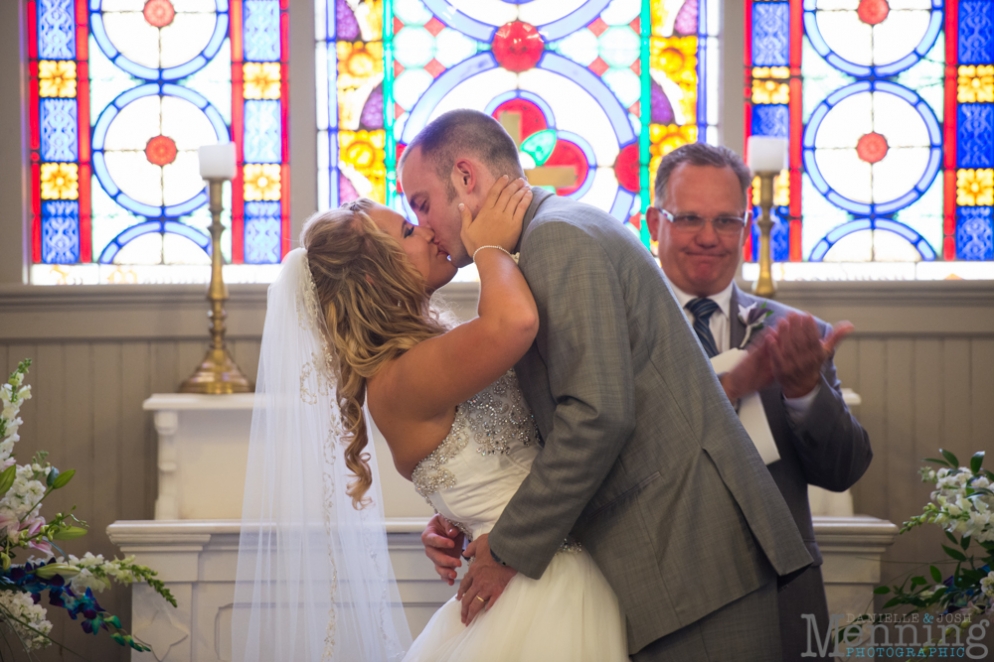 They're married! Yay!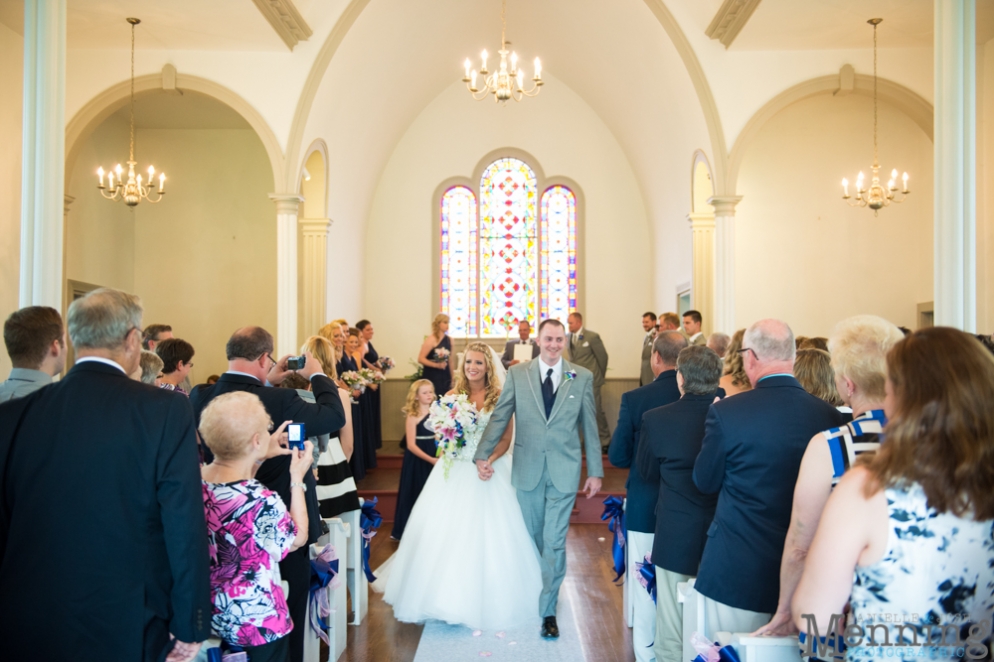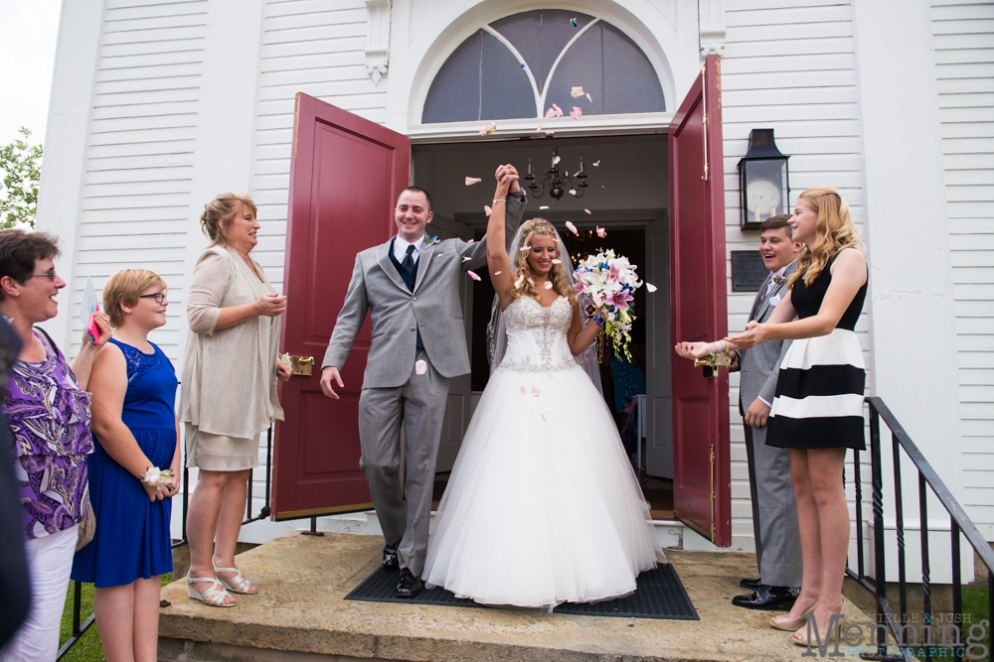 Tara & Chris had rented Stambaugh Auditorium for some photos in between their ceremony & reception. This place holds significance to them because they both attended a lot of events here during their sorority and fraternity days at YSU, which is where/how they met.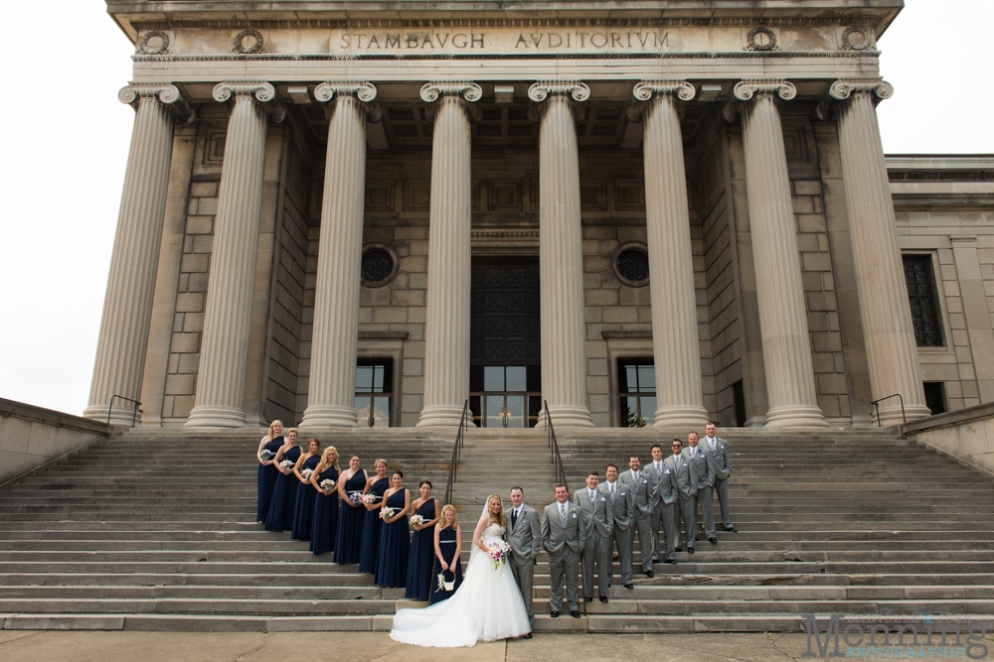 Great looking, classic bridal party! And they were really cooperative and cool to us…always appreciated!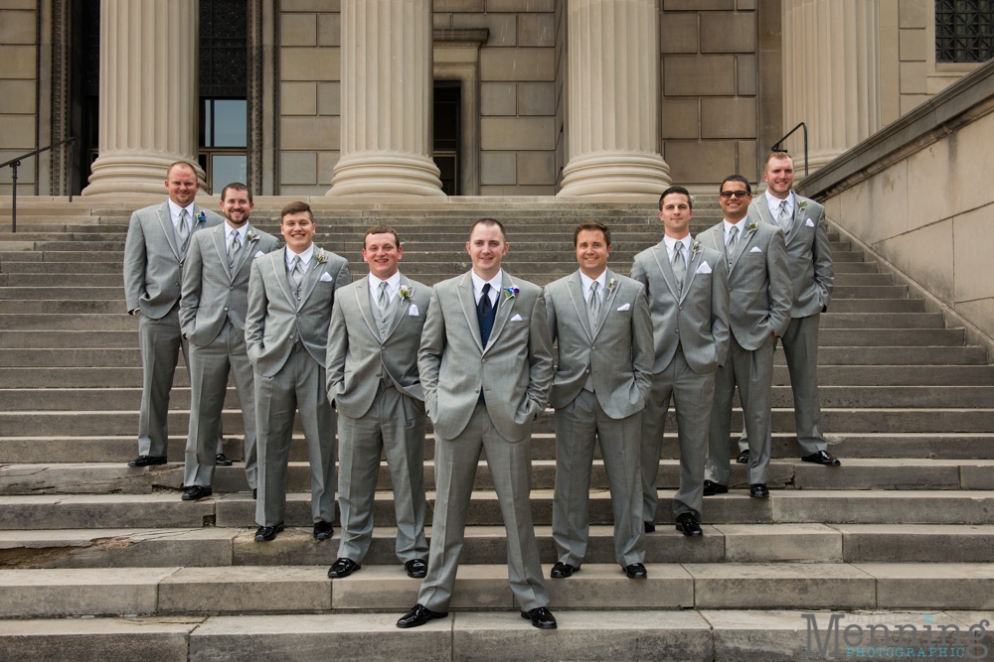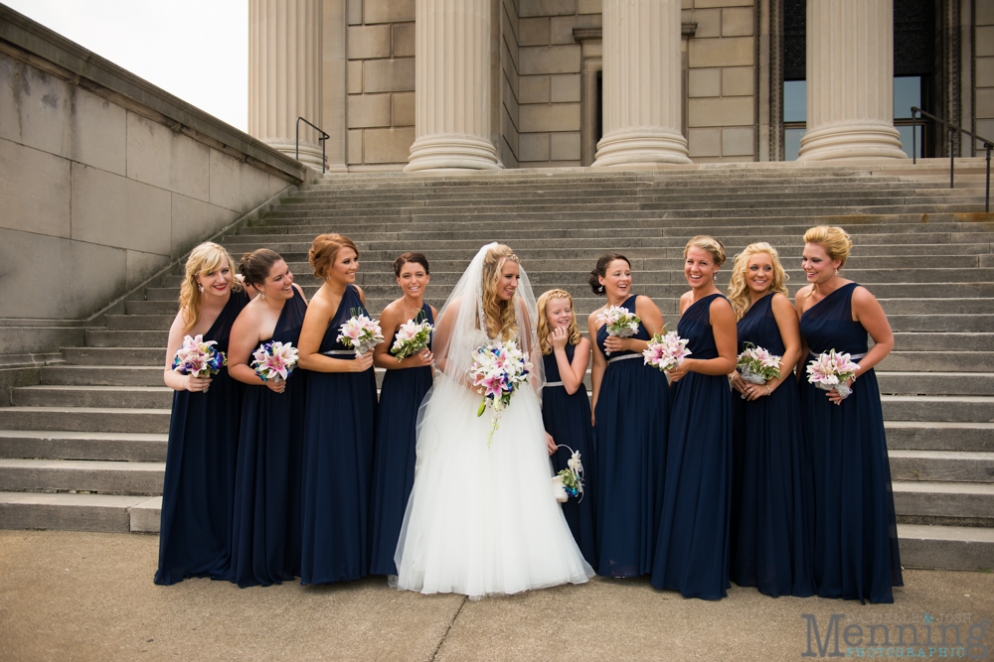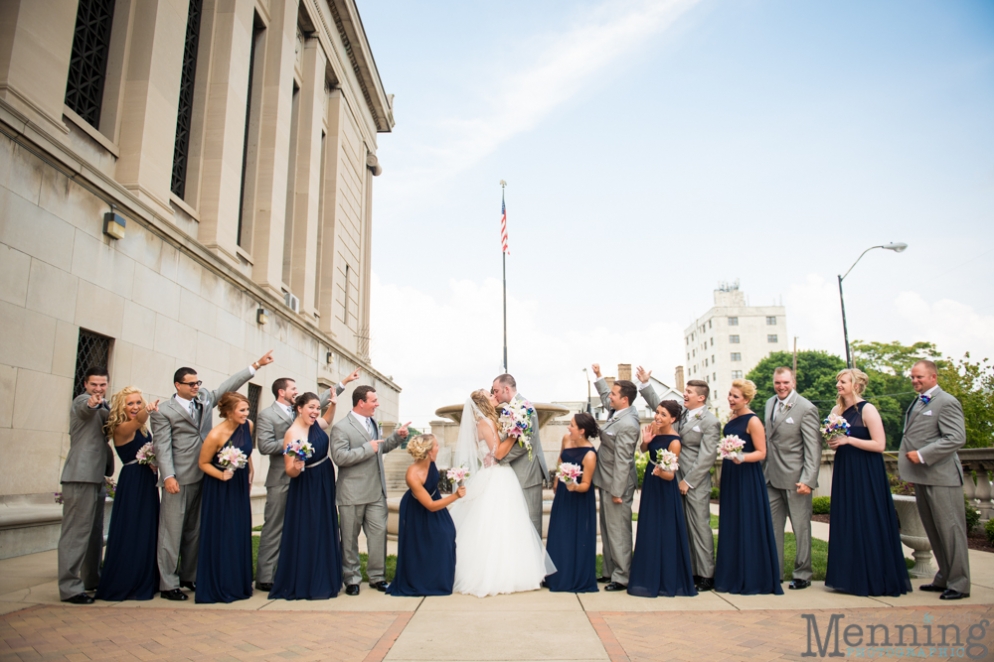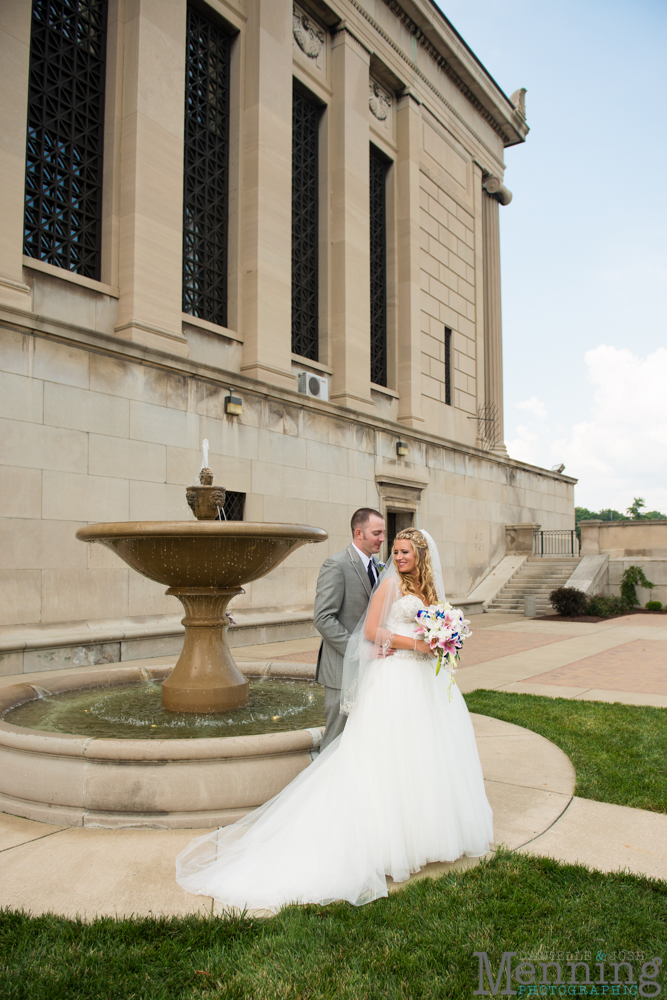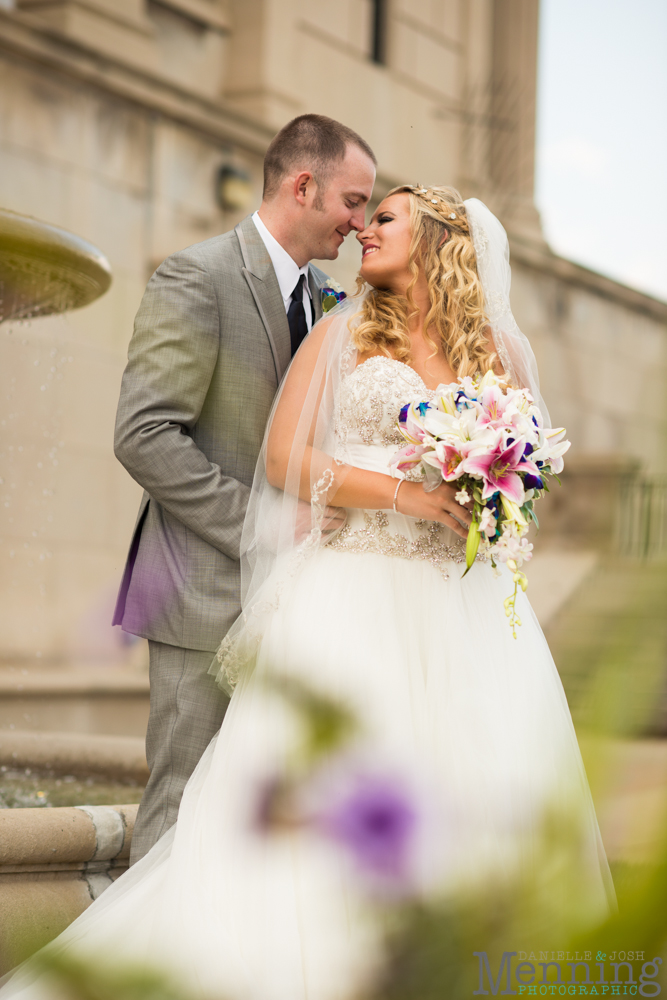 Tara is gorgeous & Chris is smitten.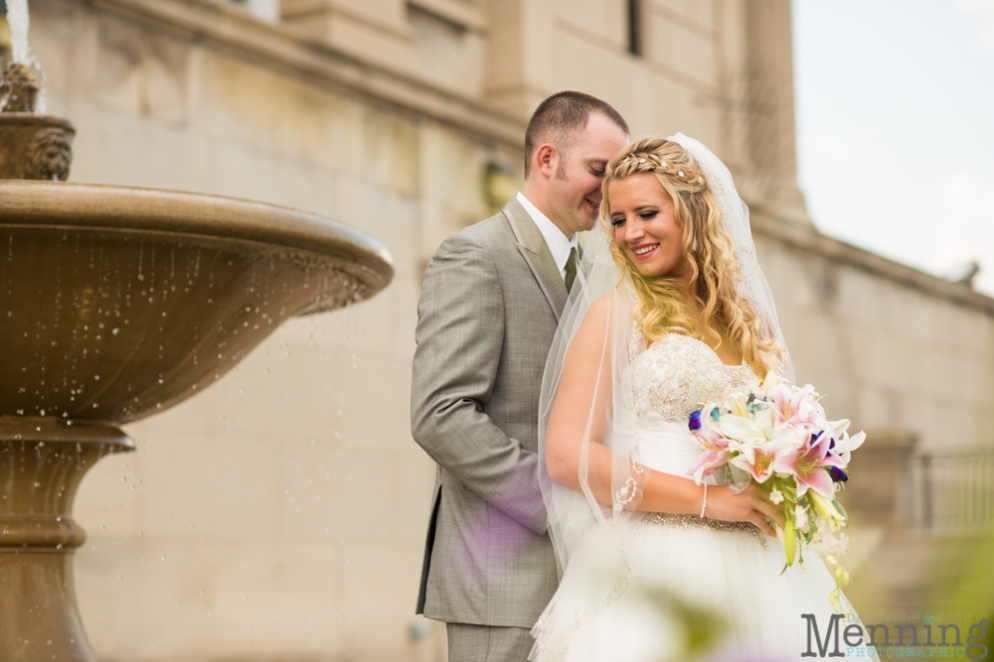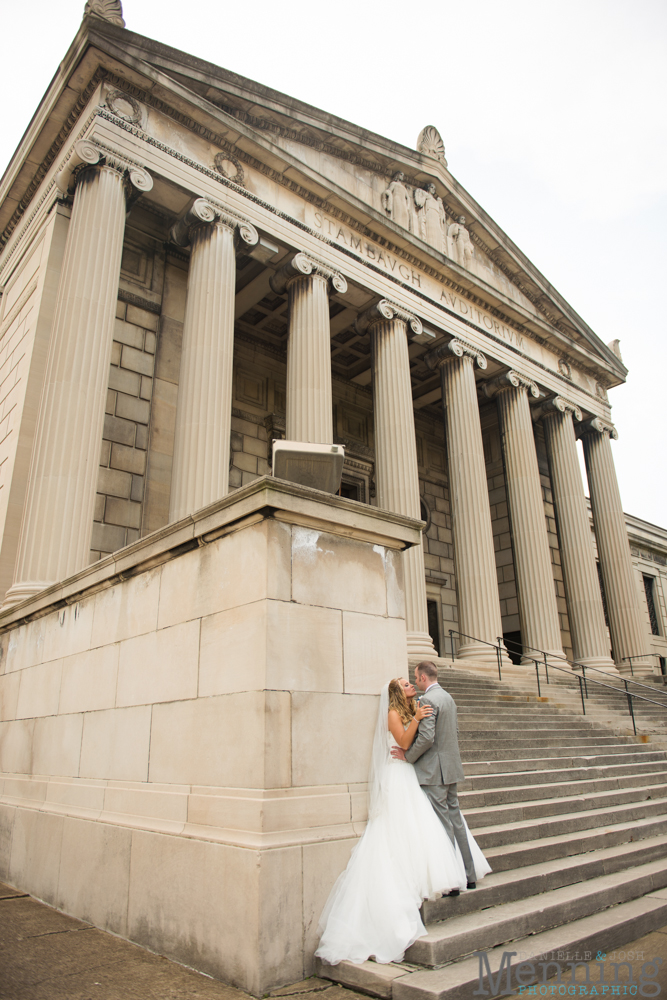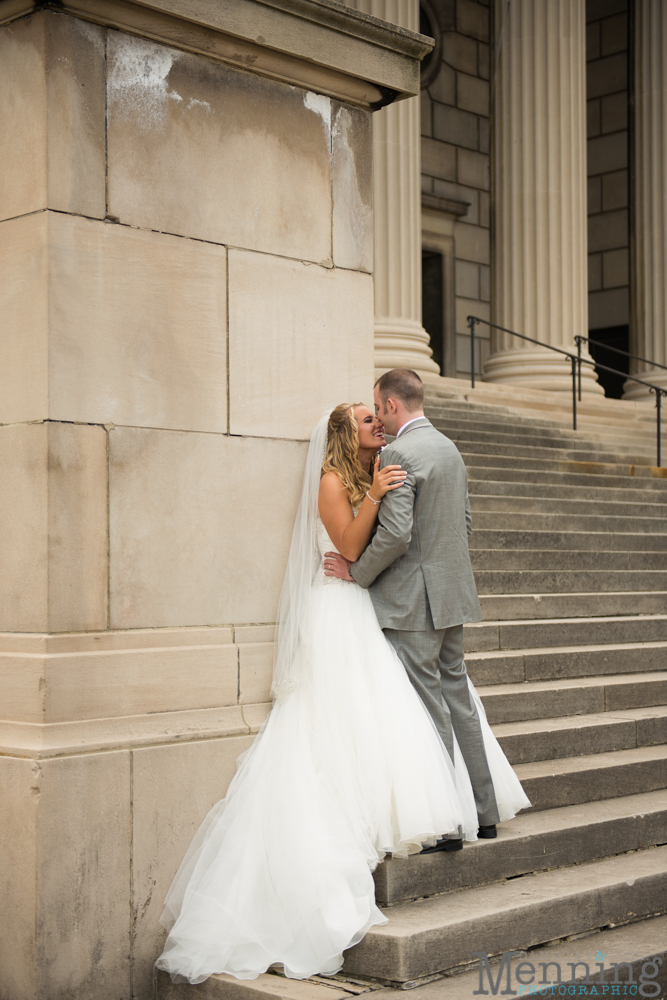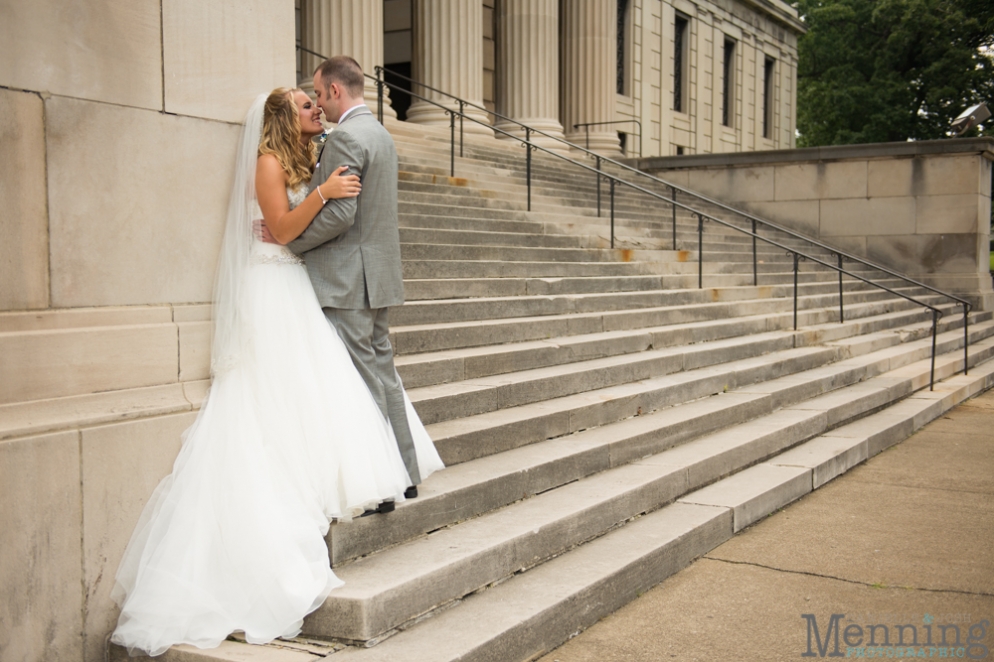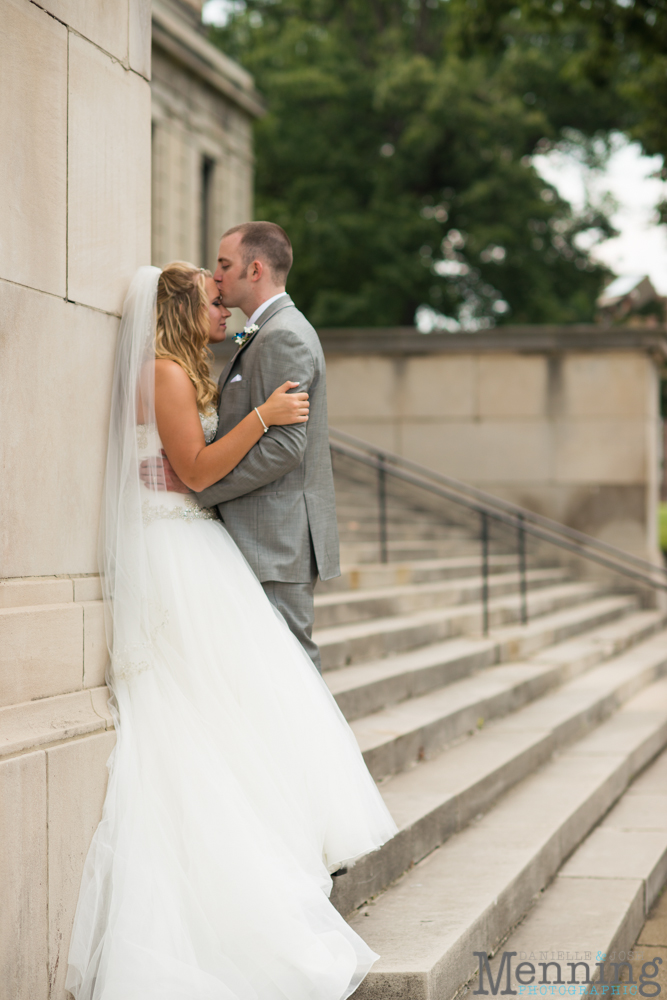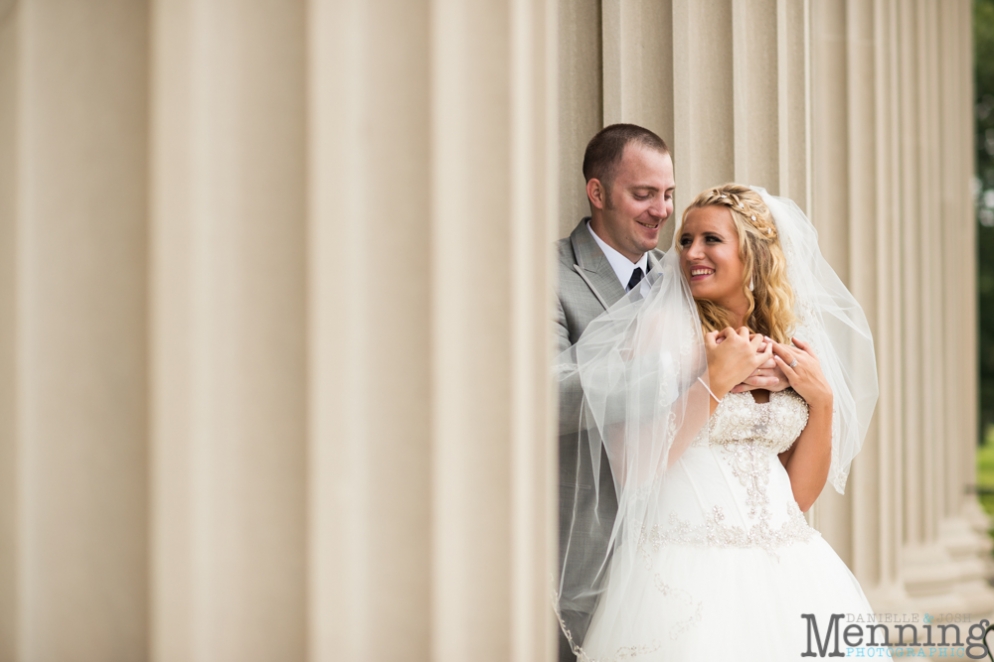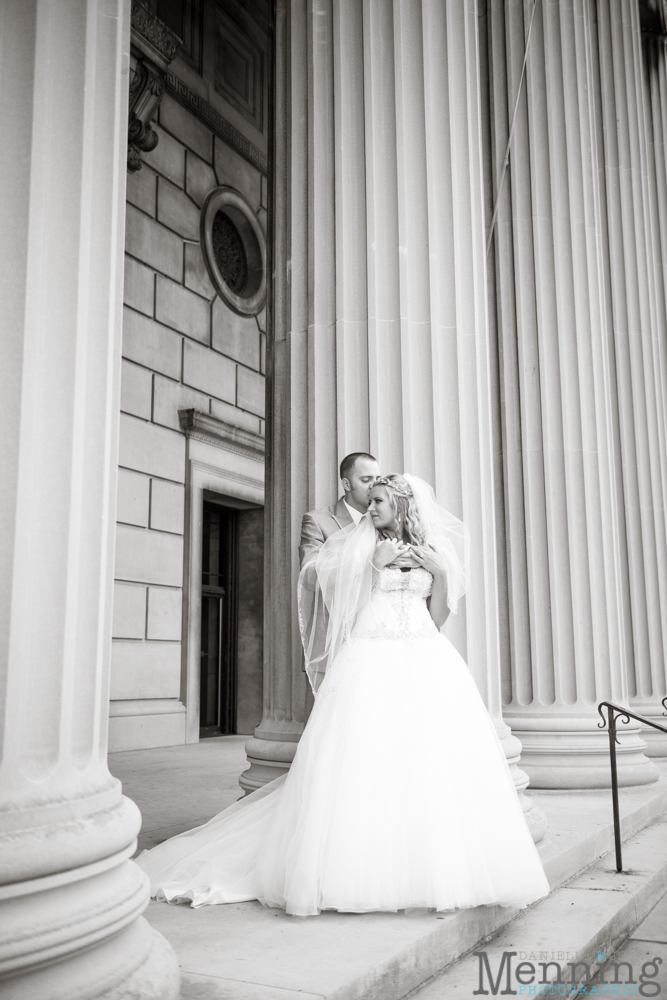 What's desirable about renting Stambaugh for photos on your wedding day is that there are equally stunning indoor and outdoor options so whatever the weather does, you'll have great photo ops.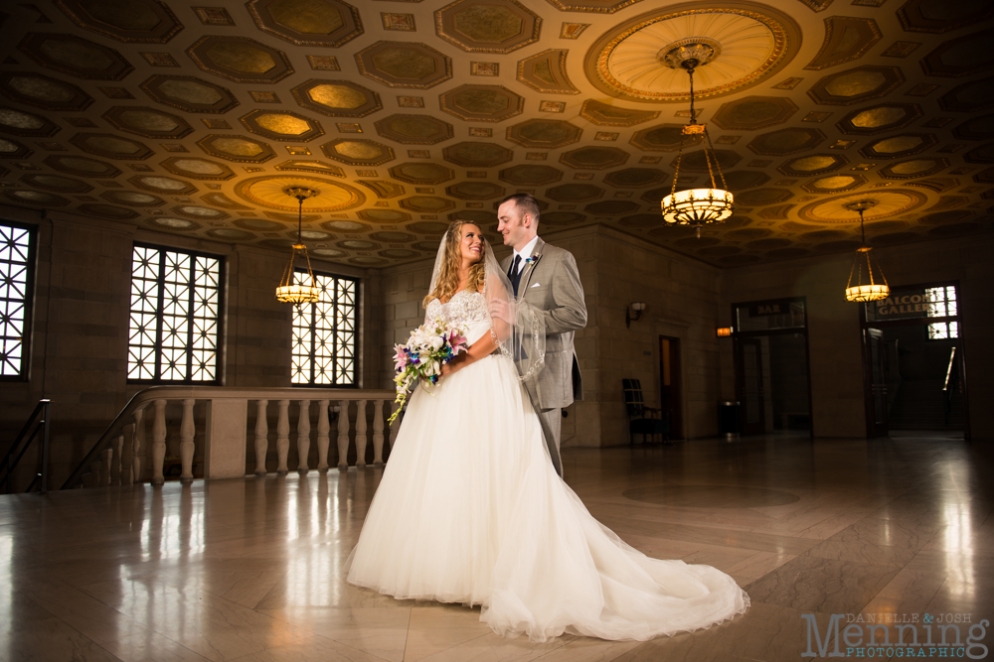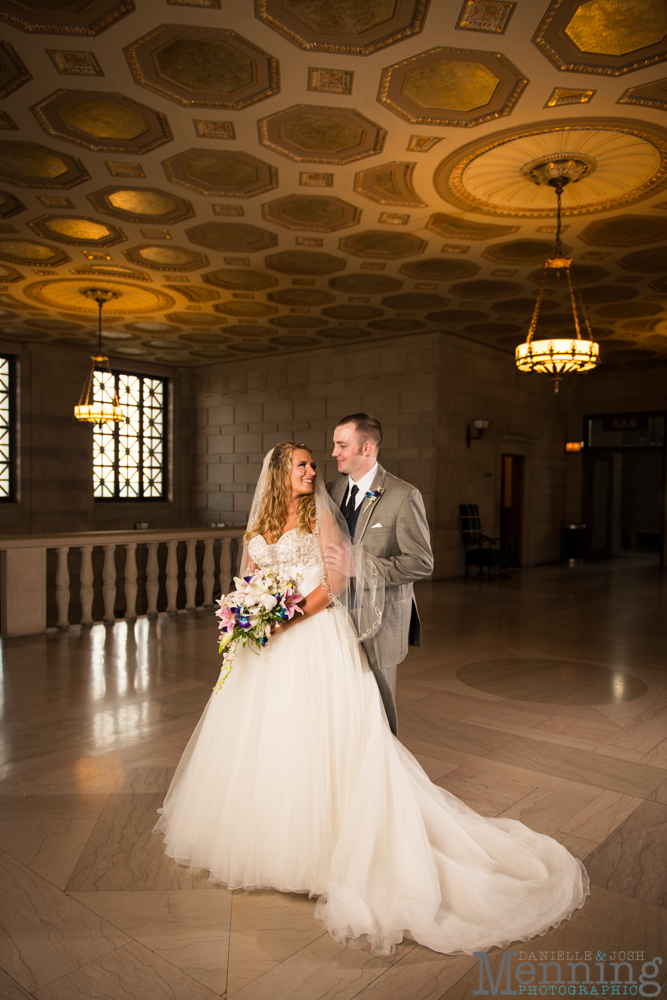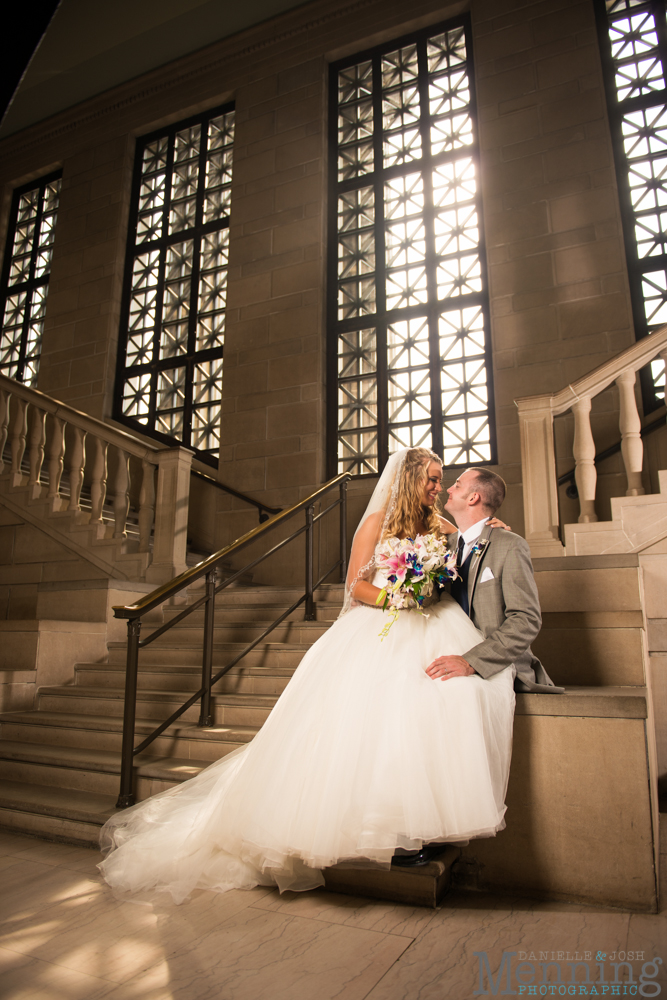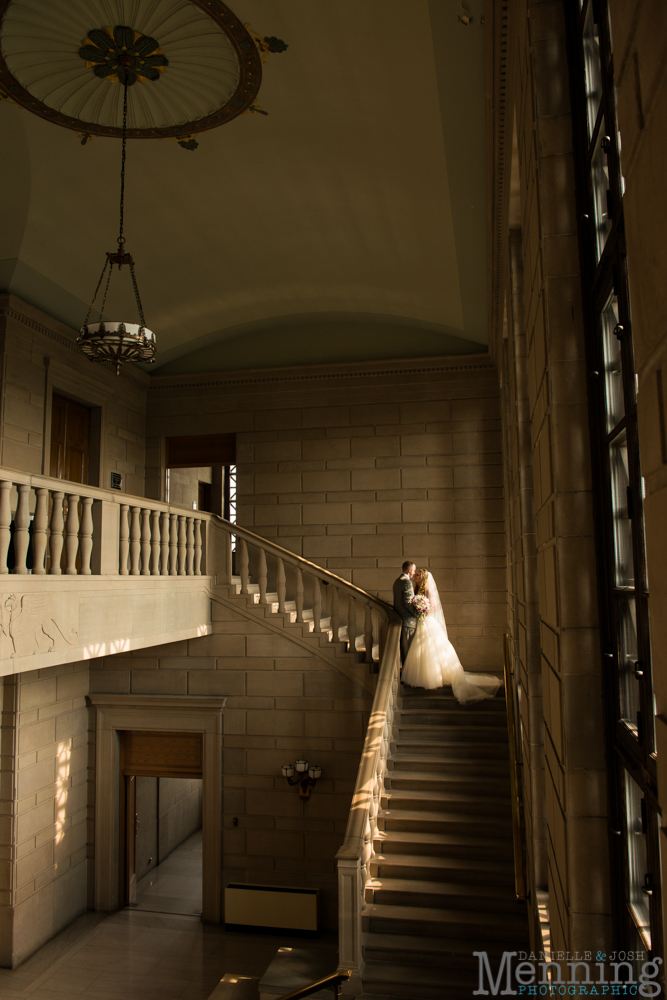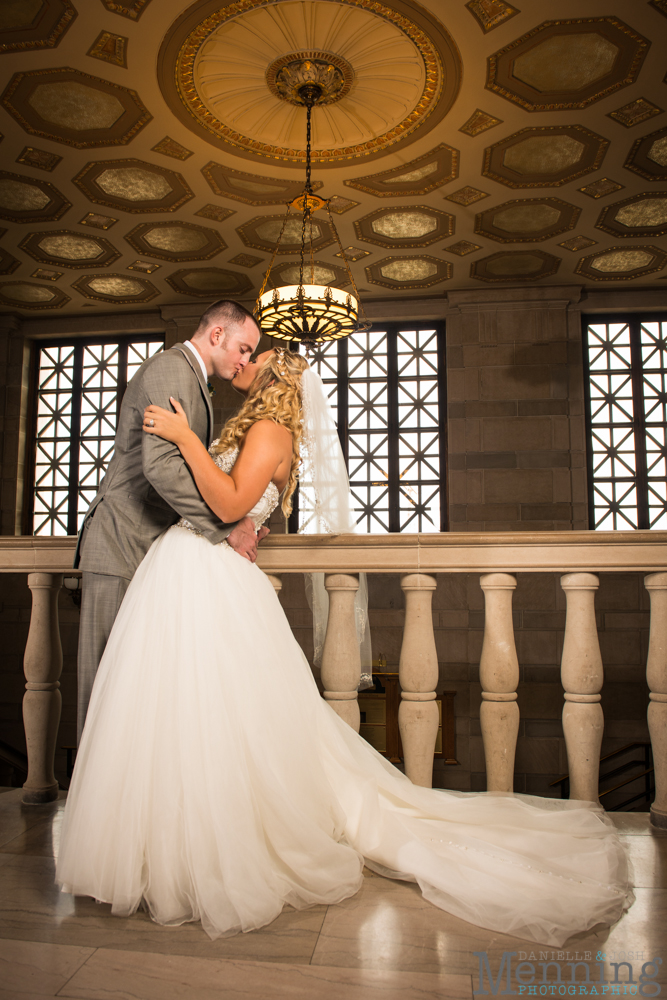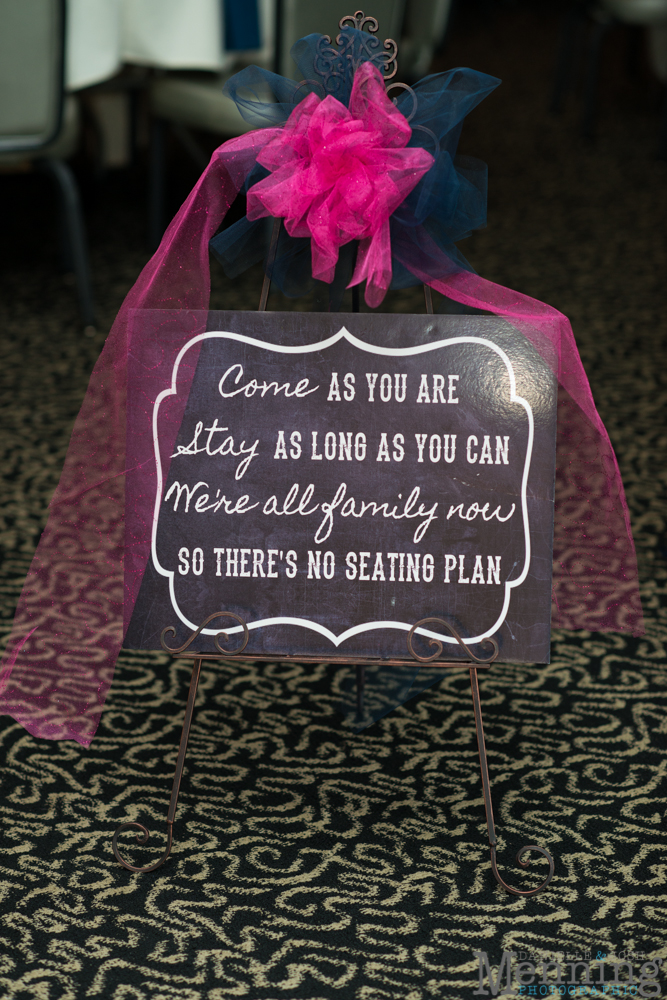 Randy Johnson Pastries crafted the pretty cake.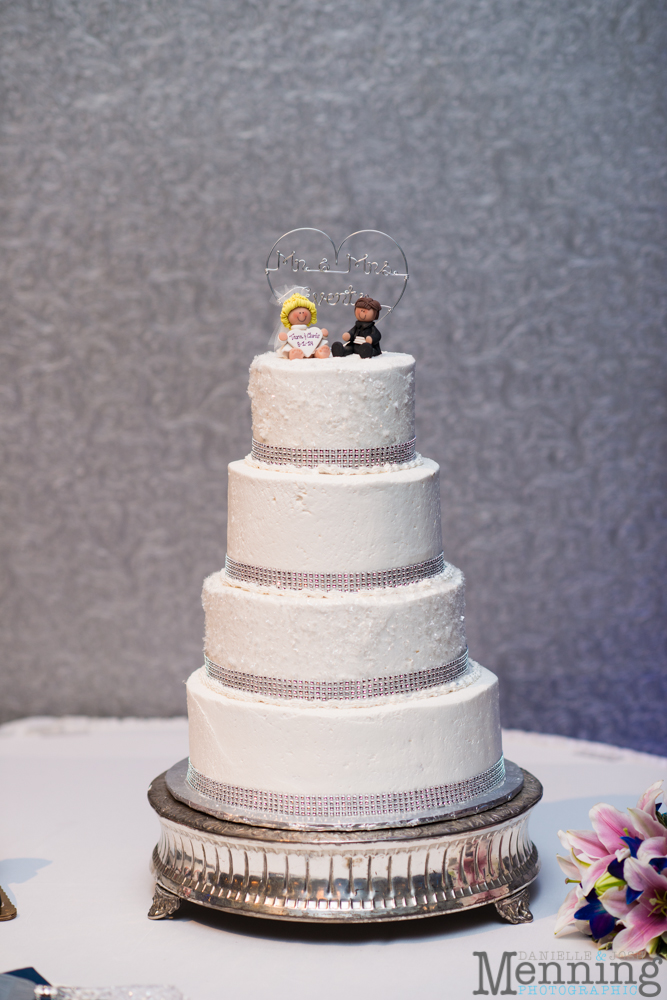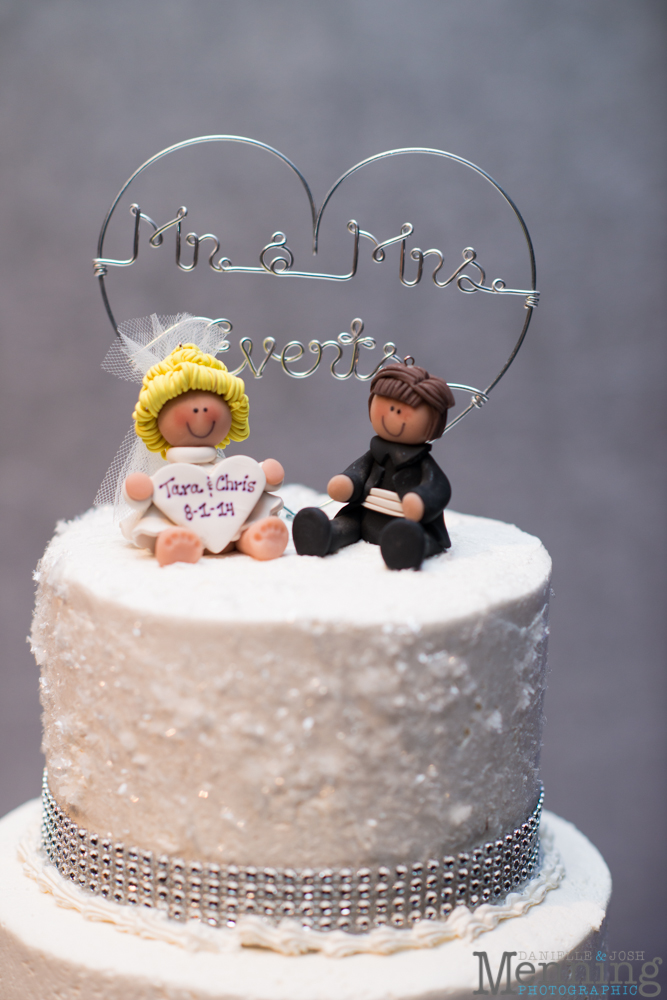 The groom's cake gave a nod to their alma mater. Chris' mom, Pam, made this cake.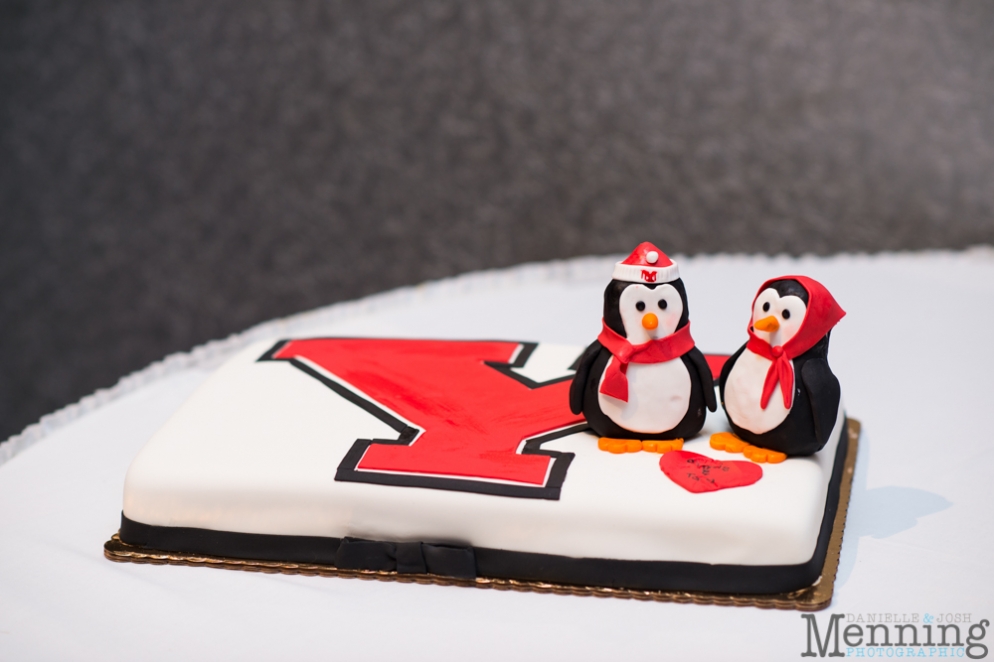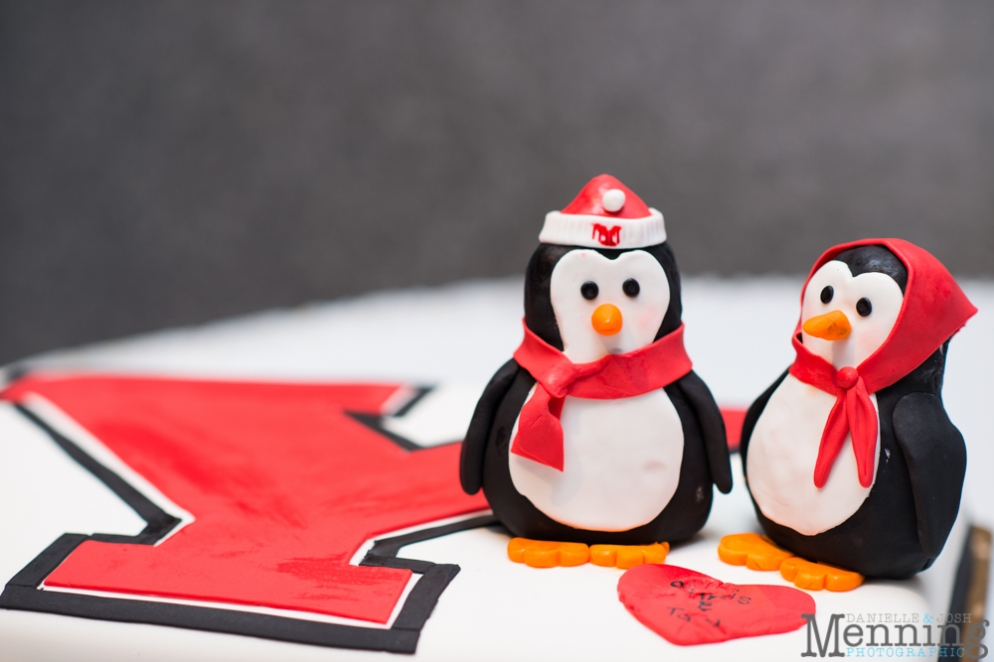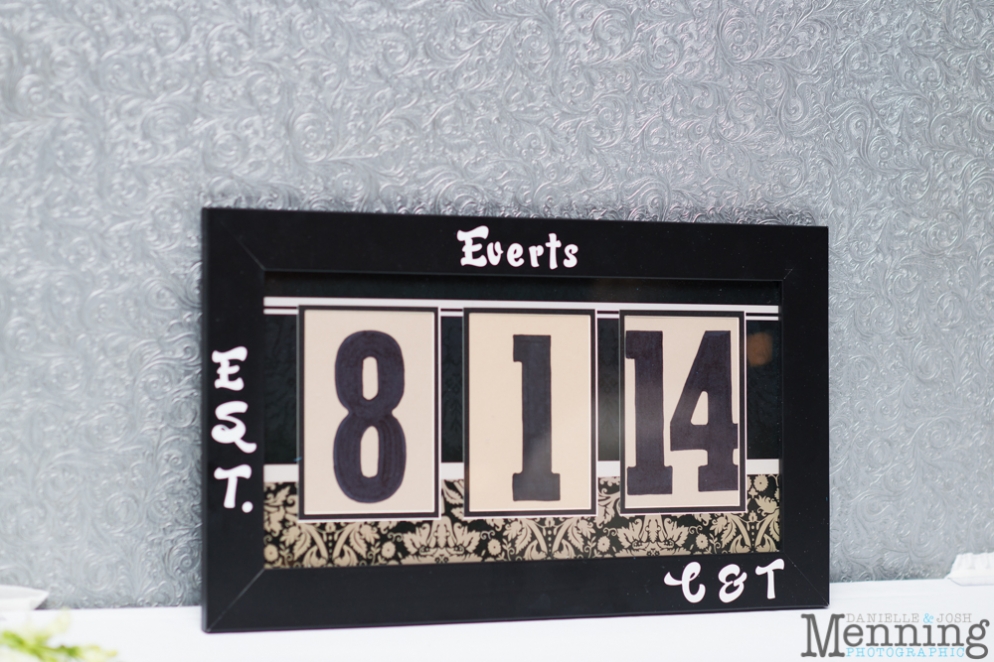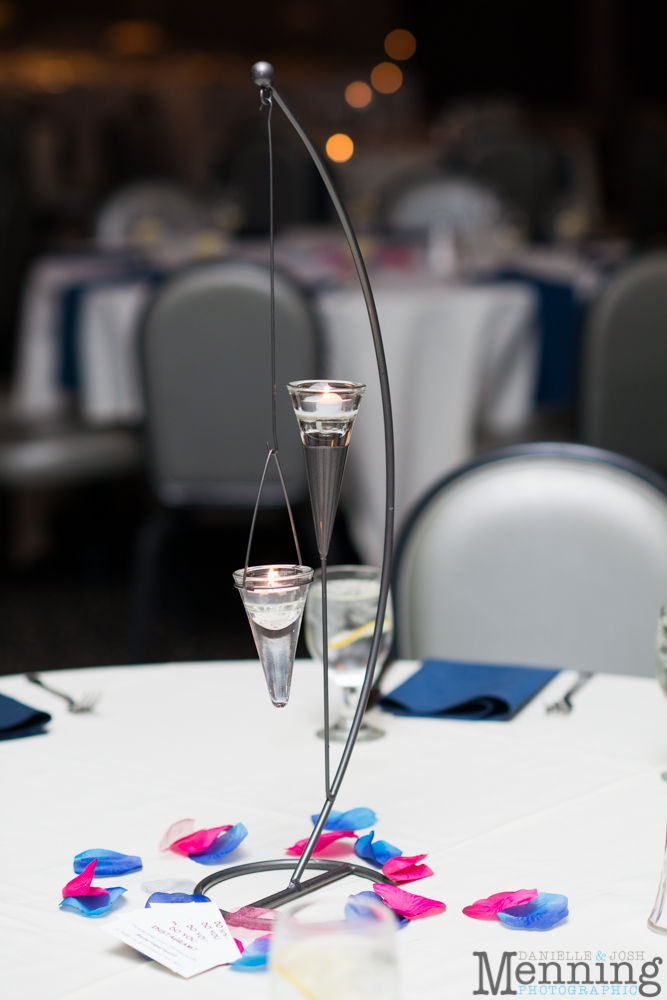 Tara's sister, Leanna, told everyone stories about how opposite she and Tara are, but how she knows Tara & Chris are made for each other.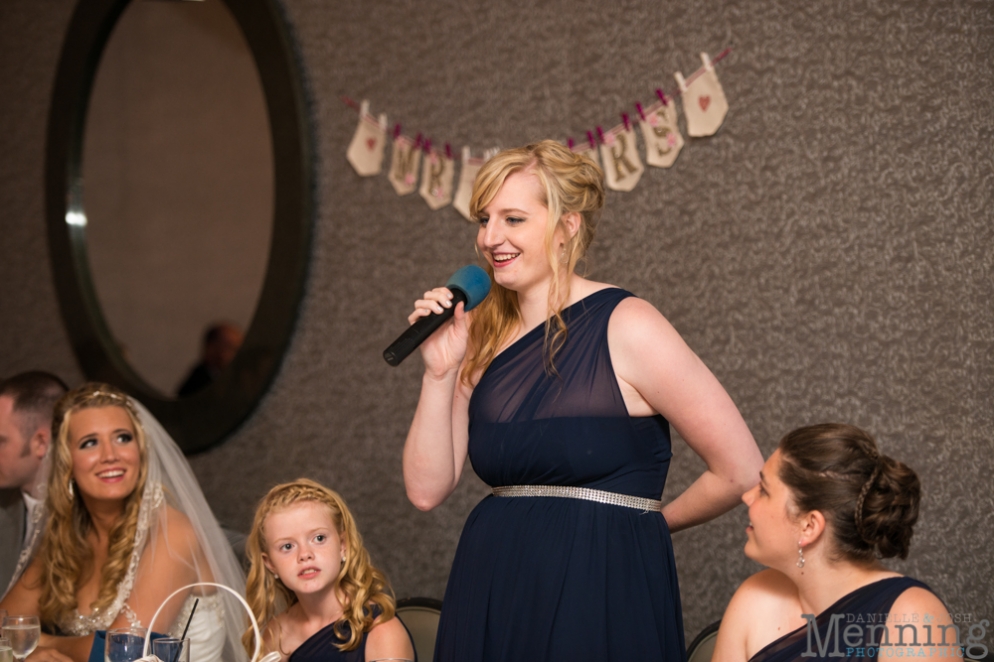 Chris' brother, Scott, gave a short and sweet toast.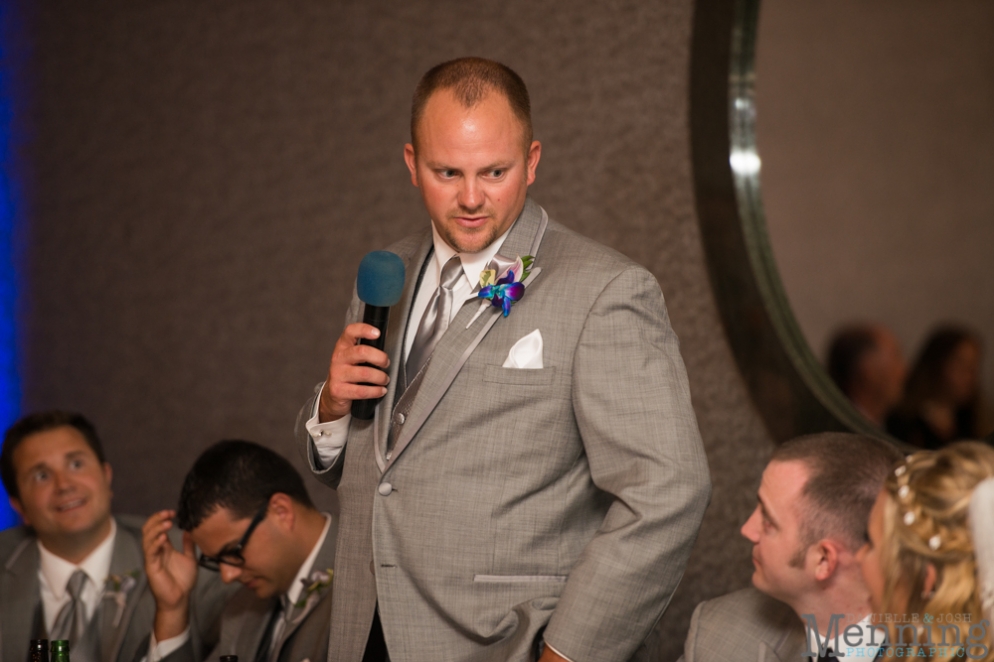 Then they were introduced officially as husband and wife.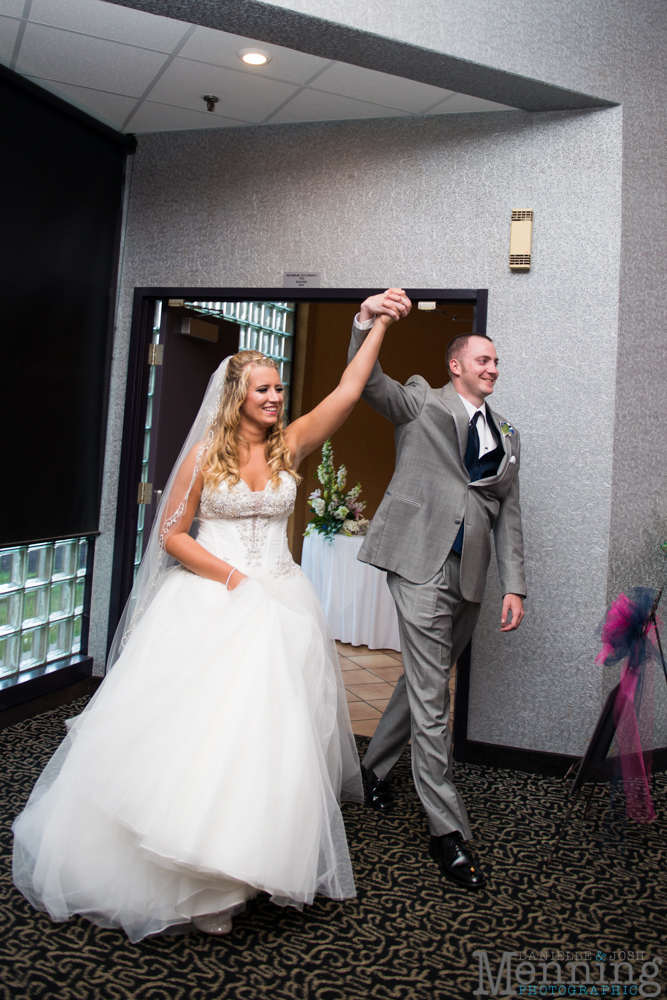 And they shared their first dance as a married couple to "My First Love Song" by Luke Bryan.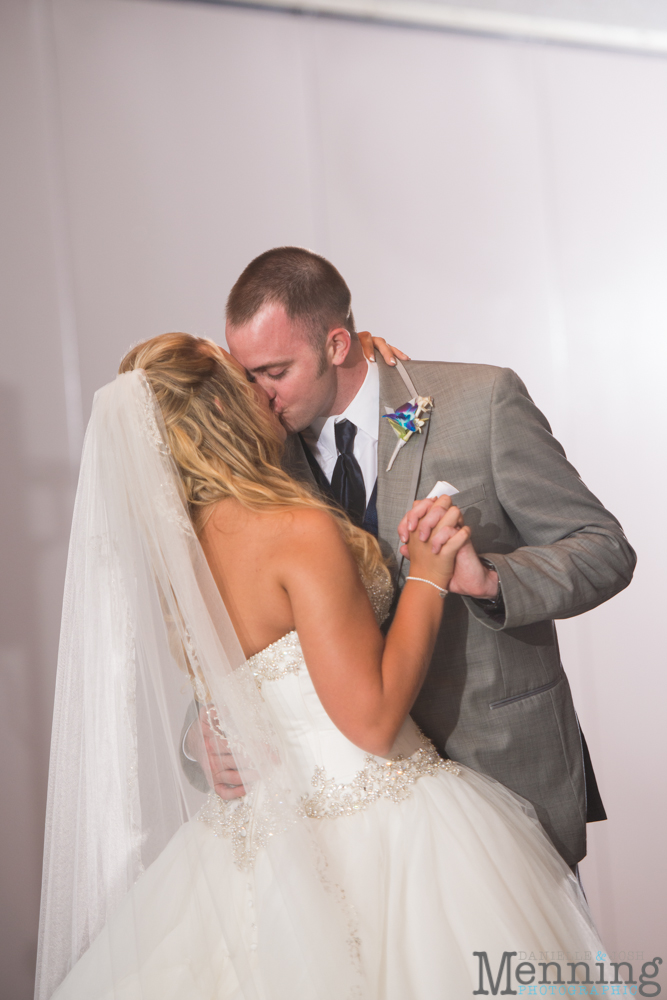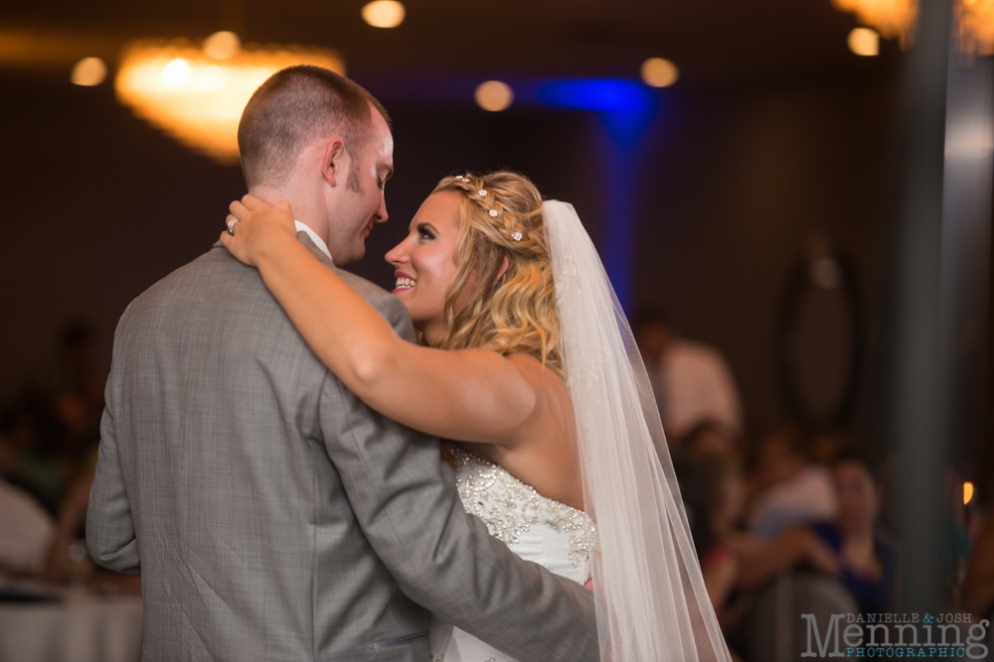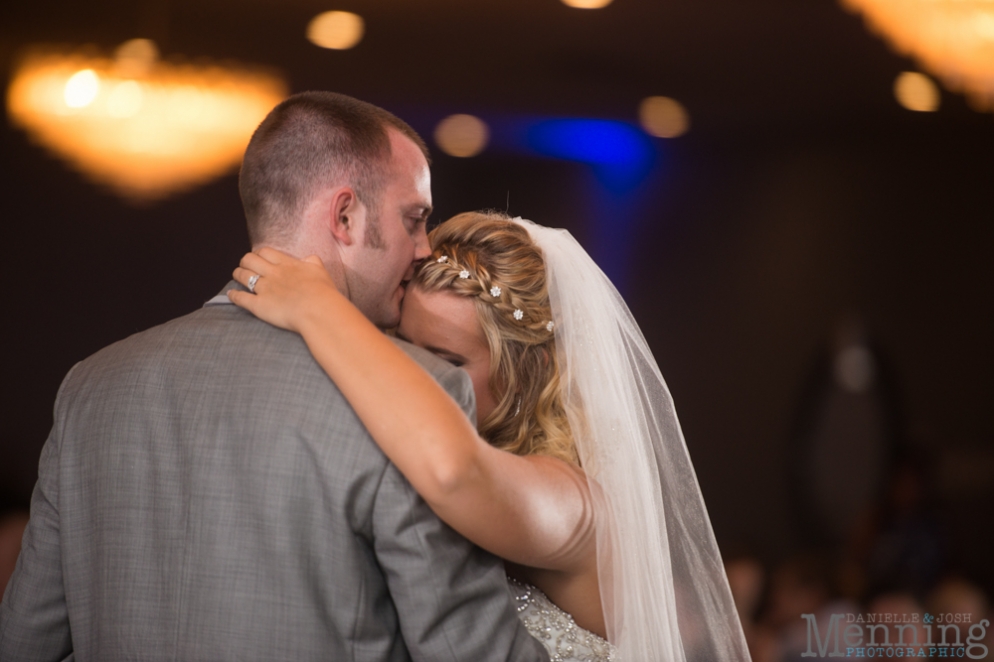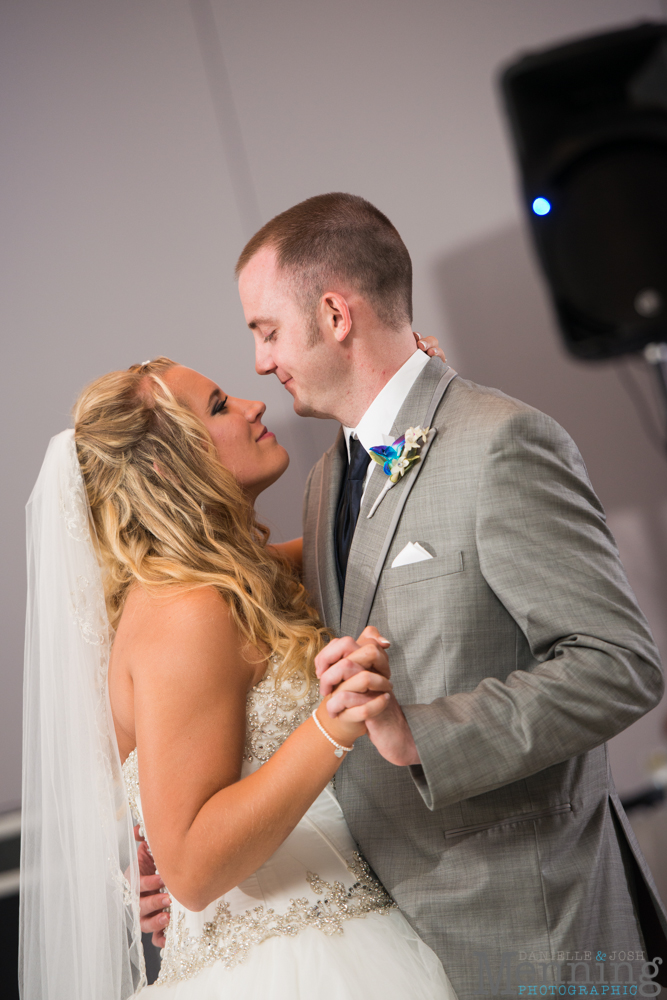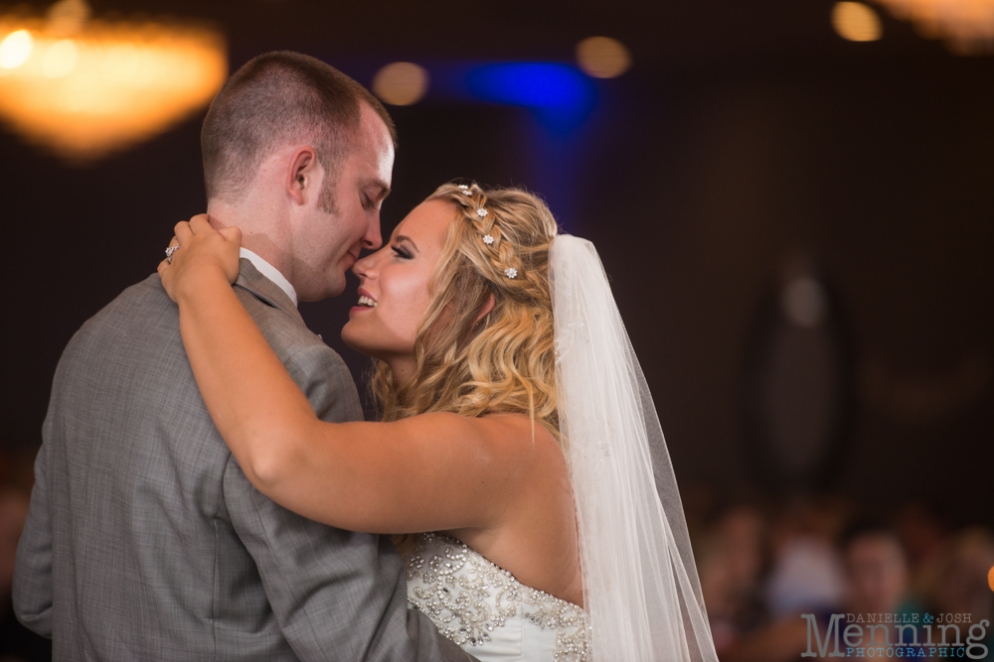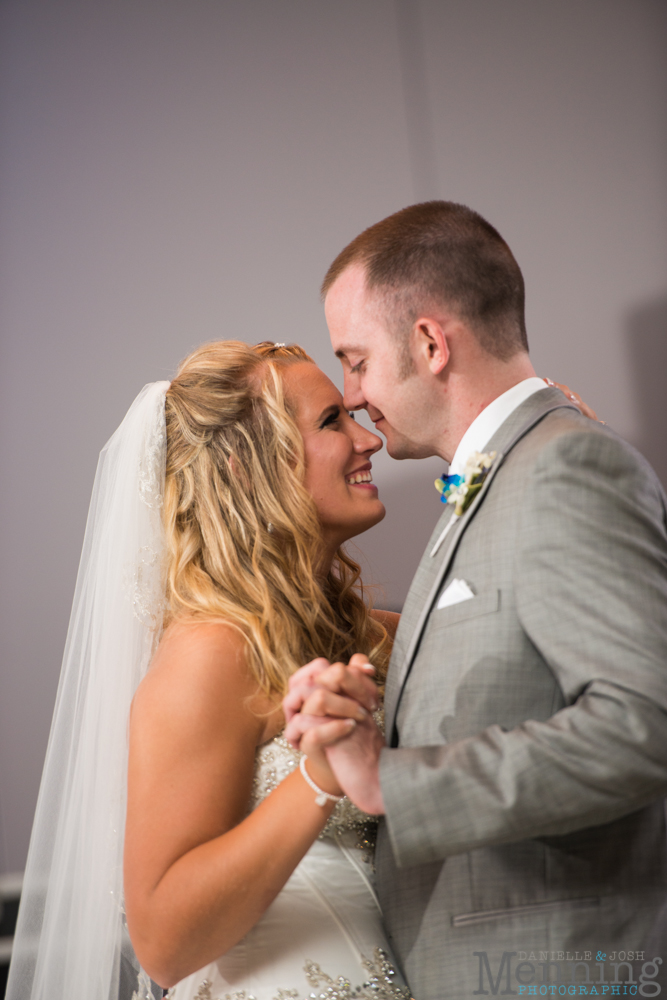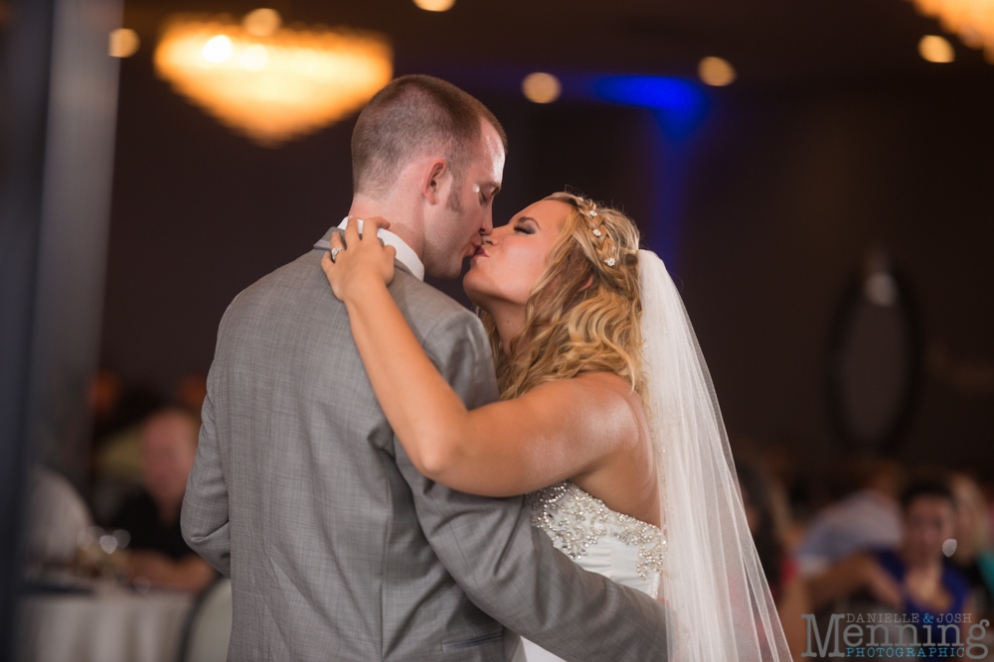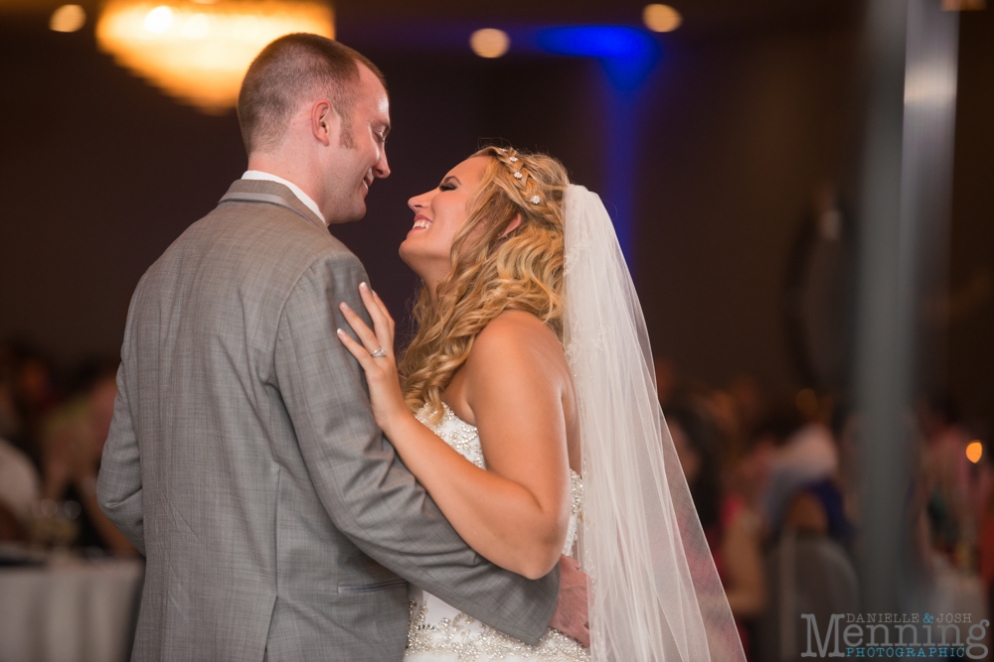 The dancing was nonstop! DJ Richie D did a fun job of keeping everyone involved.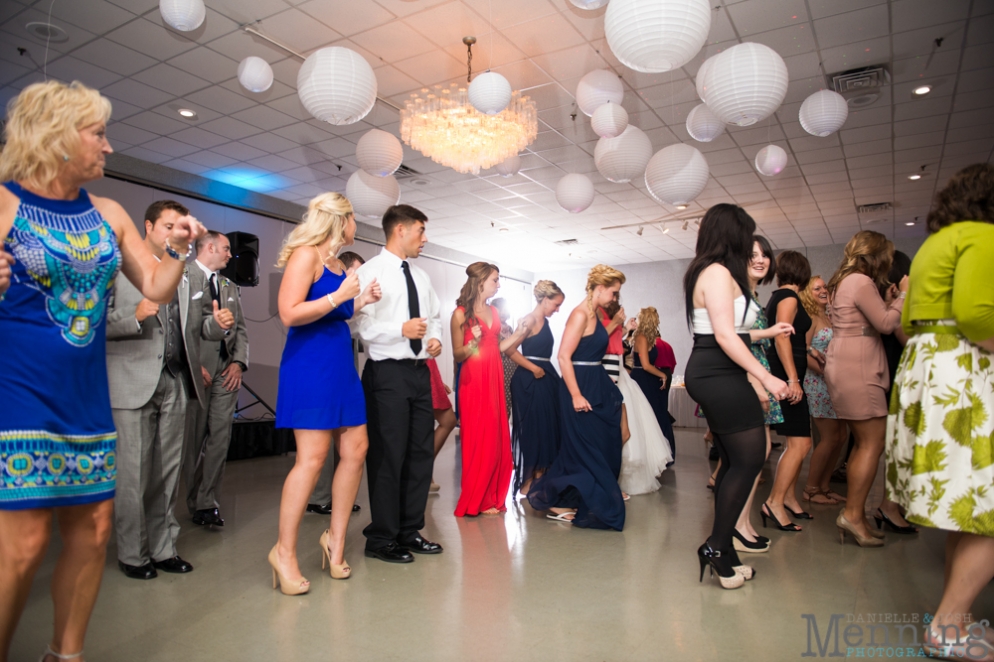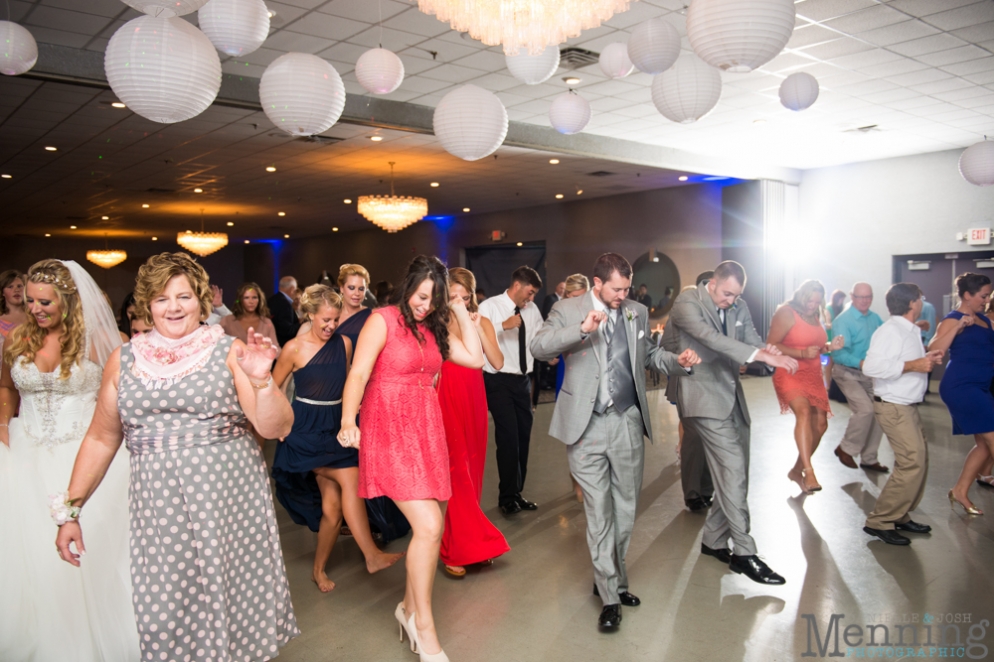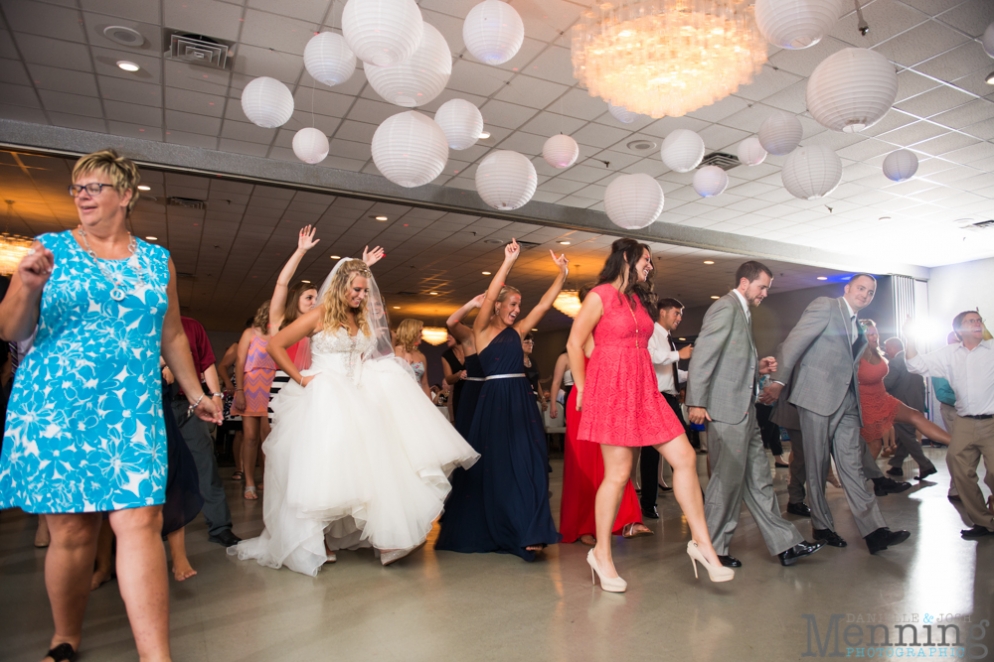 Tara's Alpha Omicron Pi sisters sang to her.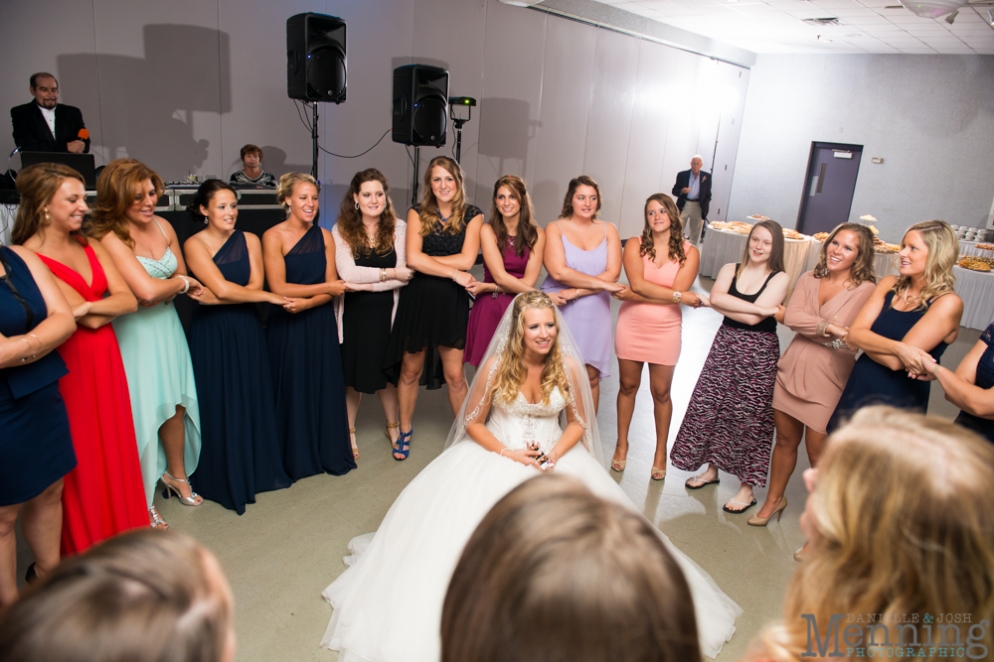 And Chris & his Sigma Alpha Epsilon brothers sang to Tara, too.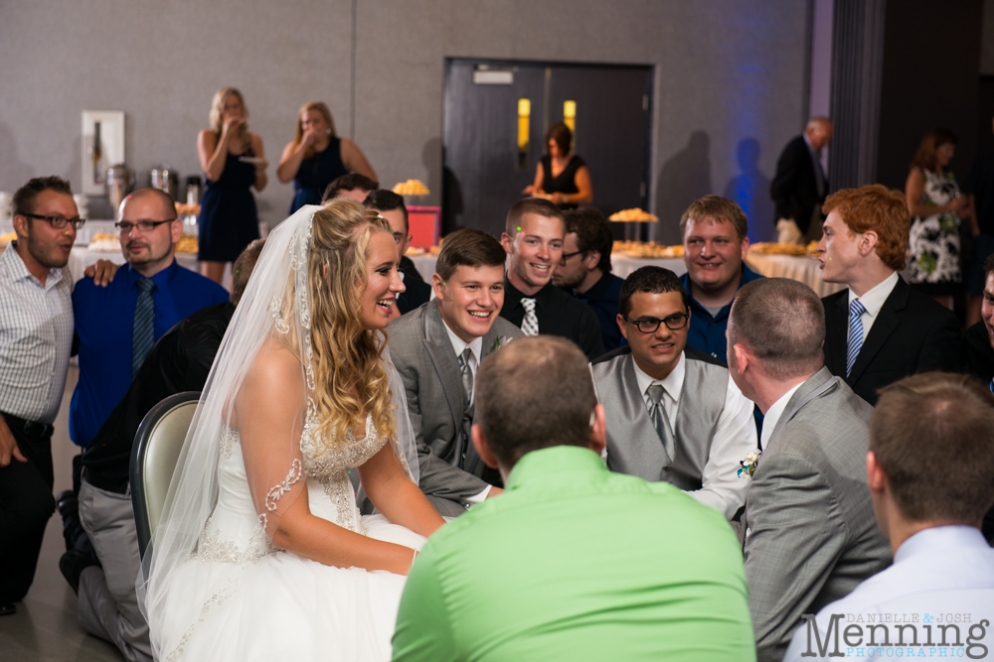 Unfortunately, Tara's mom, Debbie, had sprained her ankle at the rehearsal dinner and was on crutches, but she kept a positive attitude and didn't let it hold her back from having fun at the wedding and reception! She even used her crutches as a dancing prop.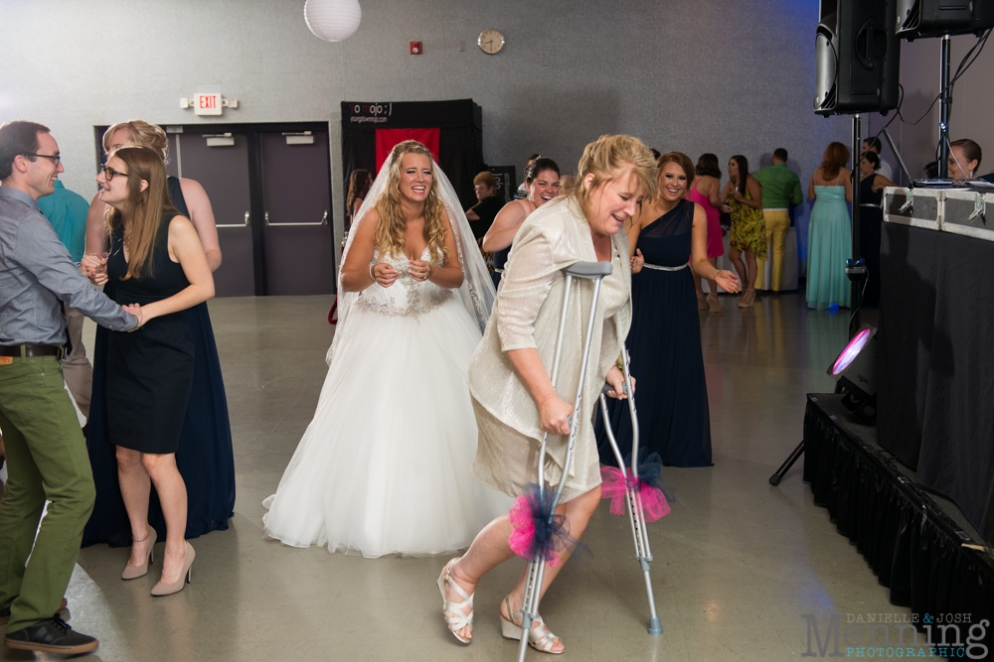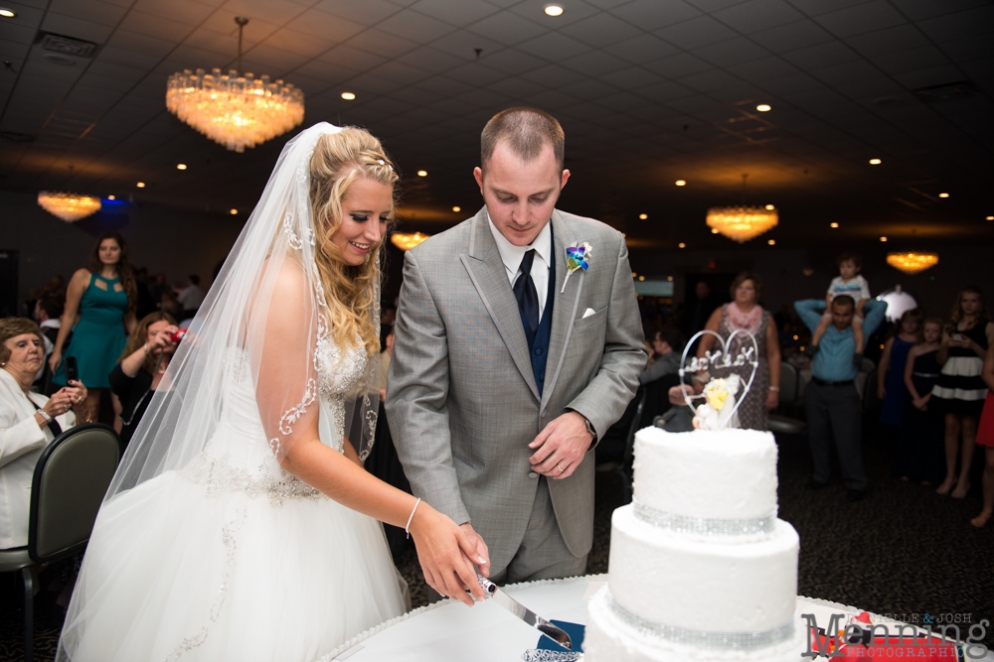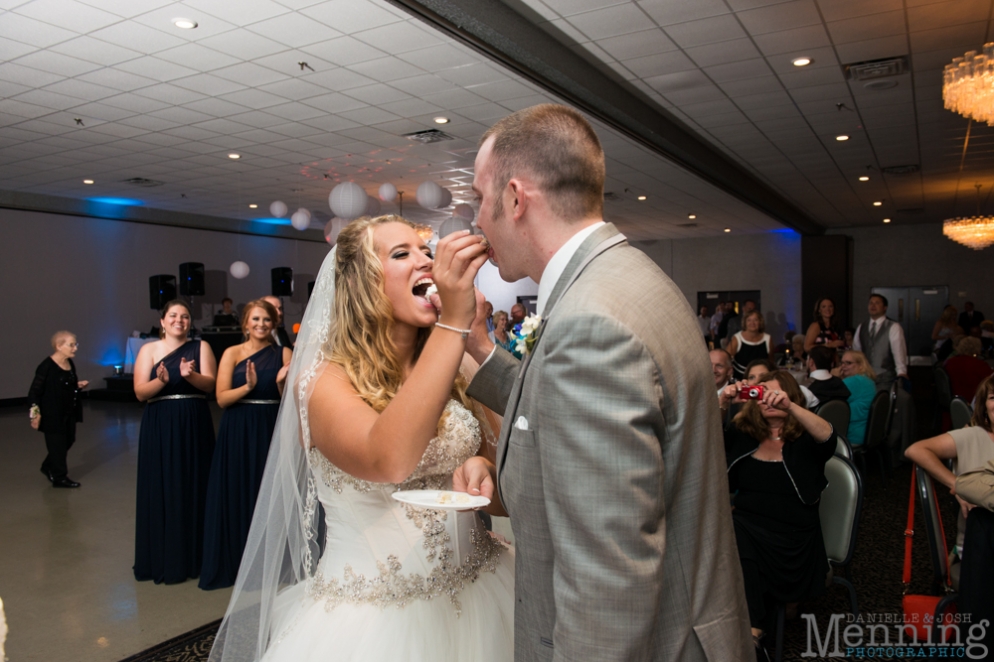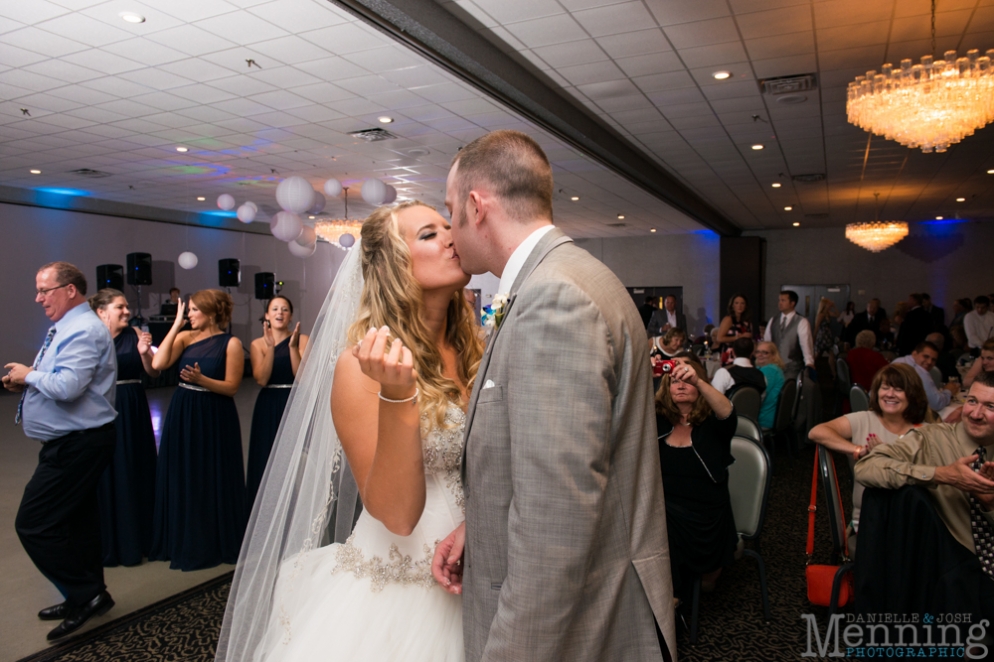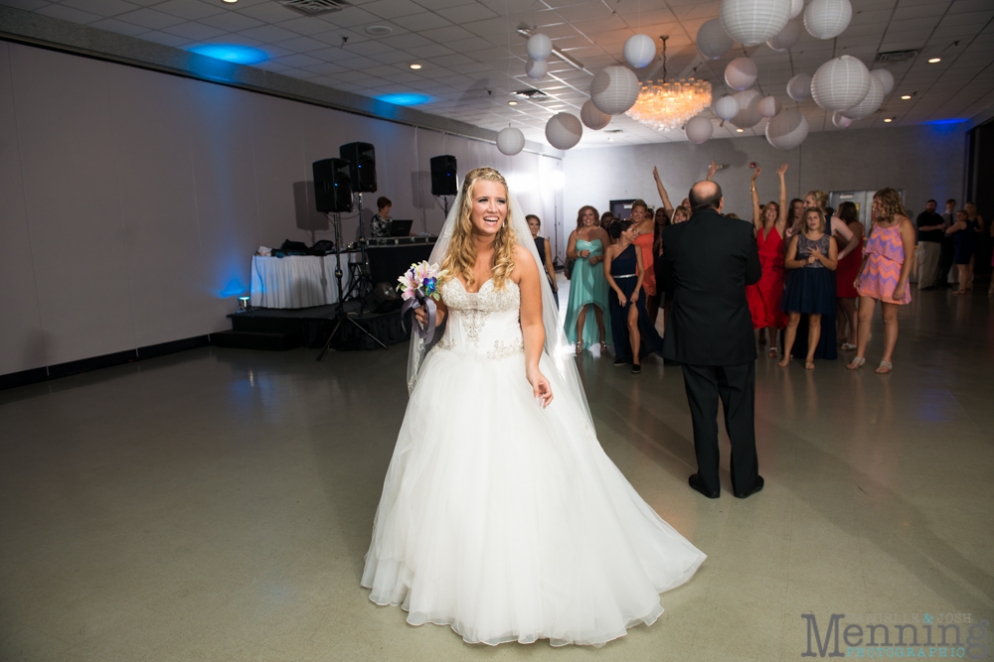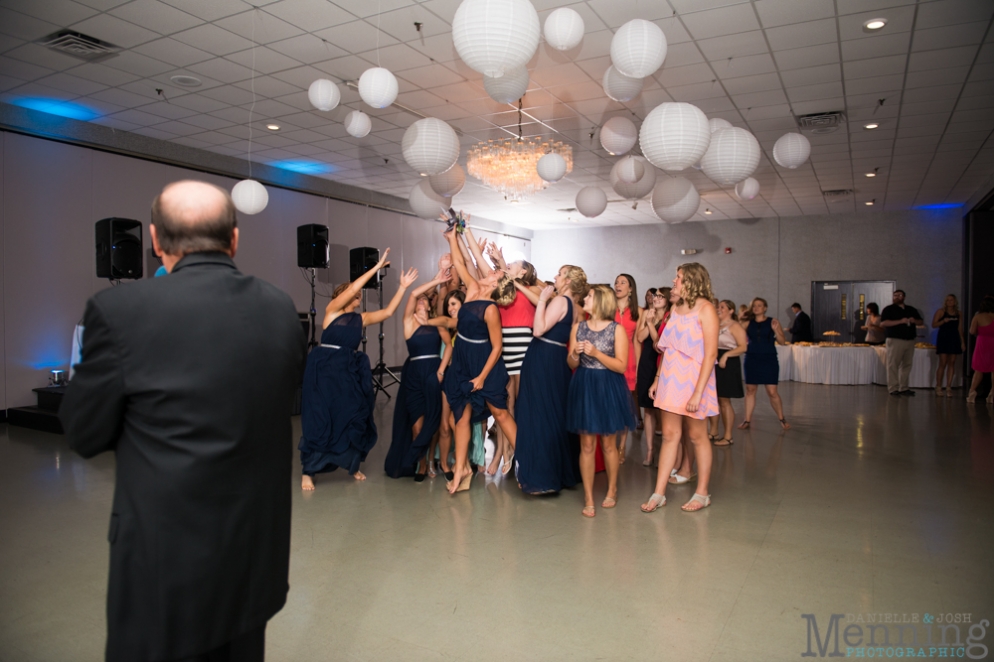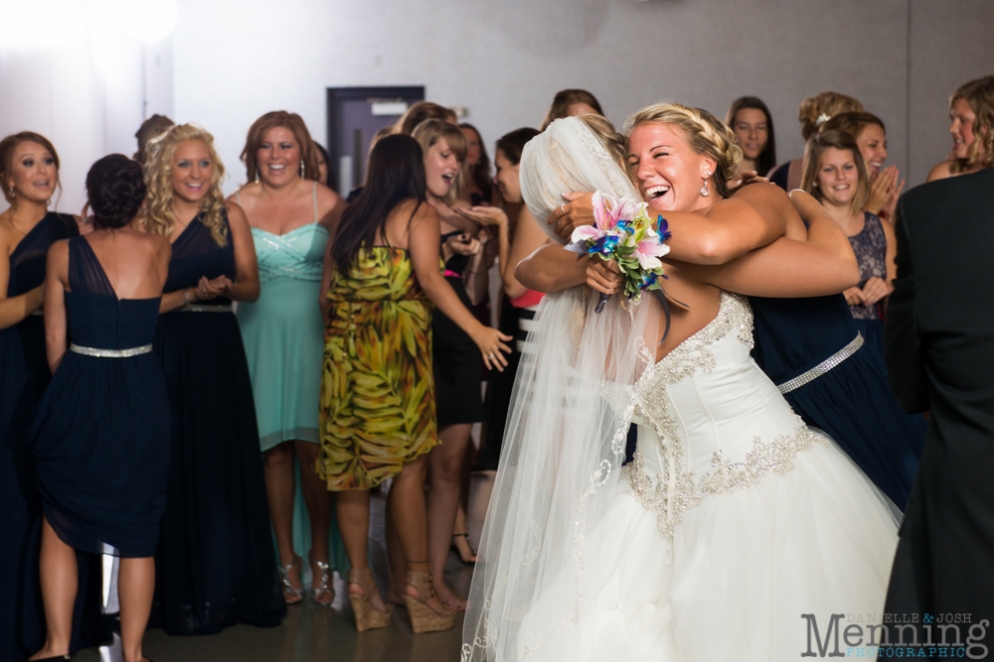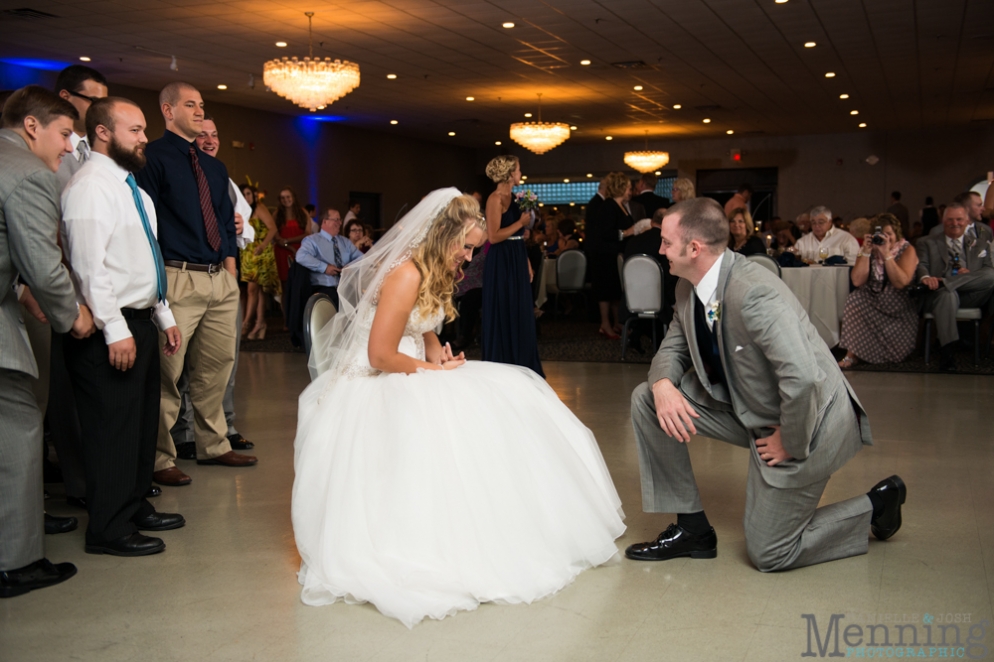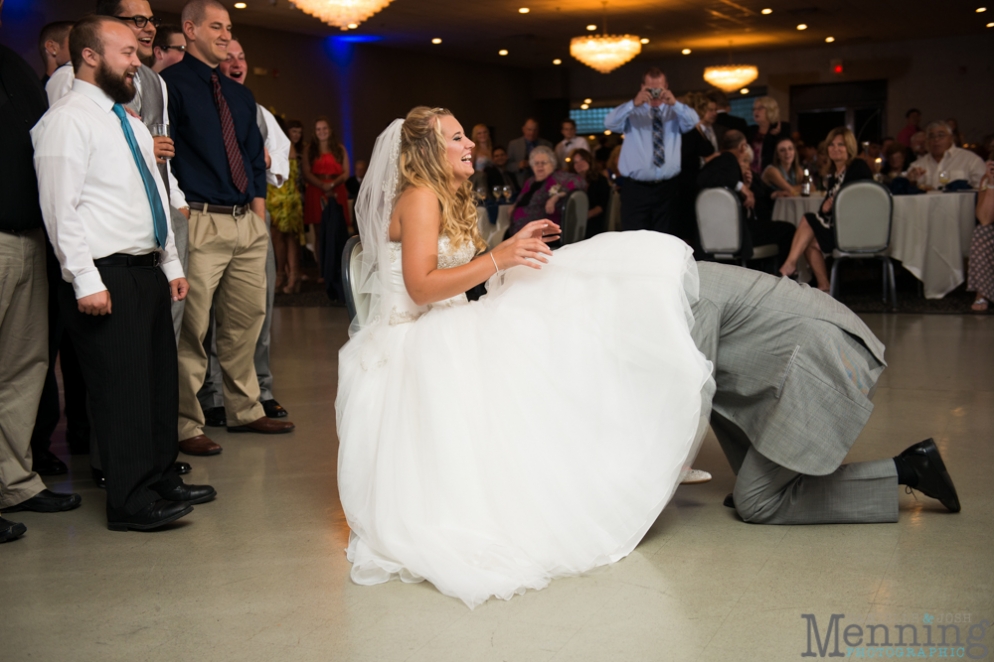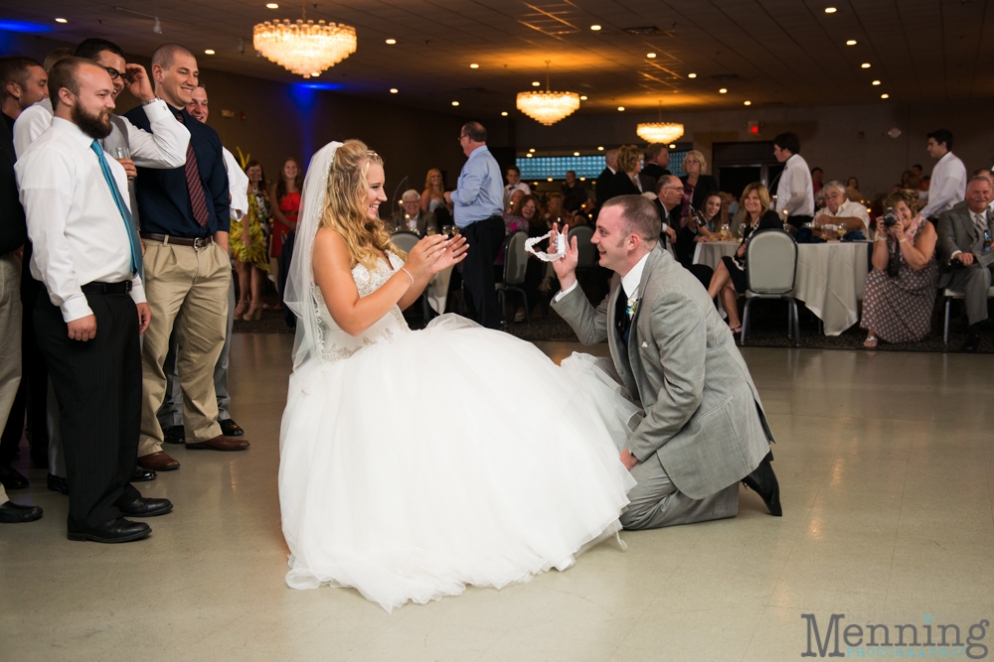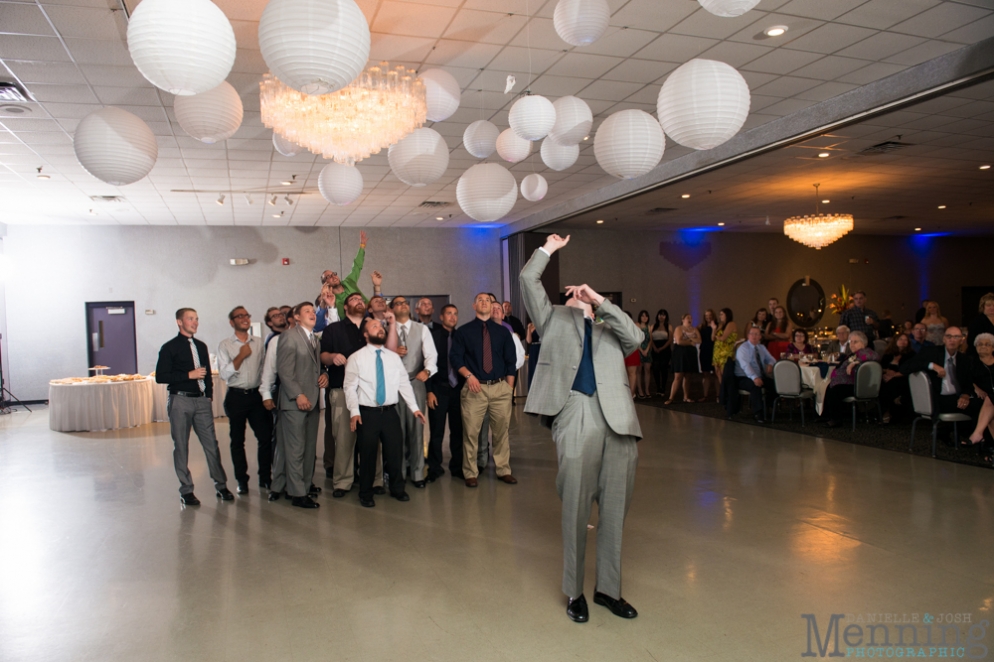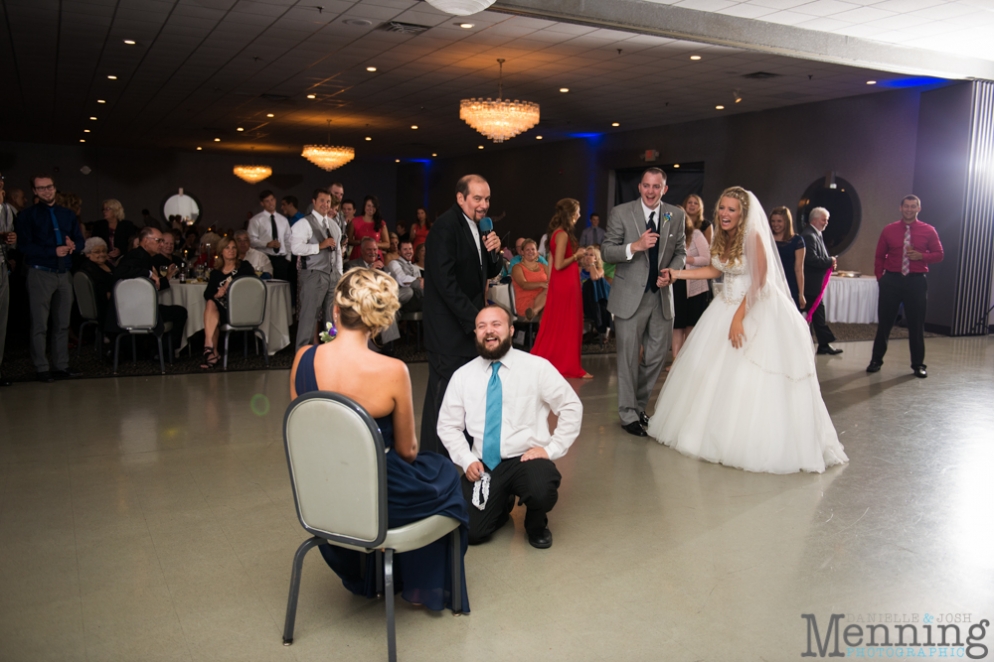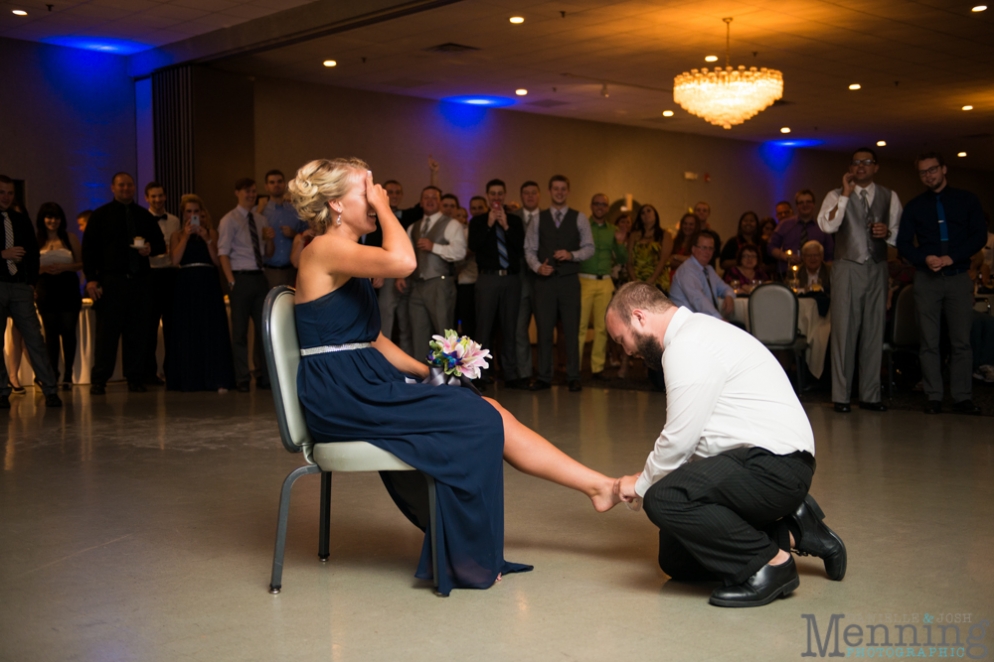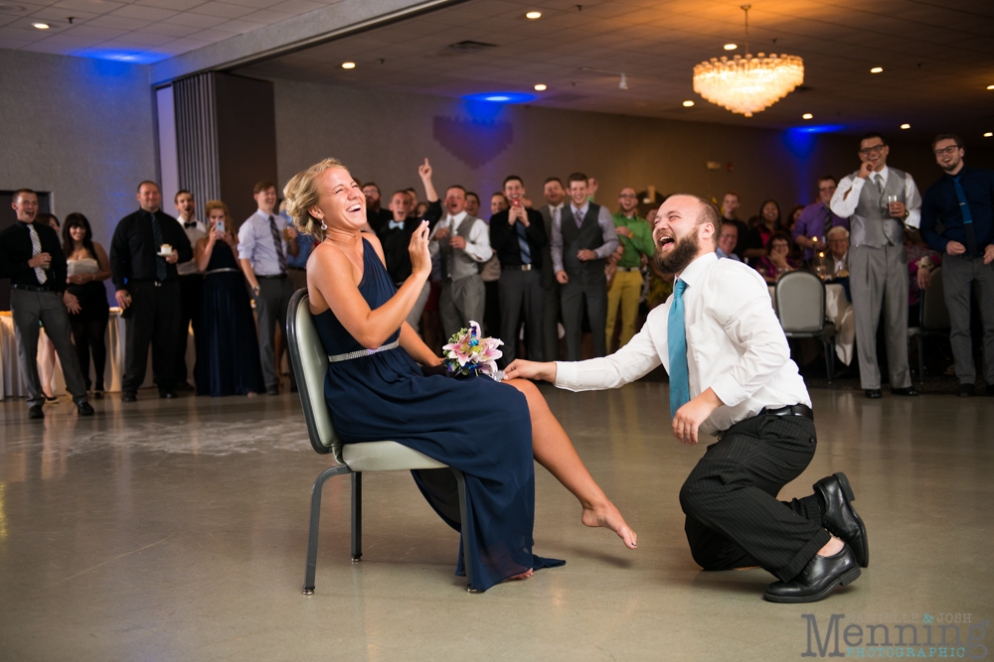 Tara & her dad: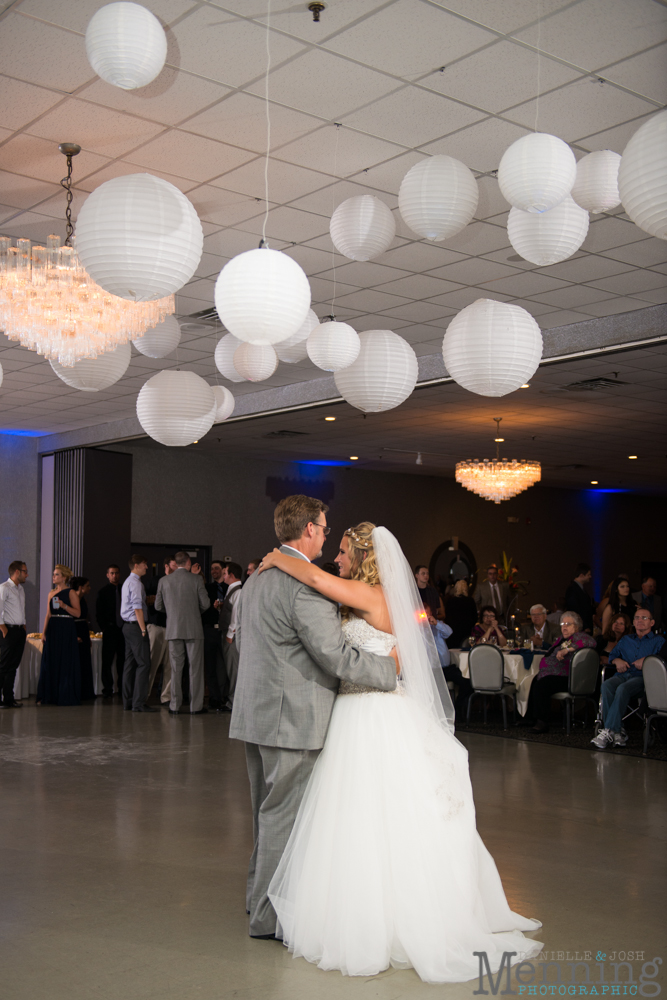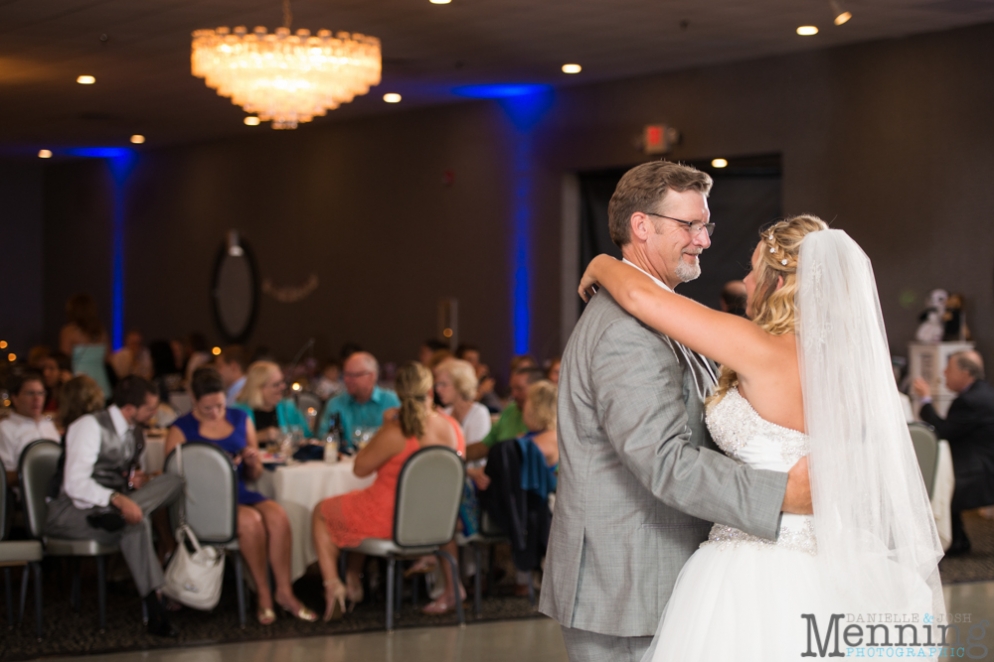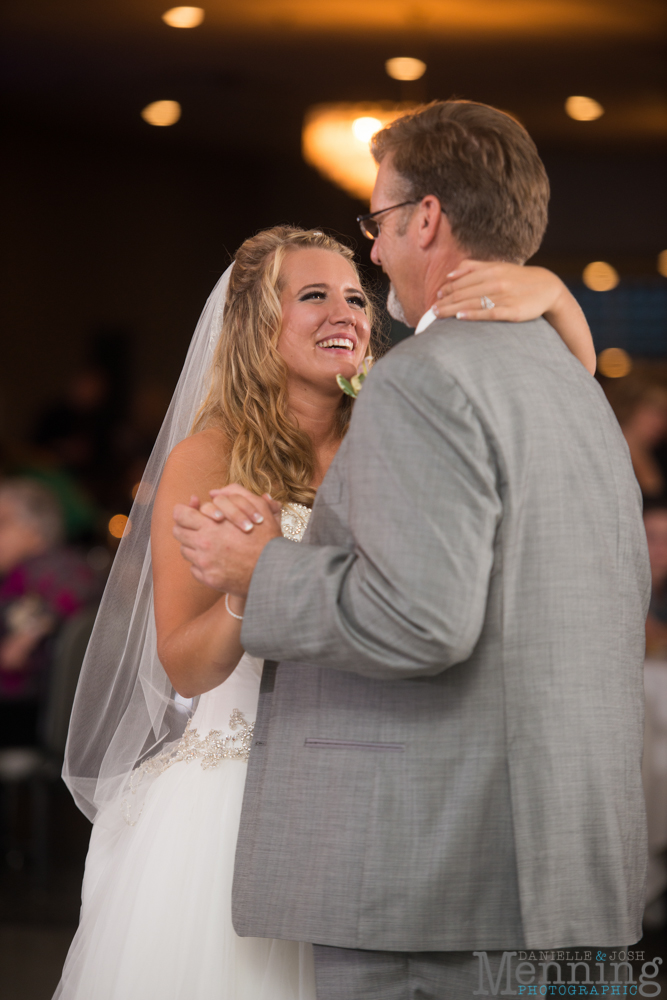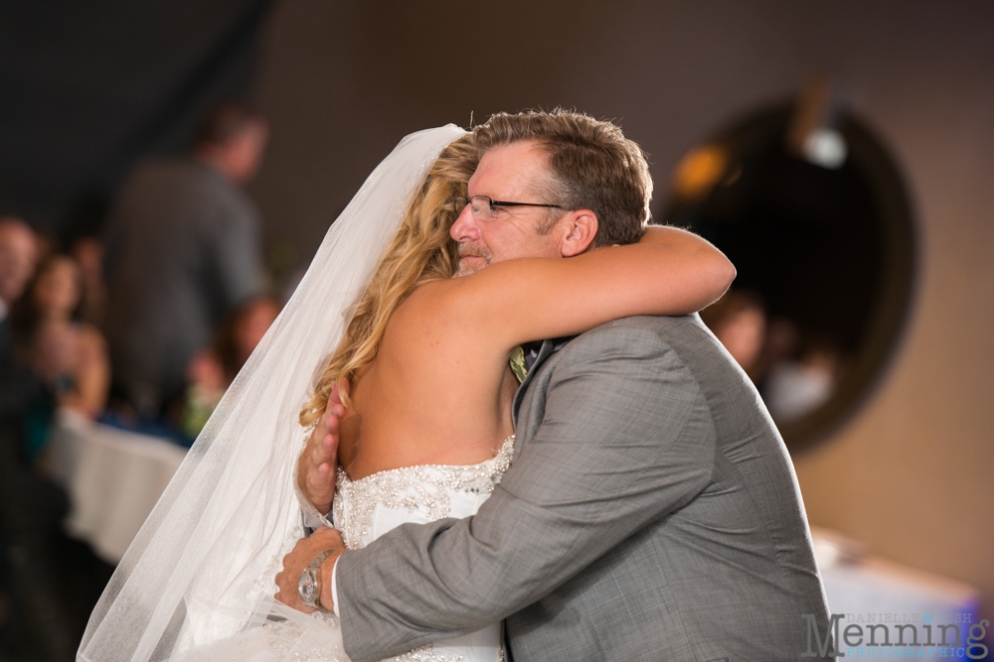 Chris & his mom: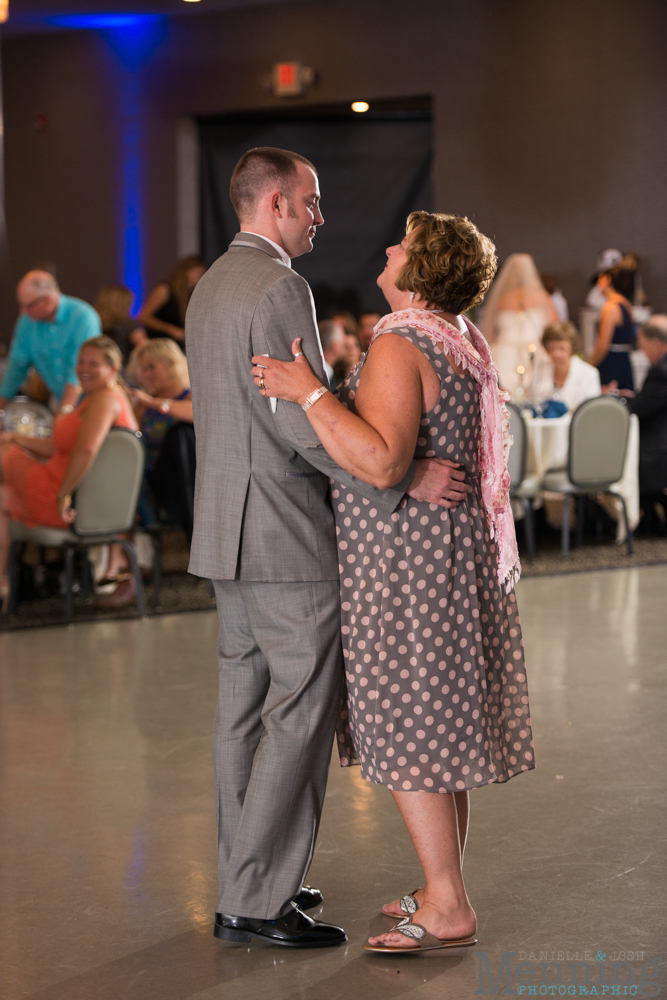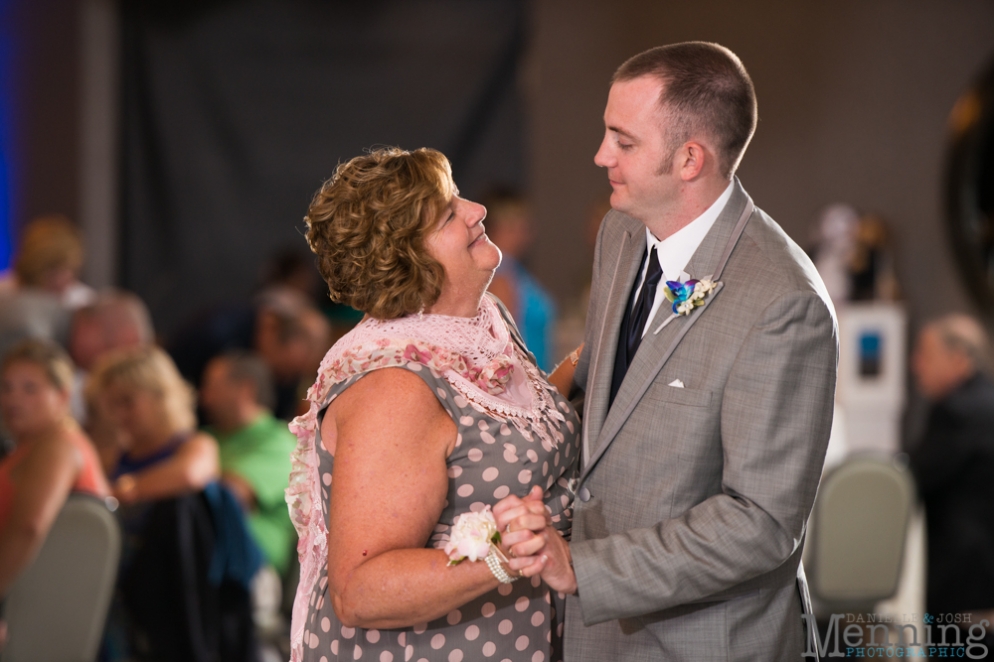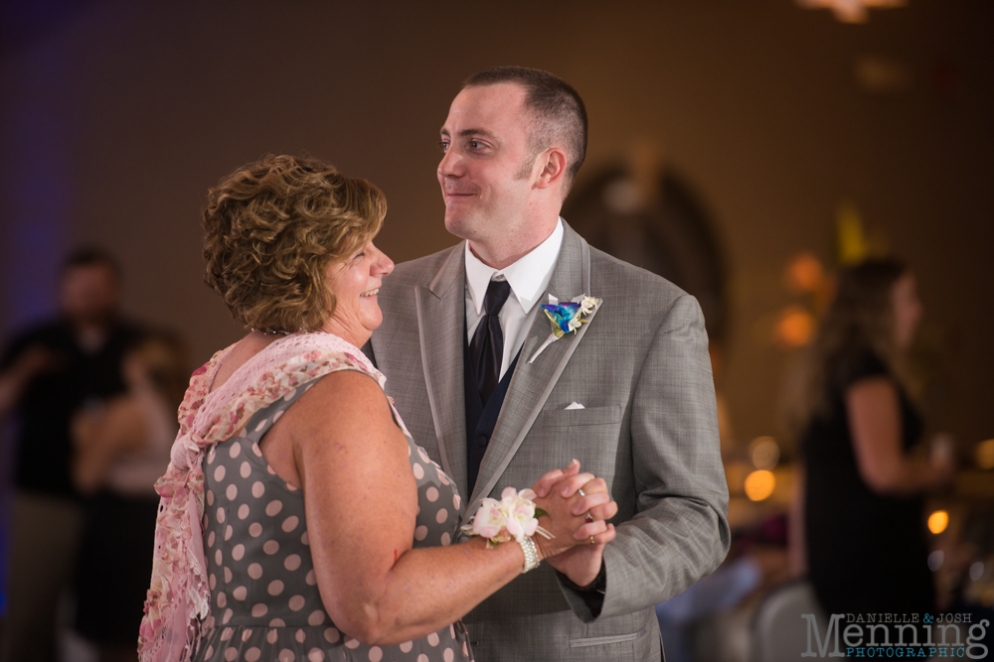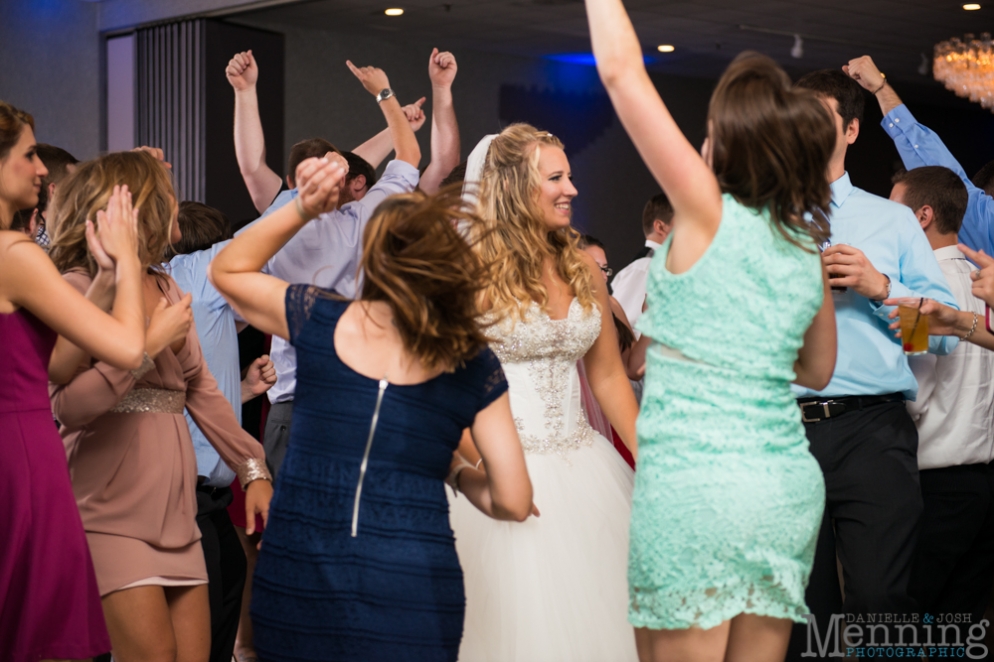 Chris can breakdance! Seriously! He has moves!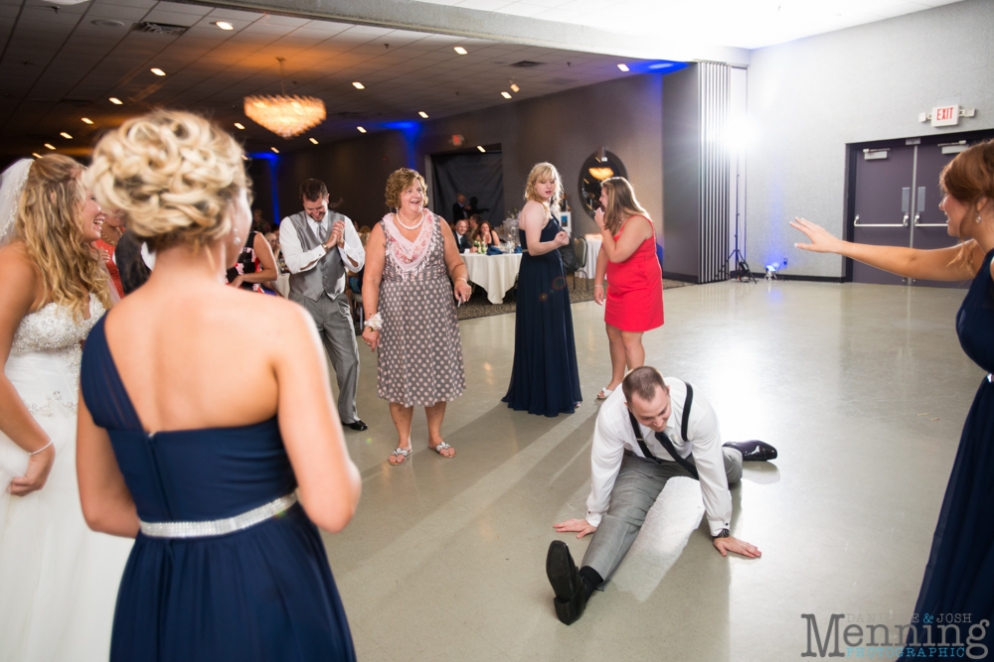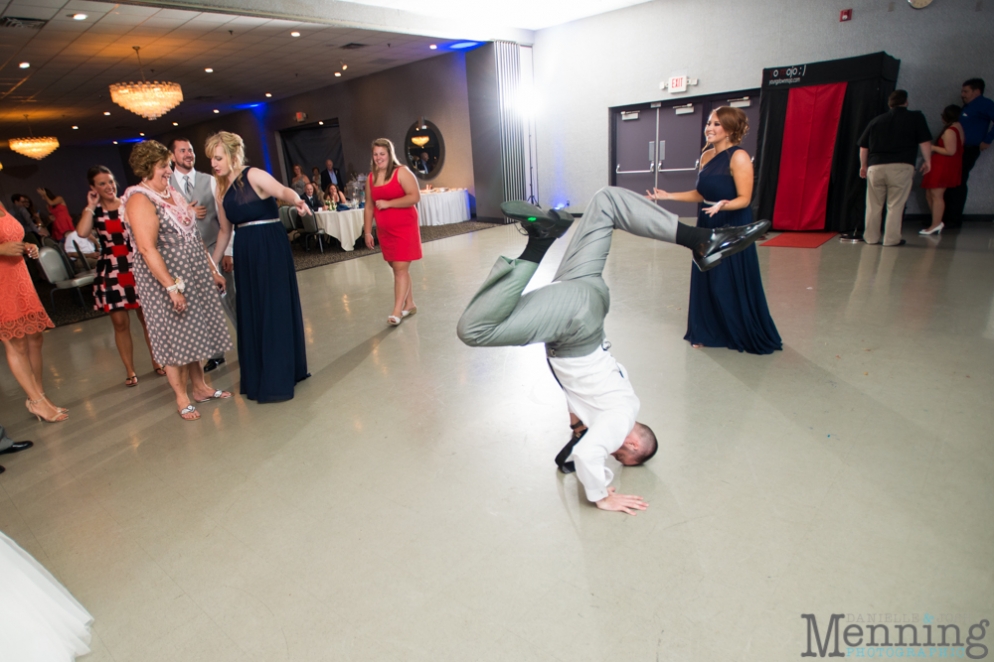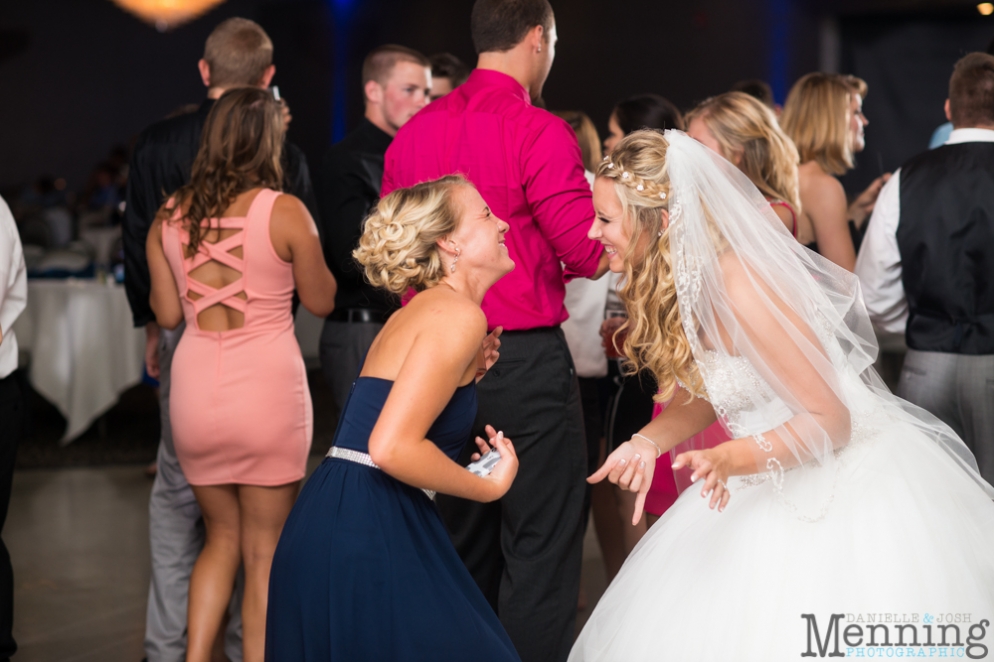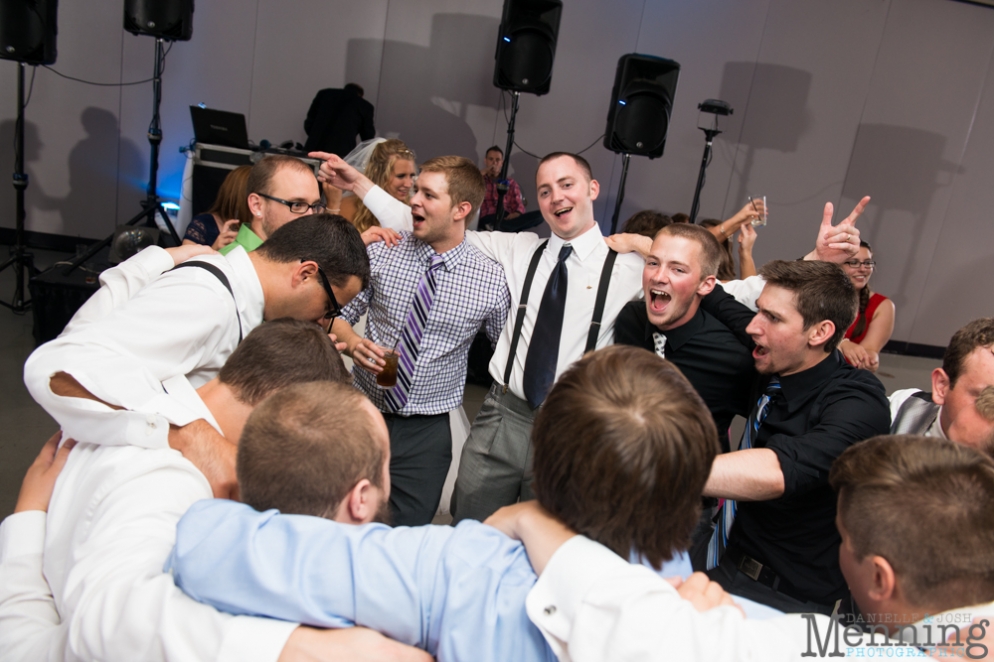 And end of the night romantic shot in the updated lounge area near the bar in Mr. Anthony's. This is a cool area!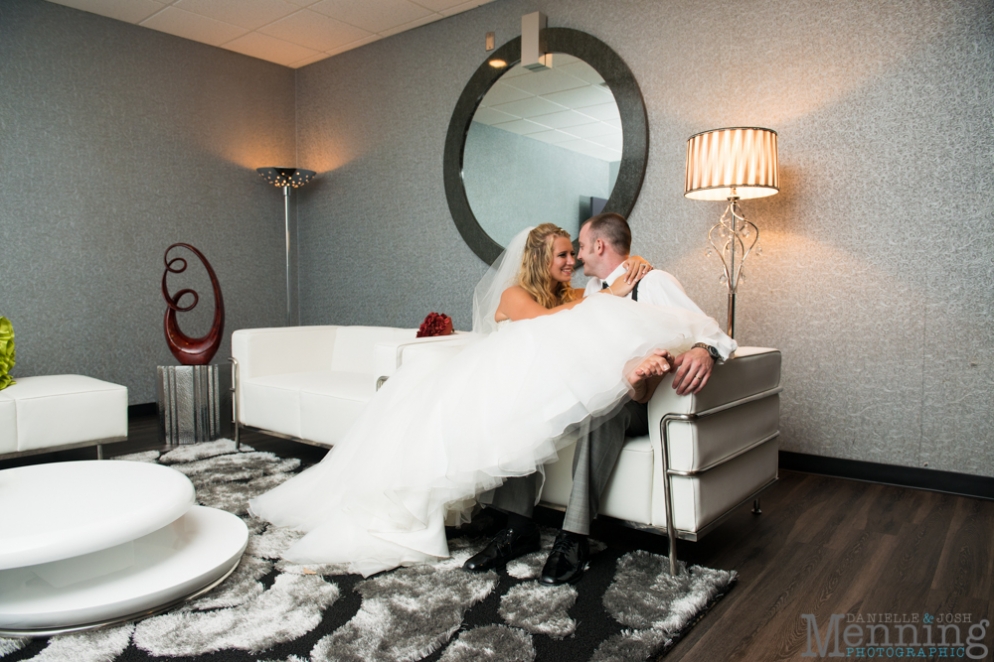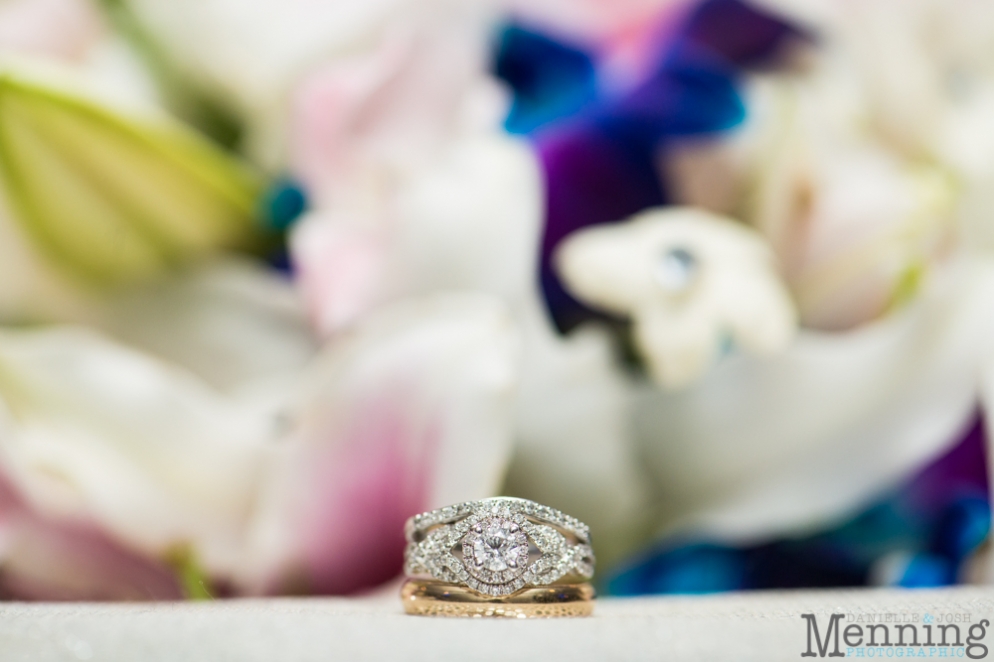 Tara & Chris, thank you so much for choosing us to photograph your wedding day! We had a great time with you two & we pray that your life together brings you happiness, love, laughter, and fun!
Get social with us: Instagram | Facebook | Twitter | Pinterest | Google +