If you've been keeping up with our blog lately, you have probably noticed that we've been photographing LOTS of weddings and LOTS of engagement sessions! It's Fall, Y'all! I remember when I was growing up & when my older cousins were getting married that Summer weddings were THE thing. We've noticed a trend in our business since 2011, though. Fall weddings are VERY popular & book up just as quickly as our Summer dates! Fall engagement sessions are popular for so many reasons, too. A lot of couples who are getting married in the Summer choose to have their engagement photos taken in the Fall because it's beautiful & because they want different seasons represented in their engagement & wedding photos for variety. No matter the reasons, we know one thing for certain- we've been really busy lately with weddings & engagement sessions & we've been LOVING it!
We've seen a lot of photographers posting this little photo: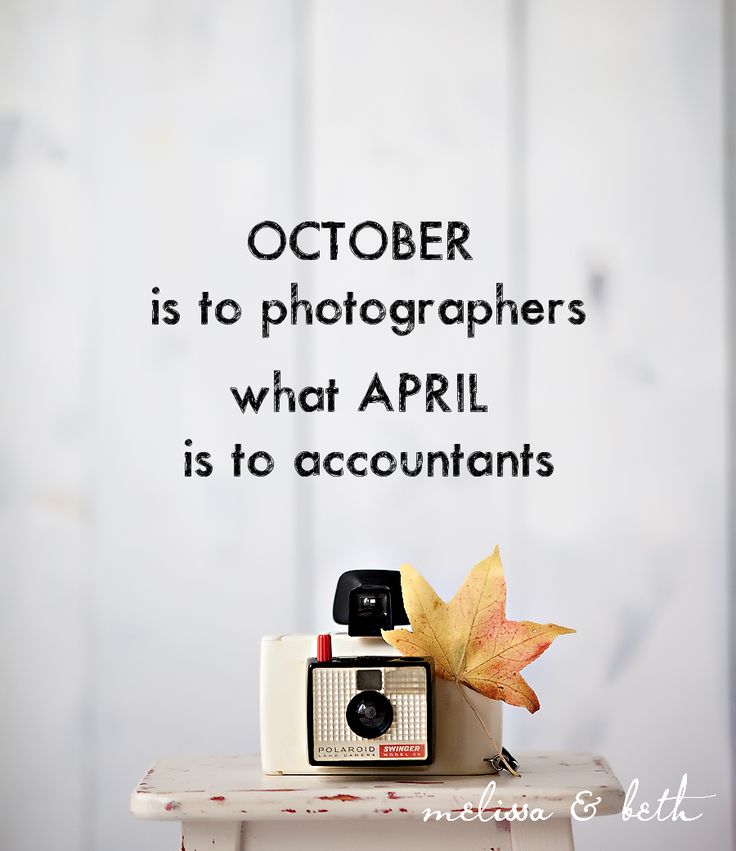 (Image Source)
We understand the sentiment & we think it's a really cute design, but the thing is. . . we've never met an accountant who LOVES April or who gets up in the morning chipper that (s)he gets to stare at numbers for 12-16 hours a day because it's crunch time for income taxes. We've never met an accountant whose passion in life it is to slough through 1040s and sort through receipts until the wee hours. The above analogy doesn't carry through for us entirely. We understand that April is an accountant's busy time & October is (one of ) a photographer's busy times. That is true. But we like to think that we thrive in the busy times. We love getting to meet new clients. We adore hearing their stories. We can't wait to hang out with our couples for their engagement sessions and get to know them better. We love making people feel important and pretty and allowing them to express their love in the most beautiful way. We can't wait to give our clients their edited images and to see their reactions when they get to view their photos. We love getting to be a part of one of the biggest and most important days in others' lives. Yes, we're busy this month and don't have as much free time as we sometimes do. But we consider that to be a GREAT thing! We're so thankful for our clients, their loyalty to us, and their love for us!
So we'd like to create our own little meme for how we feel about Fall & October: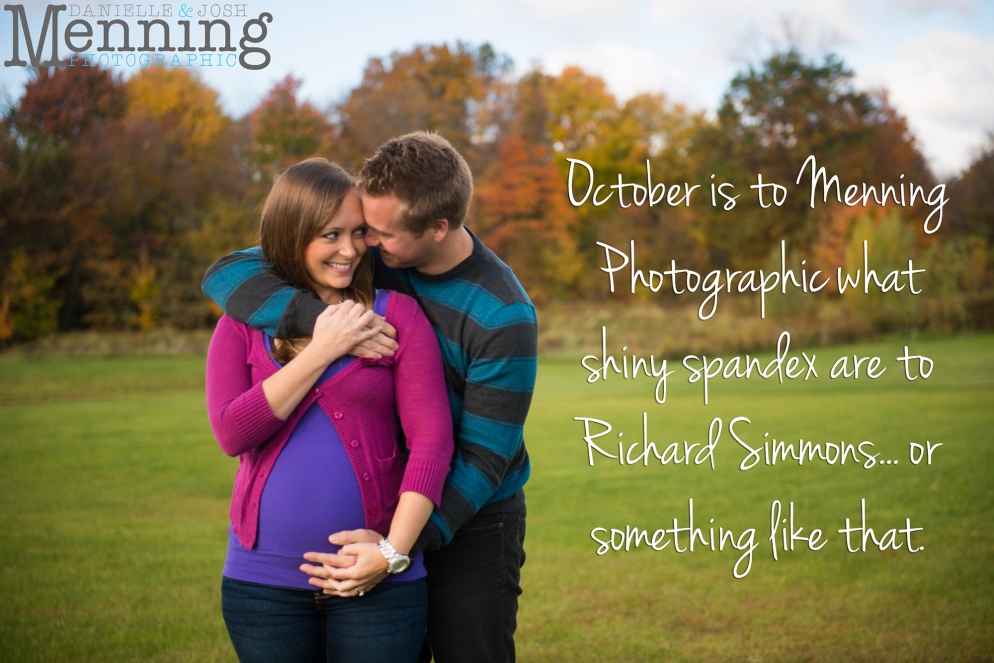 Okay, so the Richard Simmons spandex analogy might not exactly work either, but what we're trying to say is that we love getting to experience such a busy October and we're so thankful for all of our clients who make that possible! ♥