Rachael & Bryan's wedding day was amazingly lovely. Every detail was carefully planned, everyone was calm & having fun, Rachael's dress was perfect for her, and Stambaugh Auditorium was the best possible location for the classic affair. Their love story is one for the record books & we feel privileged to have been the ones chosen to photograph their wedding day, which was 10 years in the making!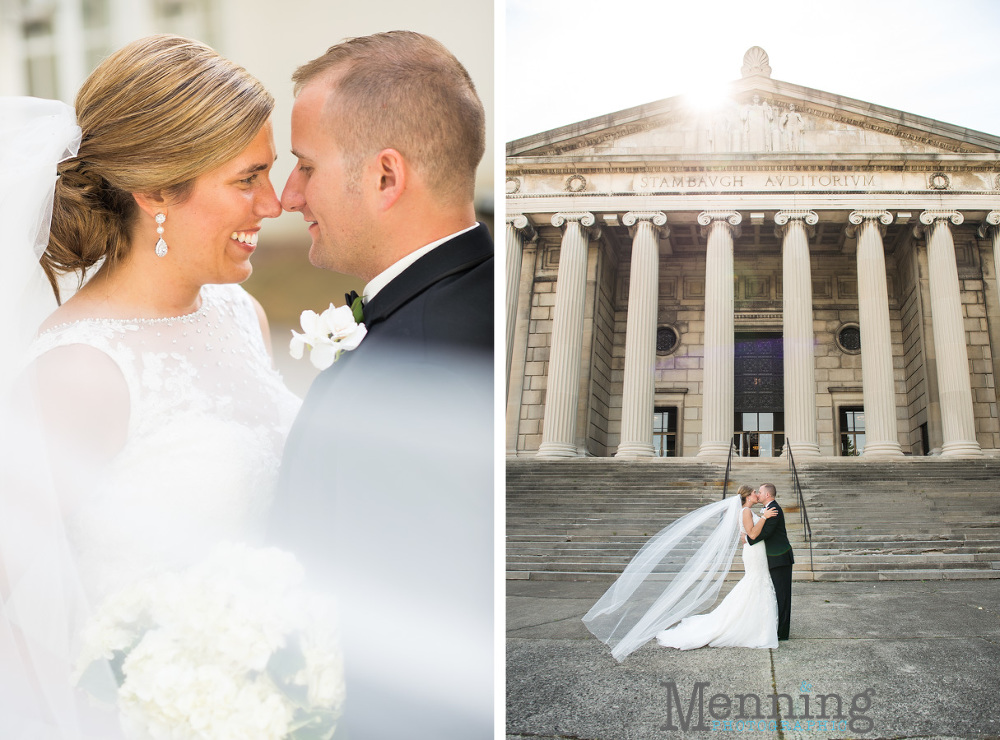 I started off the day at Studio 7 in Boardman with the ladies for hair & makeup. I love all of the stylists there! They do a phenomenal job!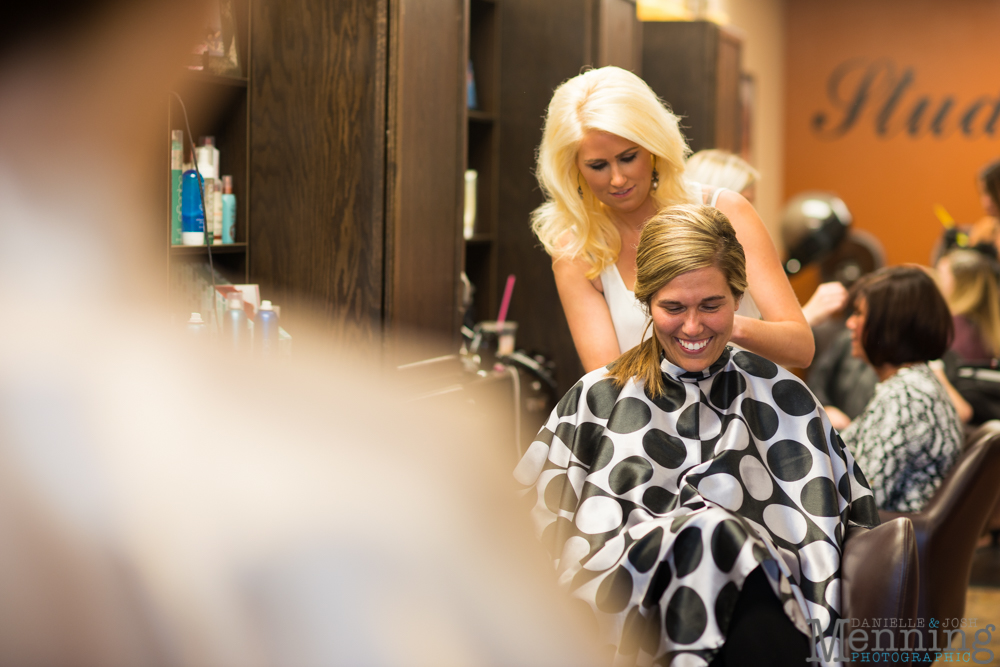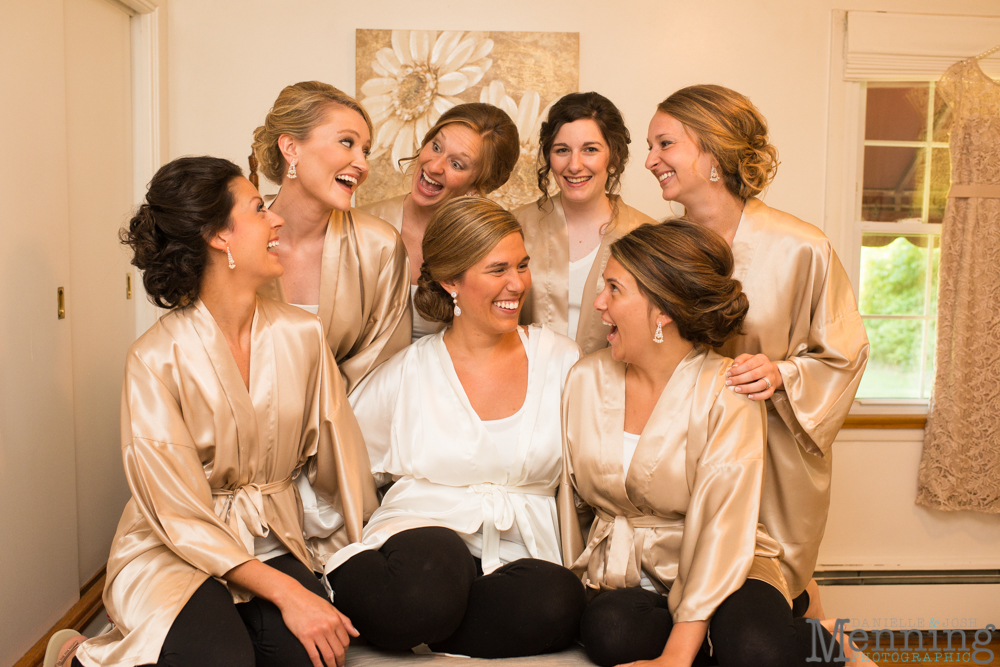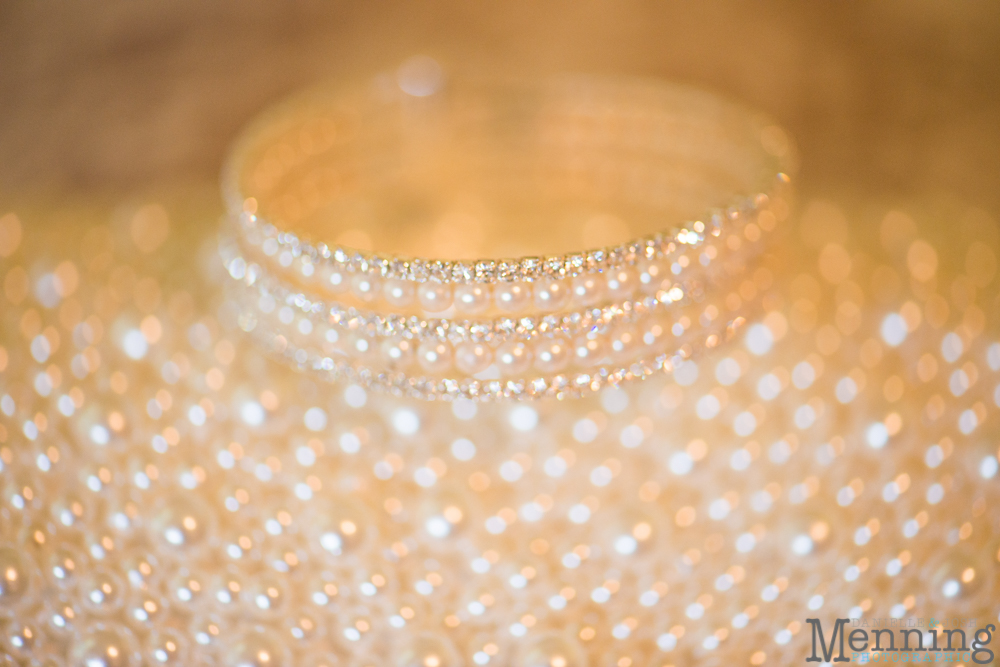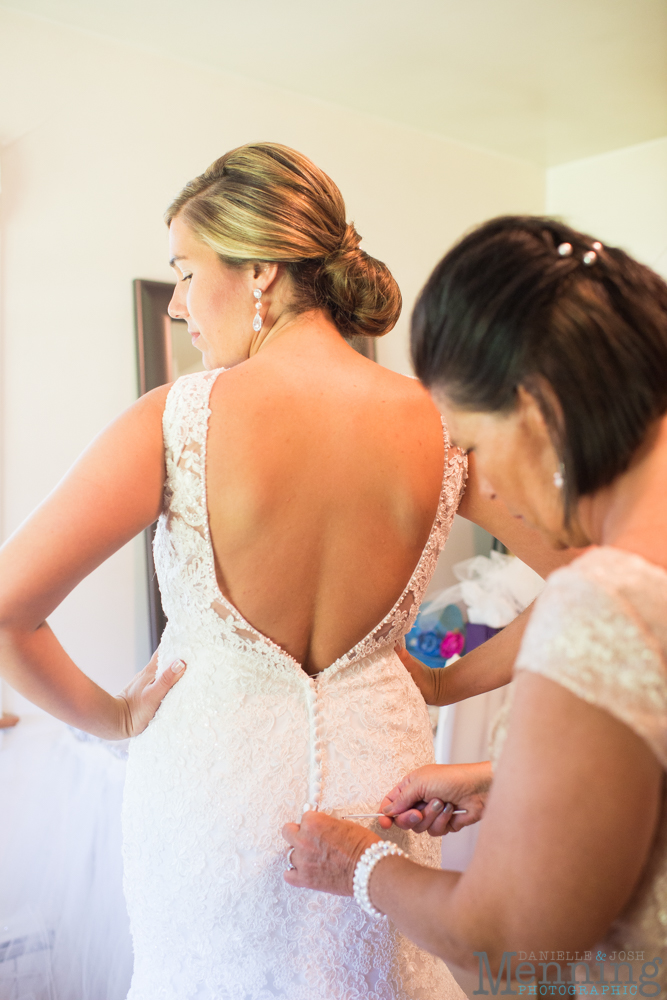 Rachael's smile is her best accessory!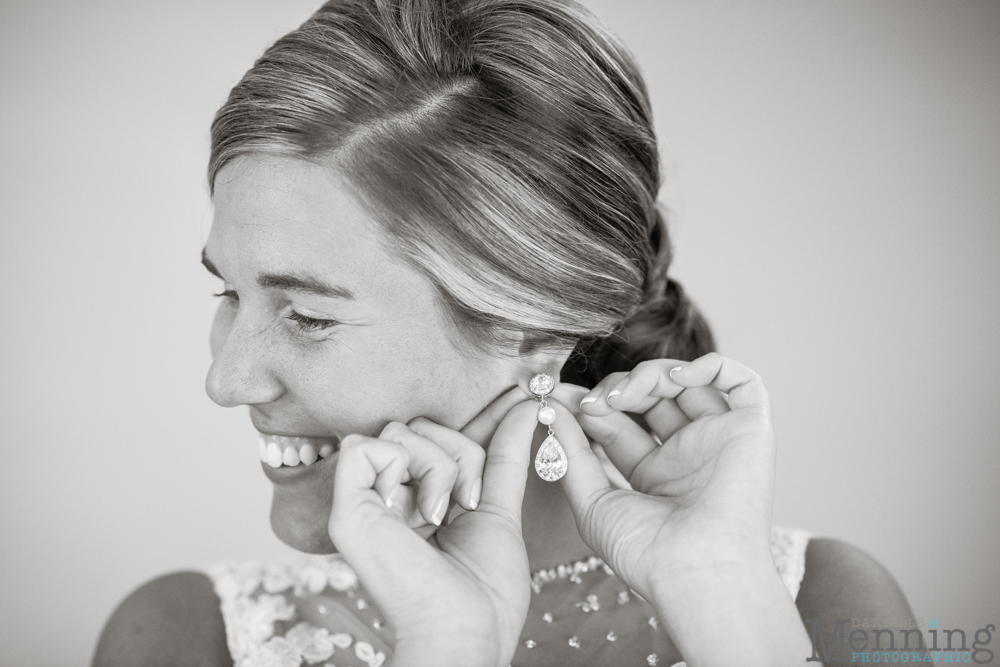 The perfect option for any daddy's girl on her wedding day is a first look with her dad to see his reaction to seeing his daughter as a bride. Those moments are priceless.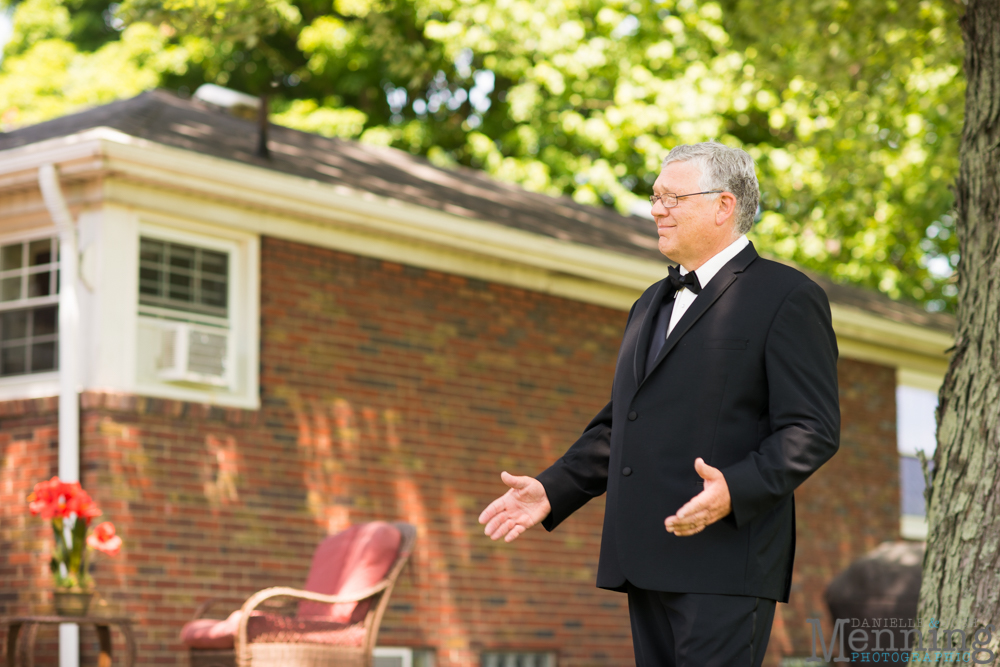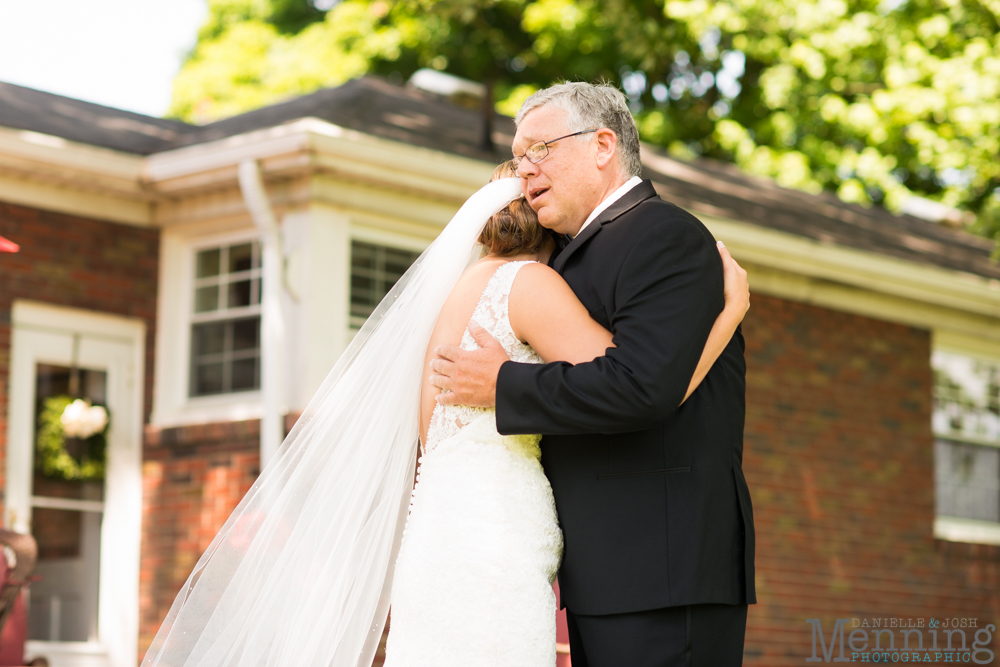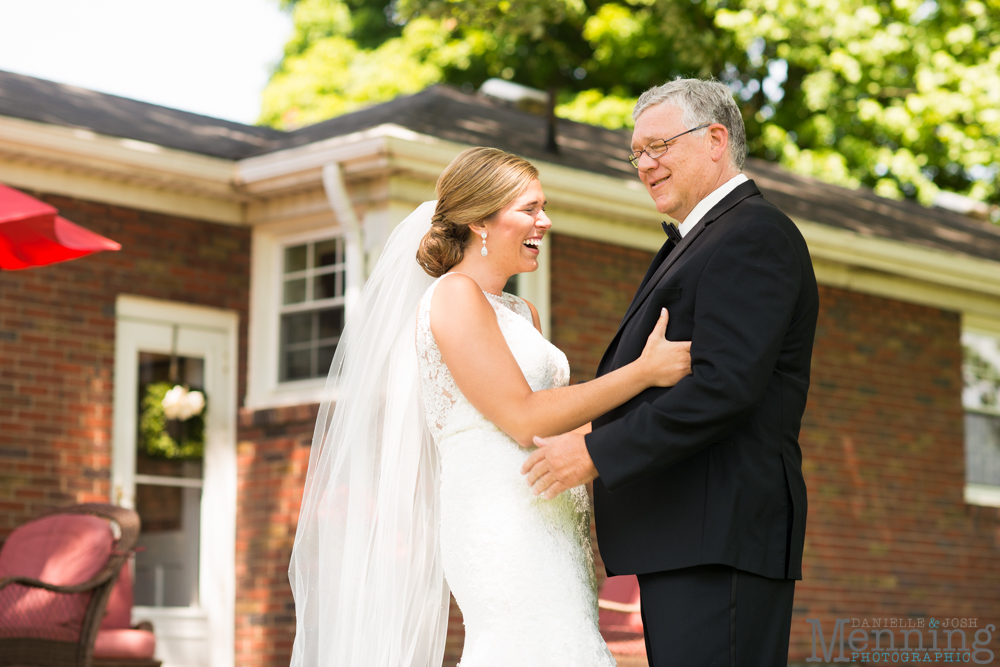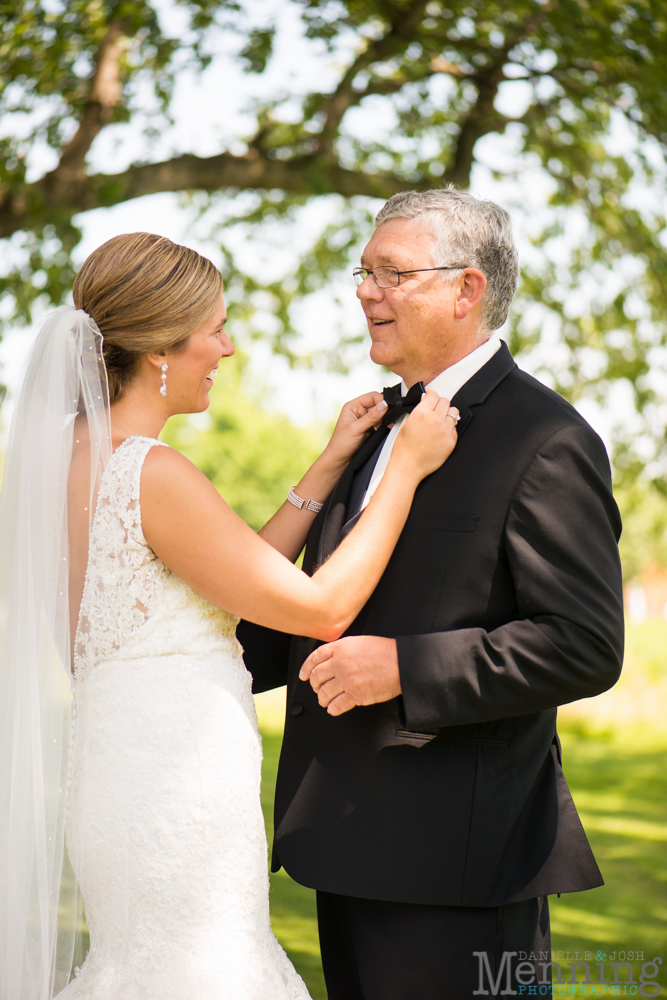 After the daddy-daughter first look, it was time for Rachael & Bryan to get married!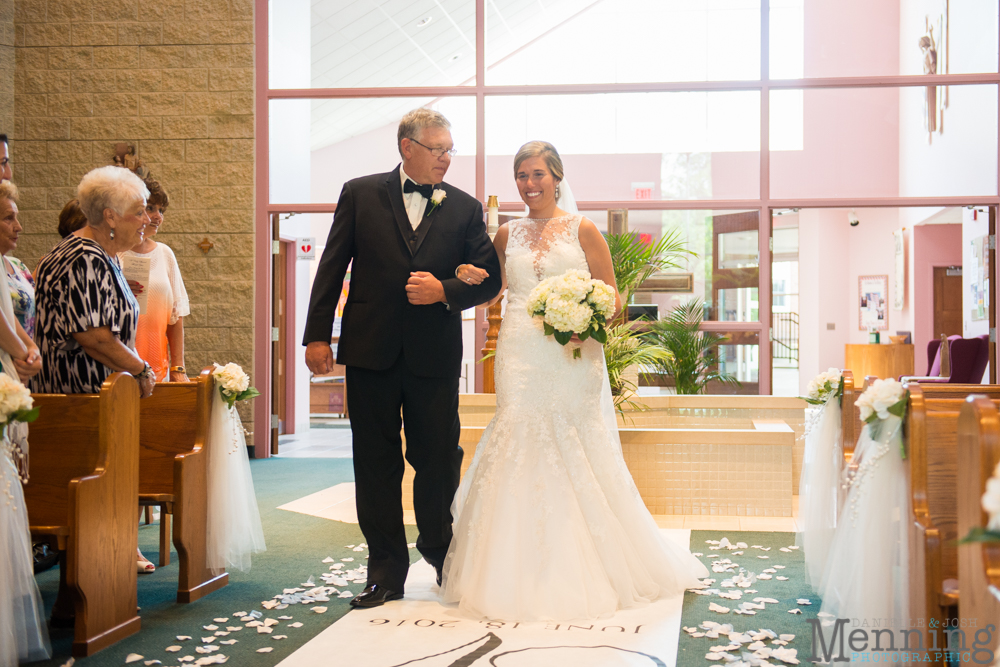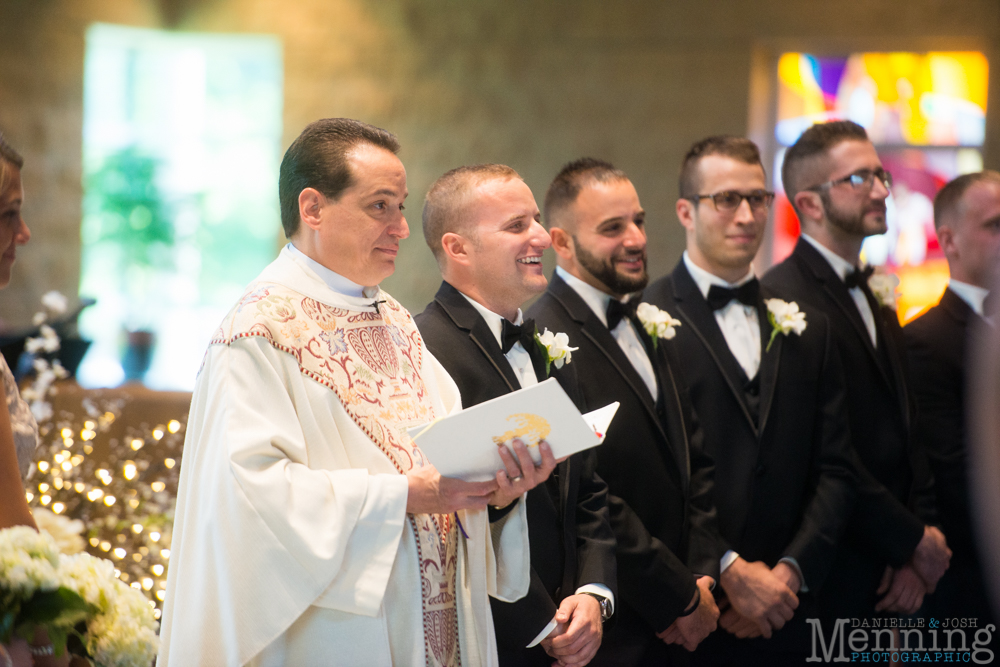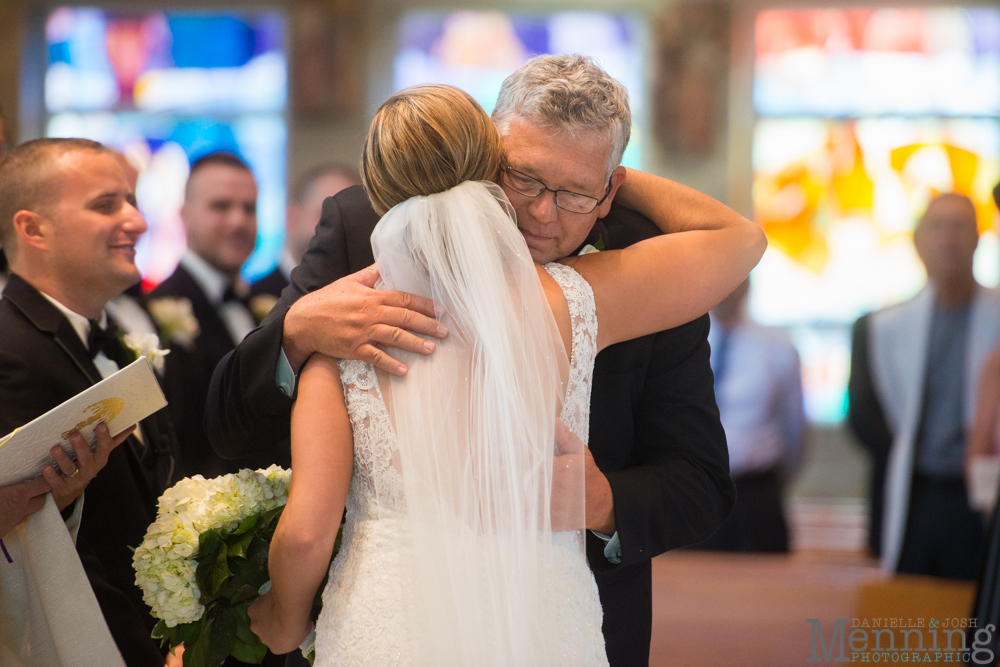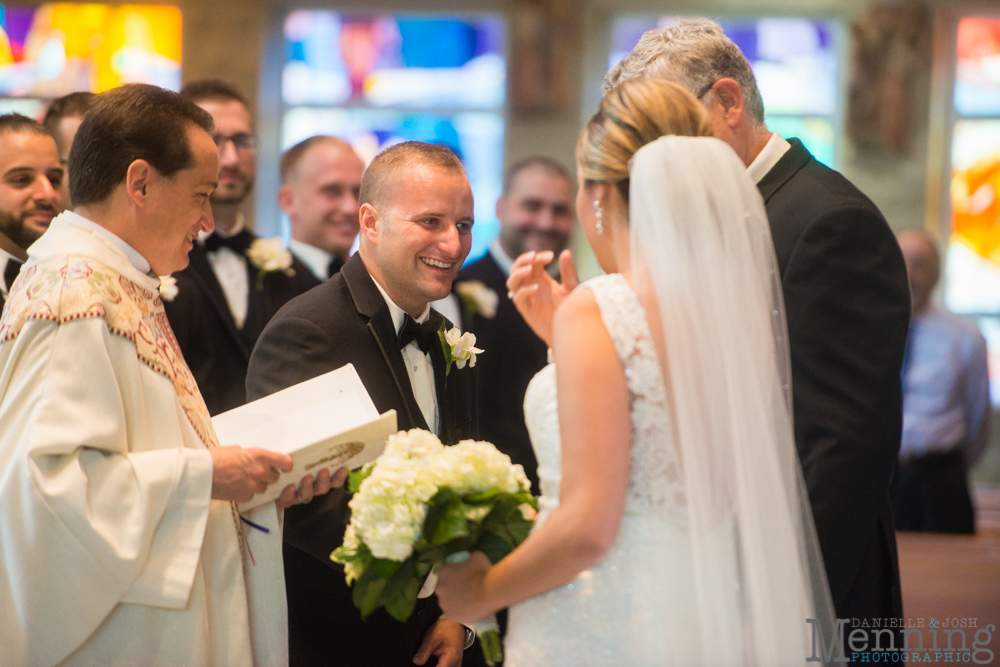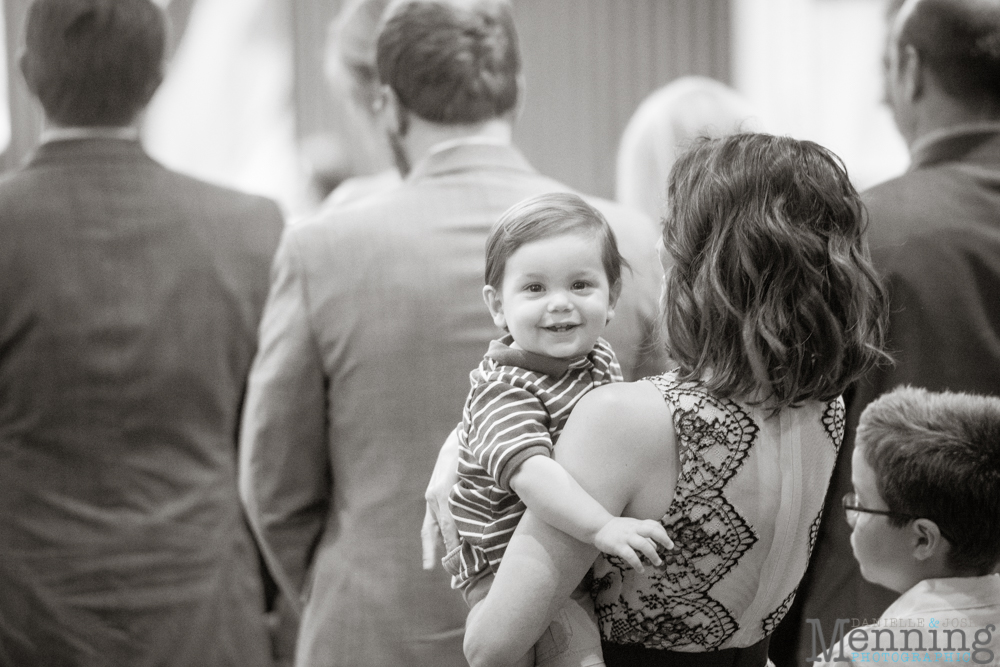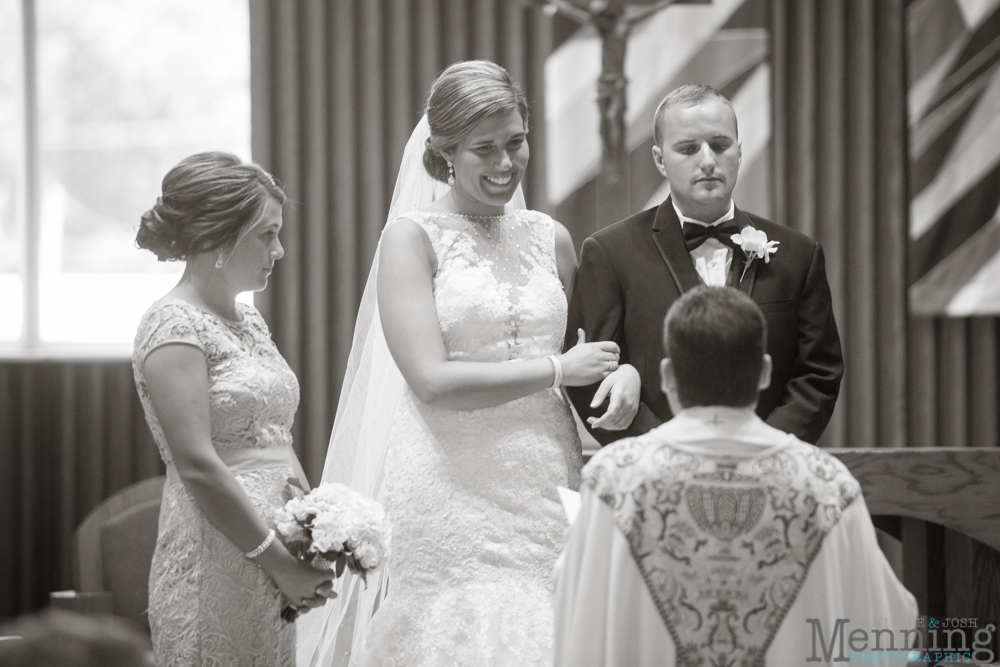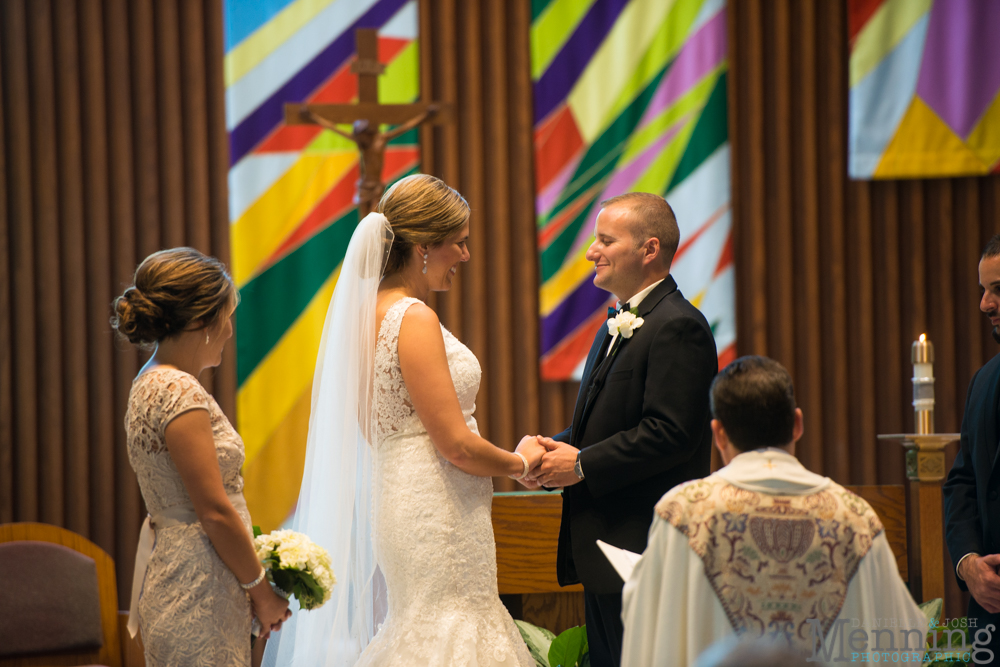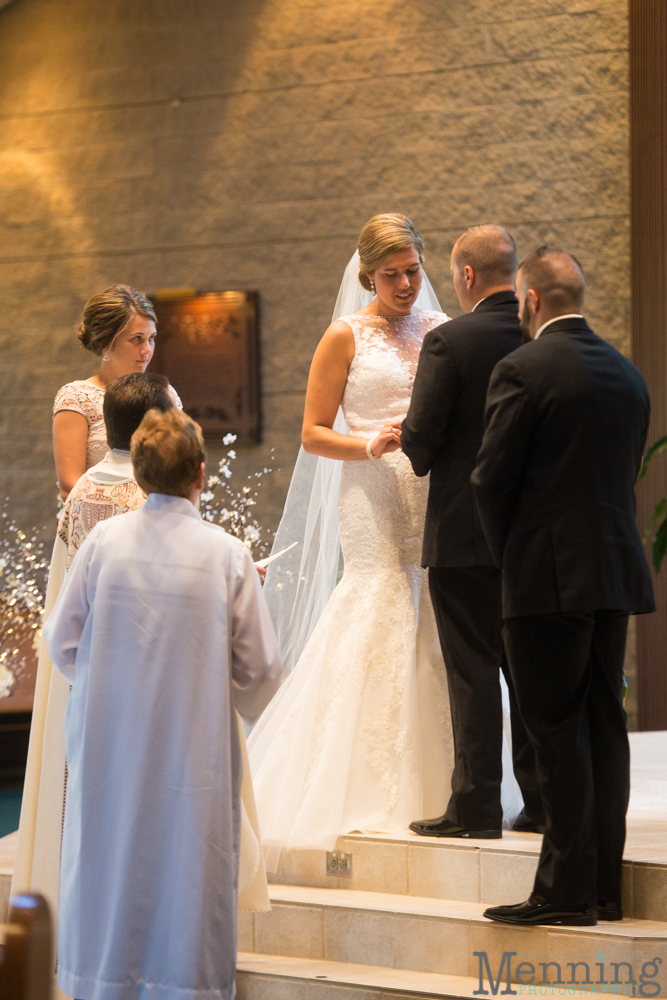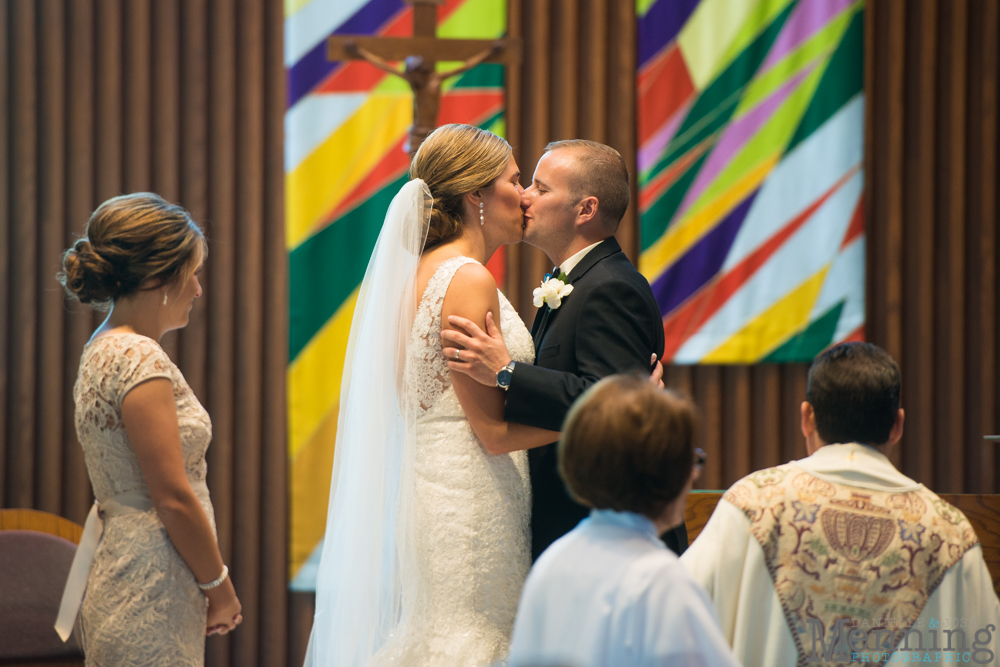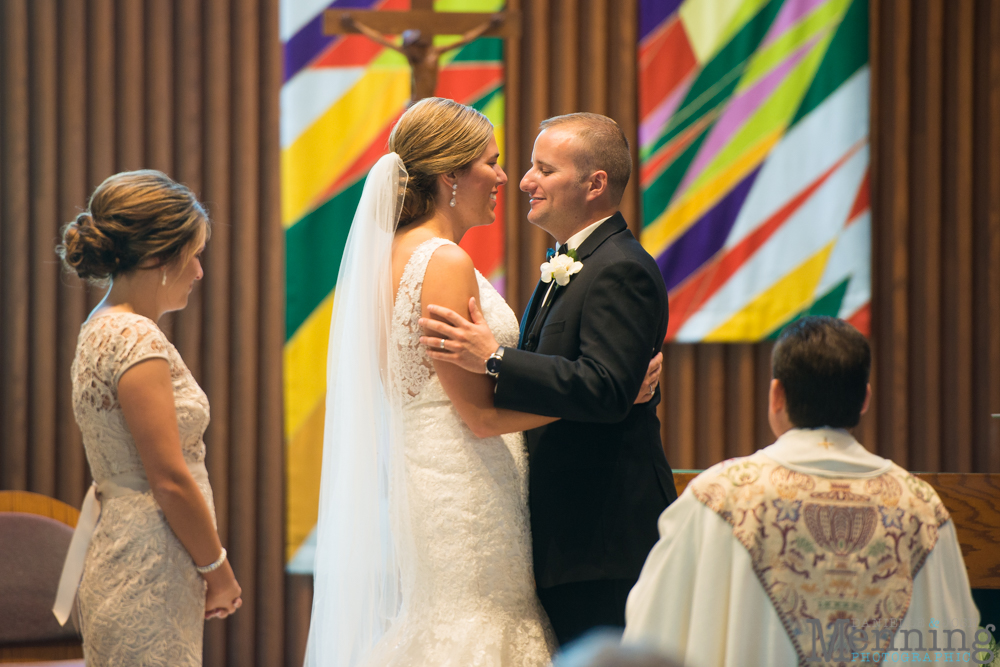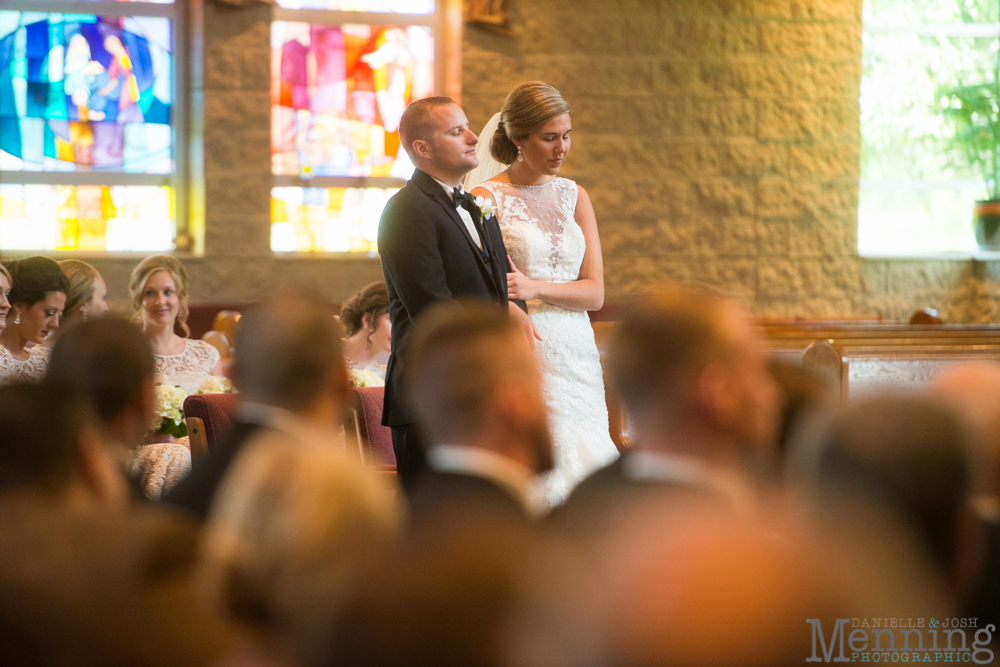 They chose to add a candle lighting  to the service & it was beautiful.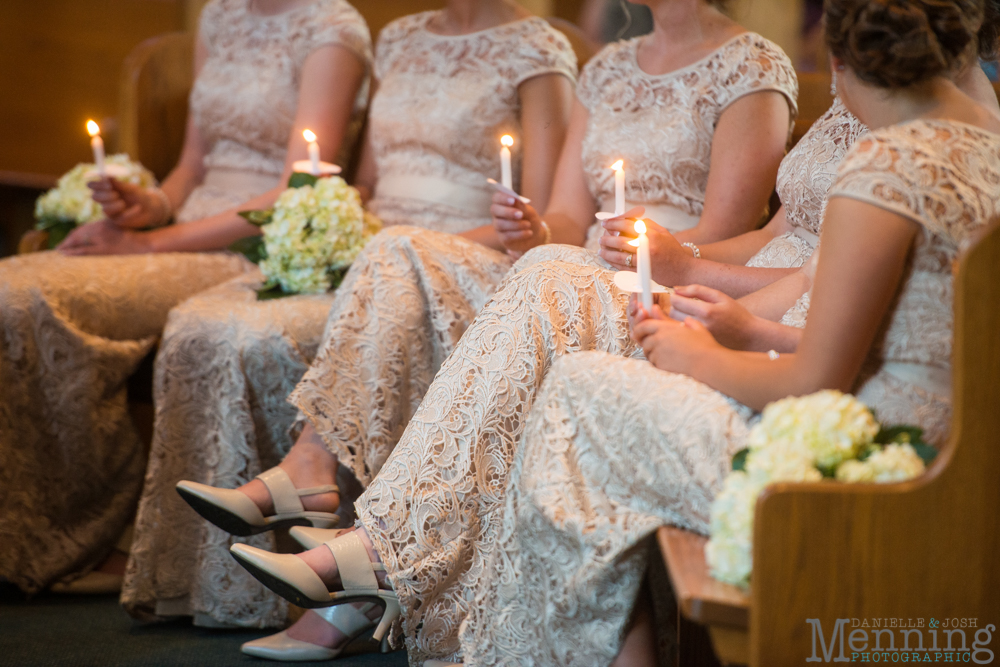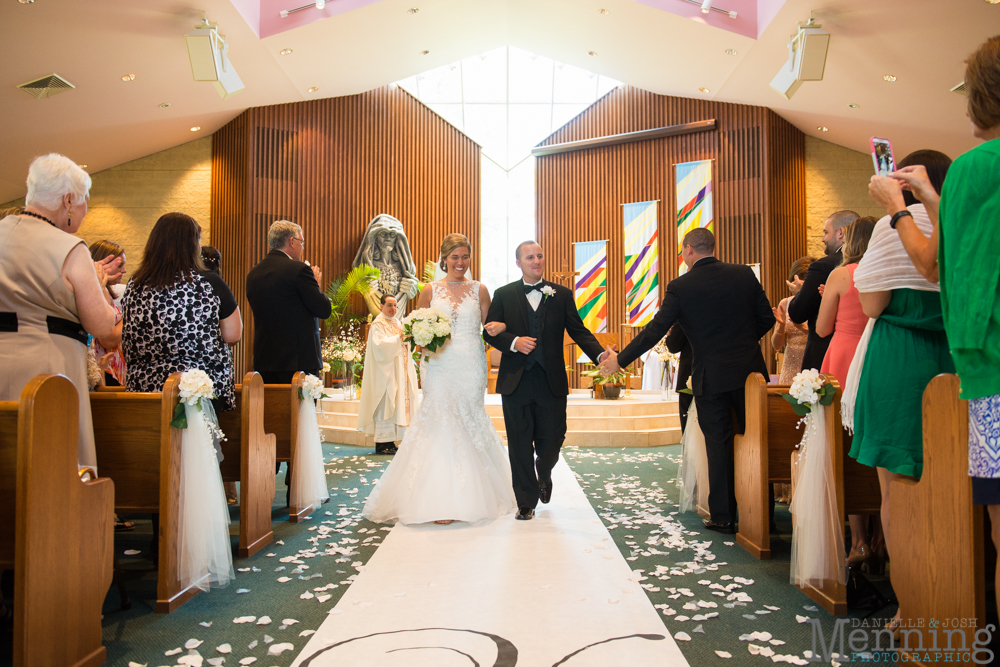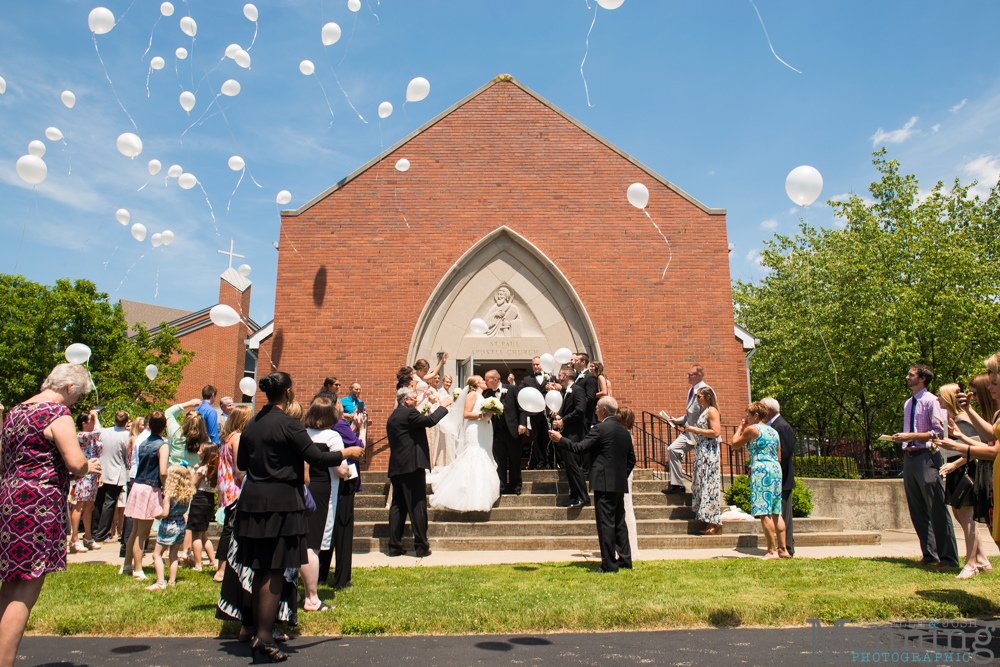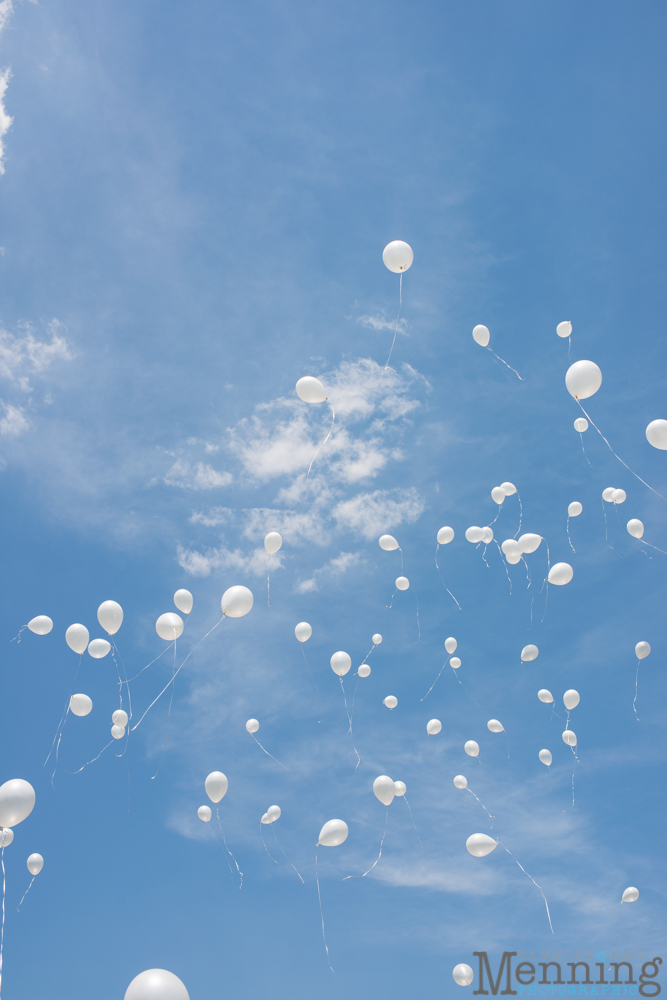 Reminiscent of their engagement photos, we hit up Poland Library for wedding party & bride & groom portraits before heading to Stambaugh.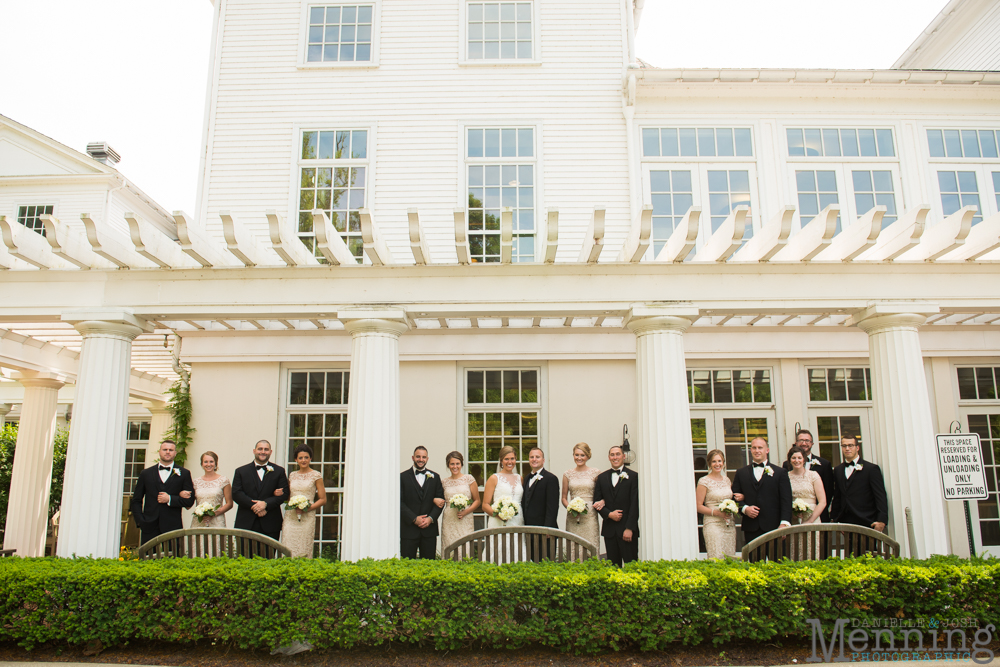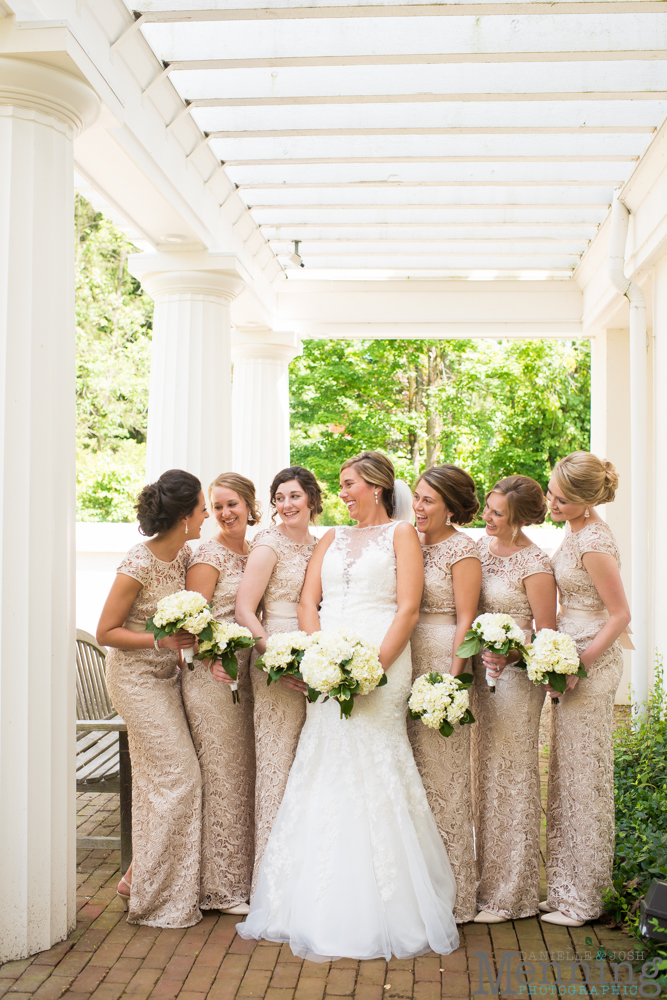 I love the composition of this shot by Josh.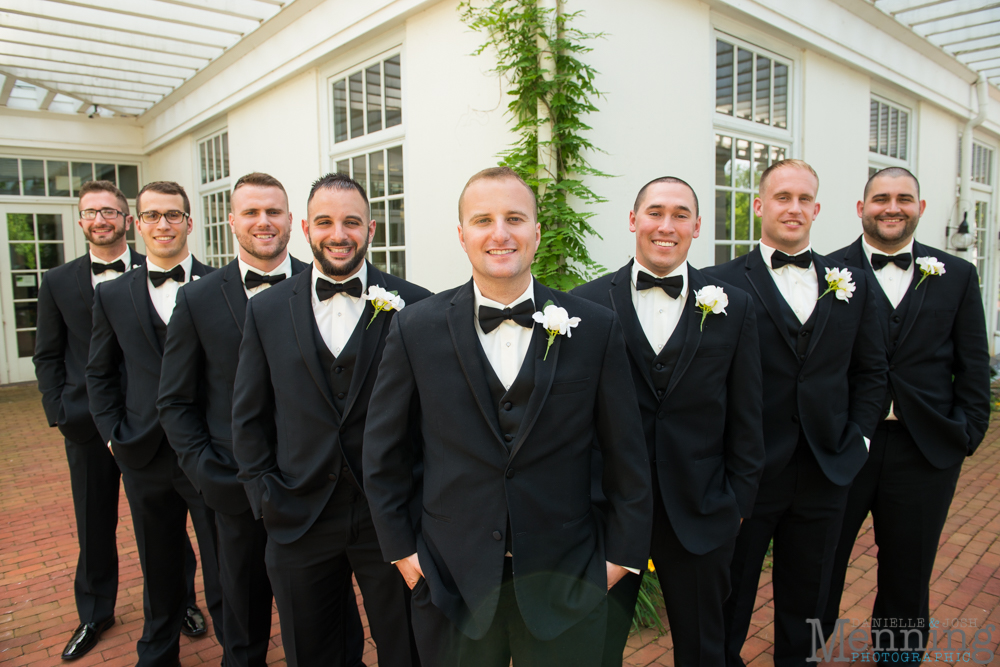 And I'm not really sure what to say about this. haha!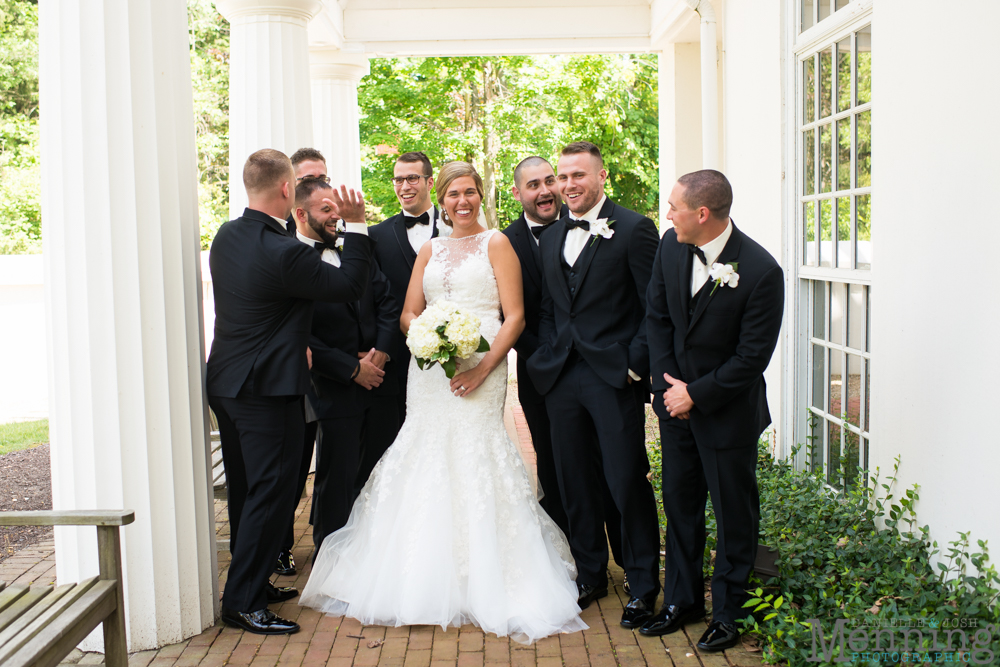 They are stunning!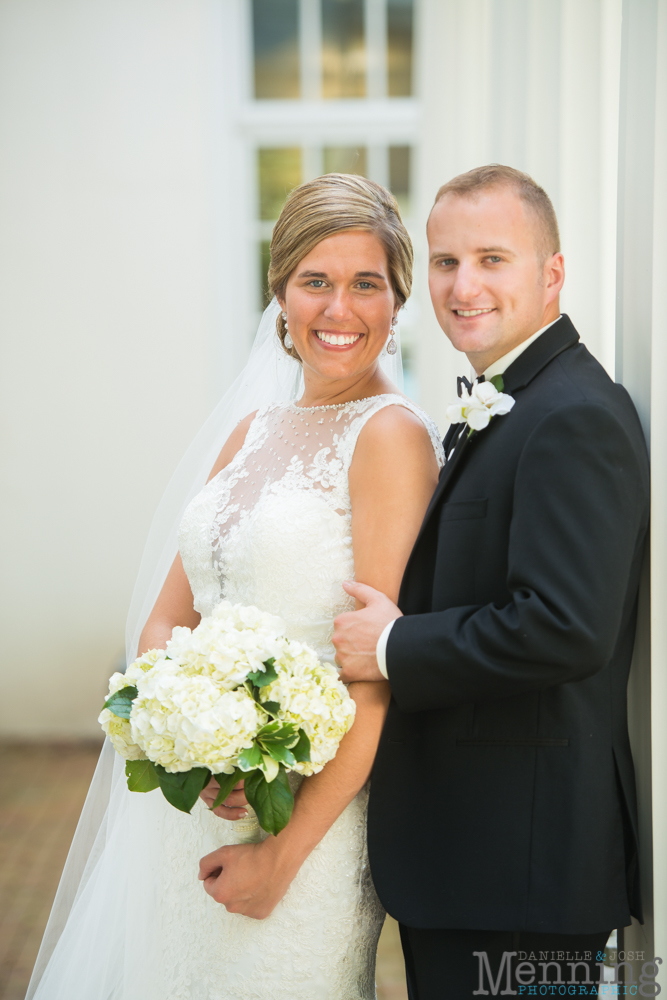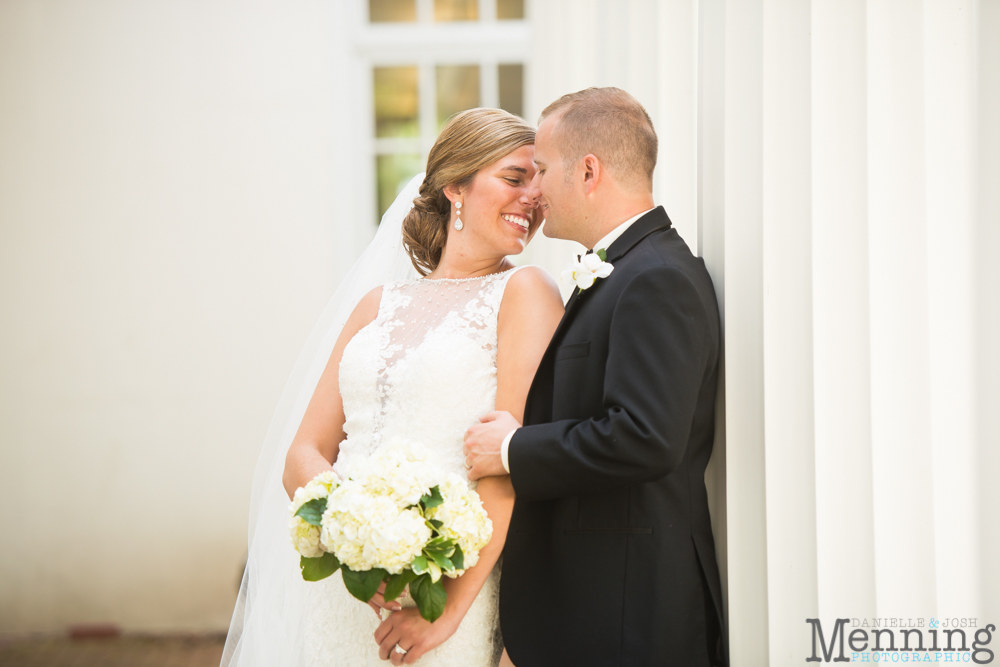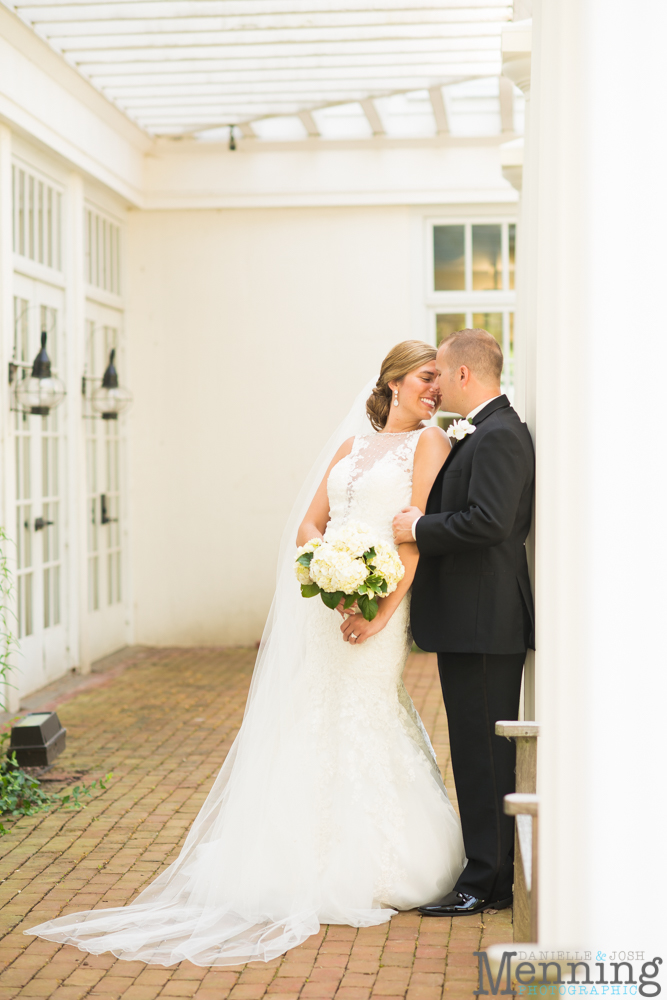 The laughs! So much love!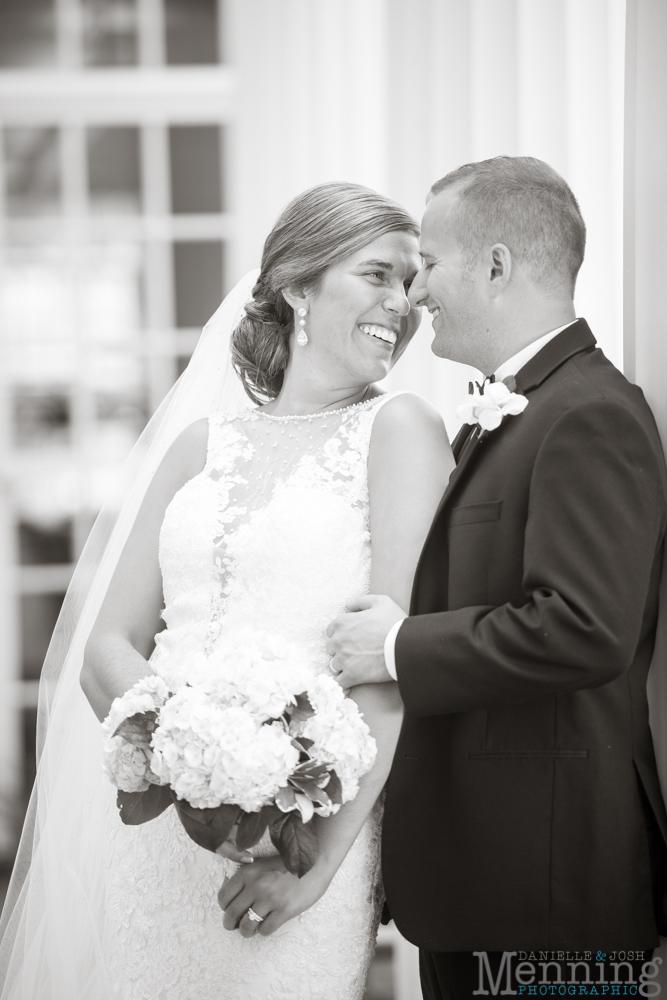 Rachael was absolutely alight with love that day.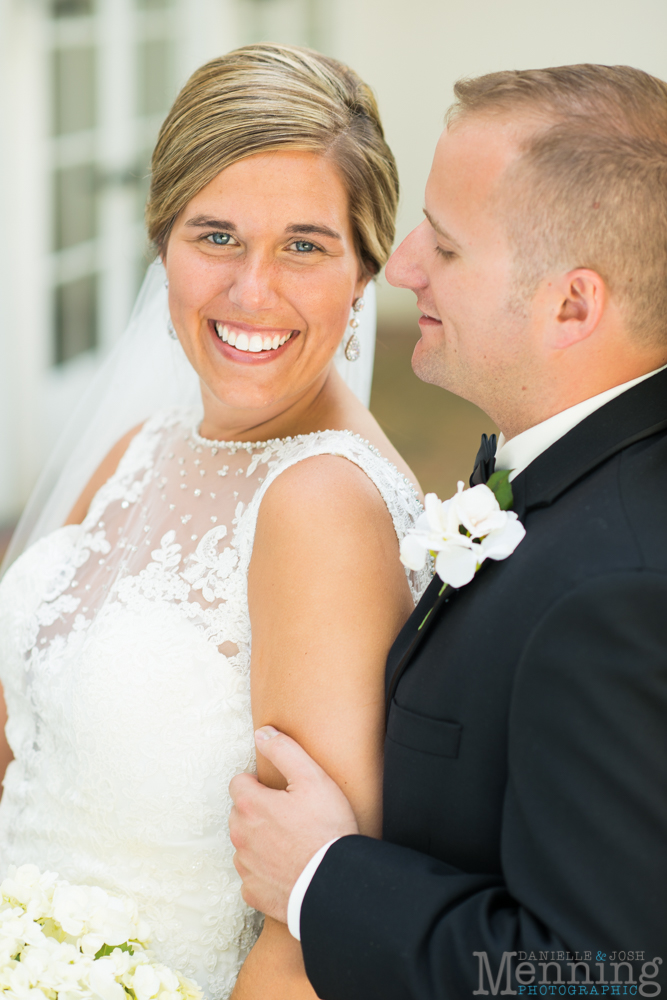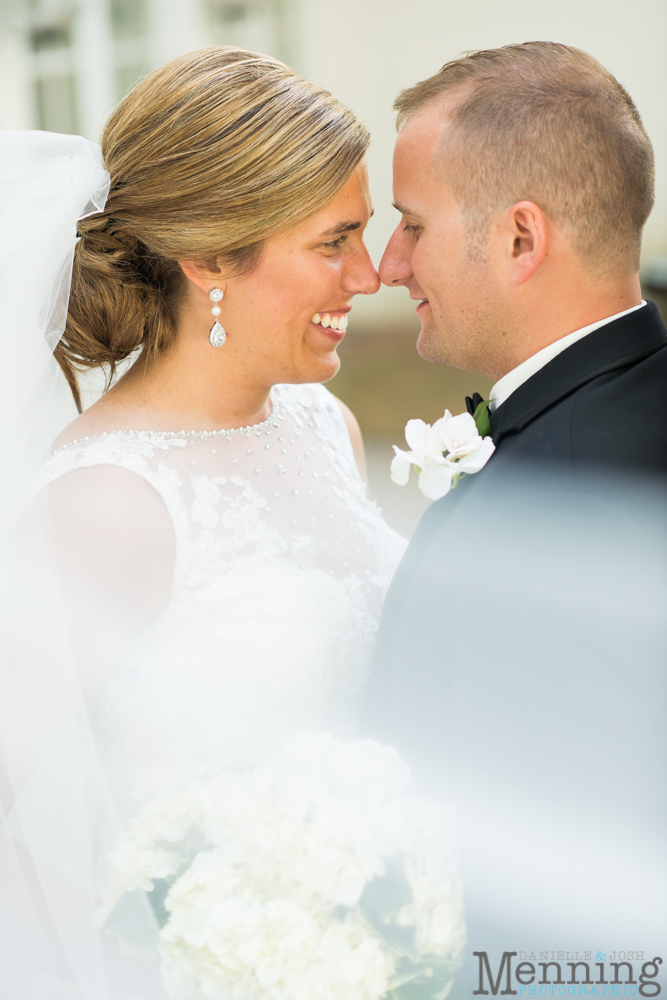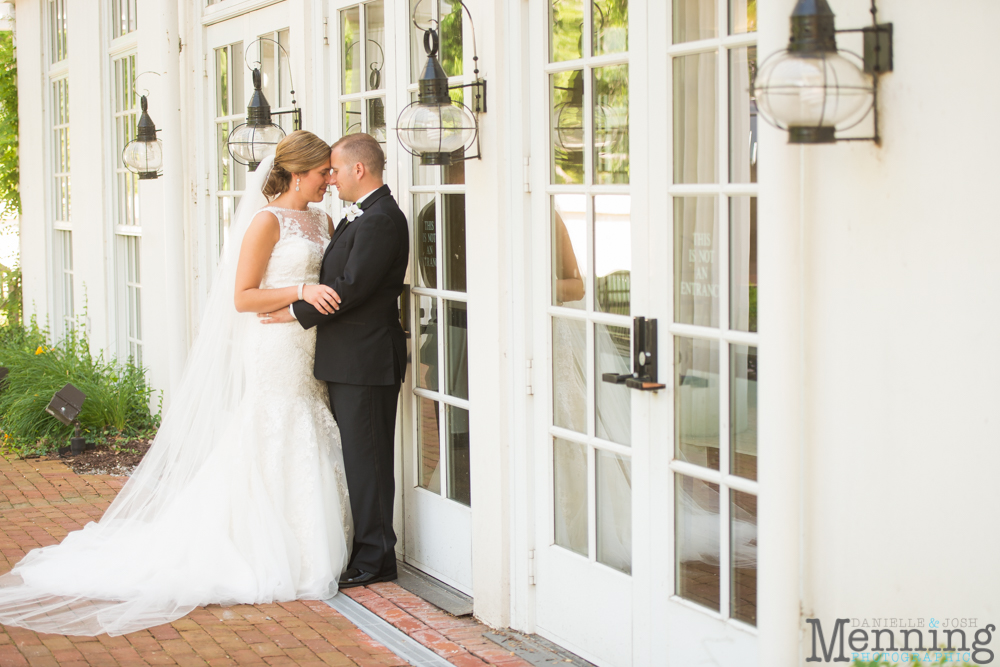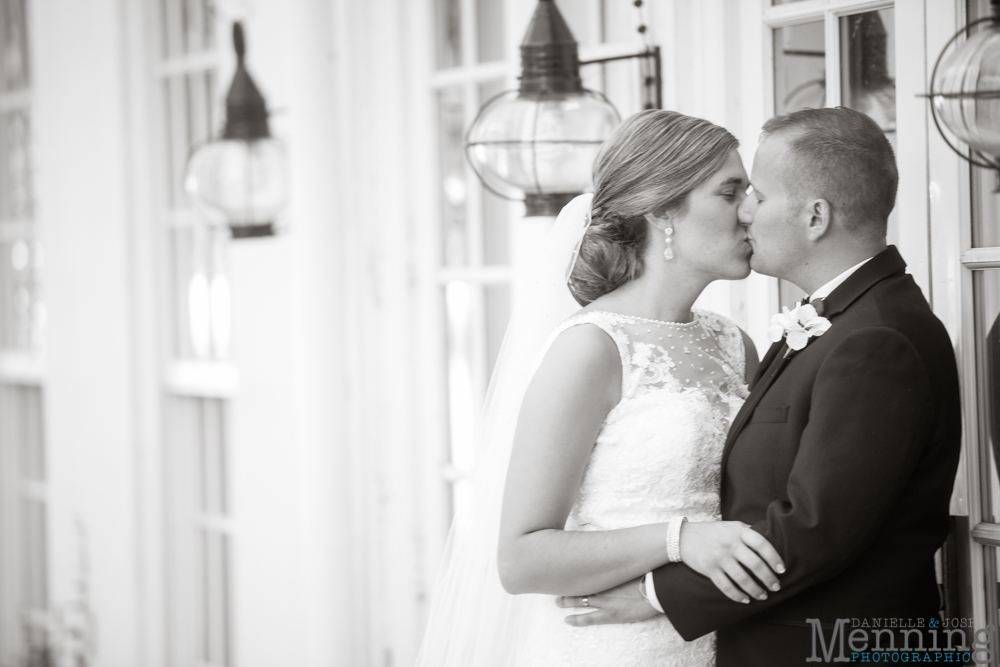 The Orange Poppy built the bouquets.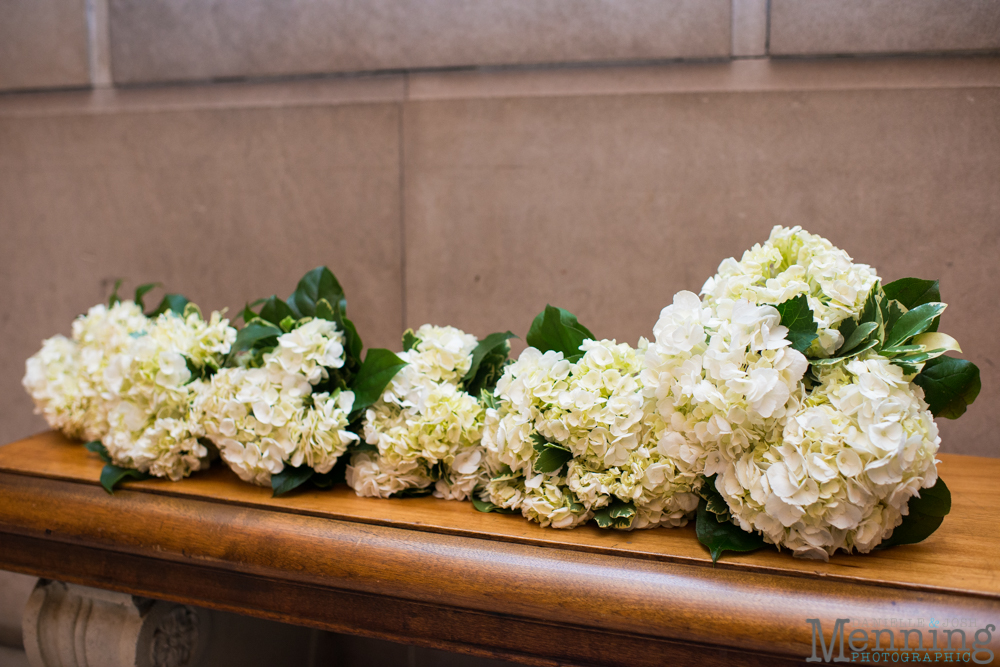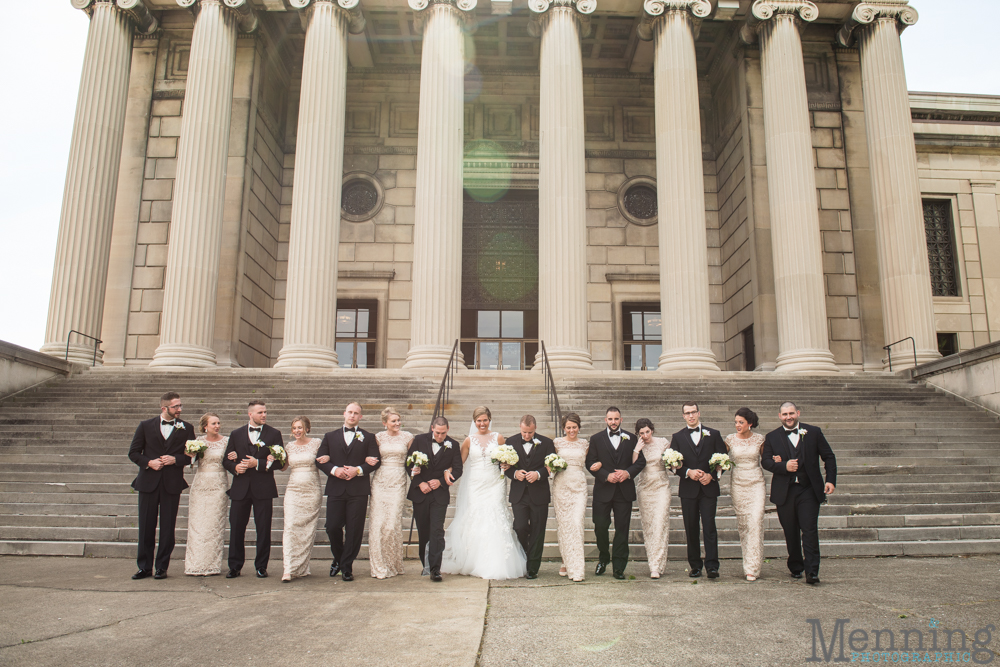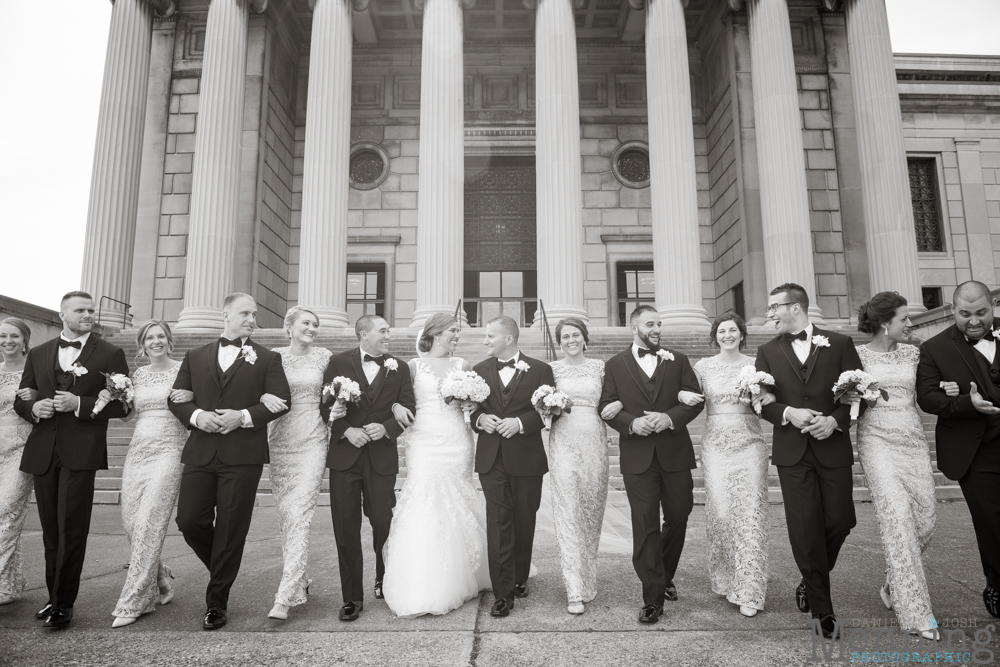 I just have to say that these ladies were so wonderful & beautiful inside & out!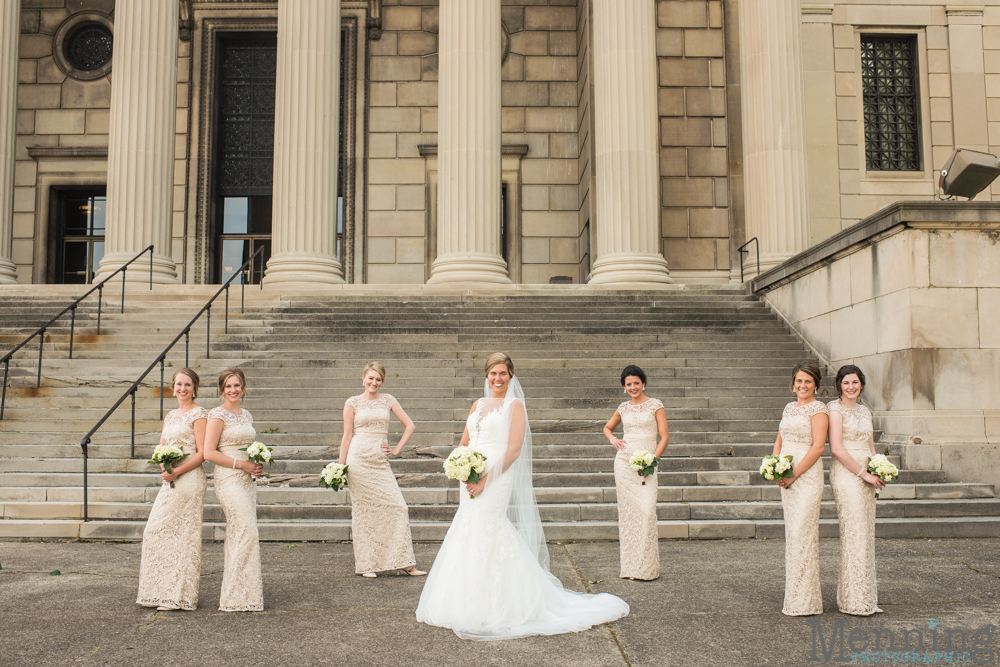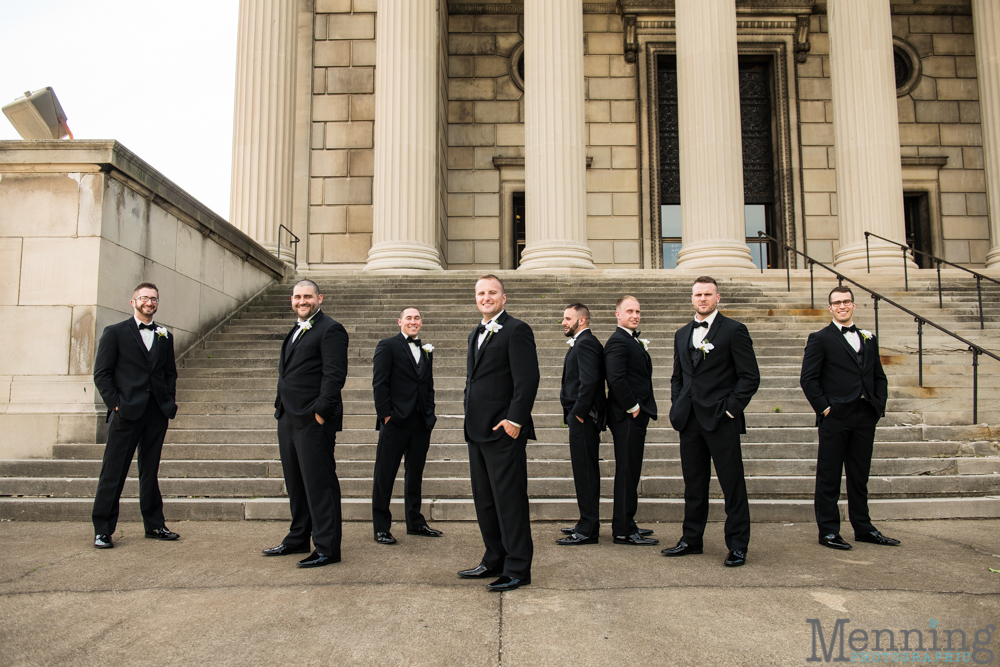 This was hilarious & I'll just leave you to draw your own conclusion on what's going on. It's more fun that way.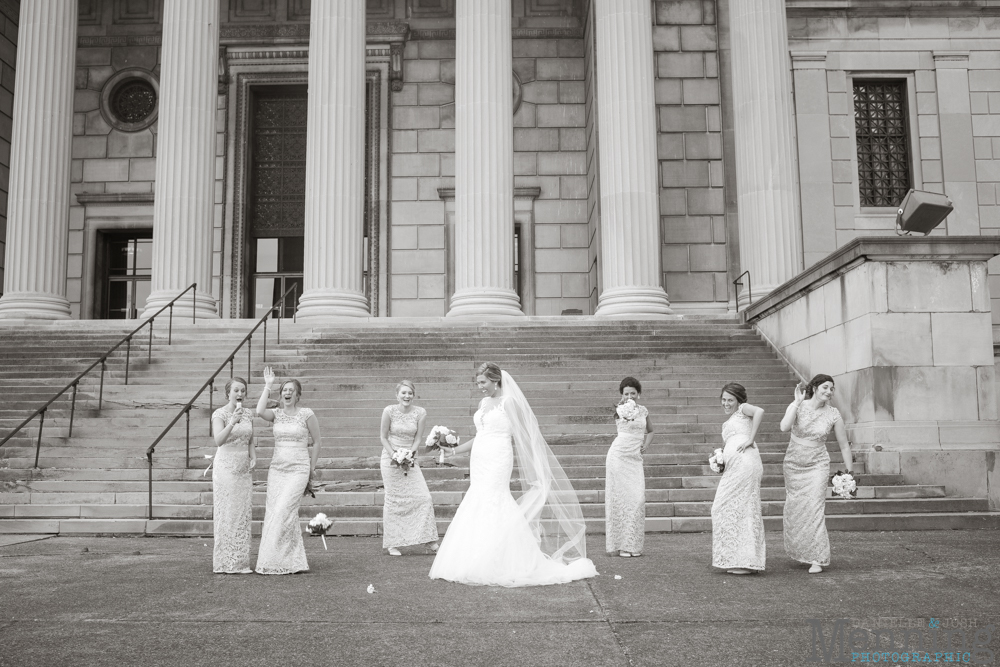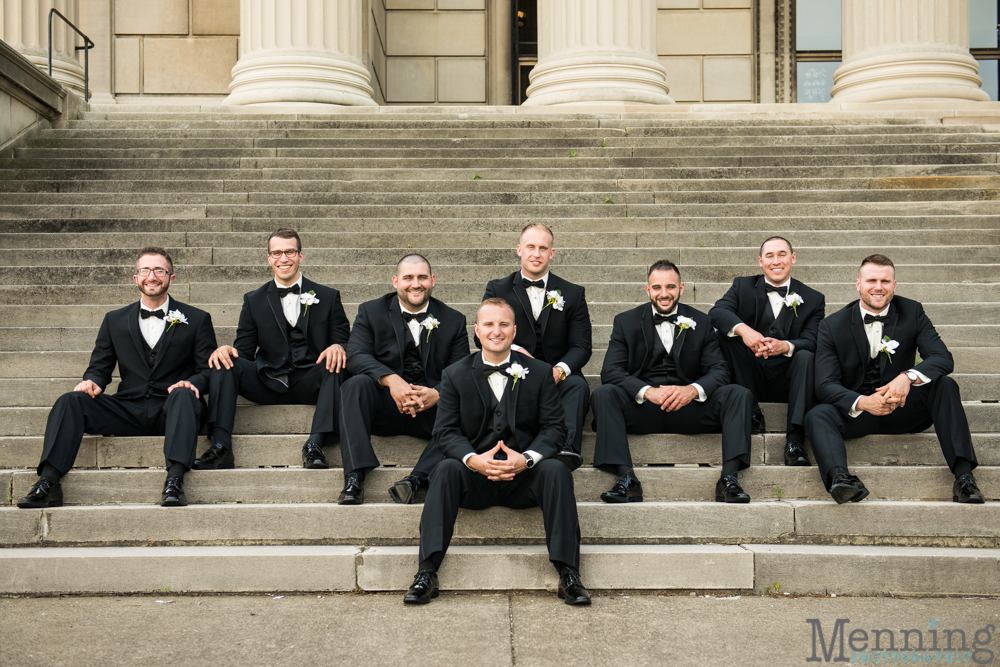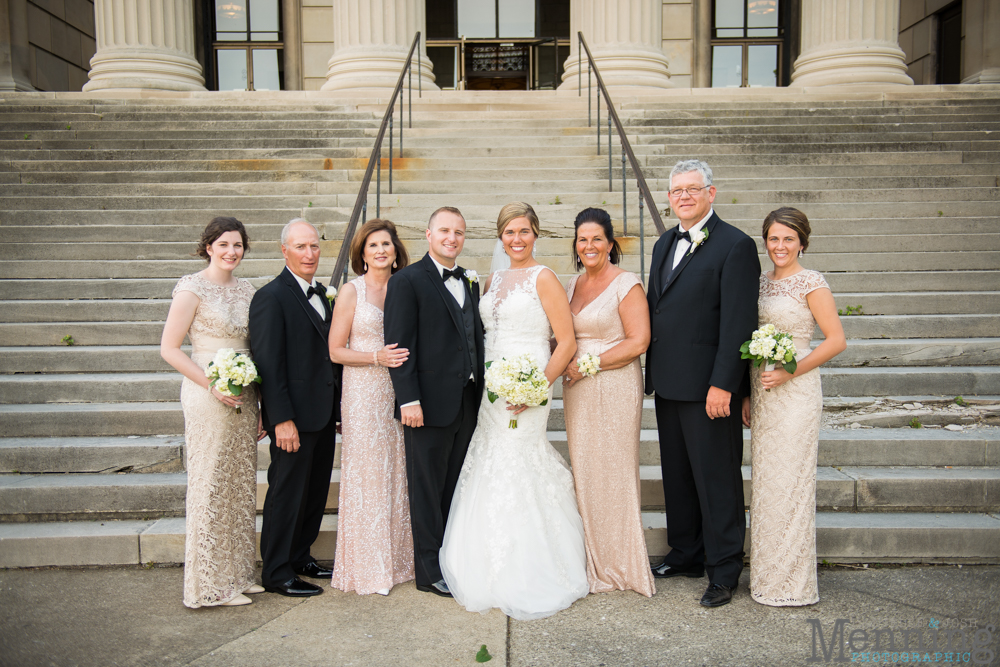 This is swoon-worthy, no? Dress & veil from Jacqueline's Bridal.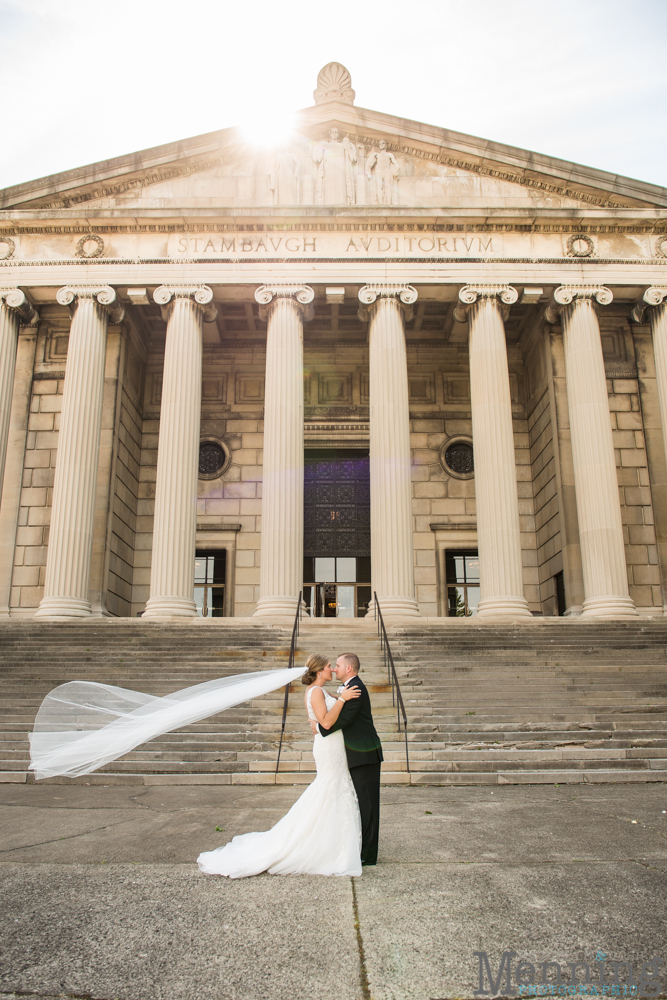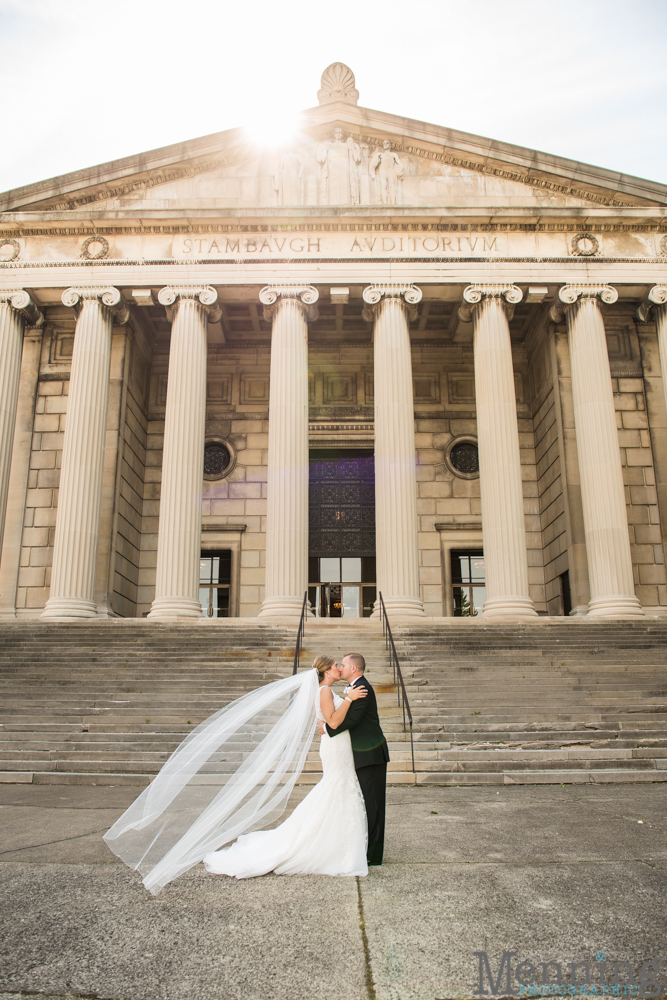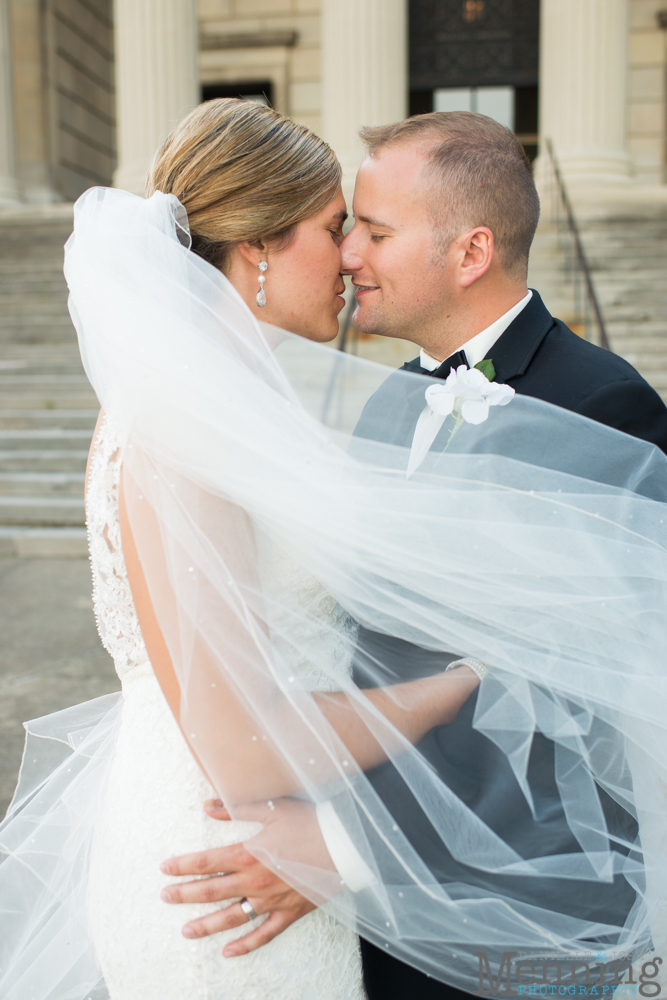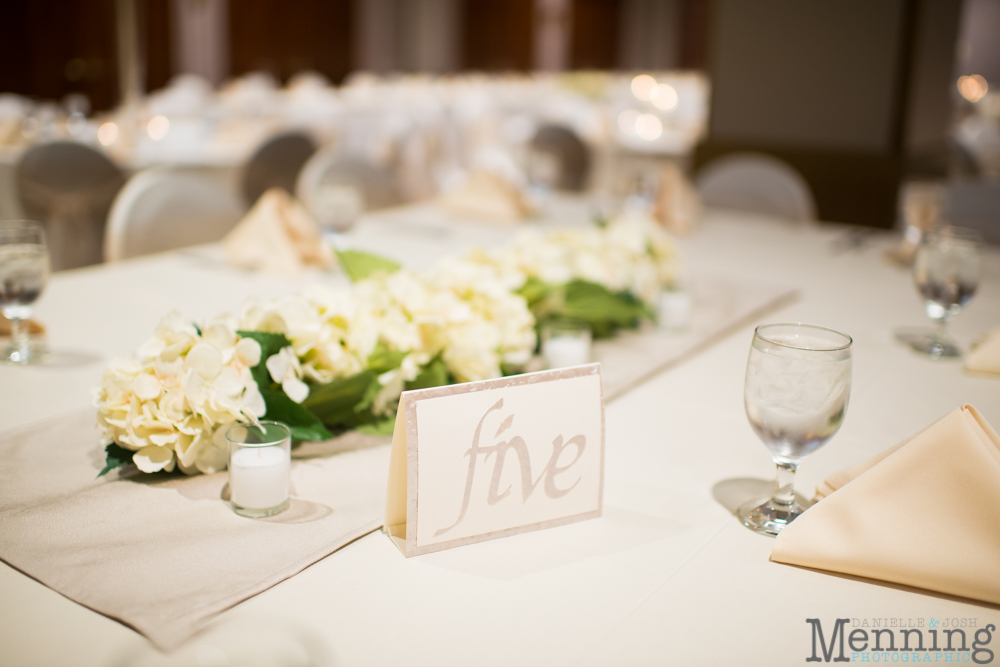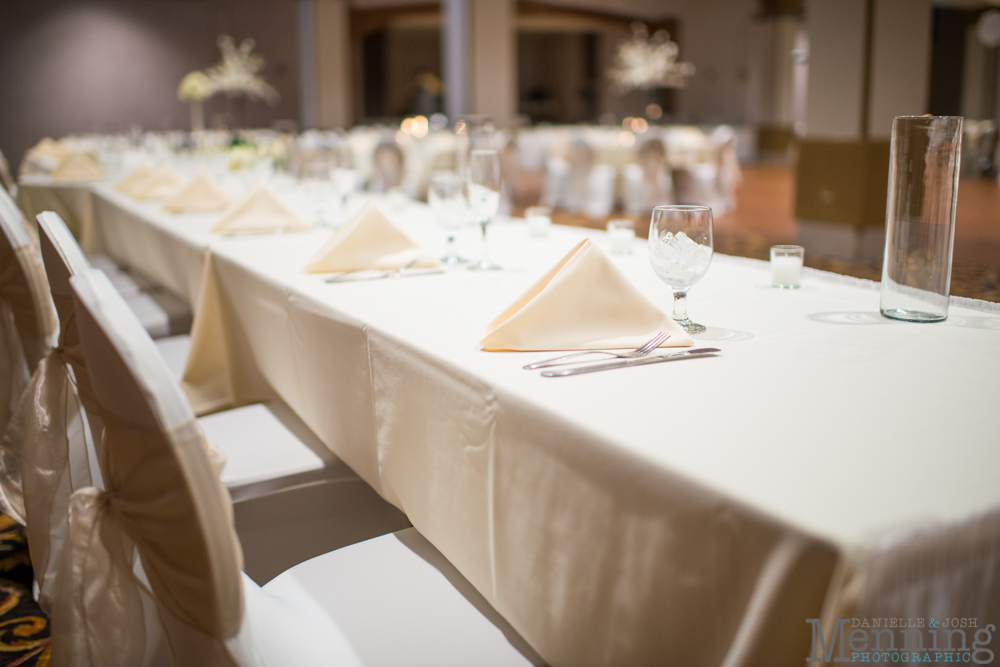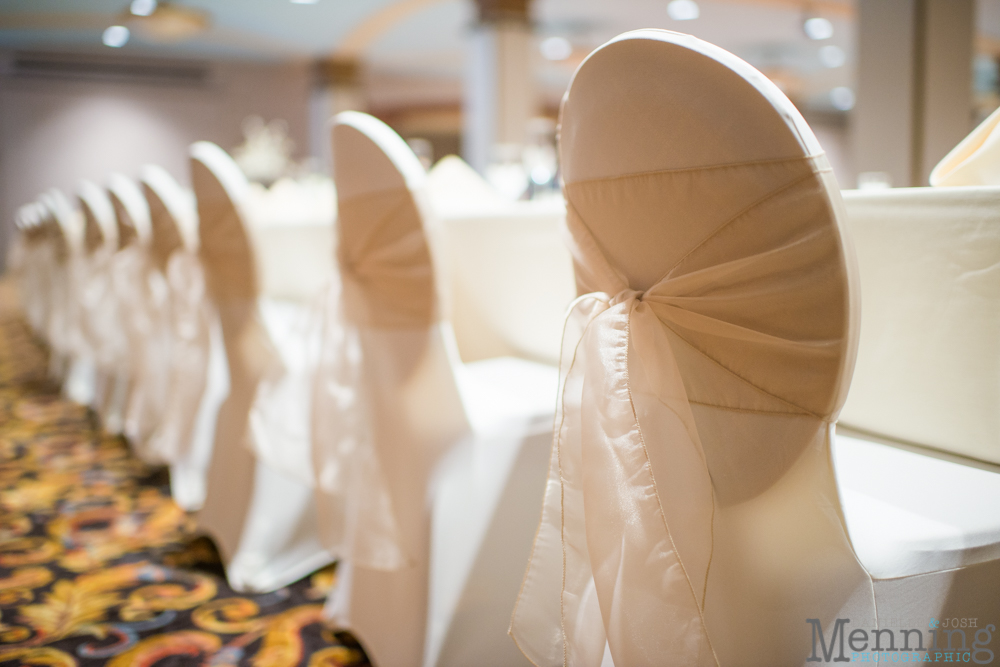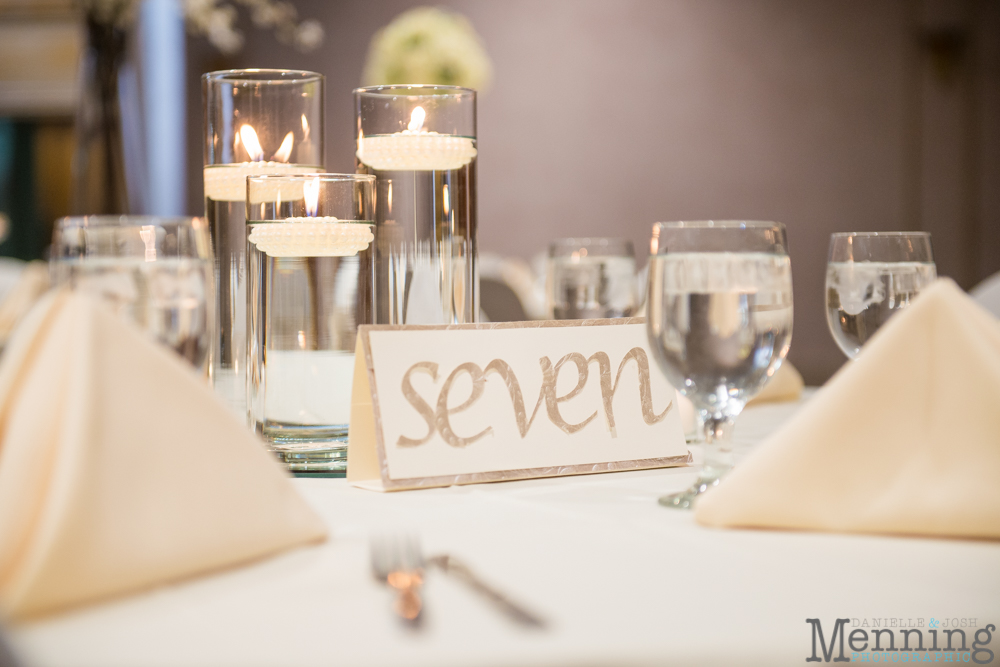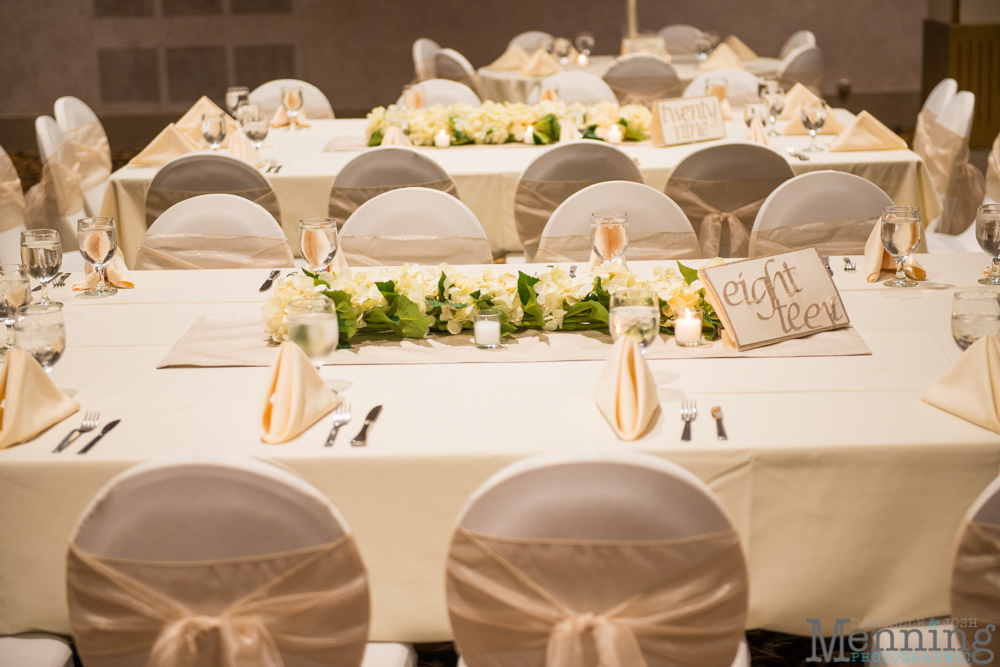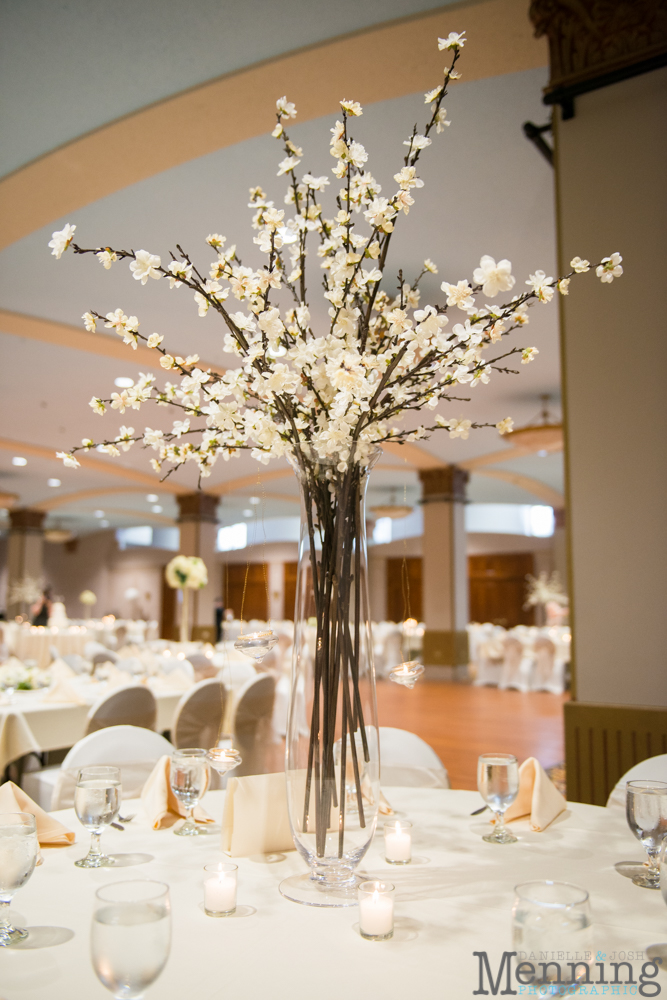 You guys! There was a chocolate fountain!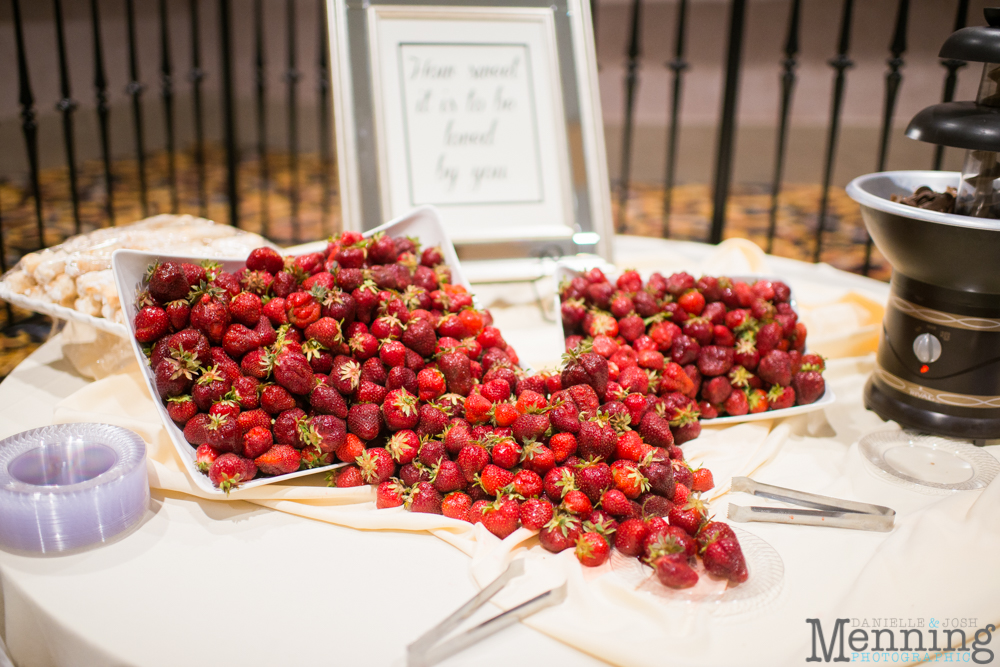 Lariccia's Italian Marketplace is the BEST for lovely & delicious appetizer spreads! Just LOOK at that table of noms!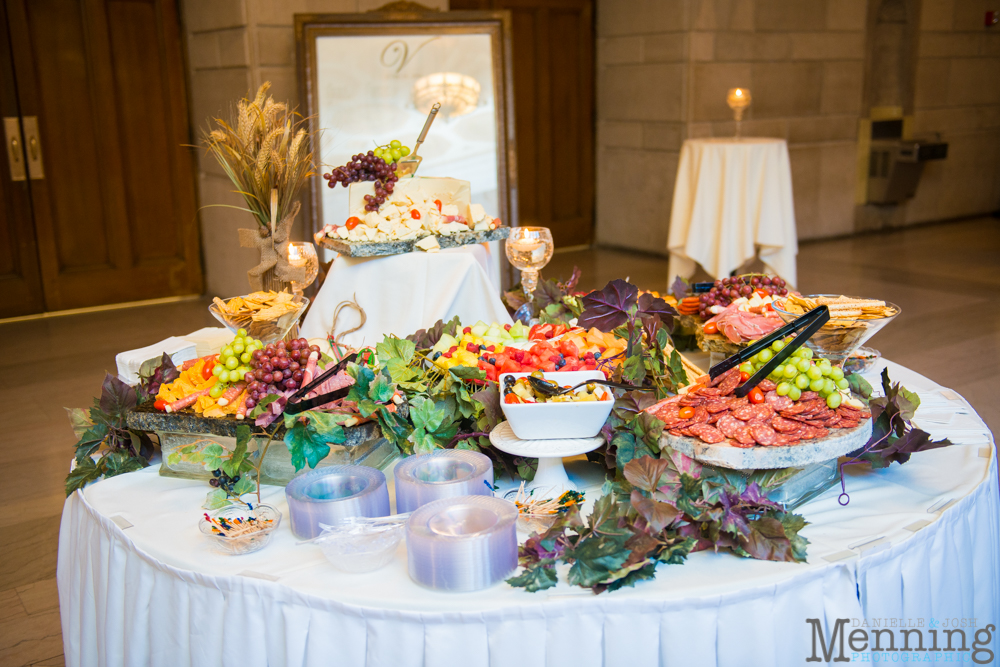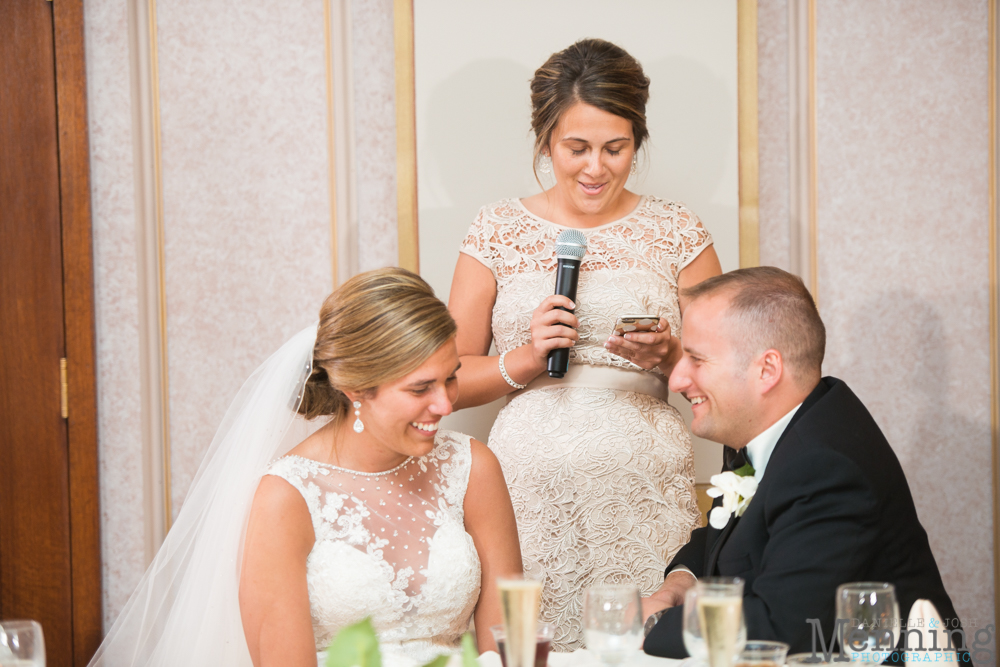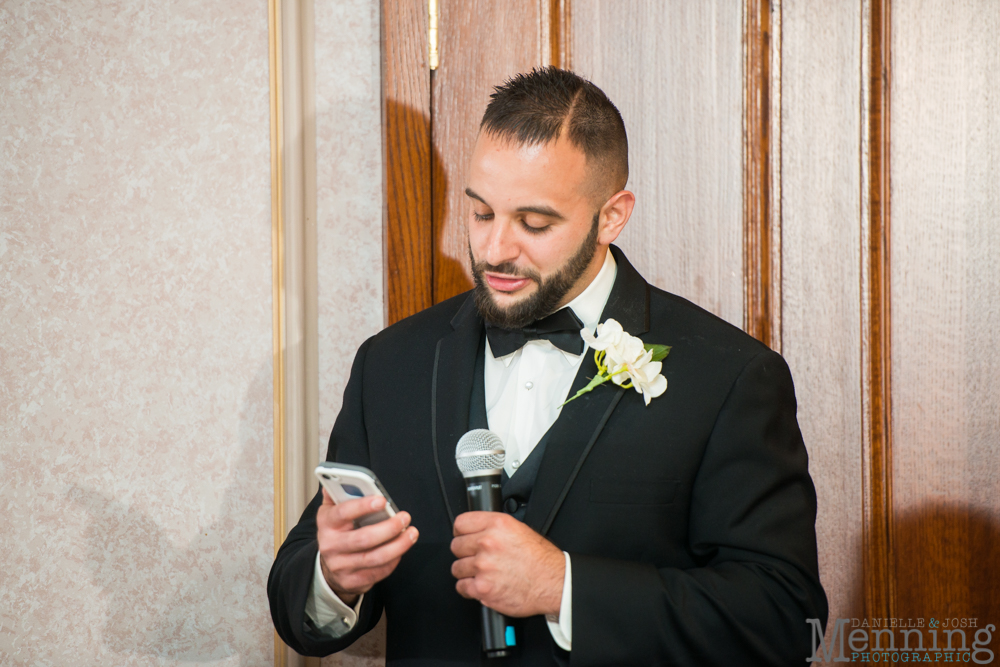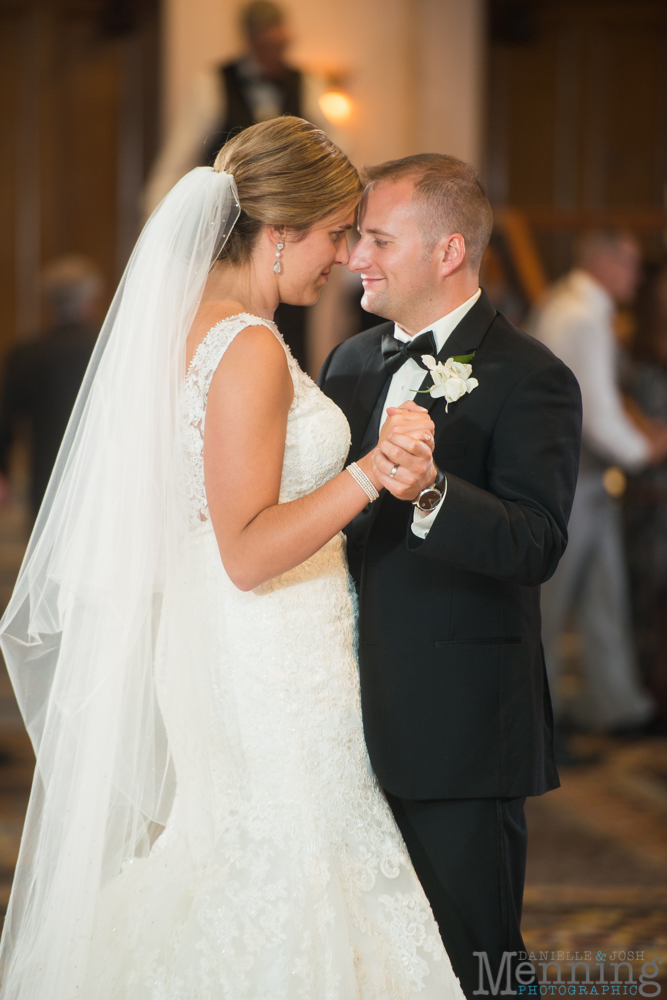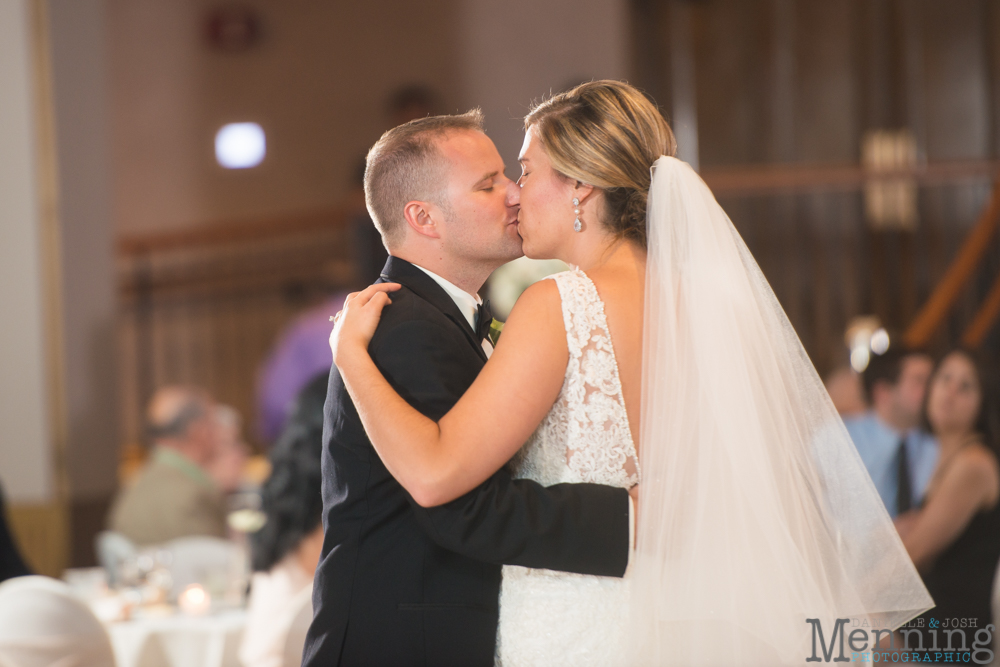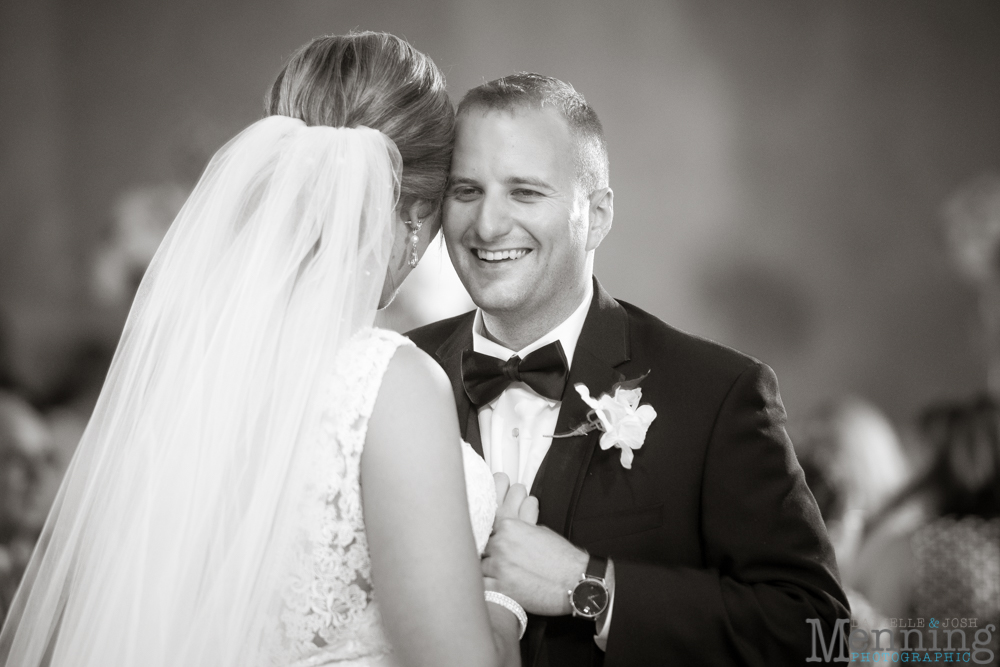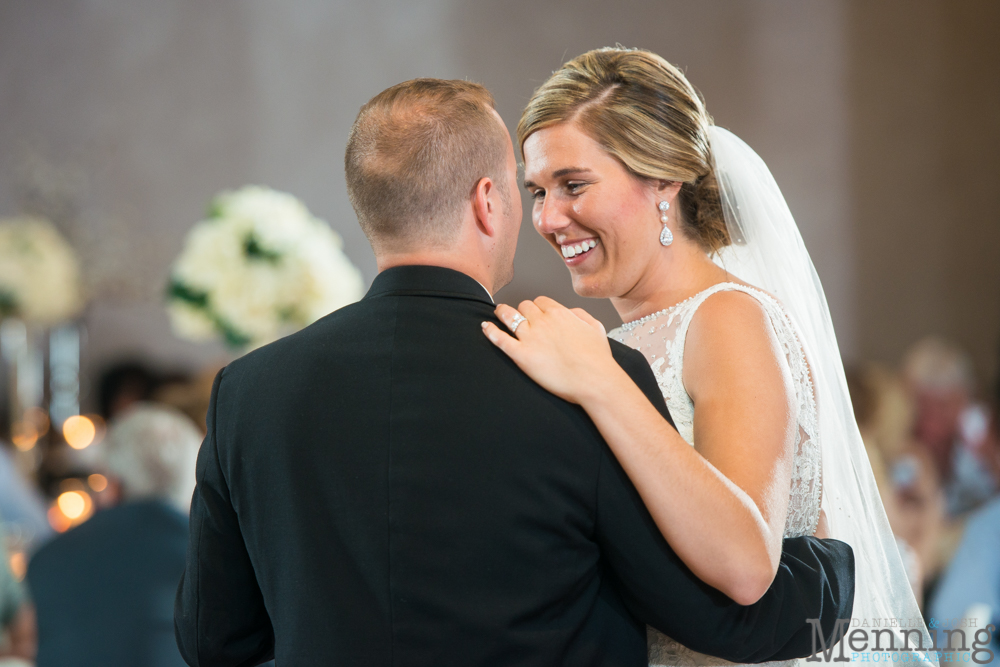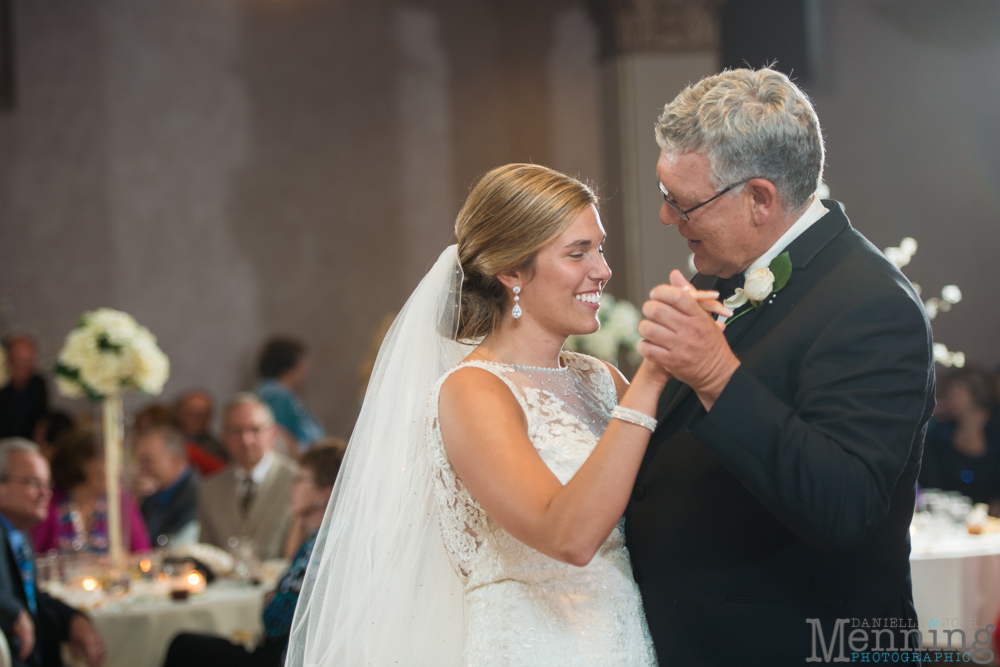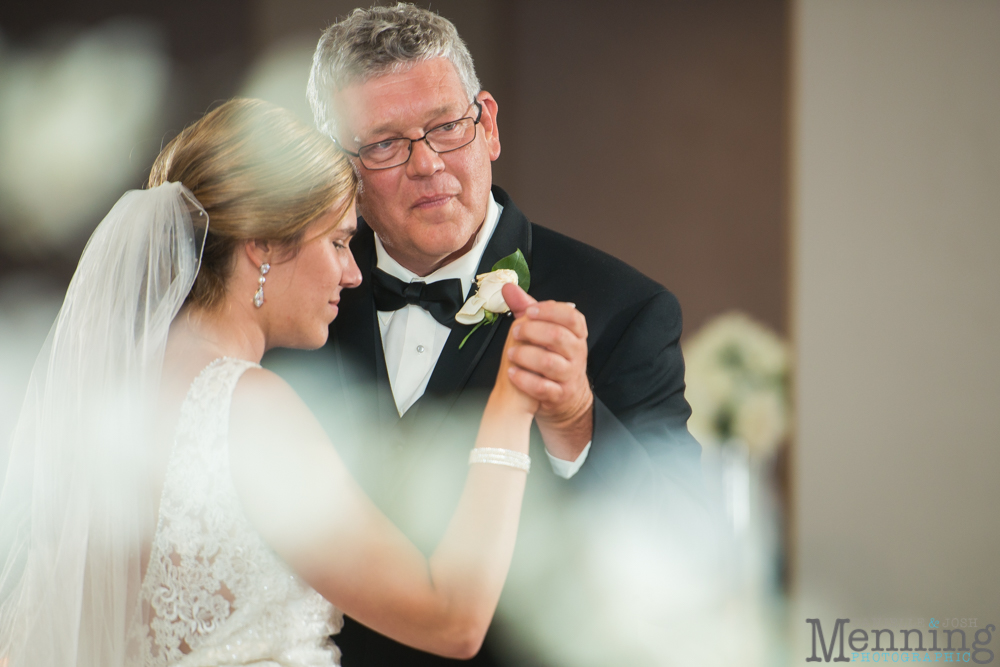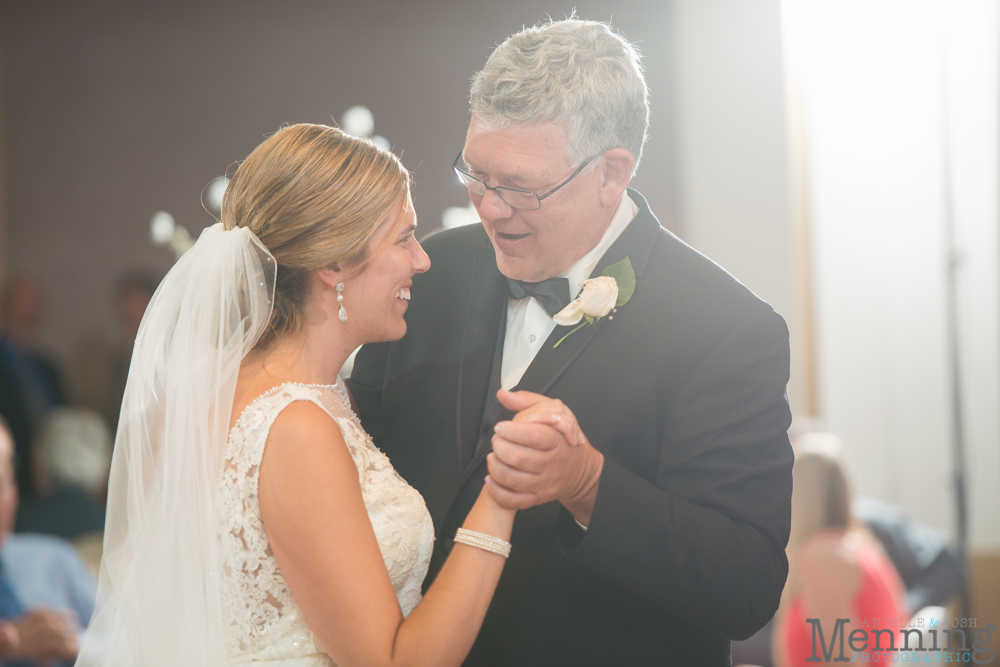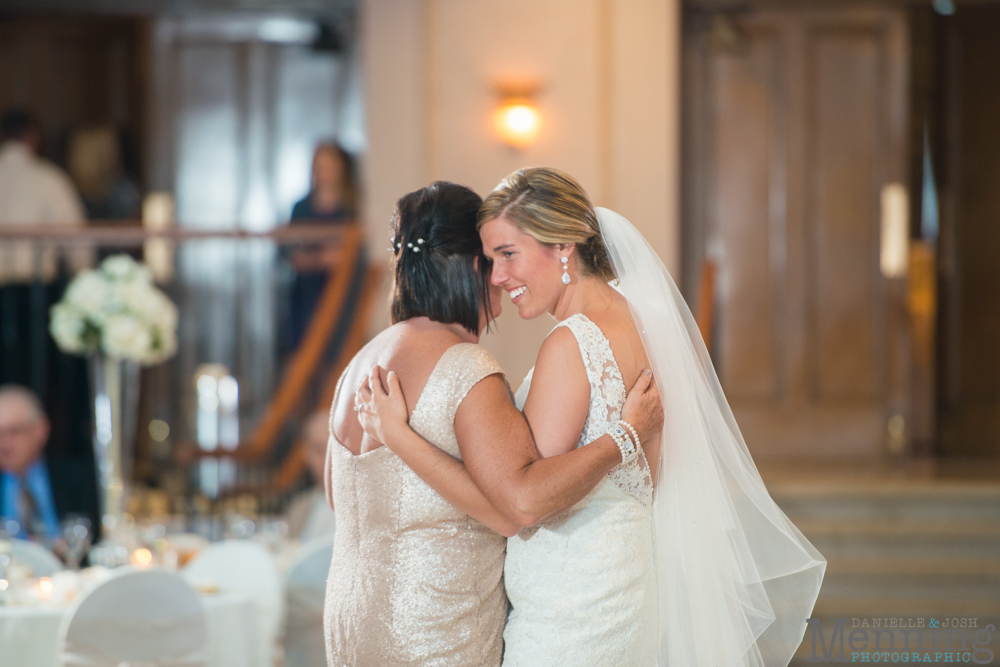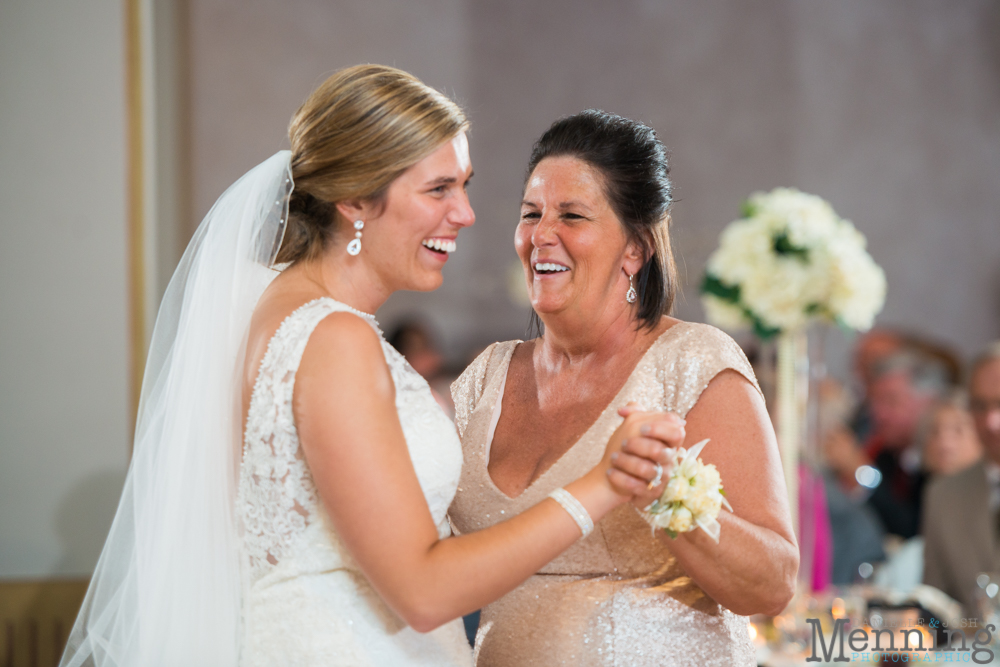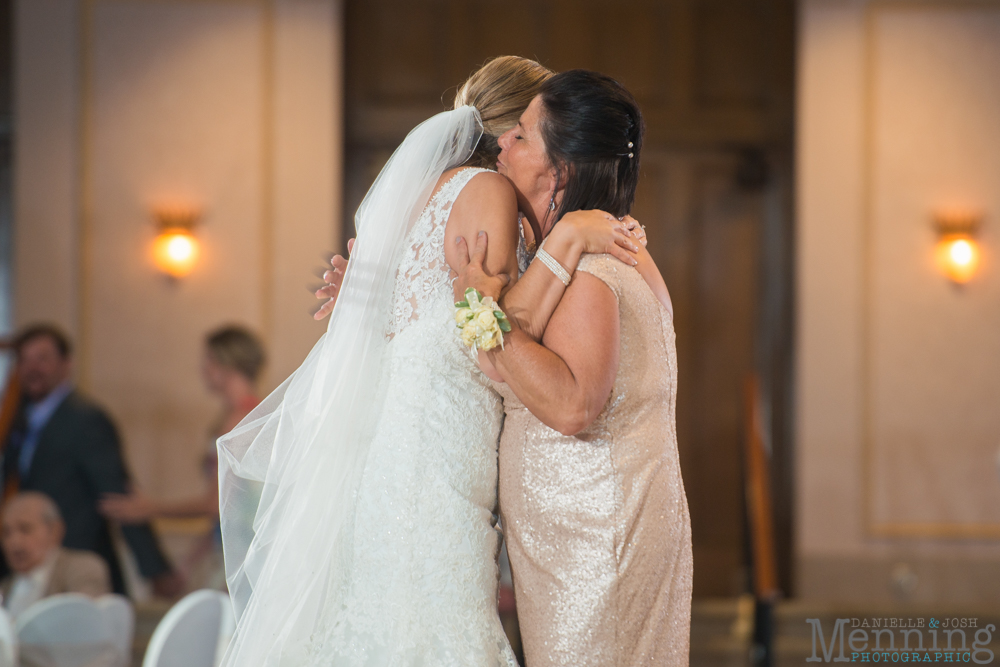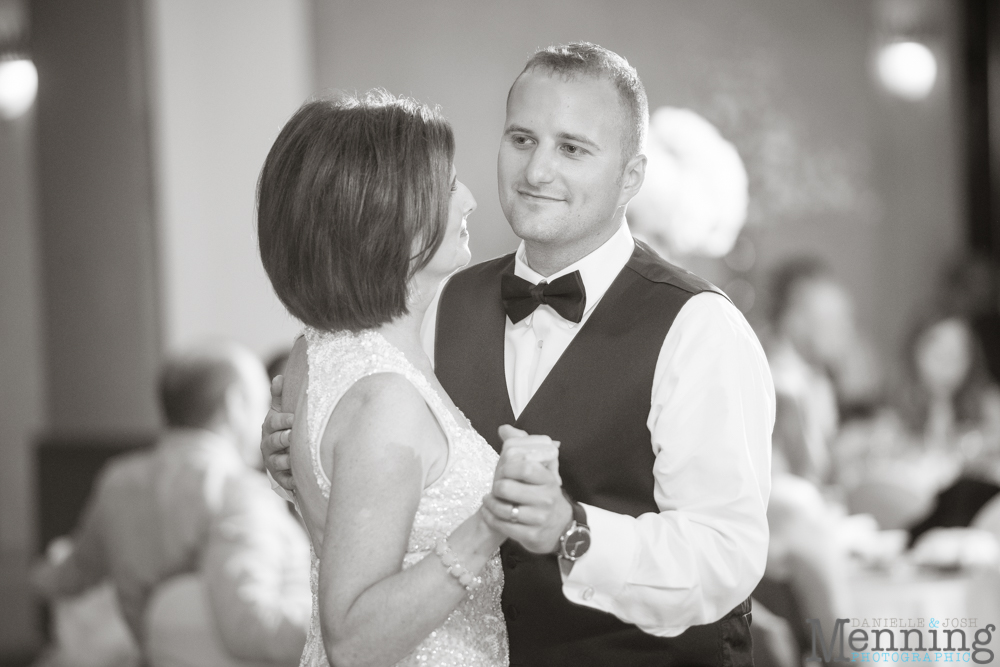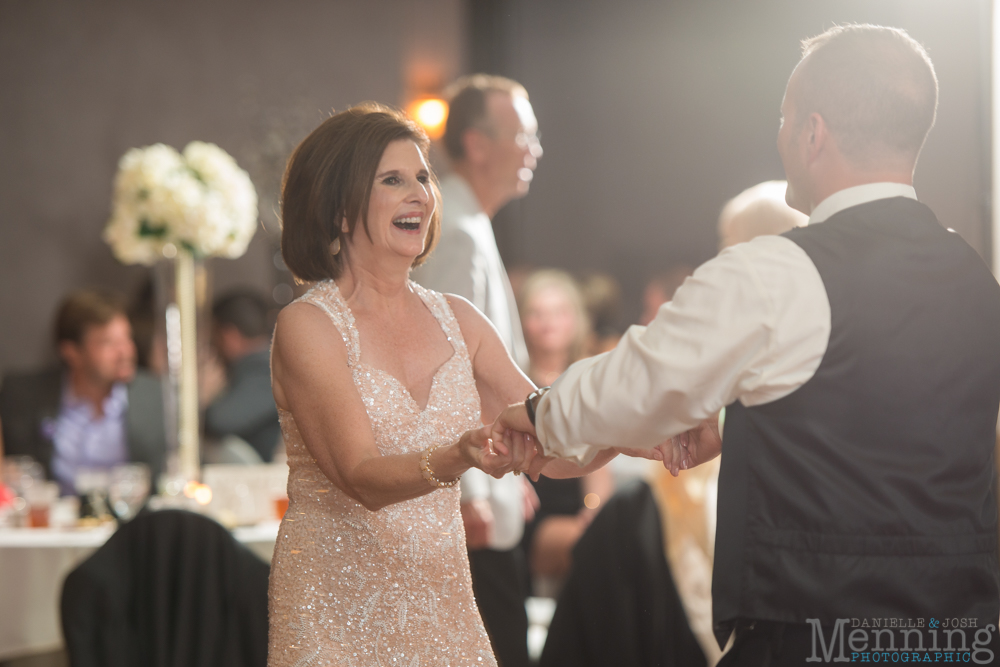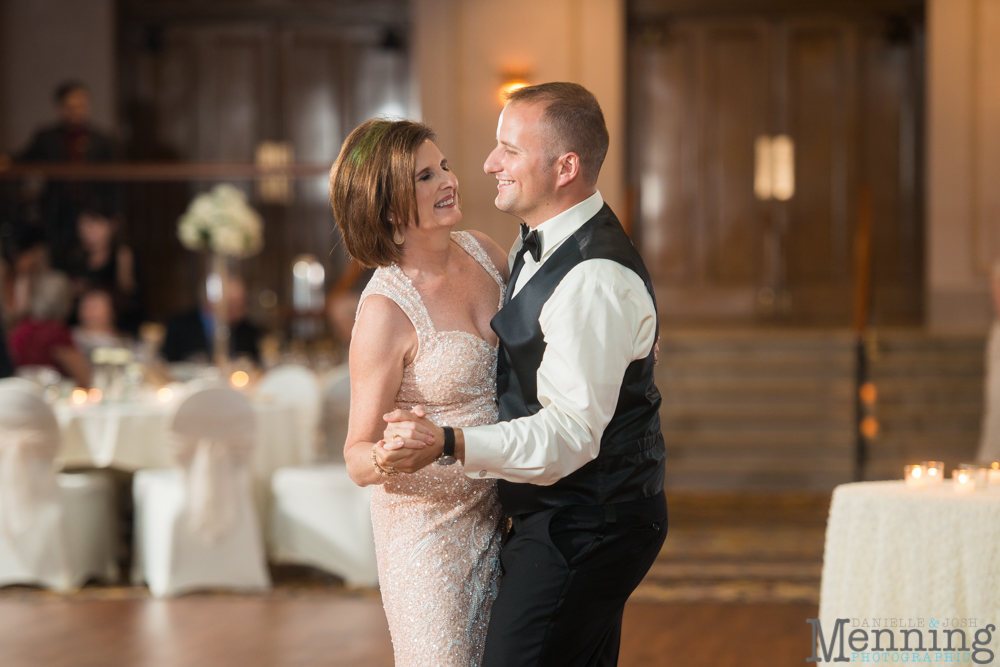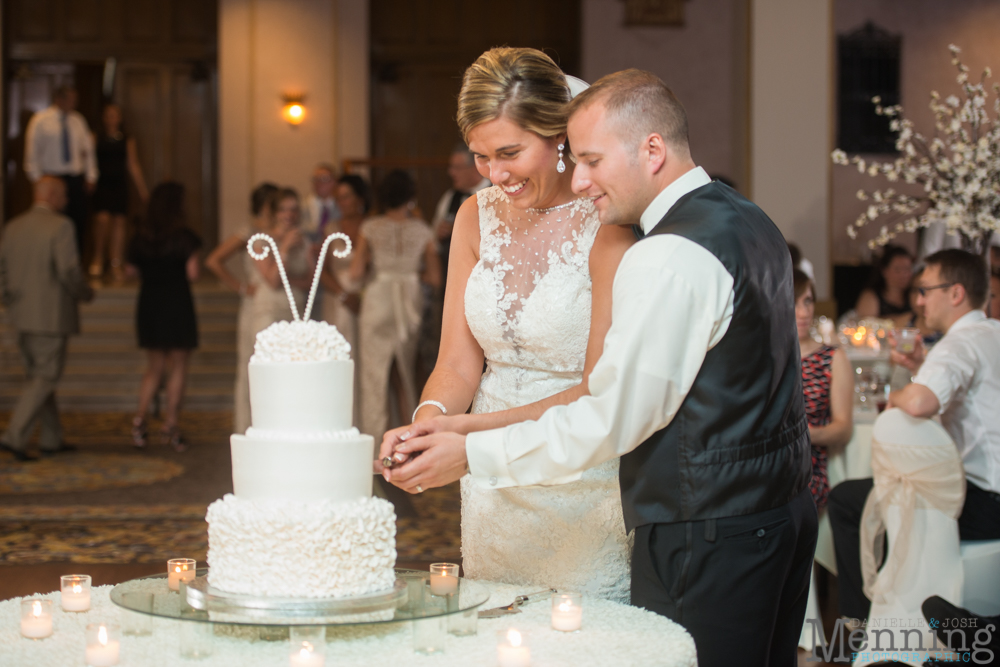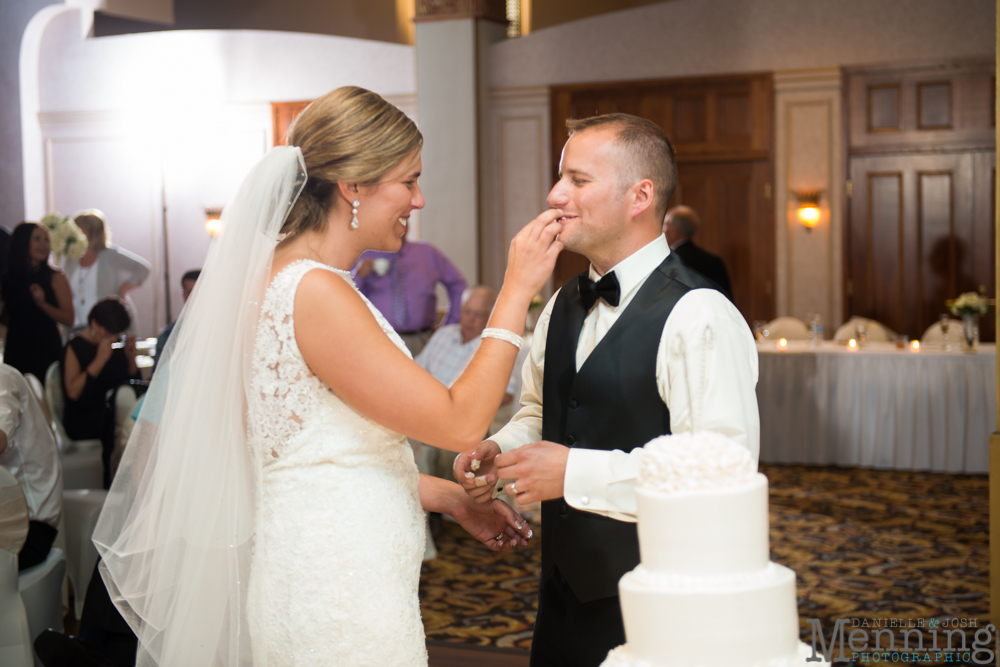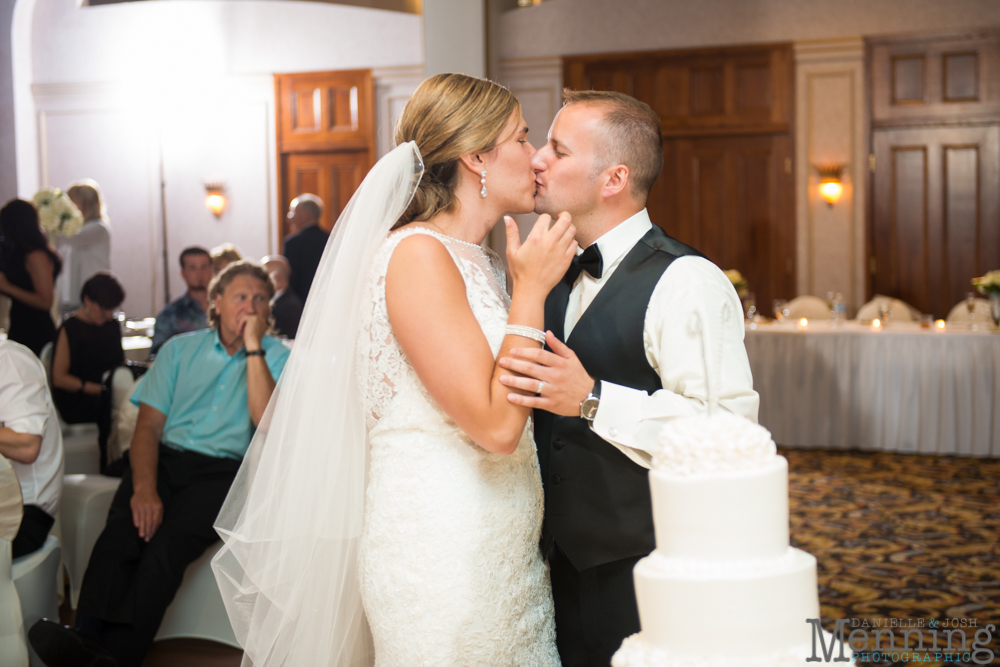 We snuck them away as the sun was dipping down & beautifully golden.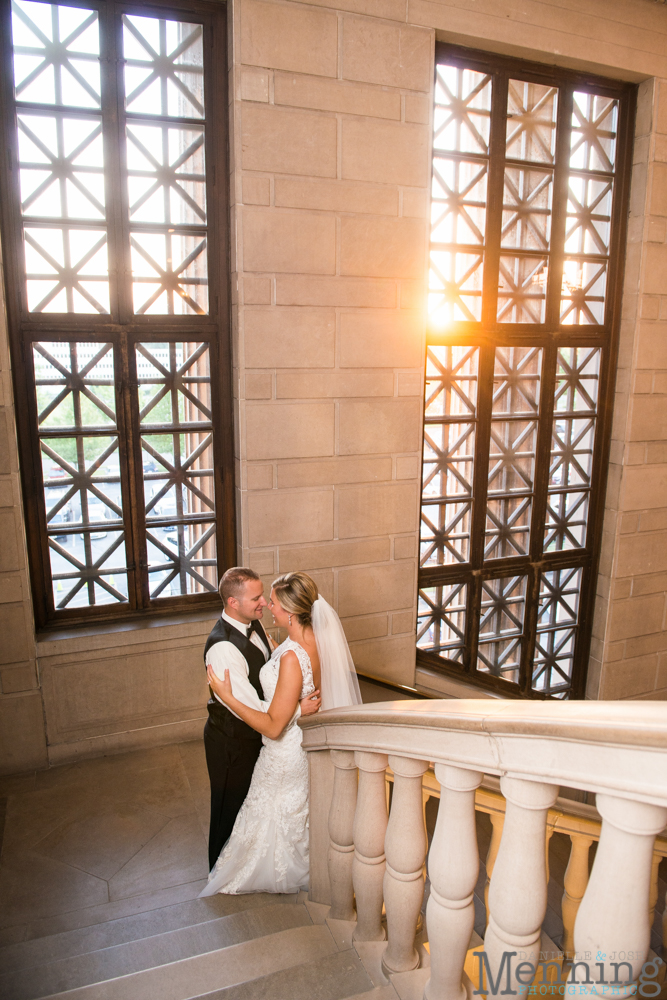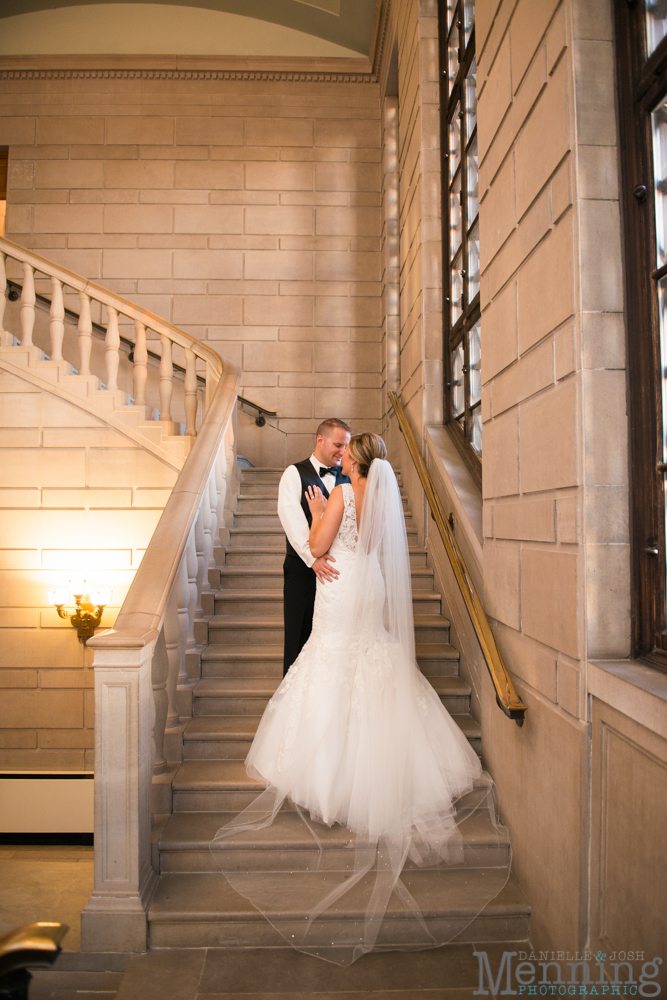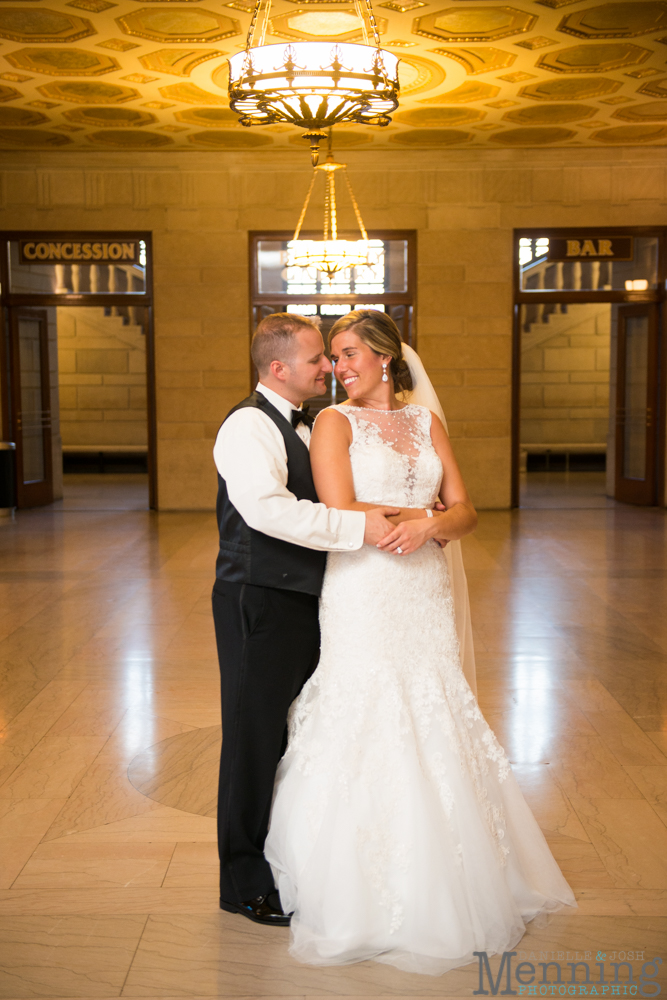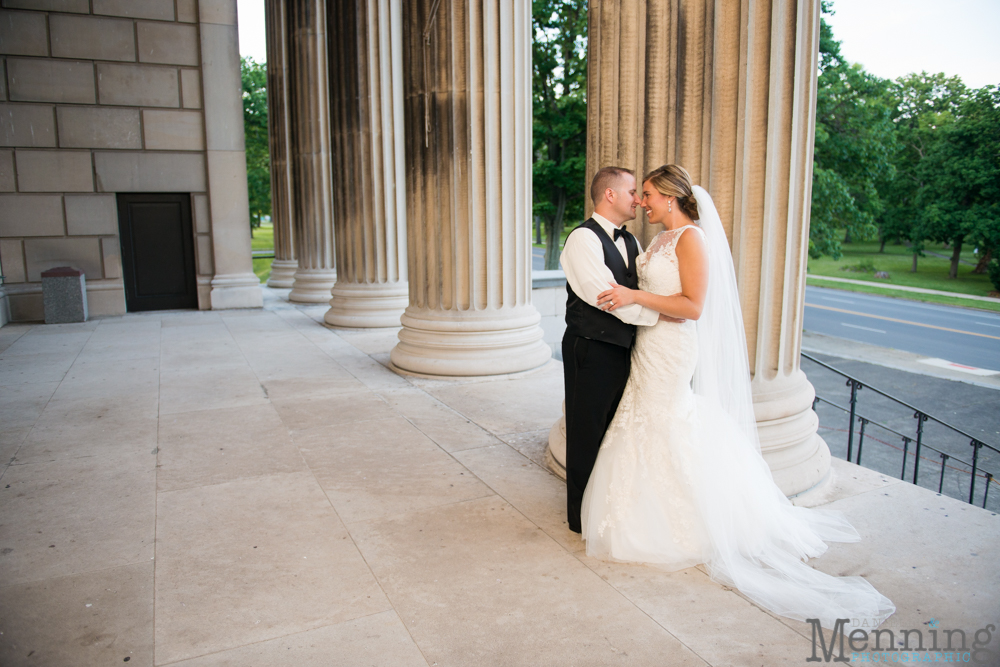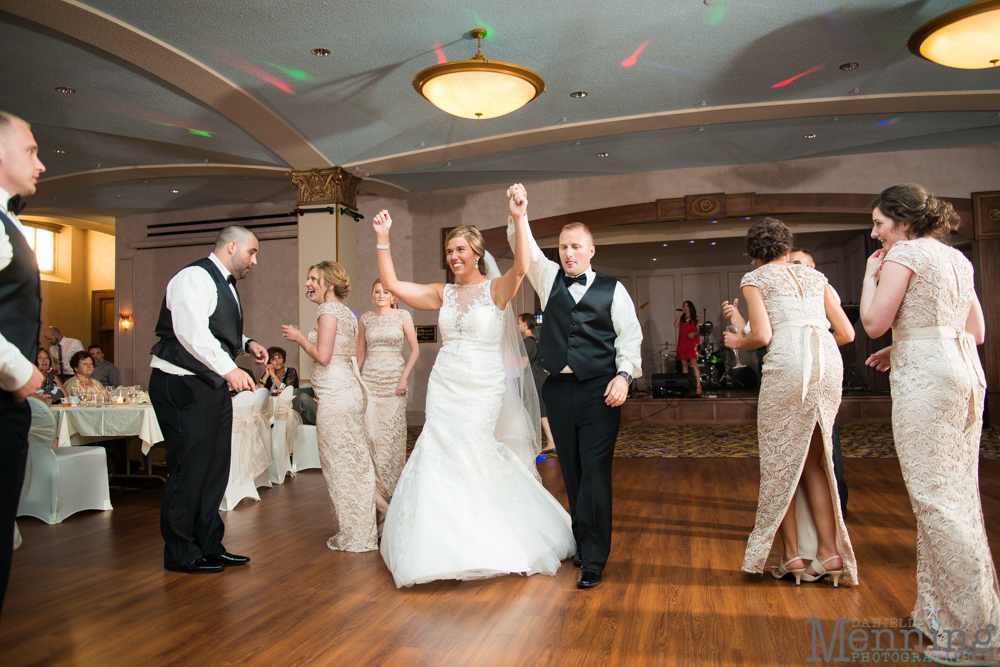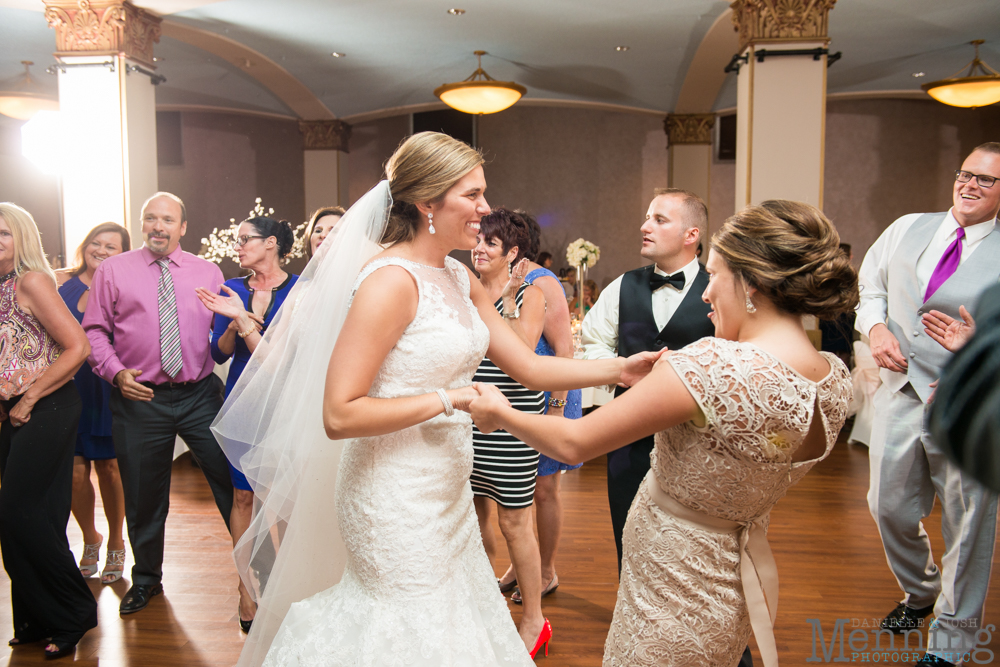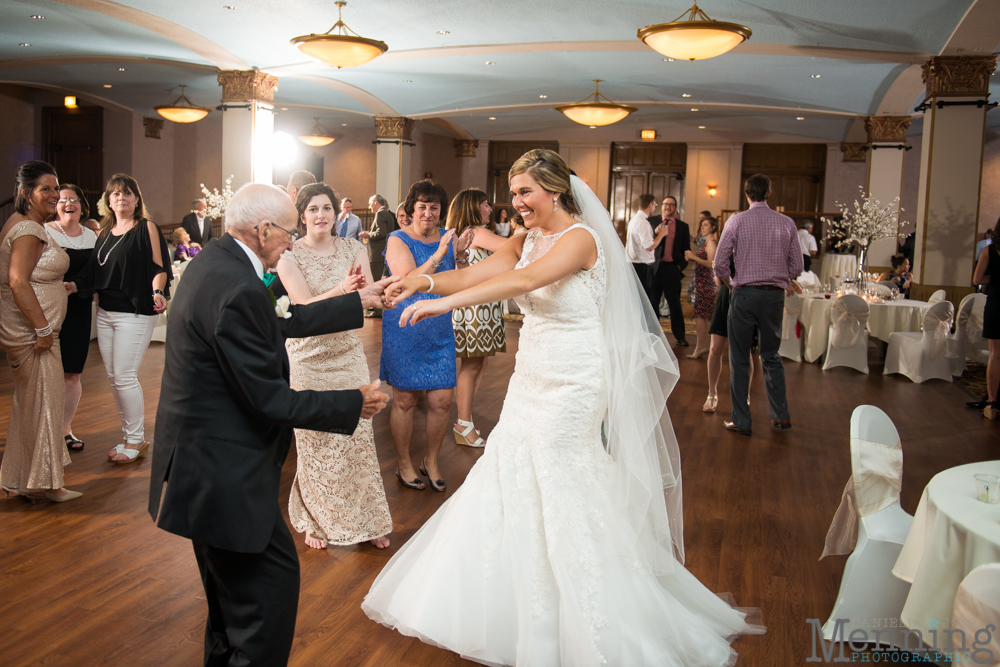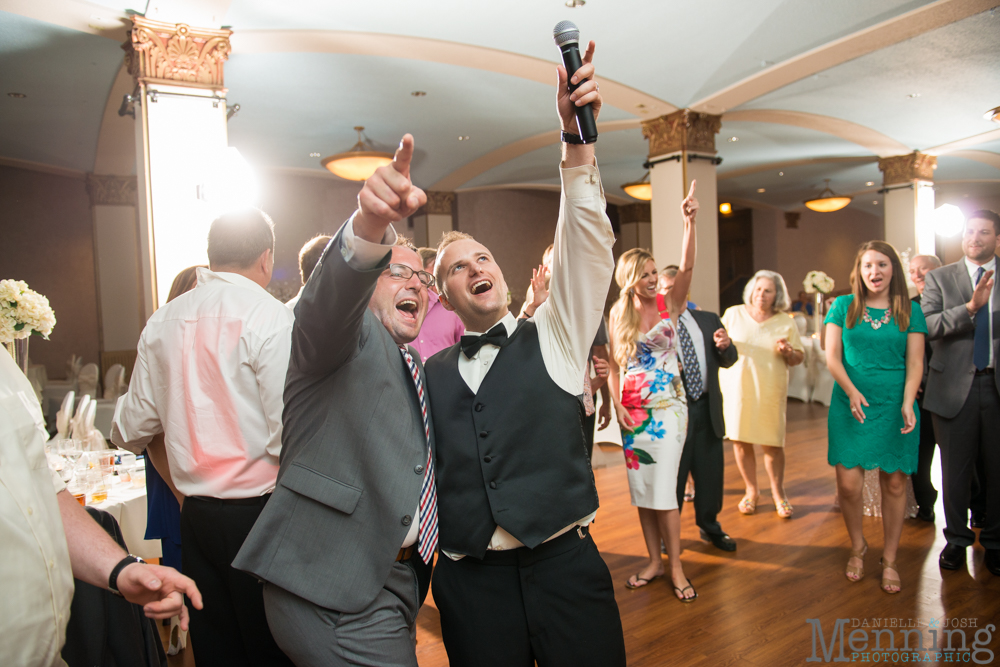 I spy a past Menning Photographic bride in the photo. Hey, Girl!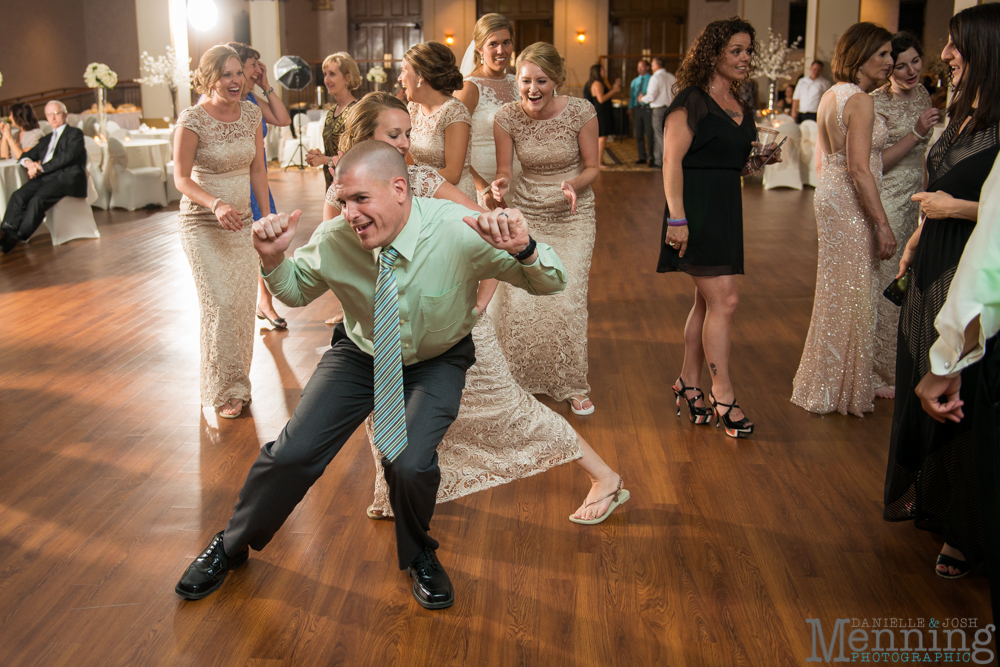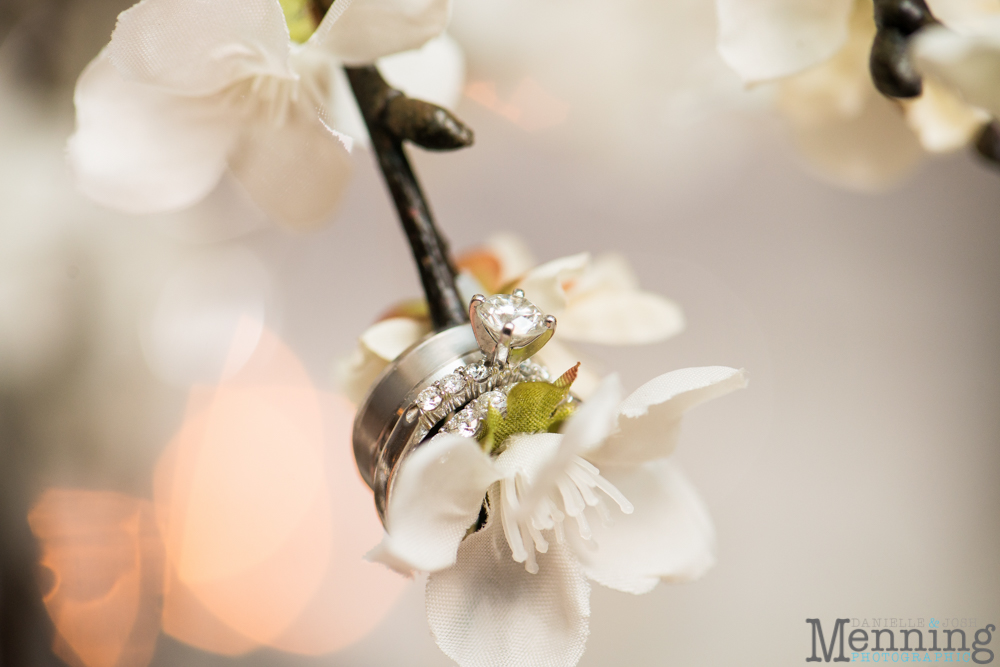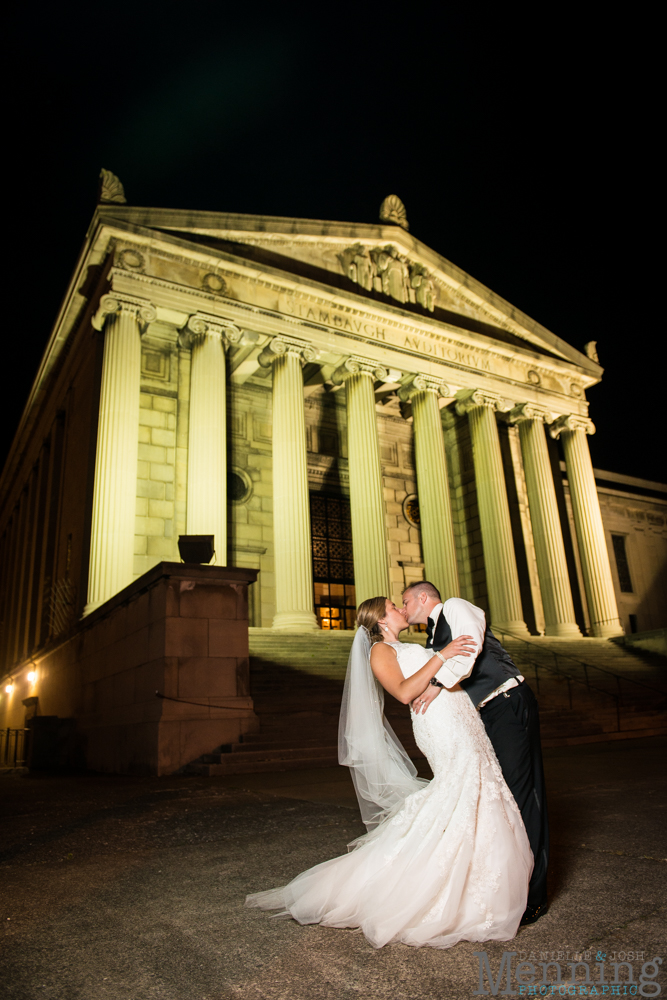 Rachael & Bryan, we pray that you grow even closer as the years go by, that you always remember the joy you felt on your wedding day, & that each year until forever finds you even more deeply in love. We're so thankful we got to share your wedding day with you!